Urban Playground / McCloy + Muchemwa
Urban Playground / McCloy + Muchemwa

+ 28
Text description provided by the architects. Neither a sculpture nor a traditional playground, this project brings an element of unexpected play into the city, inviting people to interact with one another and their surroundings in new ways and shifting perceptions of public space within the City of London. By looking at design in the City of London from an unusual perspective – that of a child's – we see the opportunity for bringing in a more playful or even contemplative atmosphere to the spaces in the heart of the business area which can engage families, visitor,s and city-workers alike.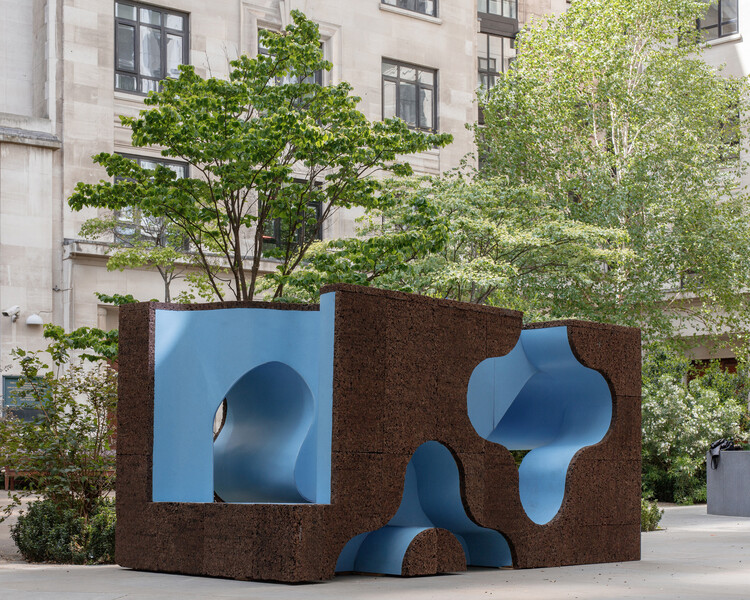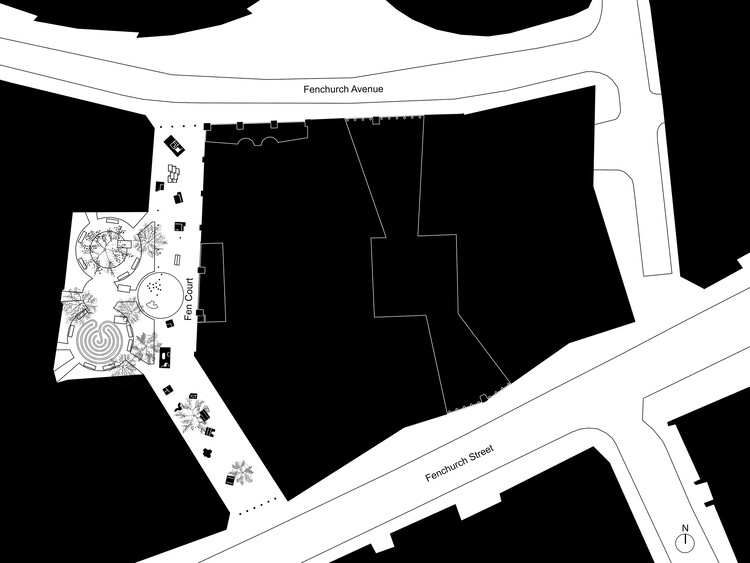 Inspired by wooden children's toys that contain multiple elements that slot together, the design for this installation starts with two blocks, from which the various shapes are 'carved'. Larger pieces have cavern-like spaces, whilst smaller modules are scattered around. Each of the pieces has a unique shape that creates the opportunity for seating, open-ended play, or exploration. There is no right or wrong way to play here, nor is there any explicit narrative to follow – instead the design intent was to enable and encourage imaginative and physically varied play within a flexible framework.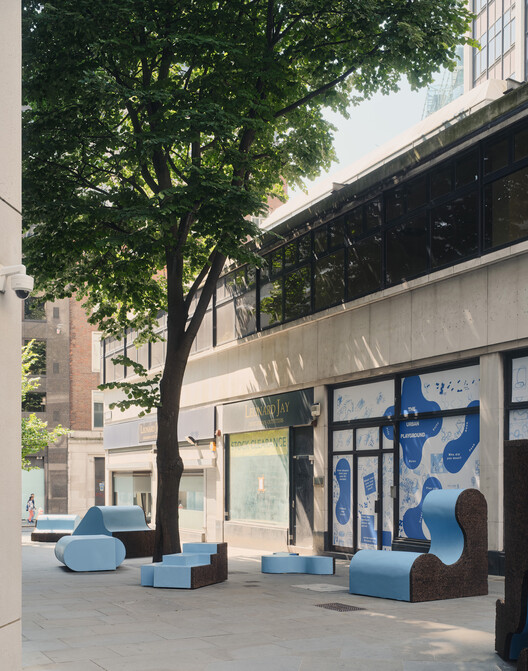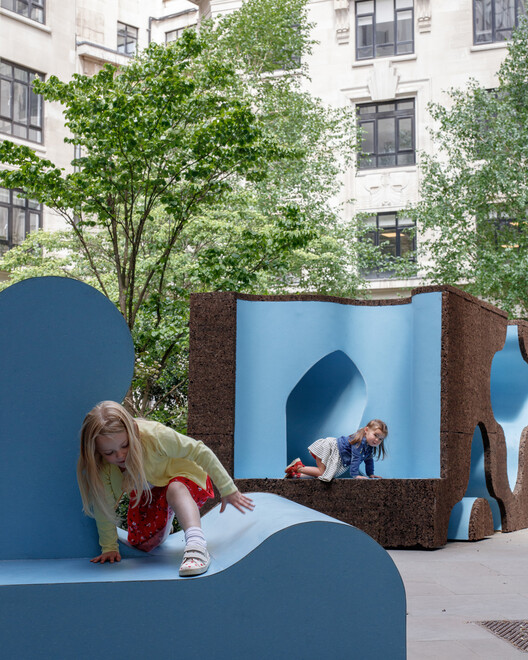 The Urban Playground is deliberately eye-catching and is laid out as a 'trail of breadcrumbs that leads visitors and passers-by on a journey through a linear pedestrian street – encountering intriguing moments and informal gathering spaces in the shade of trees. Hidden gems of this place include a circular labyrinth commissioned by The London Centre for Spiritual Direction, and the memorial sculpture 'Gilt of Cain' by the artist Michael Visocchi featuring a poem by Lemn Sissay. It was important to create an accessible place for everyone, the layout of pieces creates different types of space from elevated podiums for performing to small intimate clusters where someone could simply sit quietly, some spaces are tight and some are wide open. Small children feel naturally drawn to the installation as there are some spaces that only very small people can get into and sometimes the head height clearance is lower than a standing adult. Bright-colored surfaces in curved or pixelated shapes act as an invitation to play.
Materials were chosen for their multisensory appeal, ease of fabrication, and environmental sustainability. The skeletons of the play structures are made from CNC-cut OSB board and timber battens. These have been clad with a 97% natural raw material + CO2 neutral linoleum and with 100% natural heat-treated expanded cork panels. A few small areas of a non-shatter mirrored panel are included to add further diversity to the sensory experience and play opportunities of the installation.