Lexon Orbe's Magnetic LED Lights Up Wherever You Want It
French interior designer and architect Nelson Fossey imparts his Lexon Orbe portable LED light the joyful function and colors of a plaything.
Index Office's Nelson Fossey's minimalist approach to lighting and other functional objects, one emphasizing tactile portability, makes the French designer an ideal collaborator for Lexon in their effort to create a light for all occasions. The resulting 2023 Red Dot Design Award winning Orbe is a portable torchiere lamp that aims to illuminate wherever needed.
Inspired by the carefree childhood memories of playing the cup-and-ball game, Fossey's detachable magnetic head features a 2-part design that easily disconnects and reconnects with an almost plaything enthusiasm. The colorway options also speak to Fossey's playful aesthetic (with more sedate black, gold, and glossy white options also available).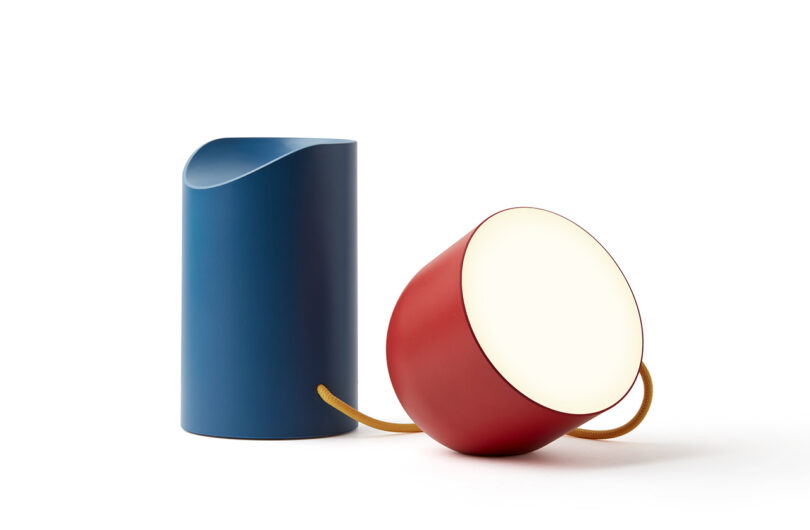 Scaled for portability and capable for outdoor use (it's IPX4 rating equals splash-resistant, but not waterproof) it's a spotlight that can clearly be carried easily, with a rotating head capable of producing a peak output of 100 lumens of light.
The LED lamp isn't limited to just one hue output, with 9 colors and dimming as an option. At its lowest setting, the Orbe can eke out an impressive 48 hours of illumination after only 5 hours of recharging via USB-C cable.
For more about the Lexon Orbe by Nelson Fossey, veer over to lexon-design.com.