Stunning View of Swiss Mountains and Valleys: Cozy CRN House in Vollèges
Looking over a breathtaking valley as you enjoy your early morning cup of coffee or a simple stroll on the deck late evening sounds like an amazing way to spend the day. Promising just that is the beautiful CRN House in Vollèges, Switzerland with a backdrop that is simply jaw-dropping! Nestled on a lot that makes the most of the gorgeous valley views on offer and the snow-capped mountains in the distance, this Swiss home feels both contemporary and classic at the same time. It is the panoramic view outside that brings in the timeless appeal even as the house itself has a more modern, inviting vibe.
Designed by Alp'Architecture Sàrl, the exterior creates an image of contrasting elements being married in an effortless fashion as the lower level is crafted using masonry and the upper level is built using wood. This was done to meet the local building code even while giving the residence an identity of its own. Due to the harsh local weather conditions and cost constraints, the house was completed in eight months and the interior feels both cozy and liberating with smart windows framing the scenic landscape outside.
RELATED: Stunning Mountain Views And A Wood-Clad Interior Shape Modern Swiss Home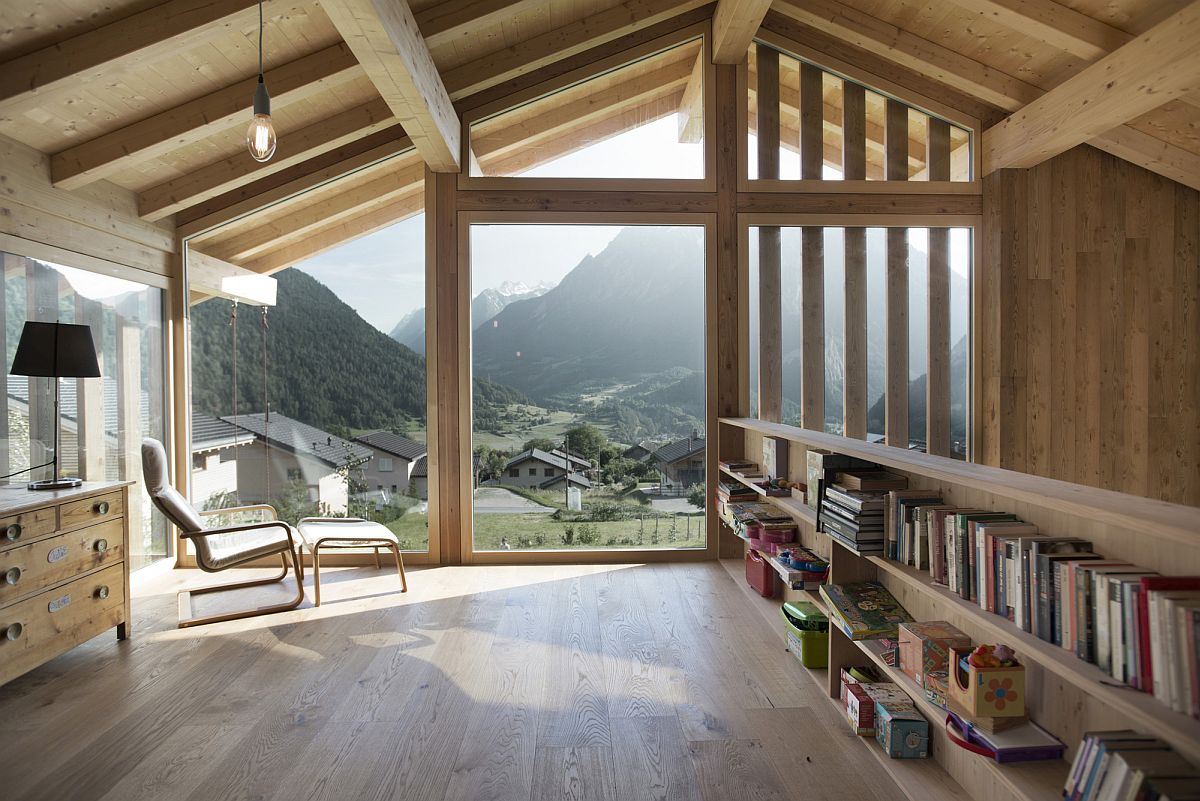 It is the lower level that houses the living areas along with the kitchen, dining space and reading nooks while the top level contains the bedrooms. With a rear façade that completely opens up to the captivating valley views outside, this Swiss home takes you closer to nature. [Photography: Christophe Voisin]
RELATED: Chalet Anzère: Contemporary Swiss Escape Inspired by Timeless Design
Liked the story? Share it with friends.