Spring is such a colorful time of the year! Why not bring some of that vibrant boldness to your Easter decor? Whether you're entertaining for a group or decorating for a quiet holiday at home, making this season a special one is as easy as celebrating your creativity and getting crafty. Today we feature a roundup of Easter DIY projects for design lovers…
Setting the Stage
Creating the perfect backdrop to your Easter celebration just might involve flowers, pom poms, tassels and pillows. You know, all of the essentials! Let's start with some flower power. This gorgeous pastel Easter table idea from Sugar & Cloth is filled with blush tones, but our favorite feature is the spread of color-blocked floral arrangements. Try grouping blooms by color to make a big impact on your Easter table: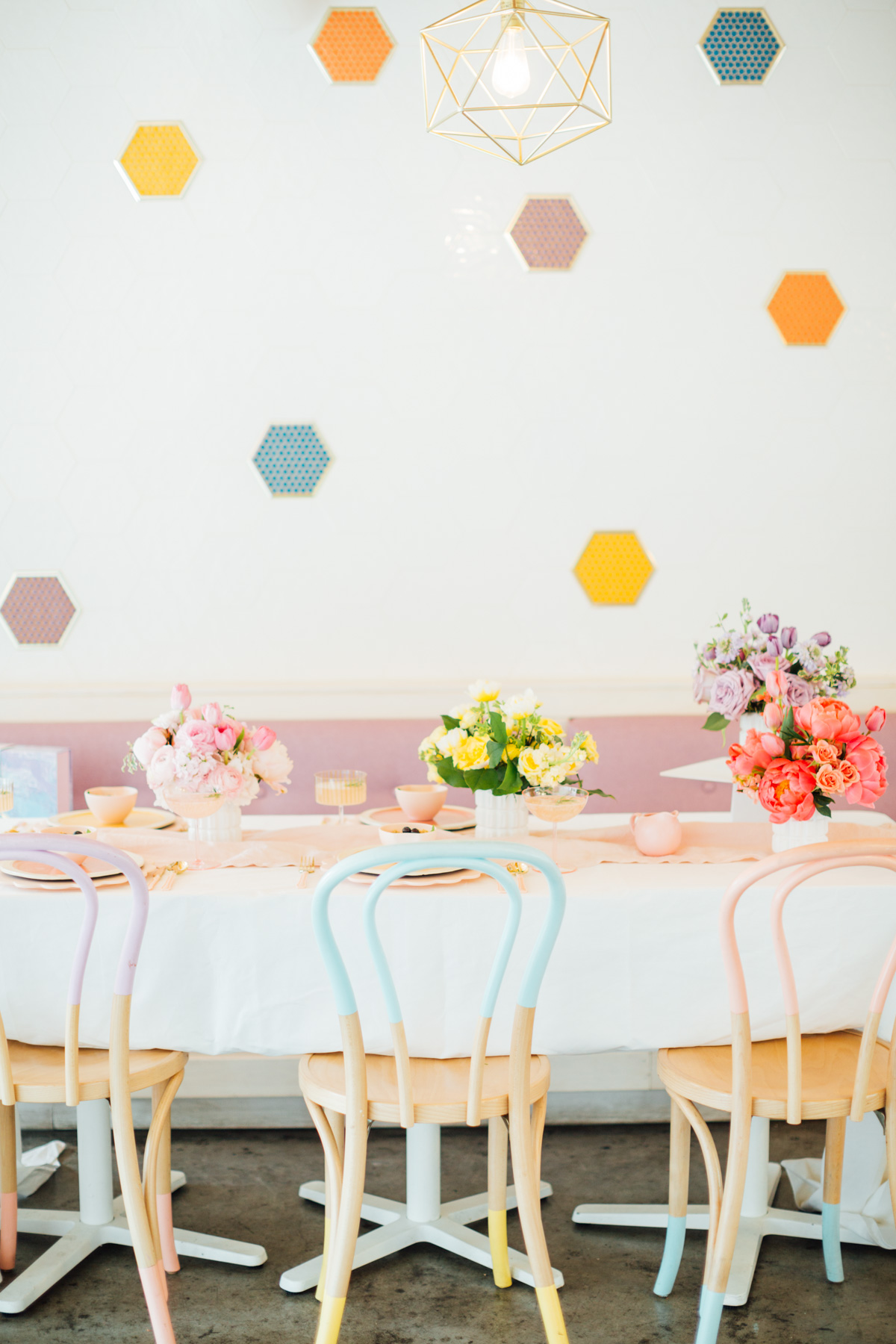 Who says all of the Easter fun has to be confined to the tabletop? This DIY Bunny Pillow from Kailo Chic is easier to put together than you might think. And since faux fur is already one of today's top trends, this decorative accent will be in style any time of the year!
Also from Kailo Chic is this DIY Pom Pom Tassel Easter Egg Wreath, featuring irresistible pom poms created with fine Omegacryl yarn. And we can't forget the tassels in shades of orange and pink:
Speaking of pom poms and tassels, spring colors abound on this Perfect Tassel and Pom Pom Garland from HonestlyWTF. Once again, Omegacryl yarn creates an extra plush look. And did you catch the floral designs on the pom poms?!
Eggs and Baskets
When it comes to the centerpiece of your Easter table, why not let the baskets and eggs have the spotlight? If you have little ones, the baskets will be on display anyway, right? Not to mention, basket and egg projects are crafting favorites. Ready for some fluffy style? It's pom pom time! Using a simple natural Easter basket and (mostly) bulky gauge wool roving yarn, a subtle yet abundant look is created. Bring on the jumbo pom poms! You can check out this tutorial right here at Decoist:
For a retro-modern take on Easter egg style, why not give these Perler Bead Easter Eggs from A Subtle Revelry a try? The design possibilities are endless. Stuff them in Easter baskets, scatter them across the table, use them to create a garland, and more!
Add some texture to your Easter eggs by dyeing them with colored rice. Food coloring, tupperware and long-grain white rice are all you need to get the job done. And the hard-boiled eggs, of course! Get all the details at A Subtle Revelery: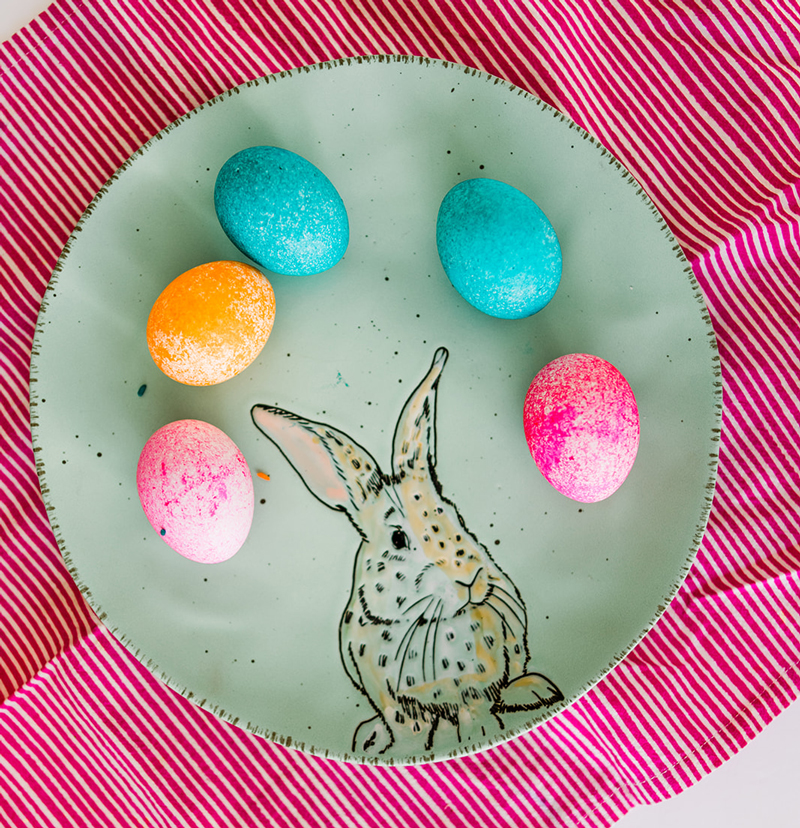 For another creative idea that results in a textured look, use red cabbage to dye the eggs. Yes, they turn out blue! For details on achieving the various shades of blue and adding that gorgeous gold speckle, head on over to HonestlyYUM.
There's nothing easier than taking craft paint and a paintbrush to your eggs and free-handing the design of your choice! Who's up for a little bit of '80s style?! Make it easy by using pre-painted wooden eggs as a base, or you can use hard-boiled eggs as well. Once again, you can find the DIY details right here at Decoist:
For one last Decoist tutorial with Easter flair, you won't believe how easy it is to decorate plastic eggs with puffy stickers. Let your creativity take center stage (this project has an instant wow factor), and enjoy bringing these eggs out year after year.
Food and Beverages
While food and beverages aren't your typical DIY territory, they certainly provide plenty of opportunities for creativity. Take this 24 Carrot Cocktail Recipe, which is as tasty as it is festive. The mini carrot garnish is what really gives this drink its signature look. Carrot juice and vodka are a couple of the star ingredients. Get the full recipe at Sugar & Cloth:
And speaking of carrots, they're as colorful and lovely as they are delicious. Don't hesitate to have fun arranging, preparing and garnishing them for an actual dish to serve guests. For more about how to cook with spring's best ingredients, head on over to Camille Styles.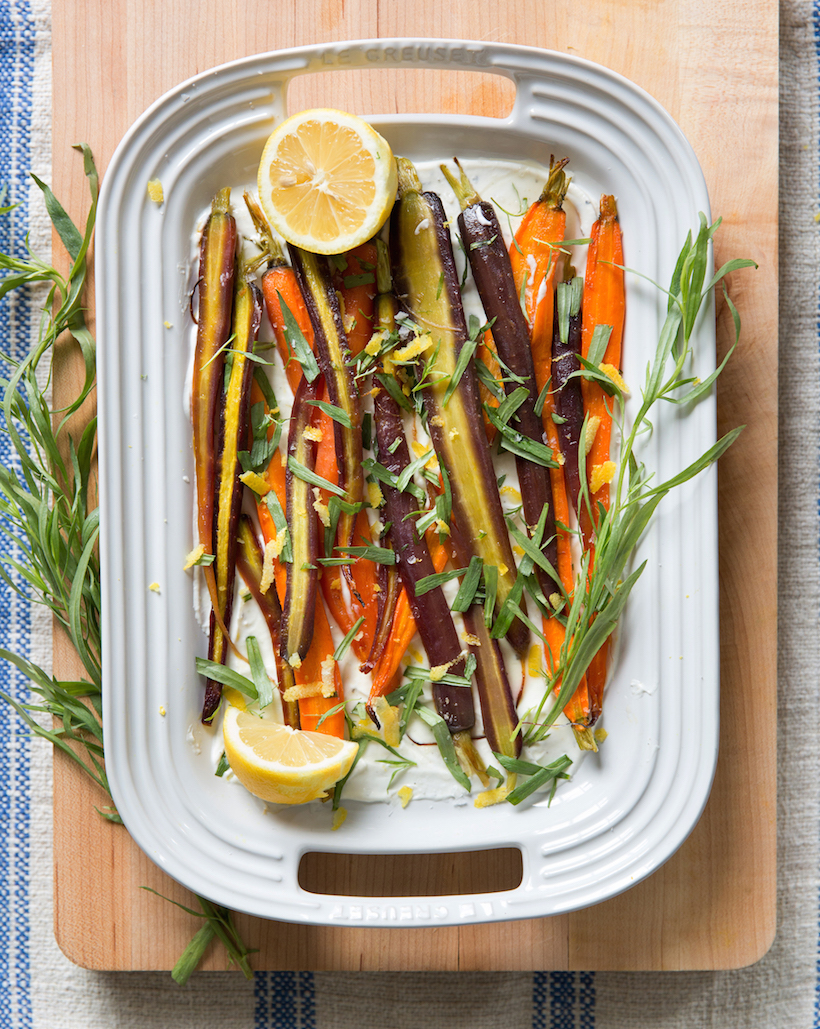 How adorable are these Easter Bunny Marshmallows from Oh Joy!? By pre-cutting and gluing the little bunny ears to toothpicks, you can easily have the kids help you dunk the marshmallows in melted white chocolate, dip them in sprinkles, then add the ears for an instantly precious (and tasty) treat: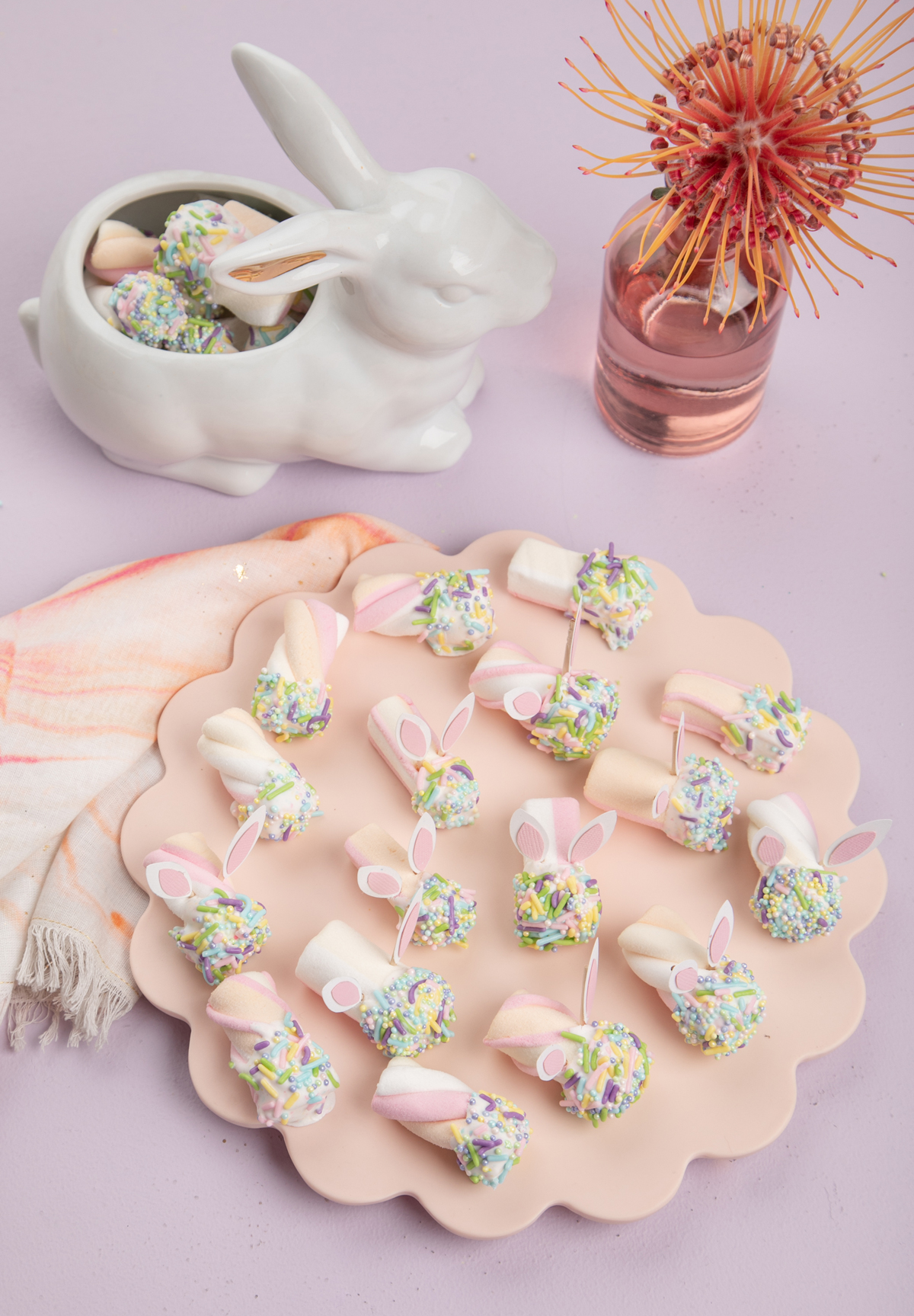 We at Decoist love a good garland, so it's no surprise that we've flipped for this DIY Felted Carrot Bunting. Its small size makes those felted carrots easy to create, and this colorful addition has the power to transform any cake into the perfect Easter centerpiece. Check out the tutorial at Kailo Chic:
We wish you and yours a colorful Easter, filled with delicious food and quality time with the people you care about!
Liked the story? Share it with friends.