Modern renovations often same both time and resources and this revamped post-war brick semi-detached house in Bondi is no different with its rejuvenated new avatar! Bill and Kate's House was altered dramatically and given a new lease of life by Potter&Wilson as a new rear extension, roof garden and gabled second level transform the forgotten home. The interior of this Aussie residence was poorly-lit and neglected for several decades before its current owners picked it up and gave it a modern rehash. Combining some of the old world charm with contemporary ergonomics and a smart floor plan, this is now a light-filled family residence.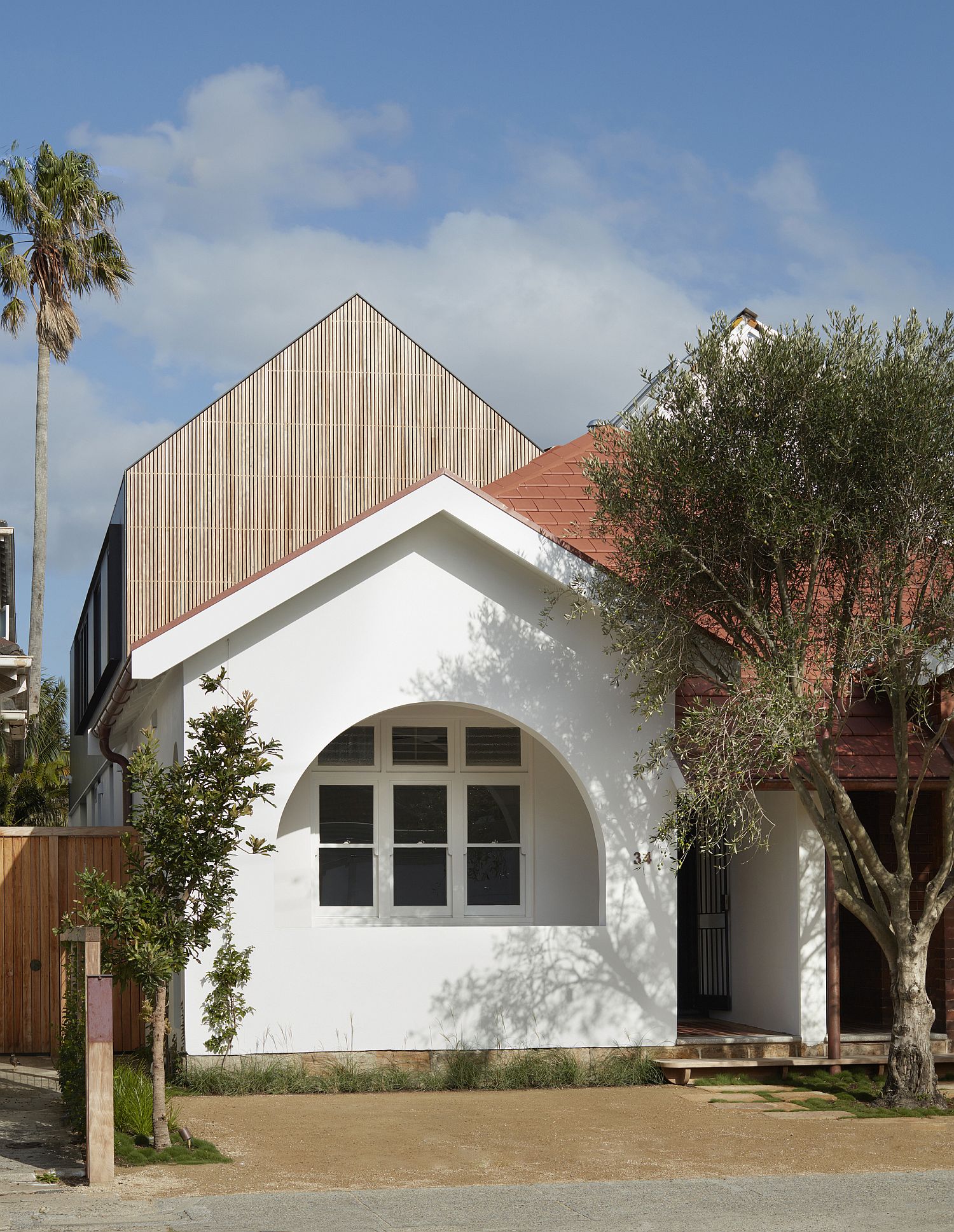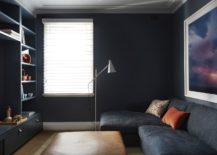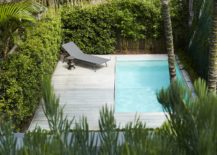 The idea of a rear extension is one that is tried and tested. But beyond this, you have a roof garden that can be accessed from the master bedroom above and acts as a cooling feature for the living area below.A steel frame connects the garden with the sitting area even as the kitchen and dining space occupy the area next to it. Bedrooms are placed in the older part of the home with the upper level containing additional private areas and the master bedroom in white.
RELATED: Extraordinary Bondi Rooftop Penthouse merges transparency and geometry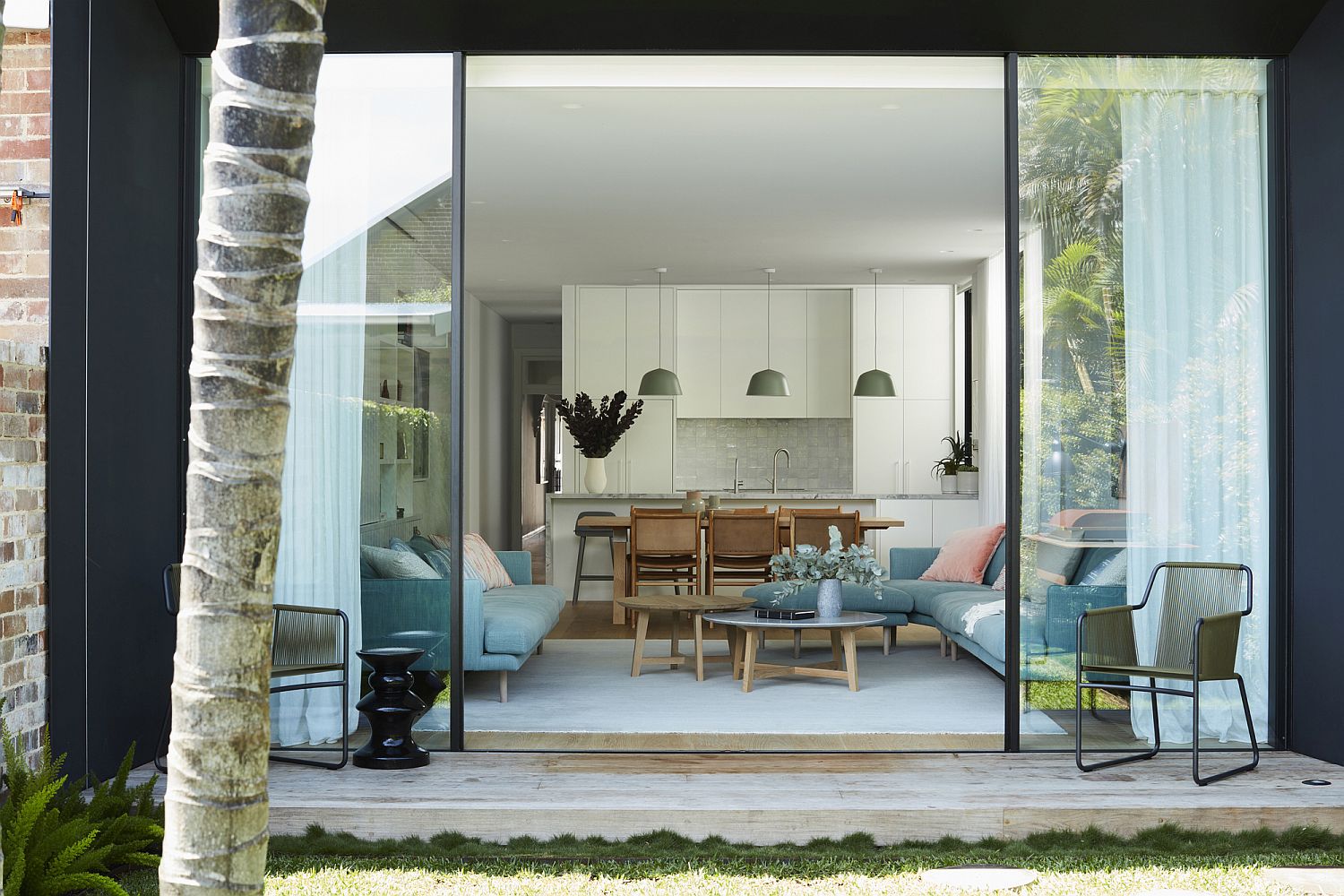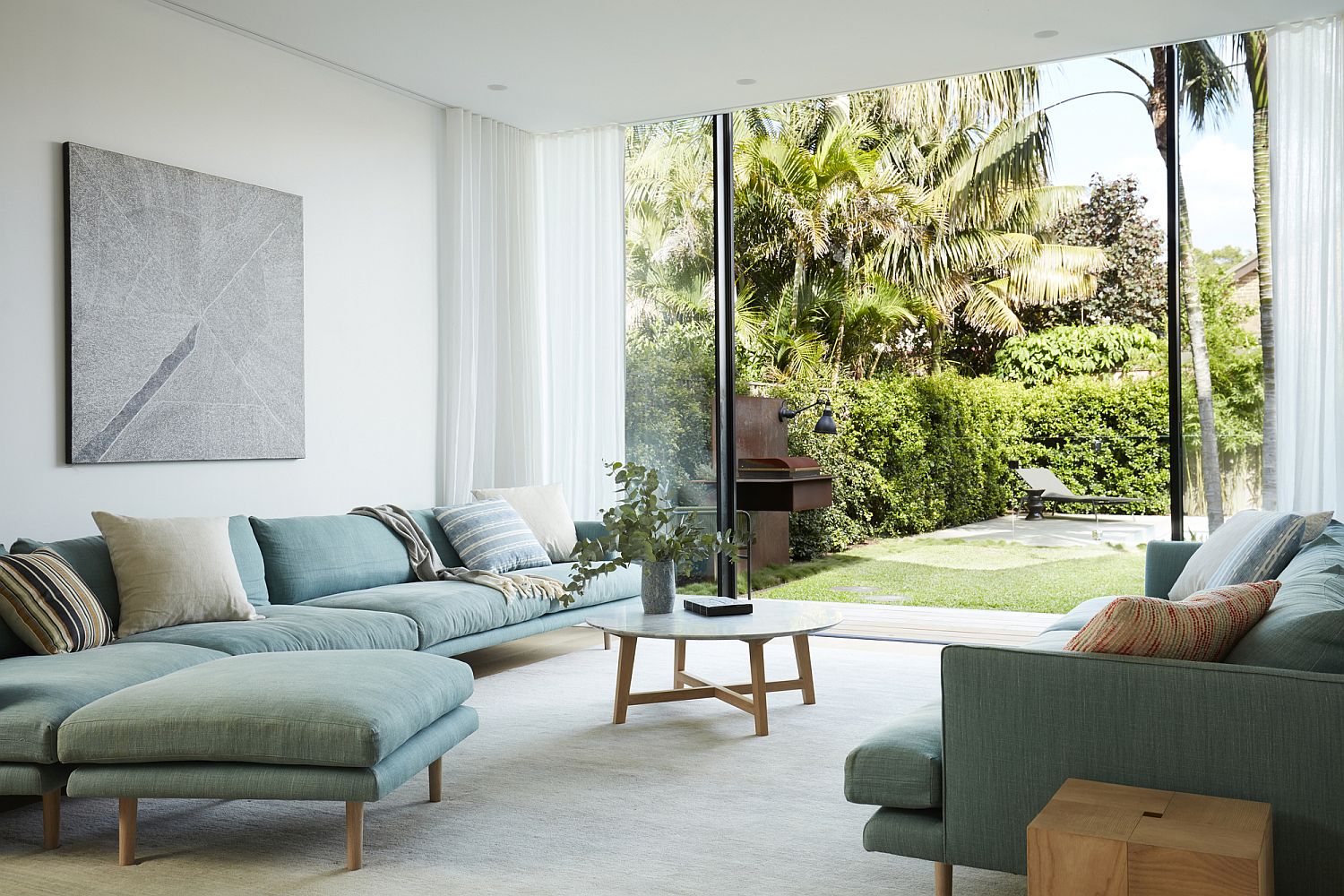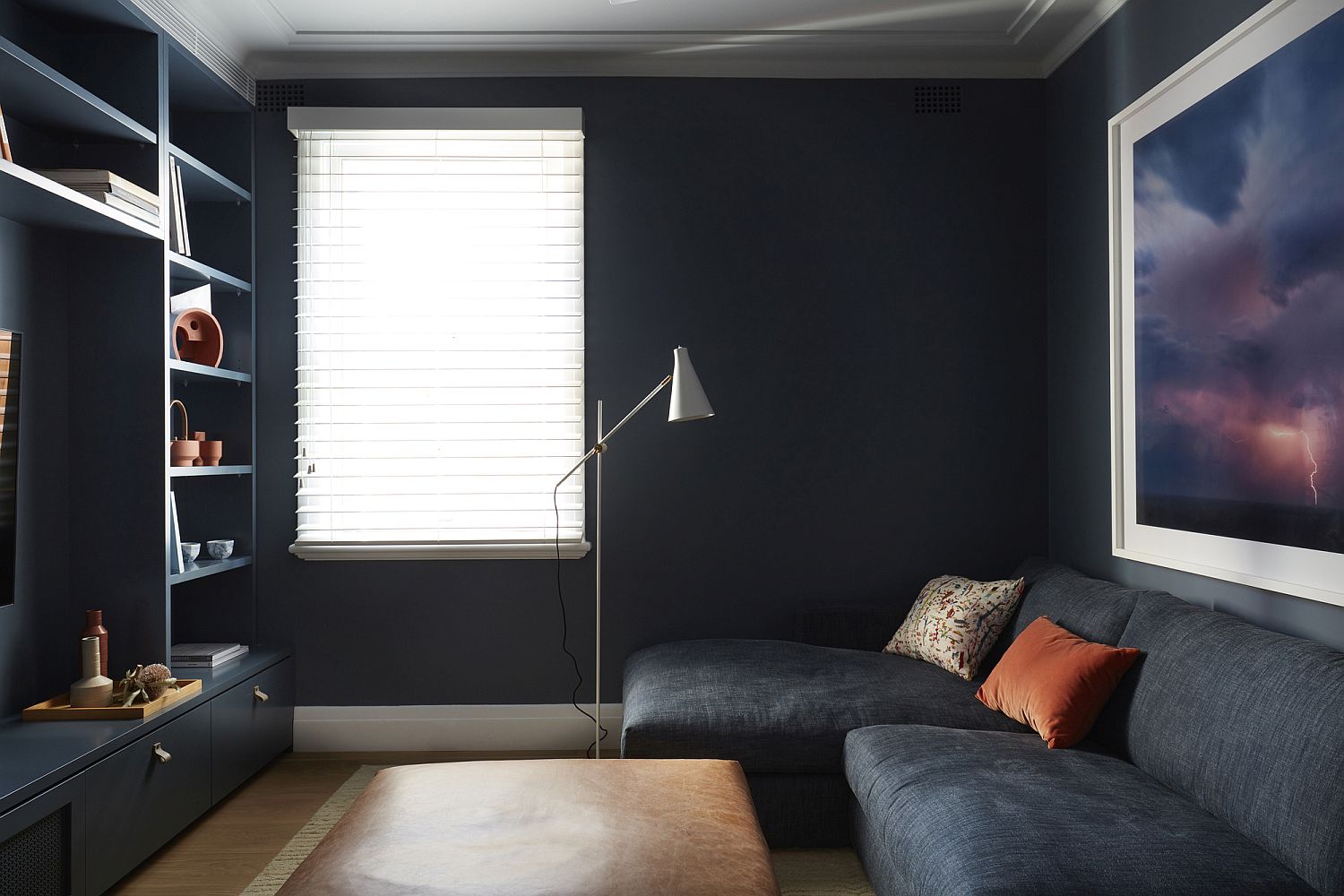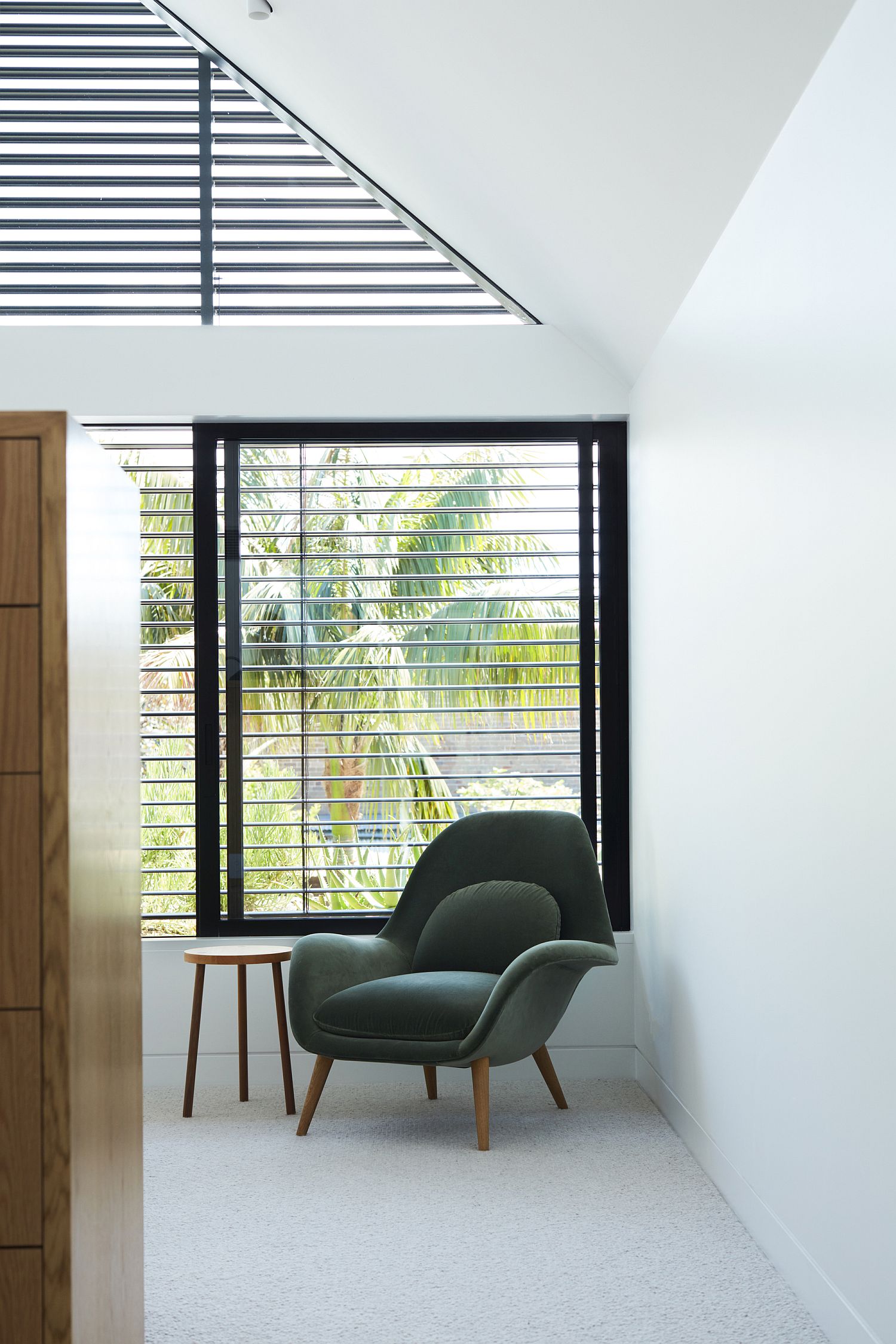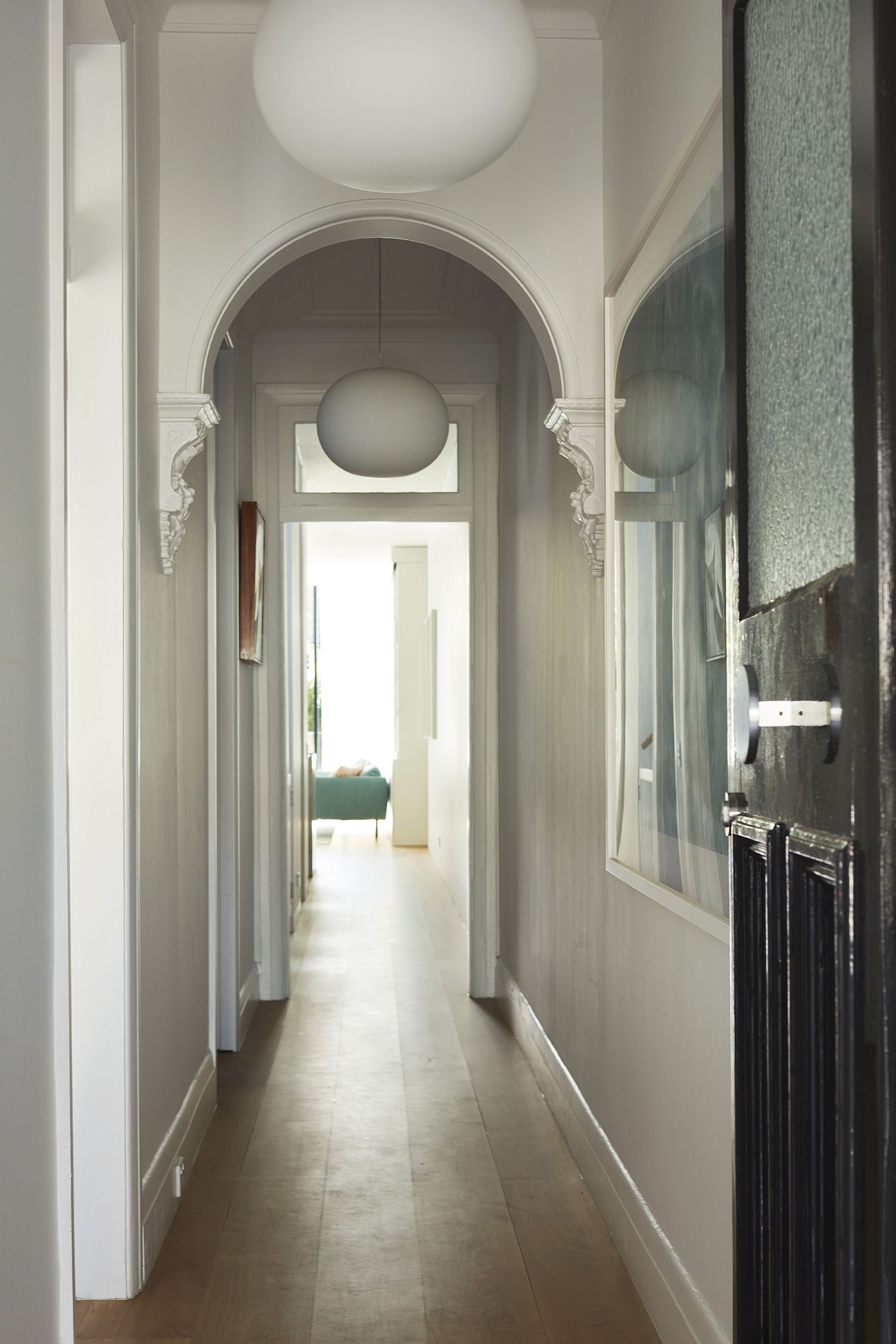 Despite the backdrop being monochromatic and white, it is brightly colored sofas in blue that bring vibrant charm to the living area while wood and white combination takes over in the bedroom. The new gabled roof addition feels classic when viewed from the street and blends in with the façade that already exists. An elegant family home with ample space! [Photography: Prue Ruscoe]
RELATED: Sensationally Sculptural: Daring Lounge with Glazed Roof and Edible Garden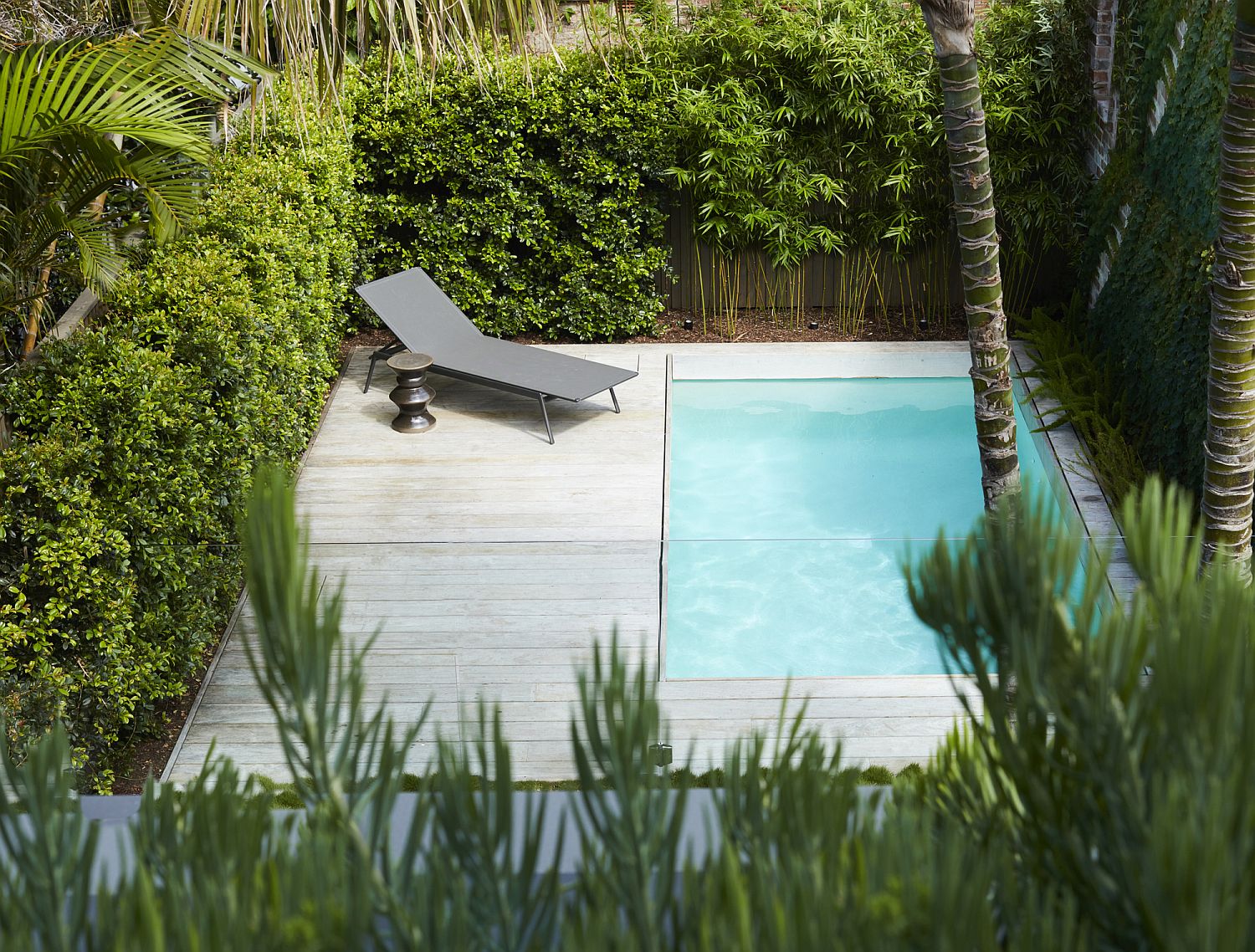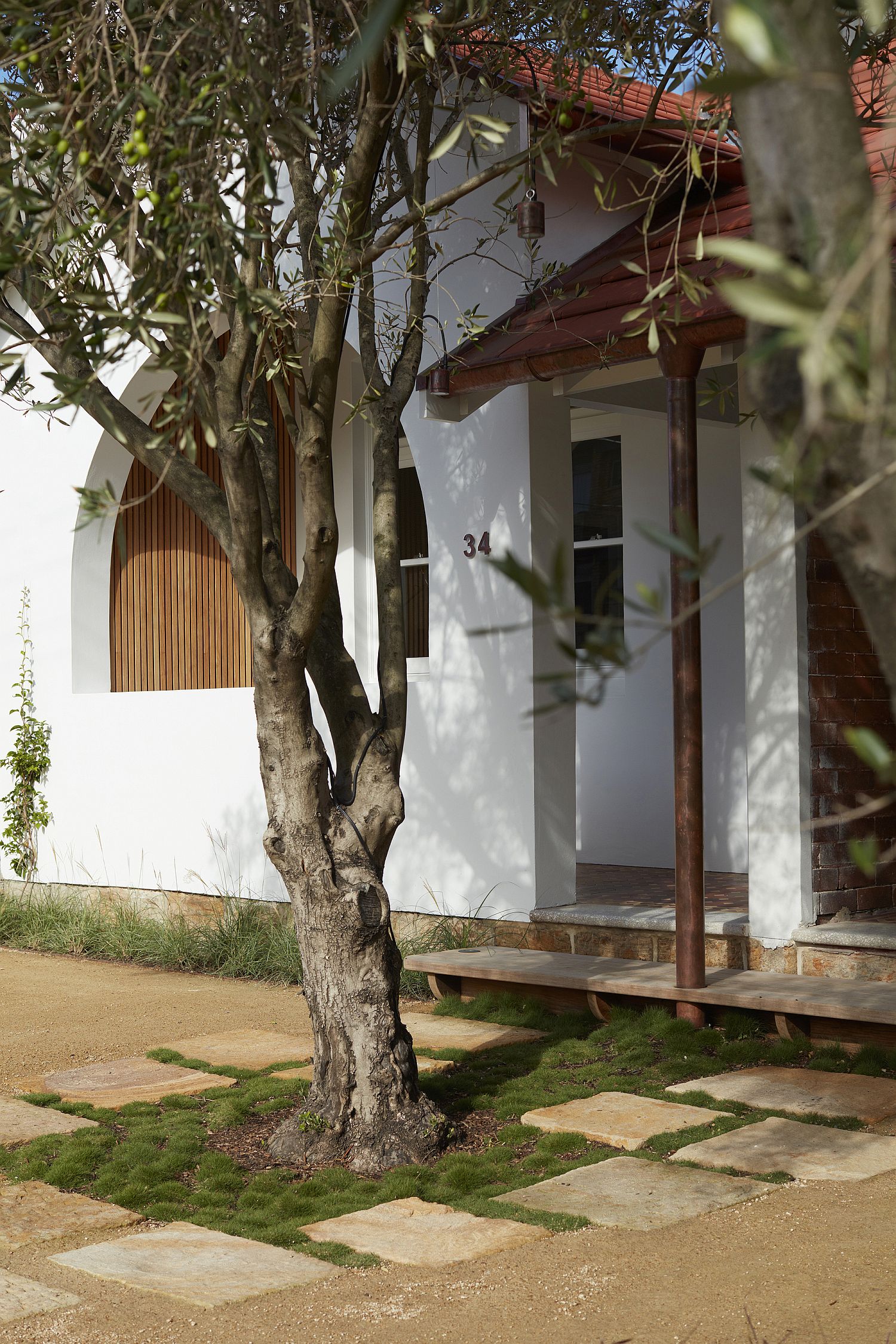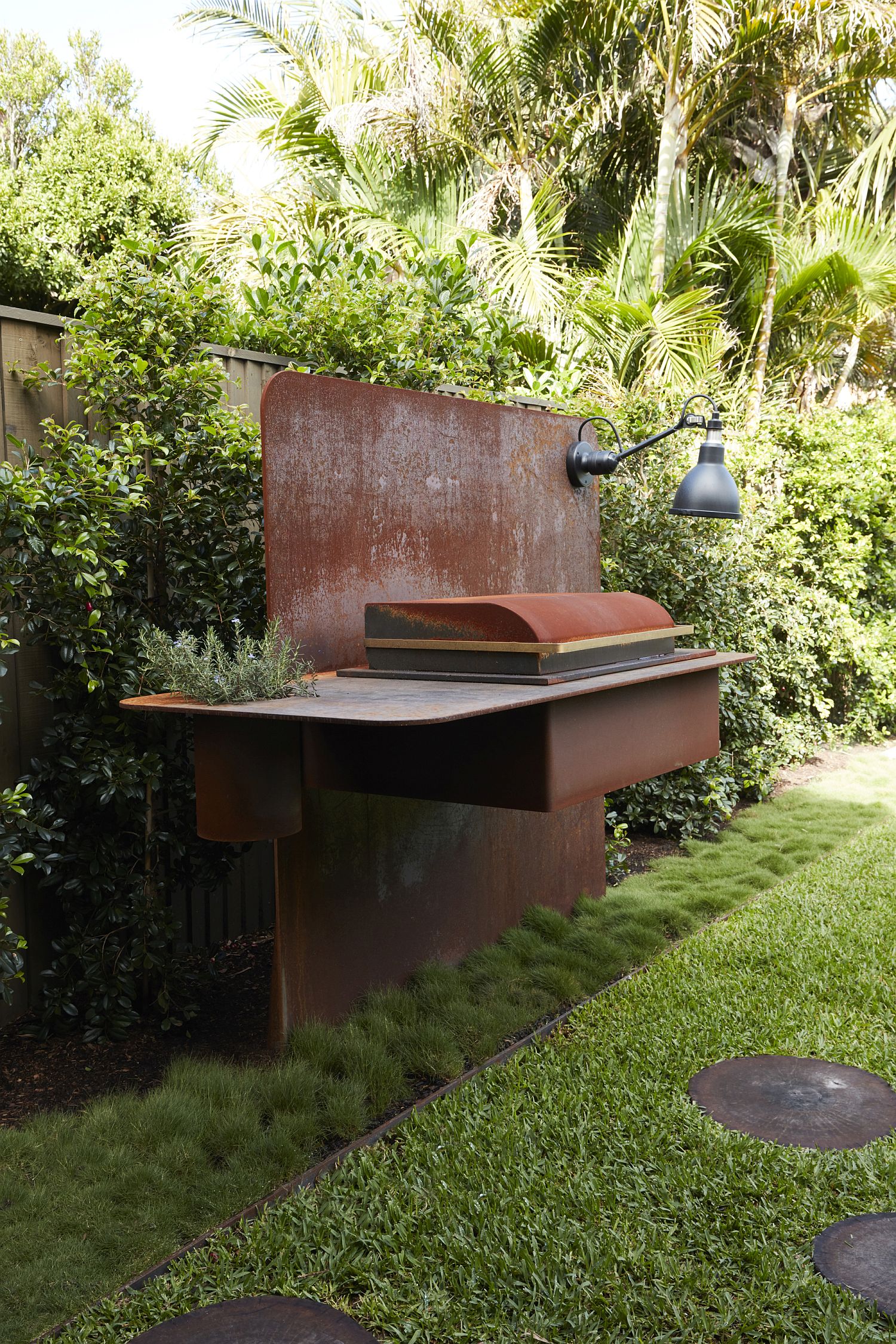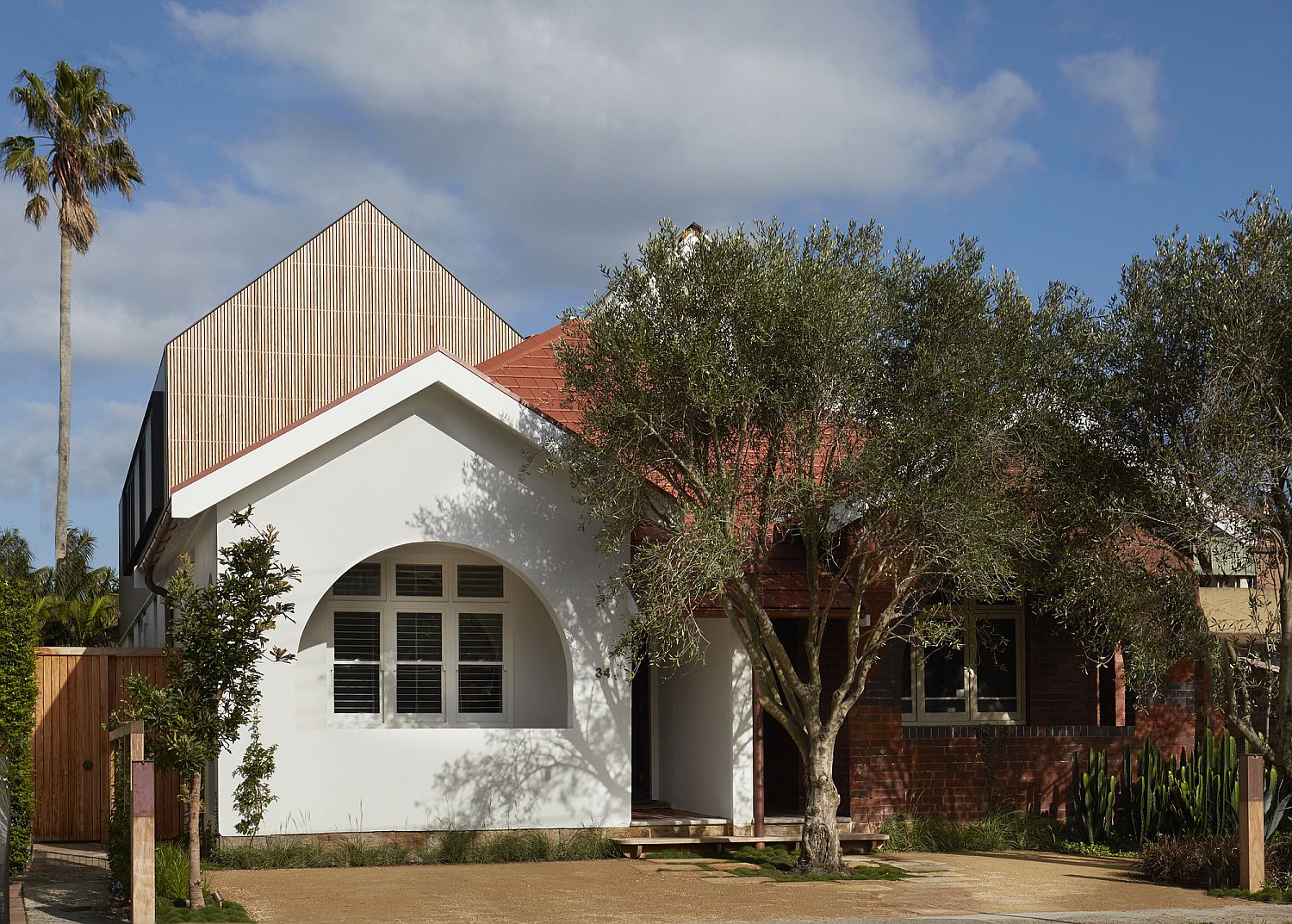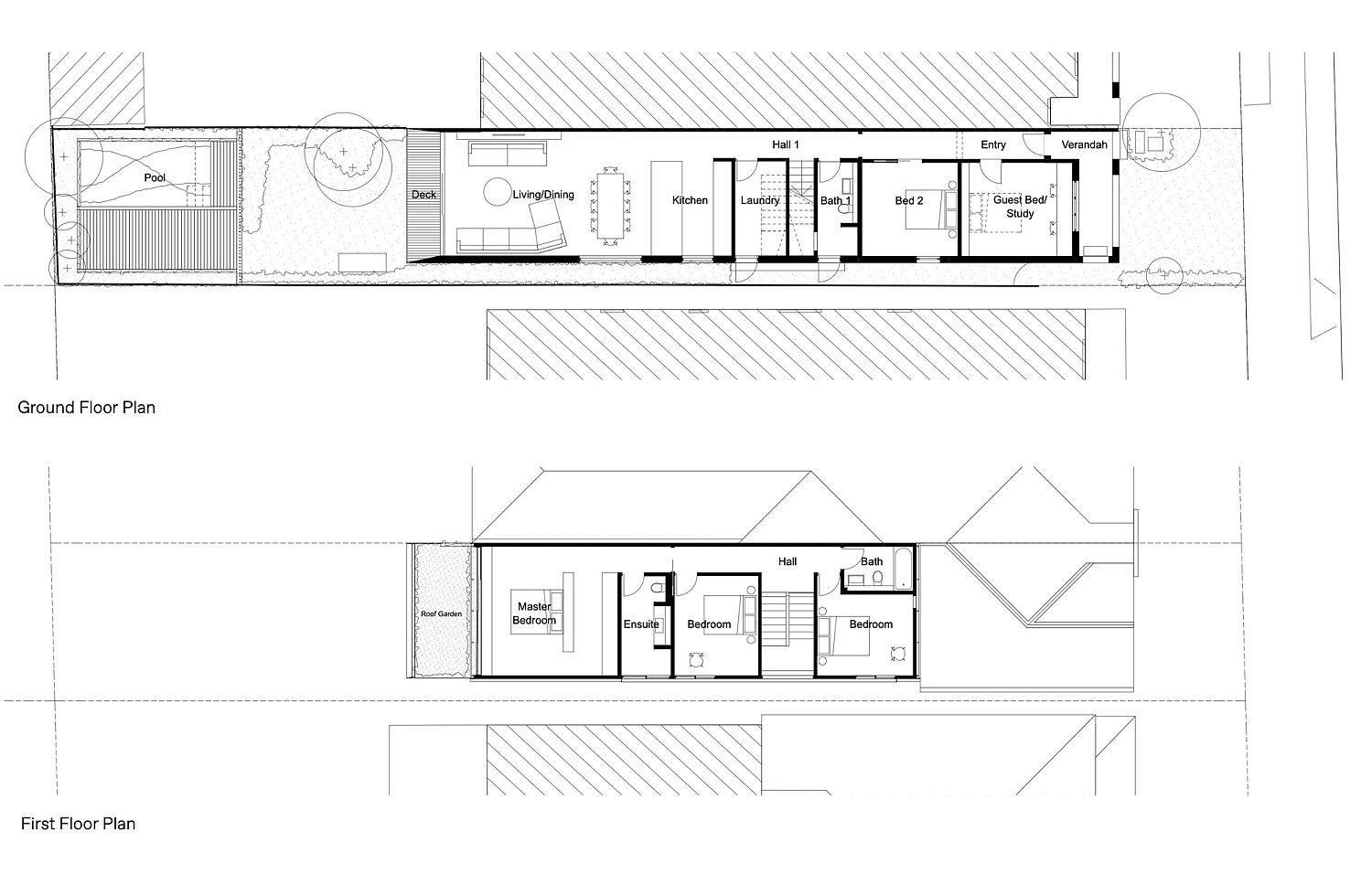 You're reading This Neglected Post-War Bondi House Gets a Modern makeover with Roof Garden, originally posted on Decoist. If you enjoyed this post, be sure to follow Decoist on Twitter, Facebook and Pinterest.