When it comes to organizing the entry room, few things come in as handy as the shoe stand. Shoe stands obviously make your mornings a whole lot easier and clutter free. Even if you are not an avid collector of shoes, you will still need a small stand for your footwear. Of course, if you have 'footwear loving girls' in the house, then things get much more complicated and fast! With that in mind, we have the best DIY shoe rack ideas lined up neatly for out craft loving readers. Some are quirky, others trendy – but you can rest assured that all of them are sturdy!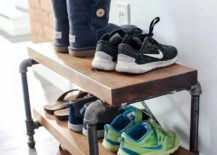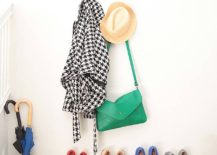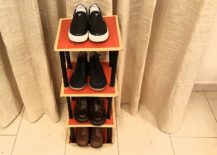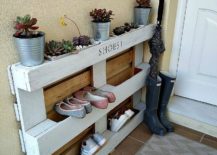 The most gorgeous DIY shoe rack ideas combine ease of crafting with sufficient storage and display space. Of course, this is different for different folk. Some might love a project with beginners crafting skill level while others could take on a job that is much more complicated. No matter which awesome DIY idea you love, make sure you get to it right away and have a whole lot of fun. With that in mind, step in and discover the 35 most impressive shoe rack ideas and inspirations –
Wood, Metal and DIY Charm
When it comes to DIY shoe racks, we love the idea of bringing wood and metal together. It is such an elegant, natural and beautiful combination and for some reason, it never seems to fail even in modern entry rooms! Wood and metal shoe racks are easier to craft than you might imagine and you can get started with just a couple of wooden planks and metallic pipes. Of course, those who need more storage for their boots and additional space for coats and such can turn to the magic of wooden crates stacked ever so diligently.
RELATED: 26 Fashion Shoe Storage Cabinets Ideas for the Fancy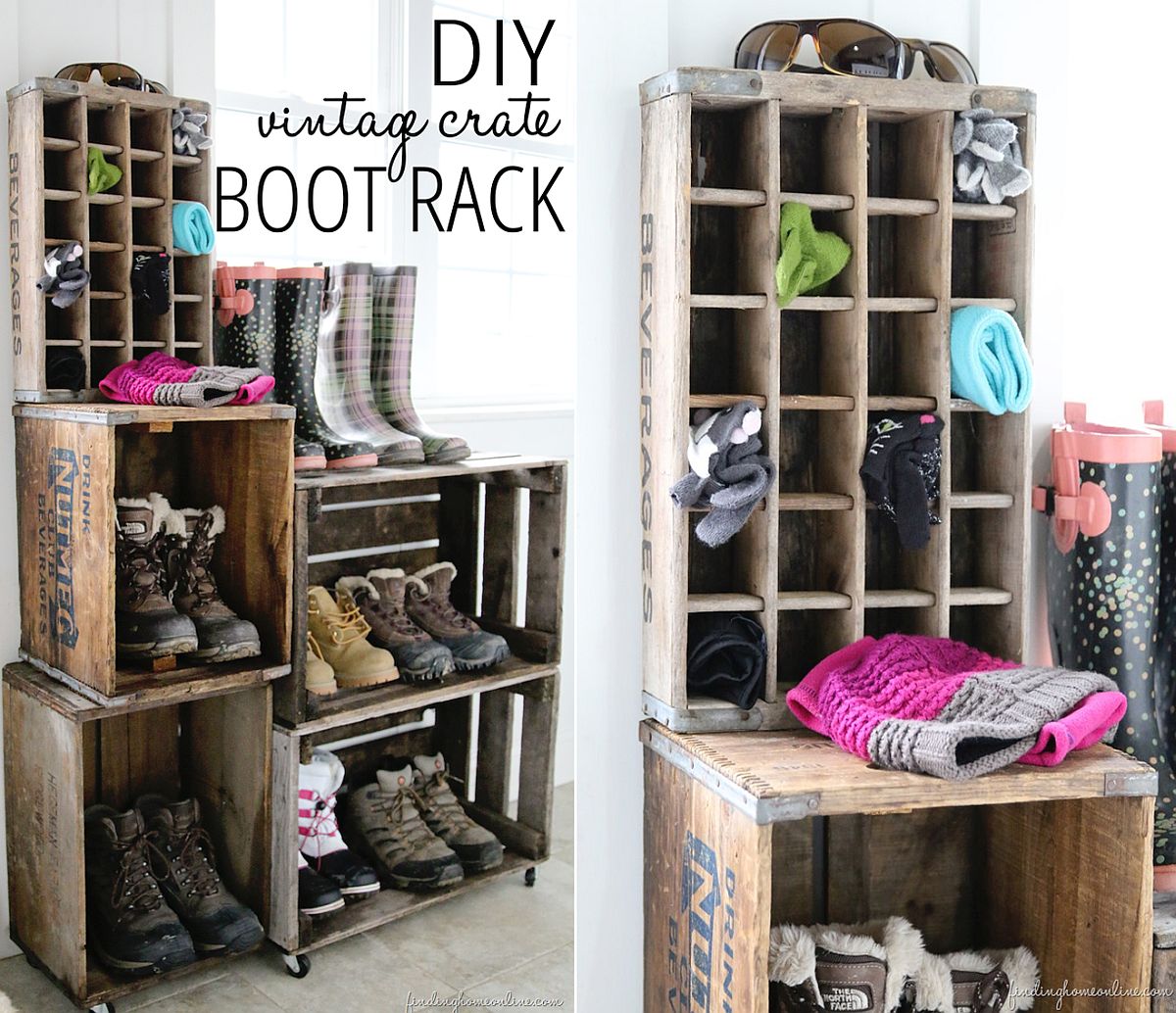 A simple bench with wooden top, metallic legs and a few racks thrown into the mix can provide both space to store your boots and to sit as you put them on! You can even combine a curated mix of baskets with a wooden bench and racks in the entry while reclaimed wood and pipe shoe racks and organizers are a hot trend that you just should not miss this summer.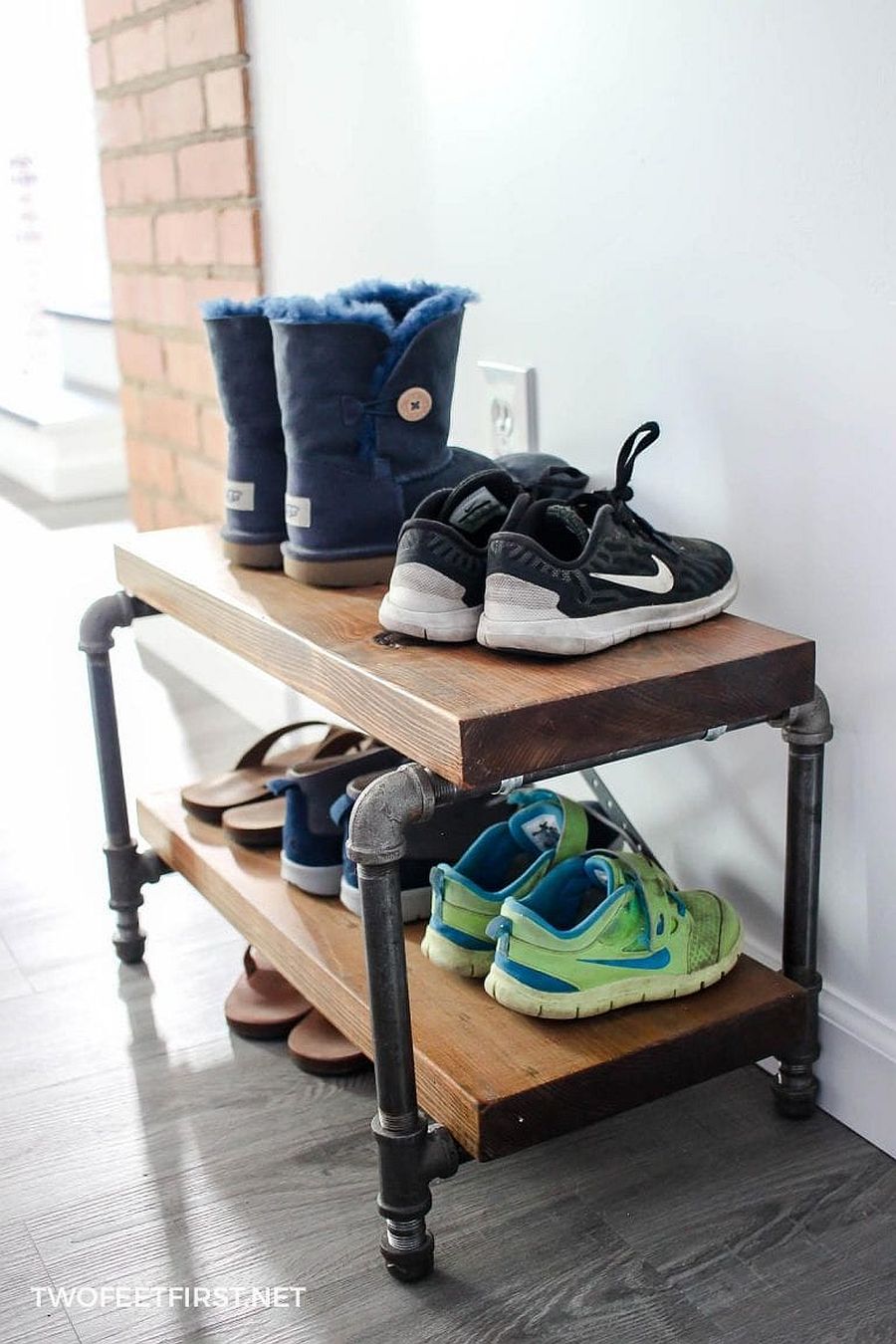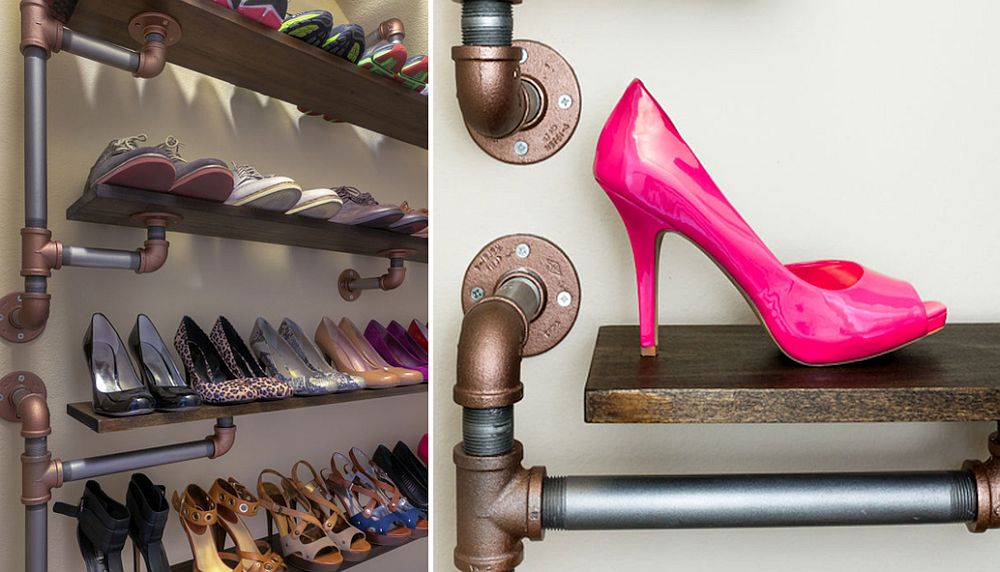 Modern DIY Shoe Racks
From colorful boxes, crates and shiny metal pipes we move on to shoe racks that feel much more modern and polished. One of the first and most impressive ideas that come to mind here is the use of gorgeous ladders as smart shoe racks that work in multiple ways. The lazy susan shoe rack idea is another hit that saves ample space in its own unique way, while hanging baskets from the walls for you shoes gives you a new decorating option that moves away from usual racks.
RELATED: An Organized Welcome: DIY Entryway benches with Space-Savvy Brilliance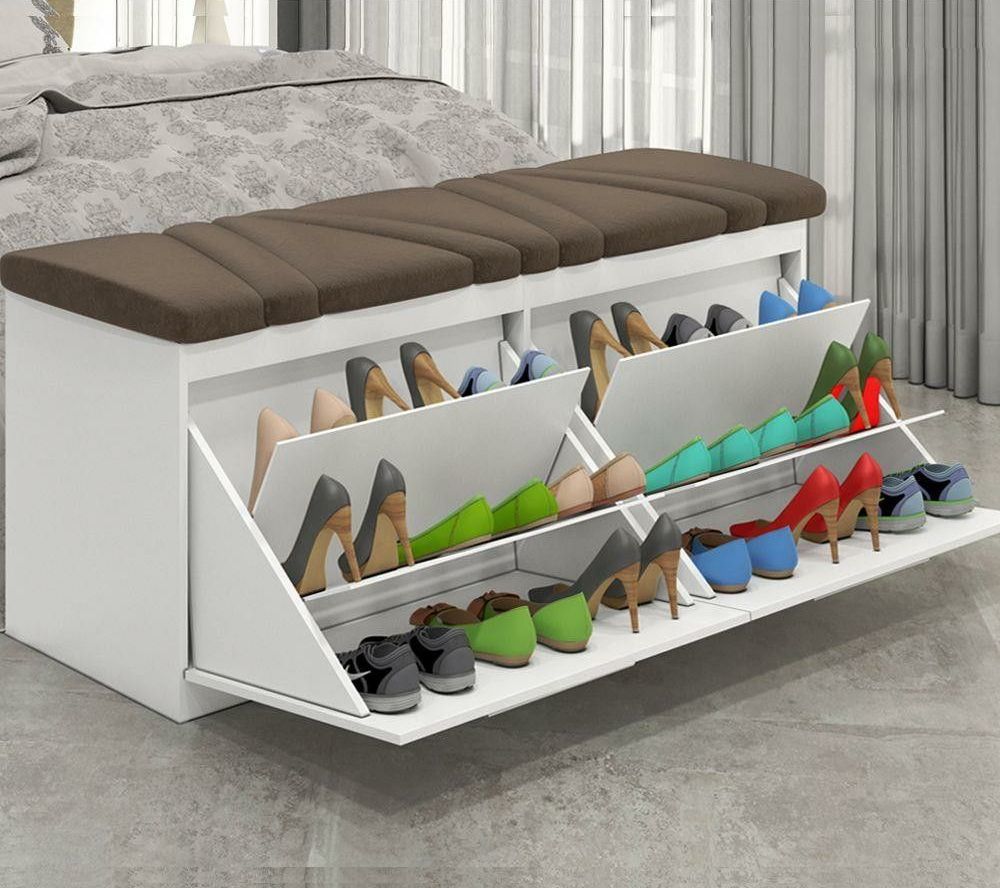 Most of the modern shoe rack and organizational ideas are all about using the wall space on offer and everything from doors with shelves to wall-mounted units come into play here. If all else fails, you can just create a custom shoe rack that folds away into the entry bench when not in use! Yes, it is a bit harder to make, but the extra time and effort is well worth it all.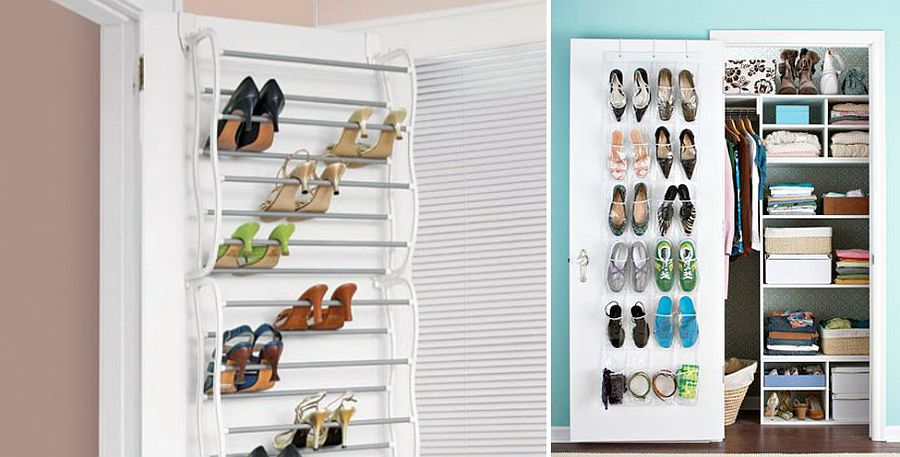 Bags, Boxes and Other Cool Alternatives
We are always open to the idea of shoe racks being a bit more closed and bringing the comfort of open racks and closed cabinets together! That is why we love ideas like the shoe chest which unites the best of both worlds. But if you are still searching for other cool, cost-effective shoe stand ideas, then there are plenty below. Everything from a shoe rack crafted using old paint cans to PVC pipes and pallet shoe racks to those made from just old shoe boxes – there is a lot to take in and try out for every crafting enthusiast out there. Enjoy!
RELATED: Saving Space In Your Foyer With a Creative Coat Rack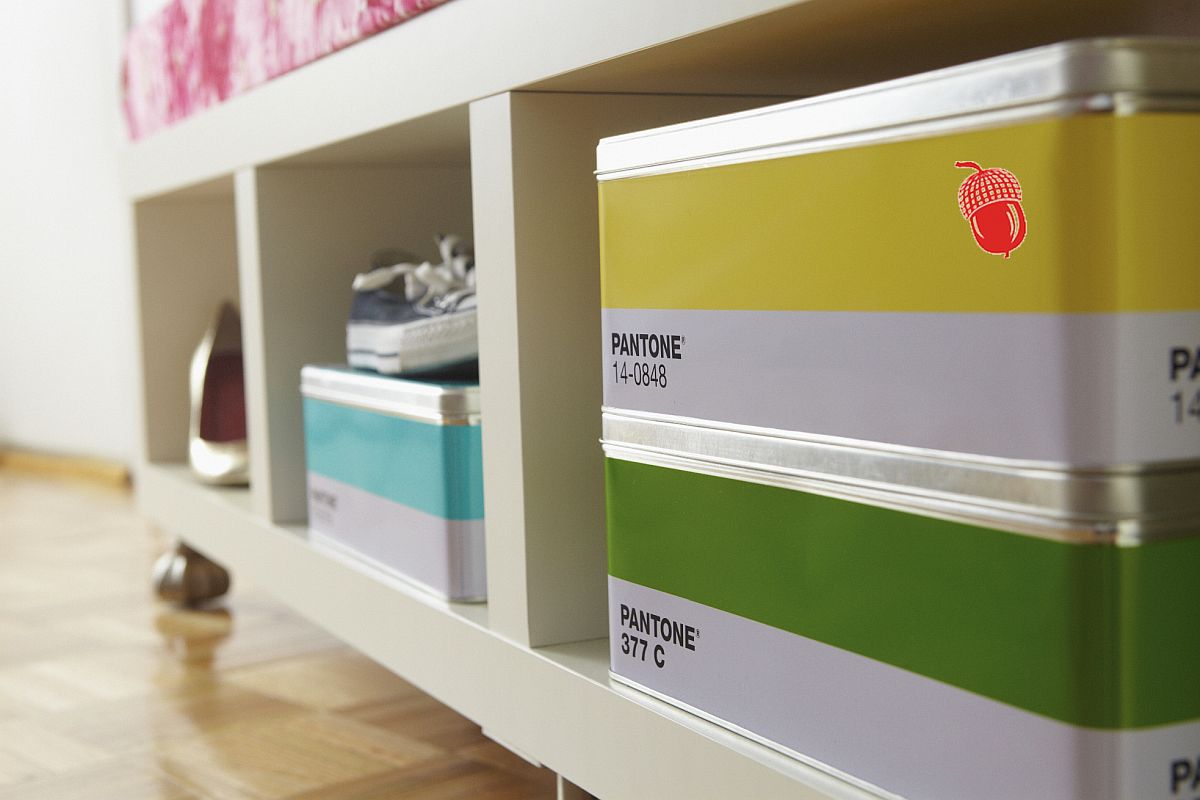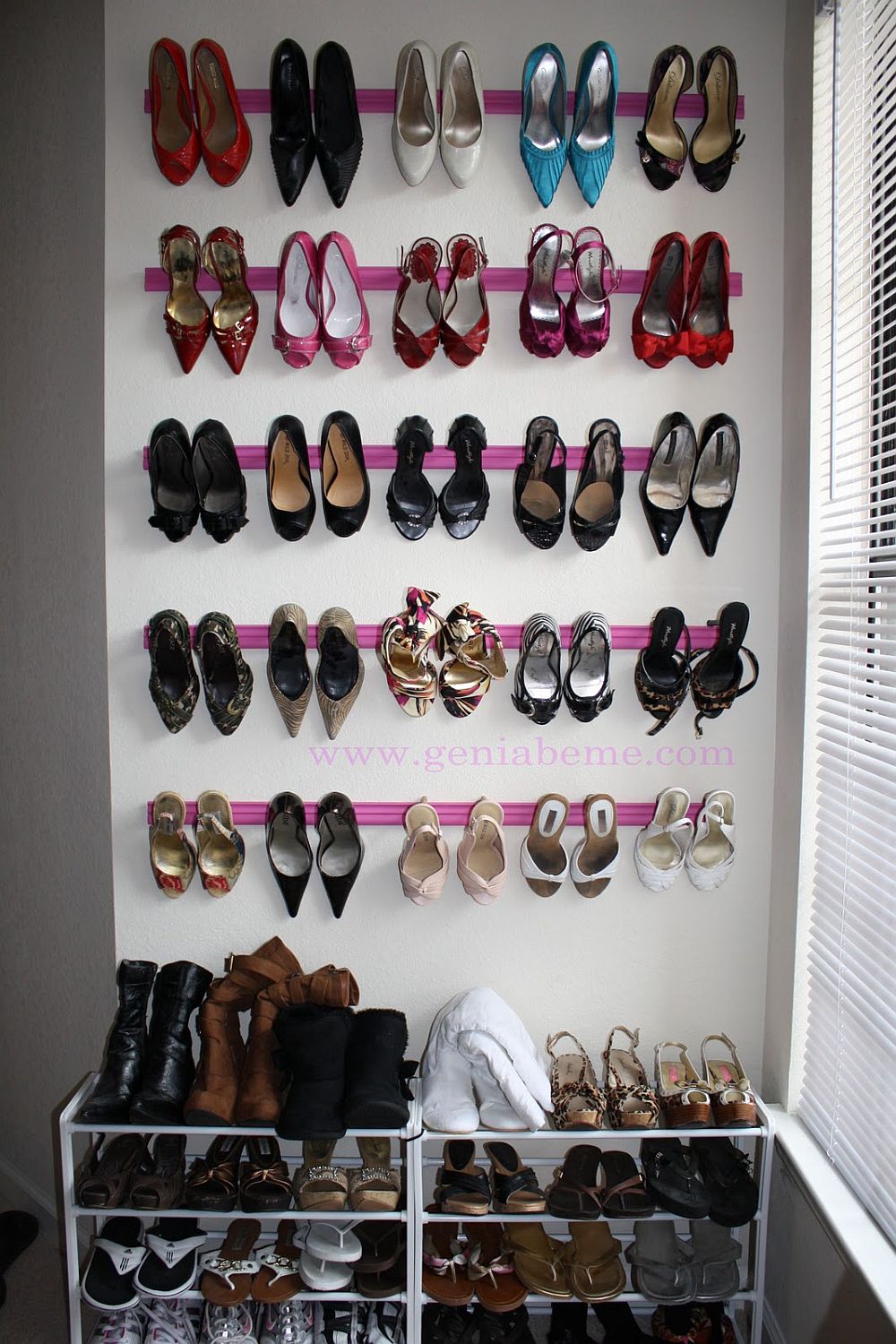 You're reading 35 DIY Shoe Rack Ideas for Organized Homes, originally posted on Decoist. If you enjoyed this post, be sure to follow Decoist on Twitter, Facebook and Pinterest.