Known as a great place for the idyllic Tasmanian holiday, Shearwater, Australia is a setting where you can find relaxation and the fresh breeze of ocean greeting you at every turn. Not too far away from one of its more scenic beaches and overlooking the stunning Narawntapu National Park in the distance, Shearwater House paints a picture of modernity engulfed in natural beauty. Designed by Cumulus Studio, the residence has been draped on the outside in weathered wood while glass walls and curved finishes provide visual balance and contrast. This is a home you can spot even from a distance!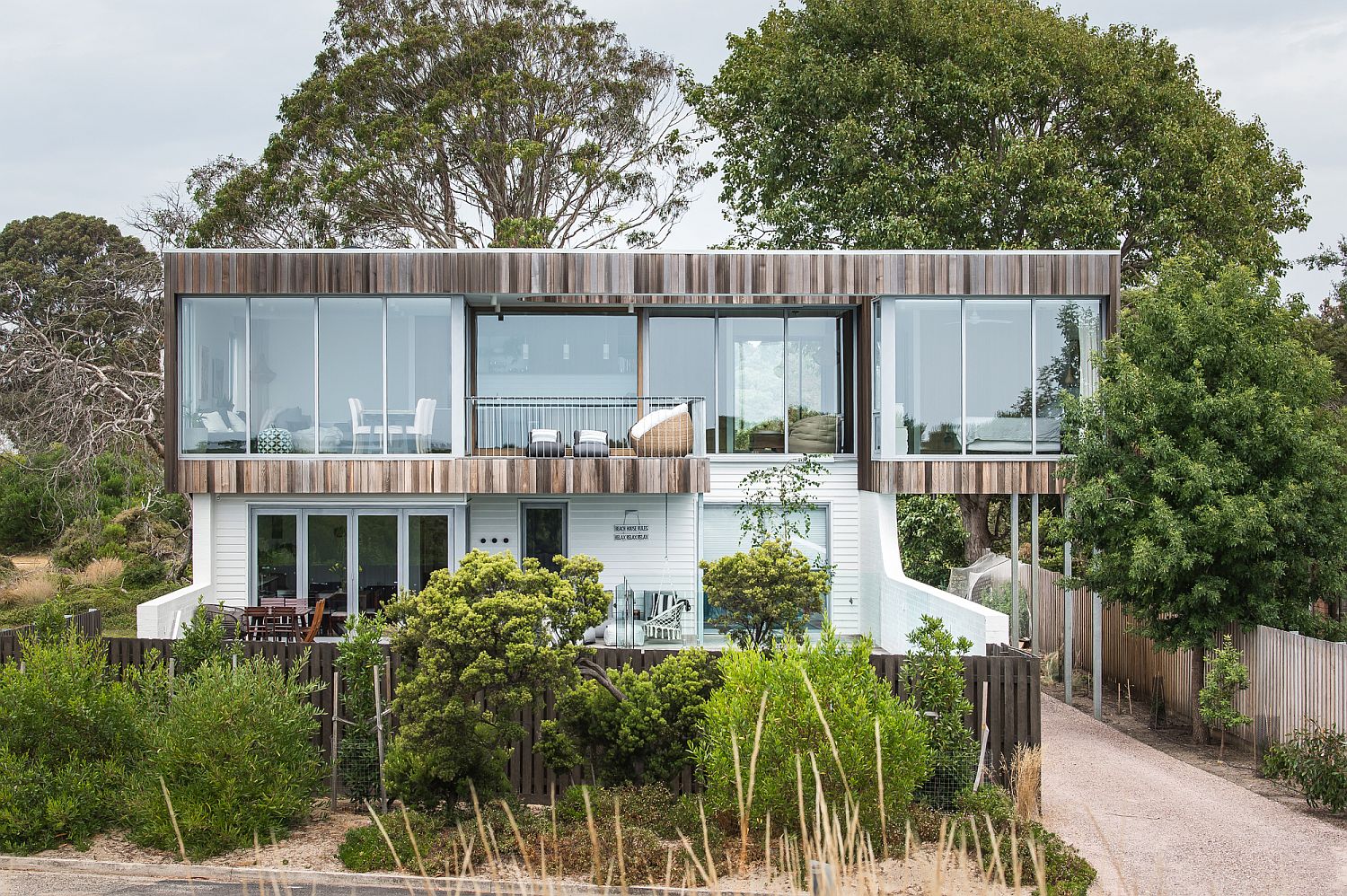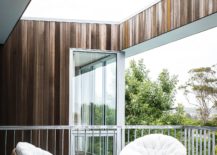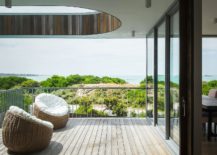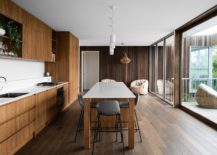 A sheltered entrance welcomes you here and as you step withing its cozy confines, you will find the more private areas nestled on the lower level. It is the first floor that peaks above the undulating landscape that offers stunning views of the scenic beauty outside and holds the kitchen, dining area and living space. Floor-to-ceiling glass windows on all sides along with sliding glass doors connect this level with the large wooden deck outside. A casual beach style takes over in here with wood and white playing the role of protagonists. [Photography: Anjie Blair]
RELATED: Limerick House: Rural Victorian Home Gets a Timber Modern Extension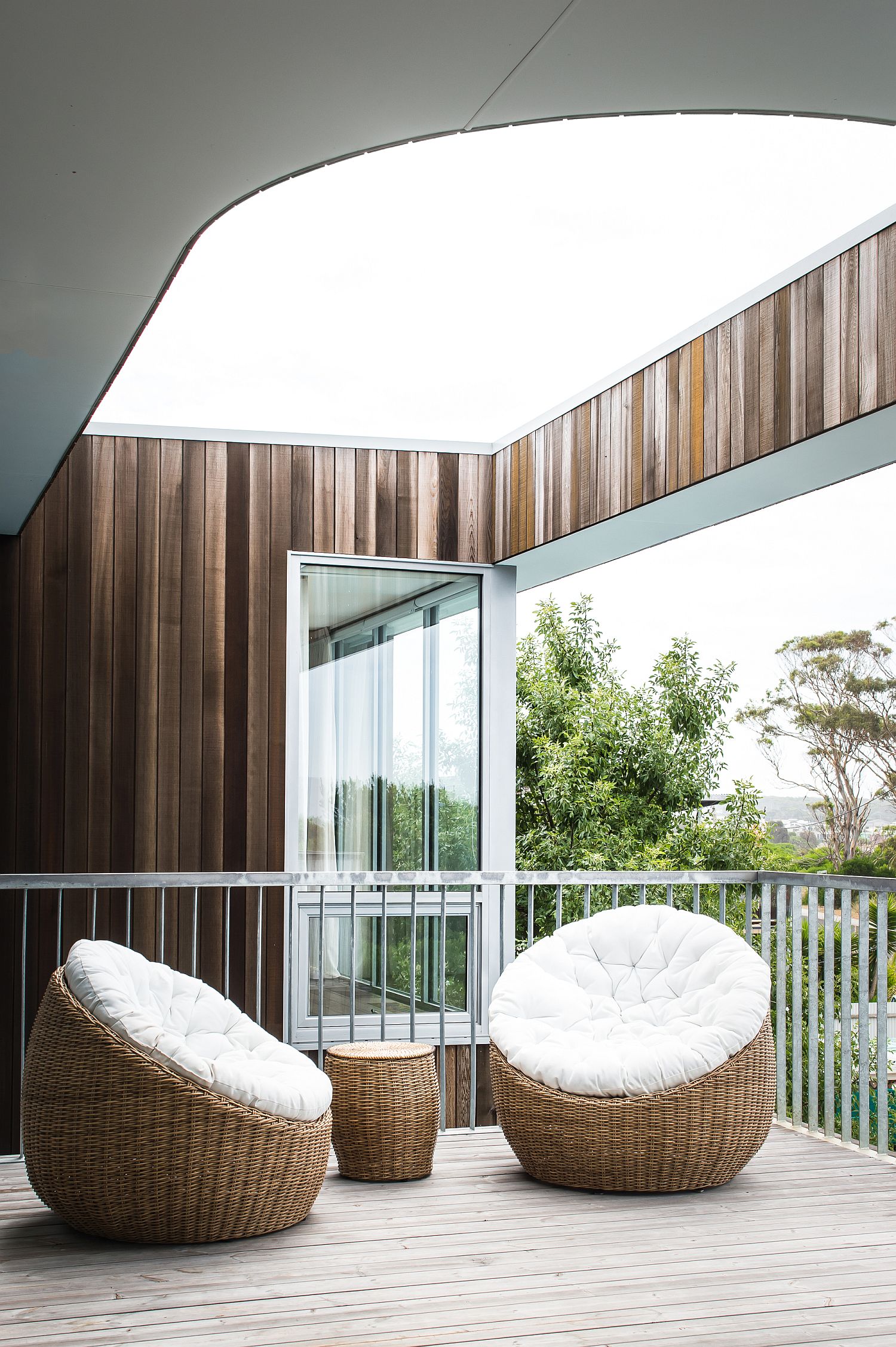 Below, the tiered outdoor pool and entertainment area reflects the shades and materials used in the balcony above, with timber decking intended to grey to the hue of Freers Beach driftwood. Finally, a series of new trees aim to further occupy the landscape, led by the courtyard centerpiece, set to grow through and beyond the curved roof cavity.
RELATED: Glass and Concrete Pavilion Extends Timber-Paneled Home in Leipzig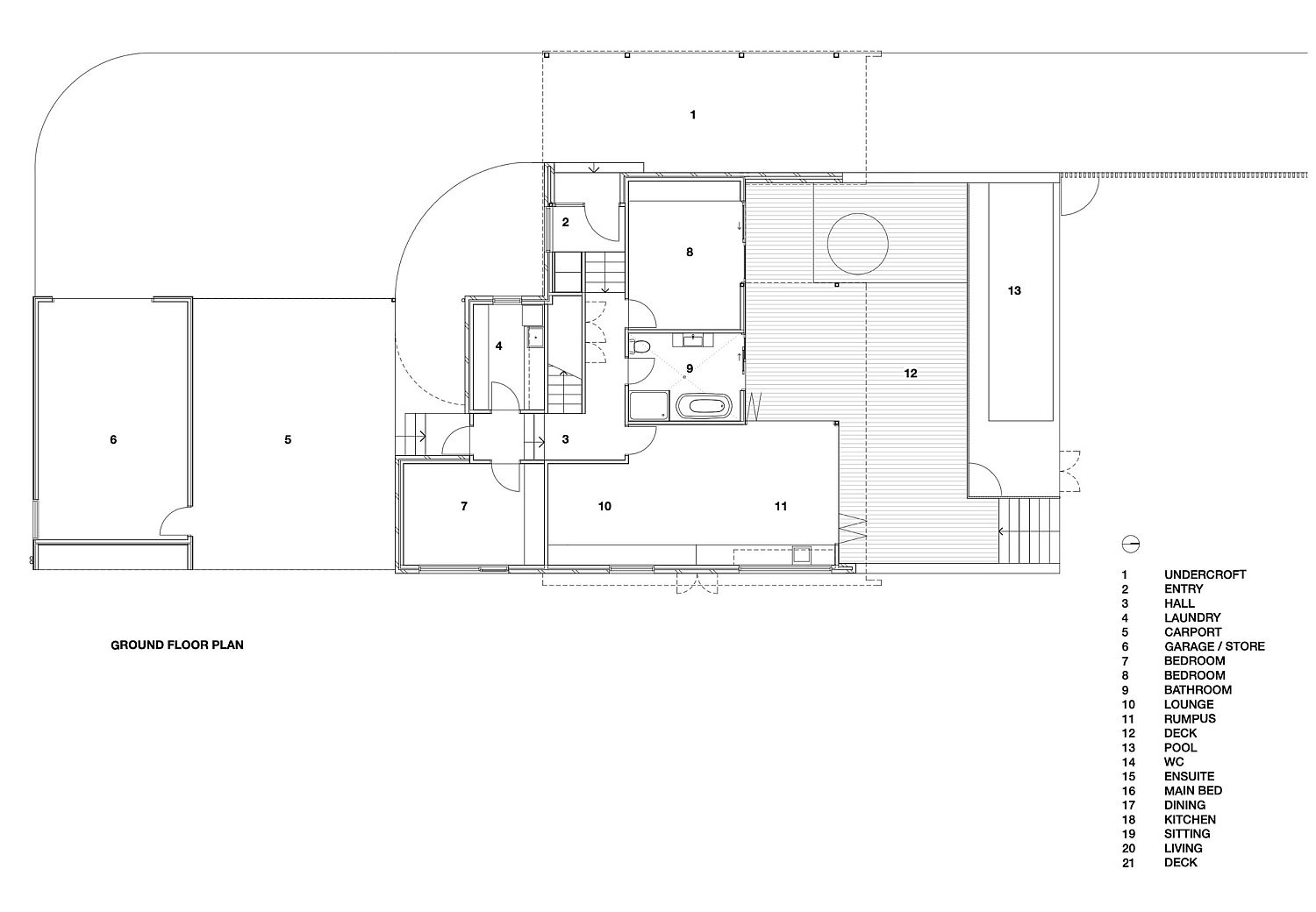 You're reading Curved Mirrors and Timber Magic Unleashed at Spectacular Shearwater House, originally posted on Decoist. If you enjoyed this post, be sure to follow Decoist on Twitter, Facebook and Pinterest.