The idyllic setting on the edge of village of Lancashire is where one finds the gorgeous Zinc House designed by Proctor & Shaw. Combining the metallic beauty of standing seam zinc finishes with handmade brick and glass, this is a British home that feels contemporary and classic at the same time. It is easy to admire the seamless blend of contrasting elements in here. But it too plenty of effort and the right planning to create this spacious family house that is eco-friendly and costs just a fraction of the initial budget estimates. With a wooden framework that was assembled off the site and erected in just three days and an array of green features, the house takes it easy on the planet and the pocket!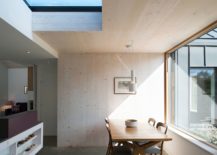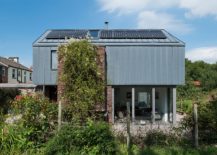 It is the lower levels that hold the kitchen, dining areas, living rooms and other public spaces while the upper floors contain the master bedroom along with other bedrooms. View from the top offers a lovely sight of the natural greenery around the house even as photovoltaic panels on the roof and heat pumps provide ample clean energy. Gabled form of the zinc structures stand in contrast to the stable, brick bases and a wall of green paints a picture of serenity that is hard to miss. [Photography: David Millington Photography]
RELATED: Tattoo House by Andrew Maynard: surprising multi functional and budget solution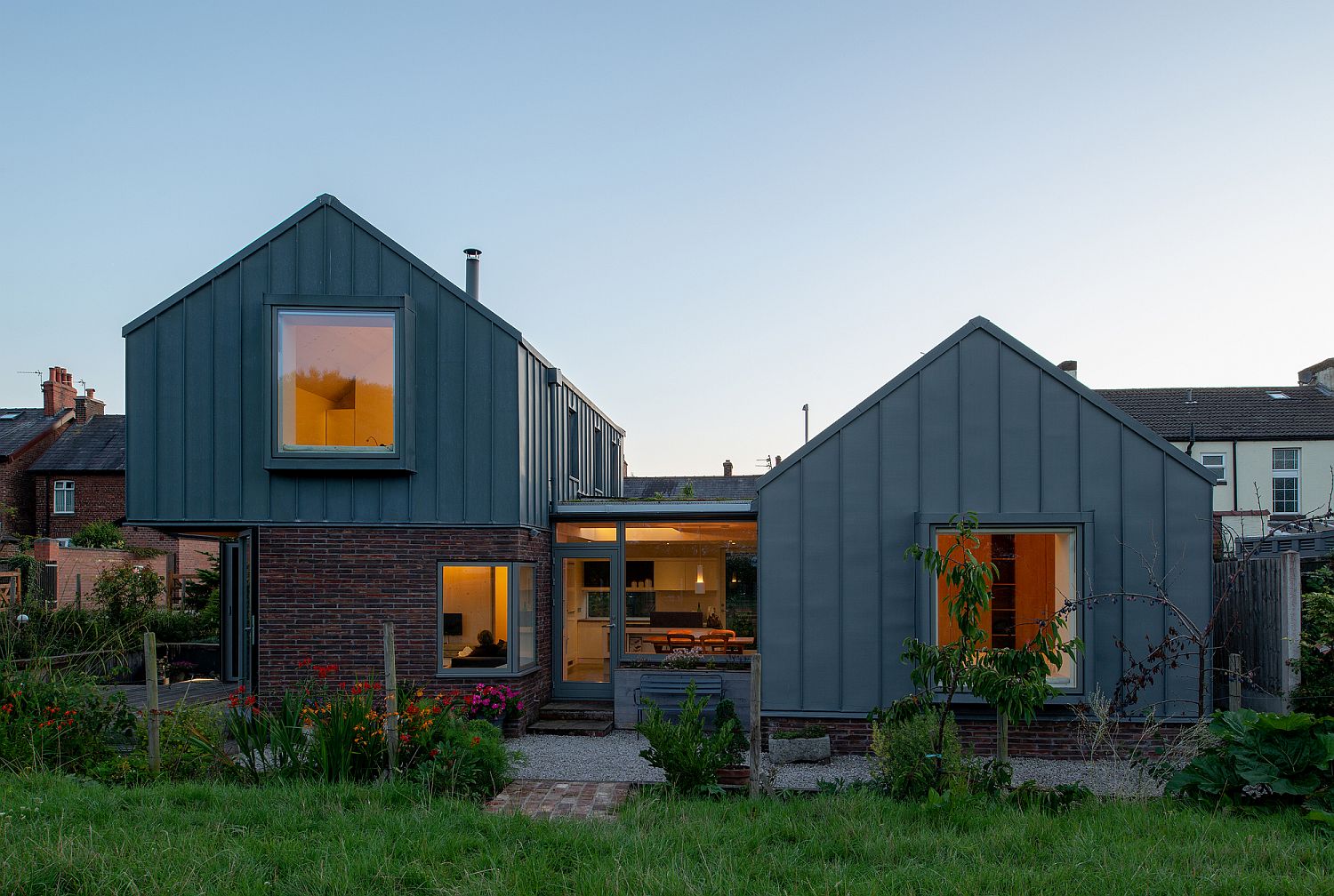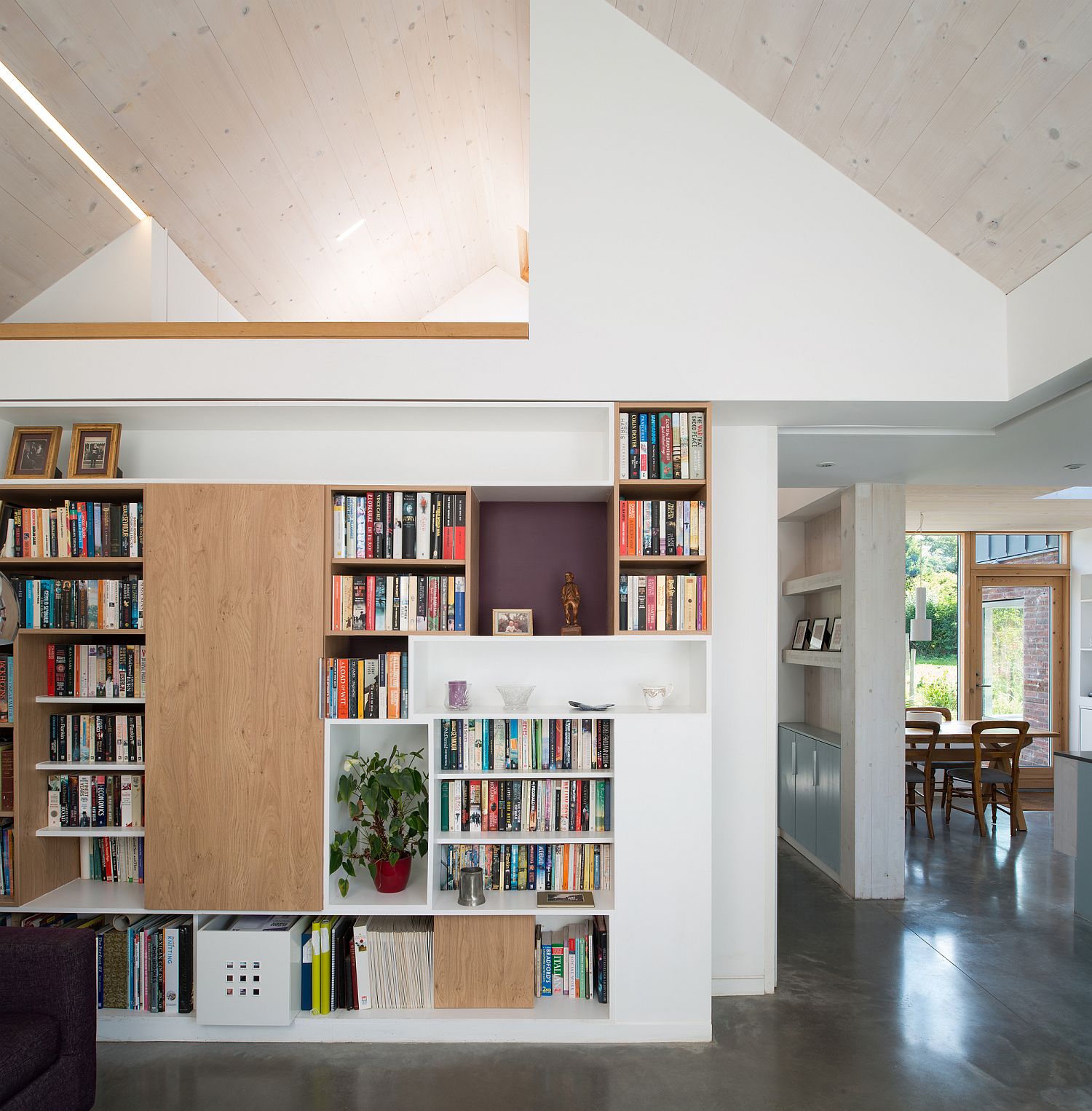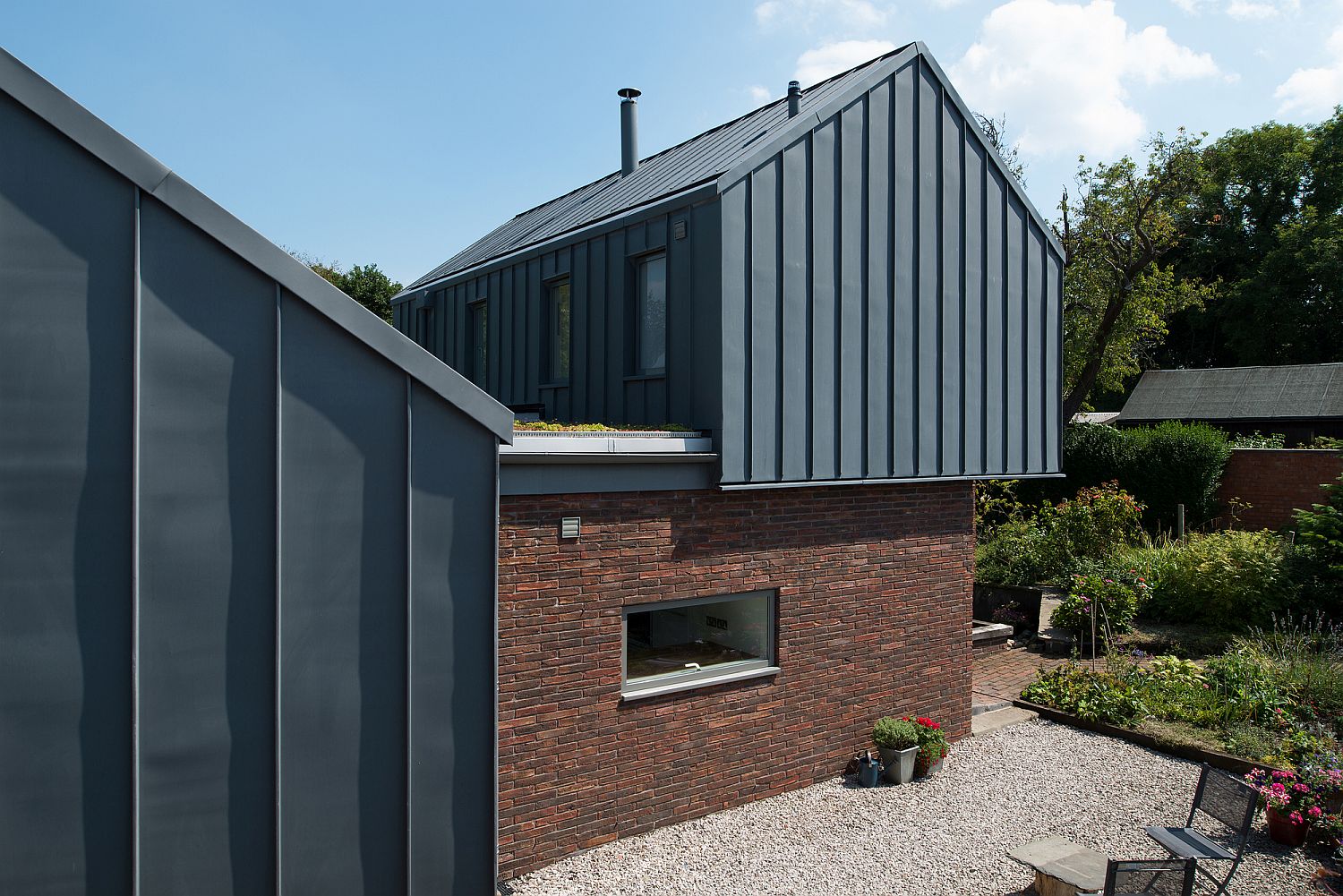 The design required a complicated and committed route through planning due to 'backland development' and 'edge of green belt' concerns raised by the local authority, but these were satisfactorily overcome through detailed analysis of the site conditions. The project was delivered within 3% of the initial budget.
RELATED: Classy Modern Villa Brings Breezy Palm Springs Style to Italian Countryside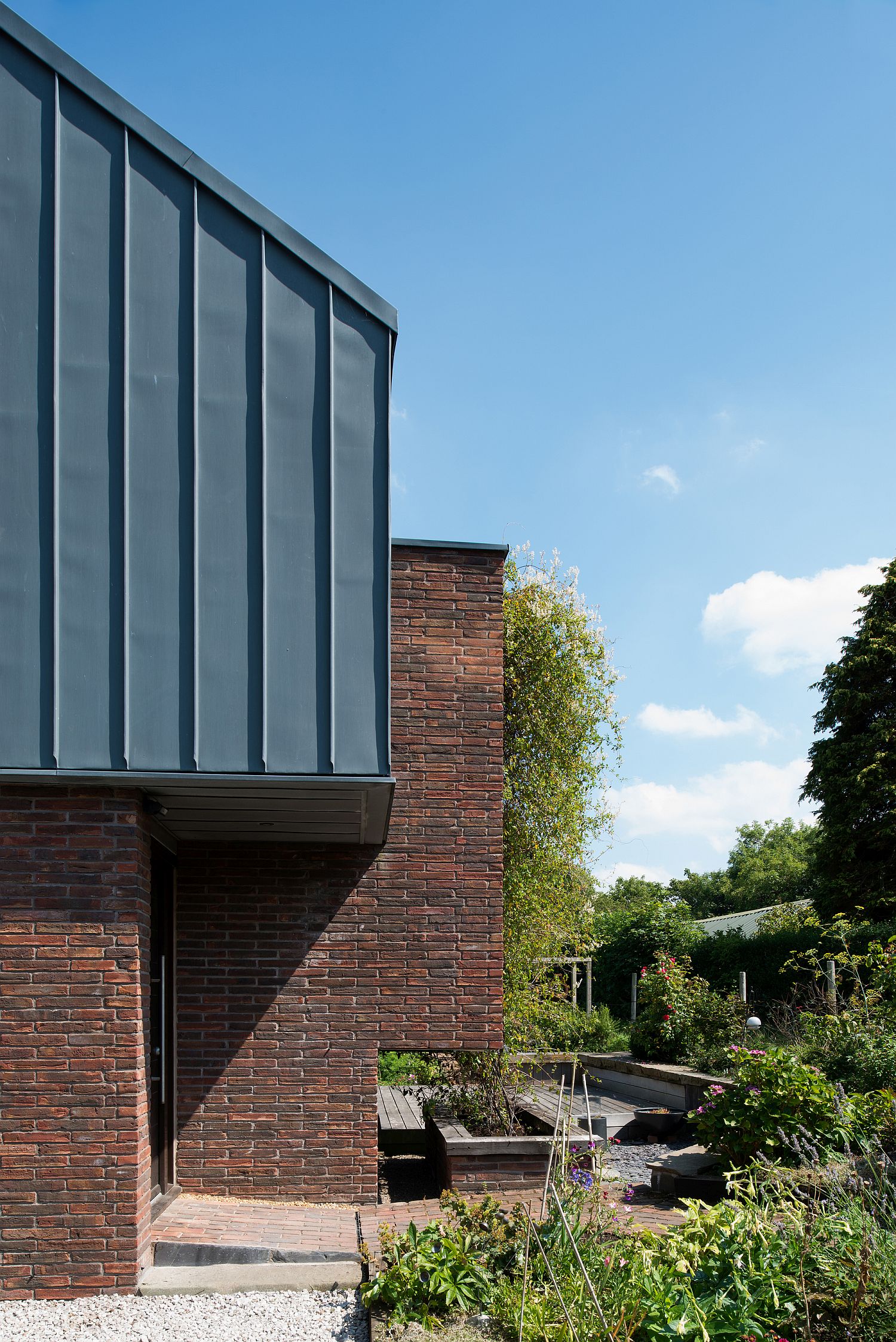 You're reading Low Carbon Footprint Countryside House Built at Just 3 Percent of Initial Budget, originally posted on Decoist. If you enjoyed this post, be sure to follow Decoist on Twitter, Facebook and Pinterest.