The vibrant pavilion travels to the U.S. for the first time—and it just opened to the public at an Ice Age excavation site in Los Angeles.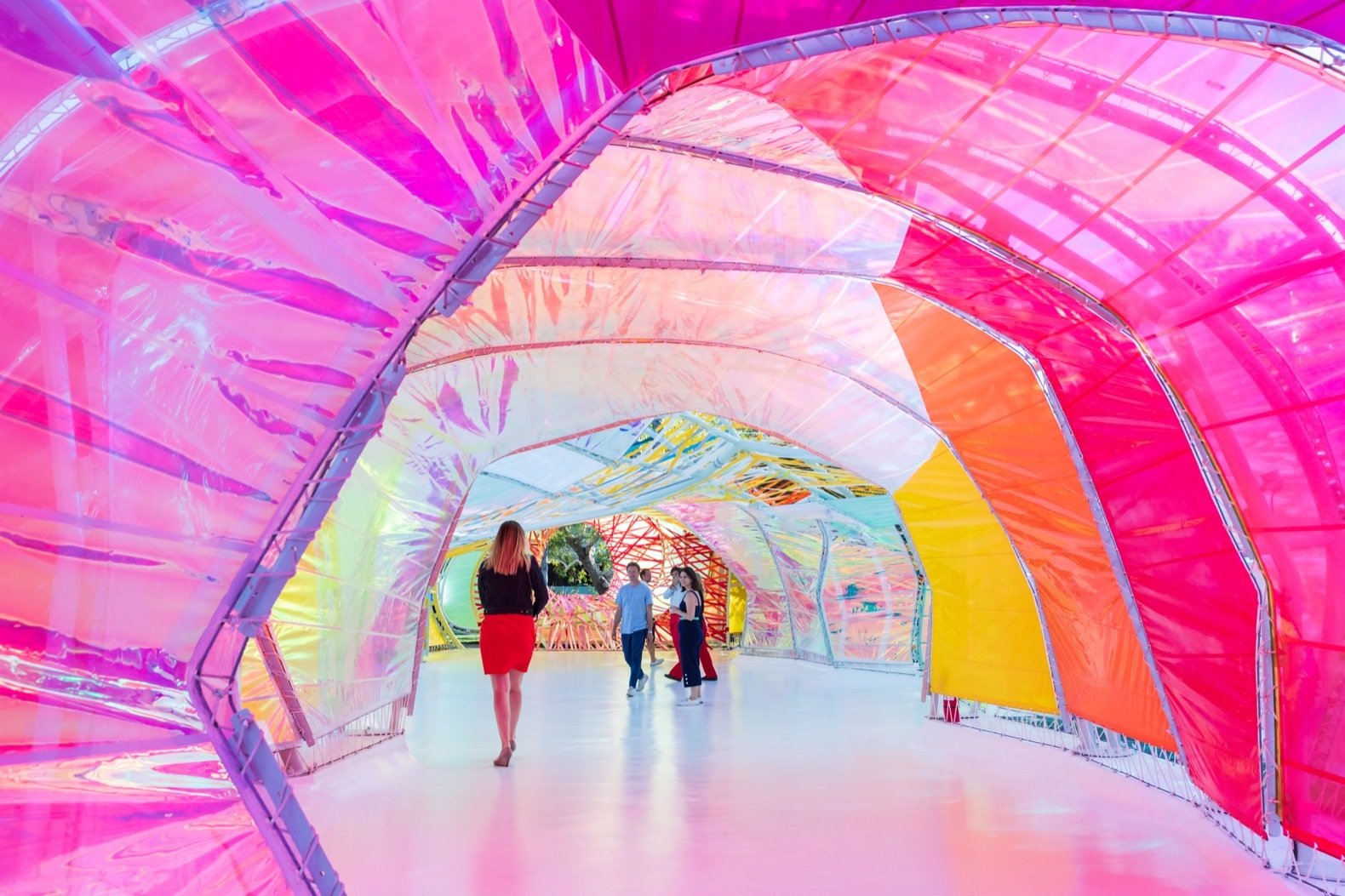 As a #LoveLetterToLA, British workplace business Second Home has brought SelgasCano's delightfully trippy Serpentine Pavilion to the La Brea Tar Pits in Los Angeles. The temporary installation traveled from Europe to the U.S. to celebrate the September opening of Second Home's first U.S. branch, Second Home Hollywood.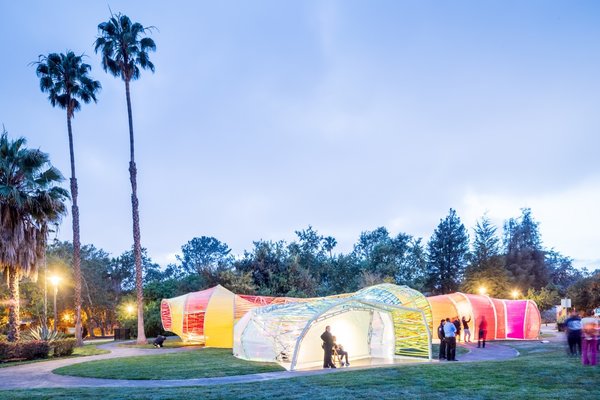 Rechristened the Second Home Pavilion after its owners, the immersive, chrysalis-like structure was originally created by the Madrid–based architecture firm as the 15th Serpentine Gallery Pavilion in London in 2015.
The sinuous structure derives its organic shape from nature, yet it's primarily composed of an artificial material—Ethylene Tetrafluoroethylene (ETFE), a lightweight, industrial-strength construction plastic that's often used as a safer and more adaptable alternative to glass. SelgasCano wrapped an arched steel frame with multicolored layers of ETFE to create a translucent, rainbow-bright structure that changes color and appearance throughout the day.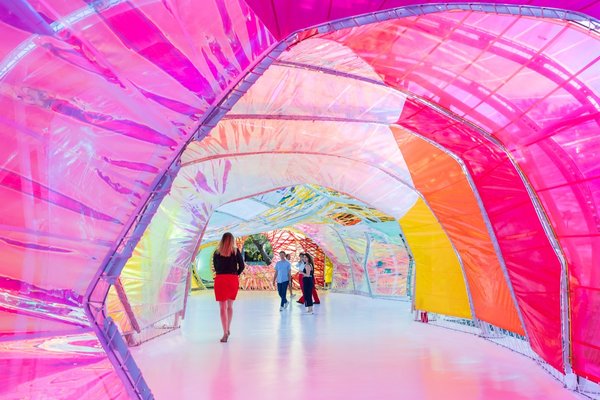 "We sought a way to allow the public to experience architecture through simple elements: structure, light, transparency, shadows, lightness, form, sensitivity, change, surprise, color, and materials," explains SelgasCano. "The spatial qualities of the pavilion only unfold when accessing the structure and being immersed within it."
See the full story on Dwell.com: SelgasCano's Psychedelic Serpentine Pavilion Opens at the La Brea Tar Pits
Related stories:
You'll Soon Be Able to Buy a Replica of Richard Neutra's Legendary Glass Penthouse
Airbnb Luxe Now Offers Mind-Blowing Estate Rentals for Bon Vivants
A New Line of Star Wars Furniture Lets You Rule the Galaxy—From Your Living Room