52 square meters of space might not seem like much when you are planning for your perfect home. But this gorgeous apartment in Lodz, Poland makes most of the limited room on offer as it adds to the existing room with a smart mezzanine floor. As you enter the apartment designed by 3XEL Architekci, you will see a tiny little niche along with a very small entry space greeting you. The small niche has been turned into a stylish alcove that holds coats and boots and does so with complete ease. A simple metallic pipe is used as a hanger for the coats and on the opposite side of it is the contemporary kitchen in black and white with a hint of gray.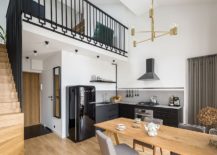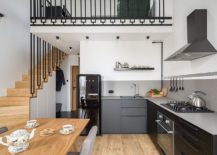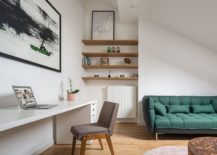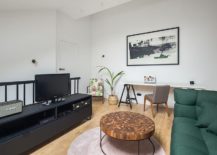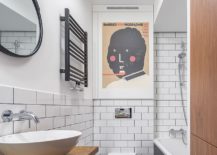 Wood and white create a beautiful backdrop in the lower level open setting with dining space sitting in the middle of two large windows. A balcony outside extends the living area visually even as the flood of natural light makes sure the interior feels a lot more roomy than it really ease. In the bathroom one finds an old sewing machine being turned into a custom vanity while the neutral color palette is accentuated by clever use of gray.
RELATED: Think Vertical: Space-Savvy Kitchen and Mezzanine in Small Barcelona Apartment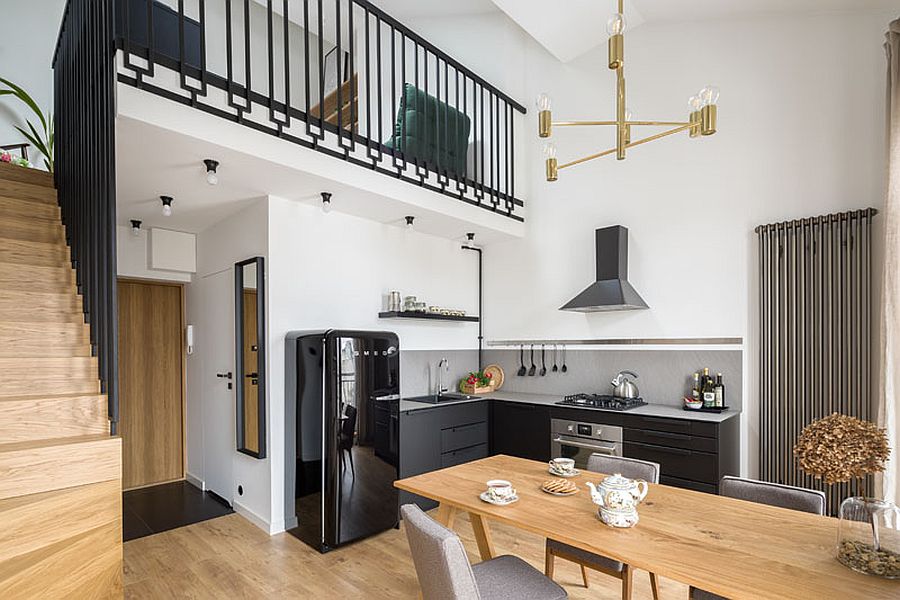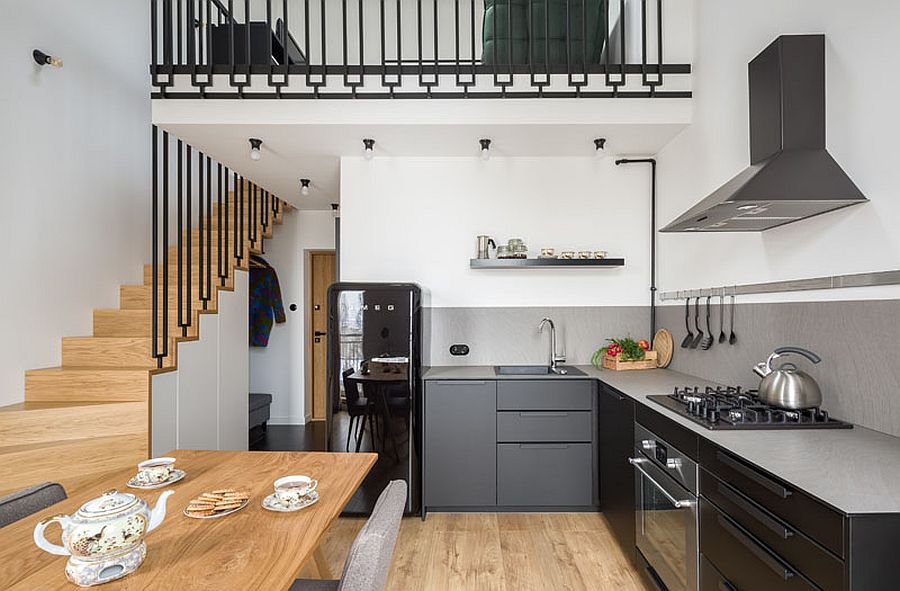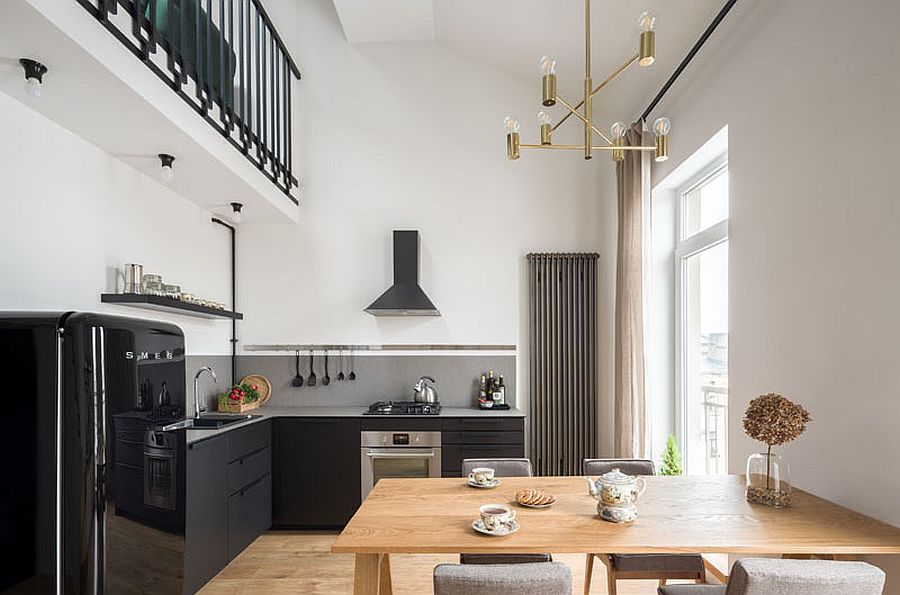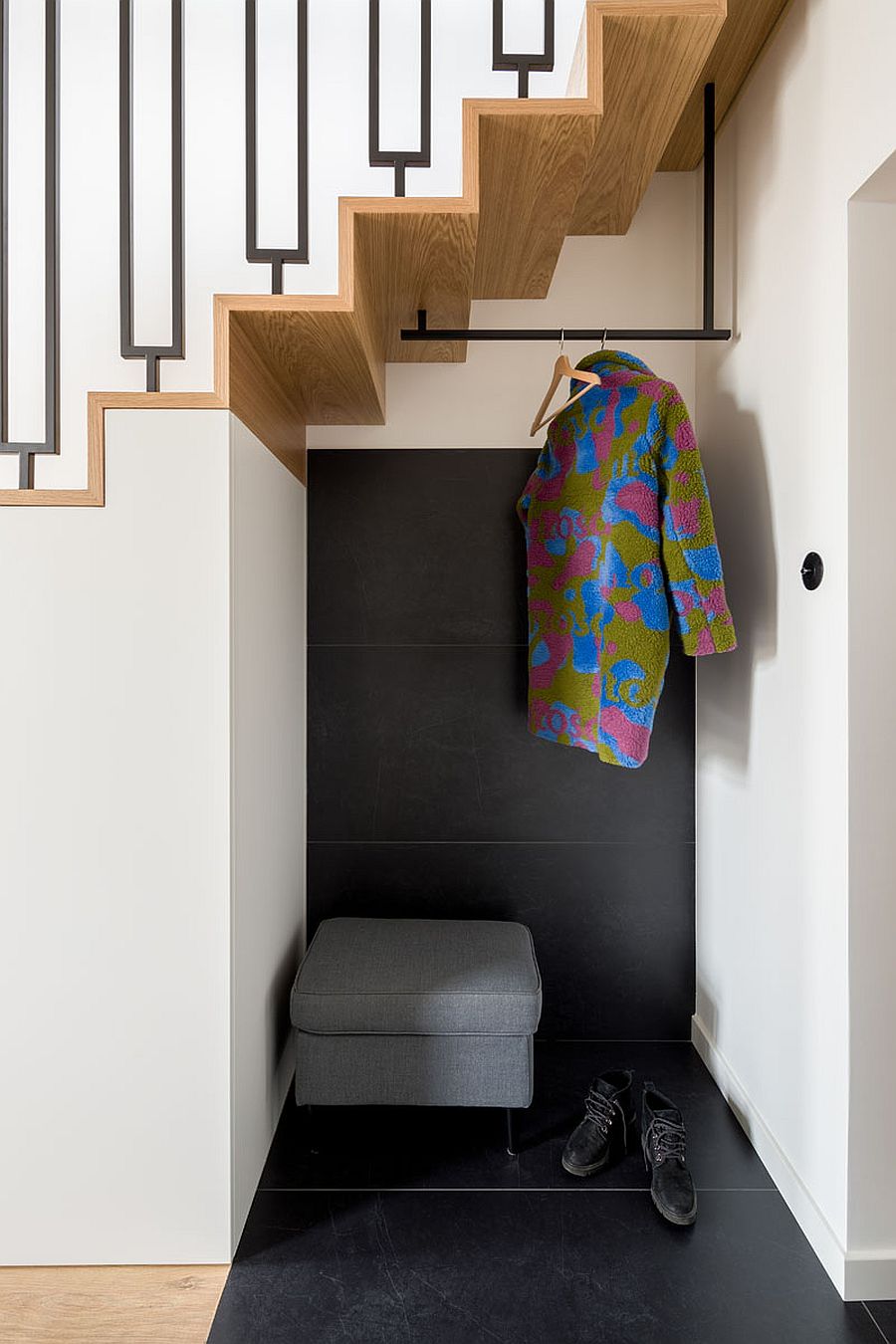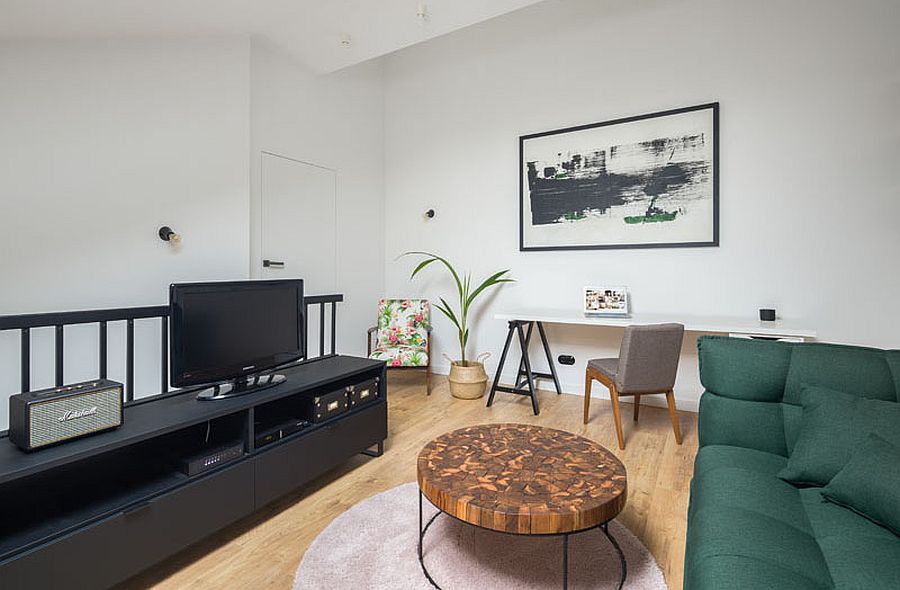 It is the mezzanine level above that really steals the spotlight with a living space that is relaxing and holds a bright sofa in emerald green. A room next to it contains the bedroom with a lovely accent wall in pastel green and completes the dashing apartment. [Photography: Dariusz Jarzabek]
RELATED: Ultra-Tiny Manhattan Apartment with Wedge-Shaped, Space-Savvy Partition!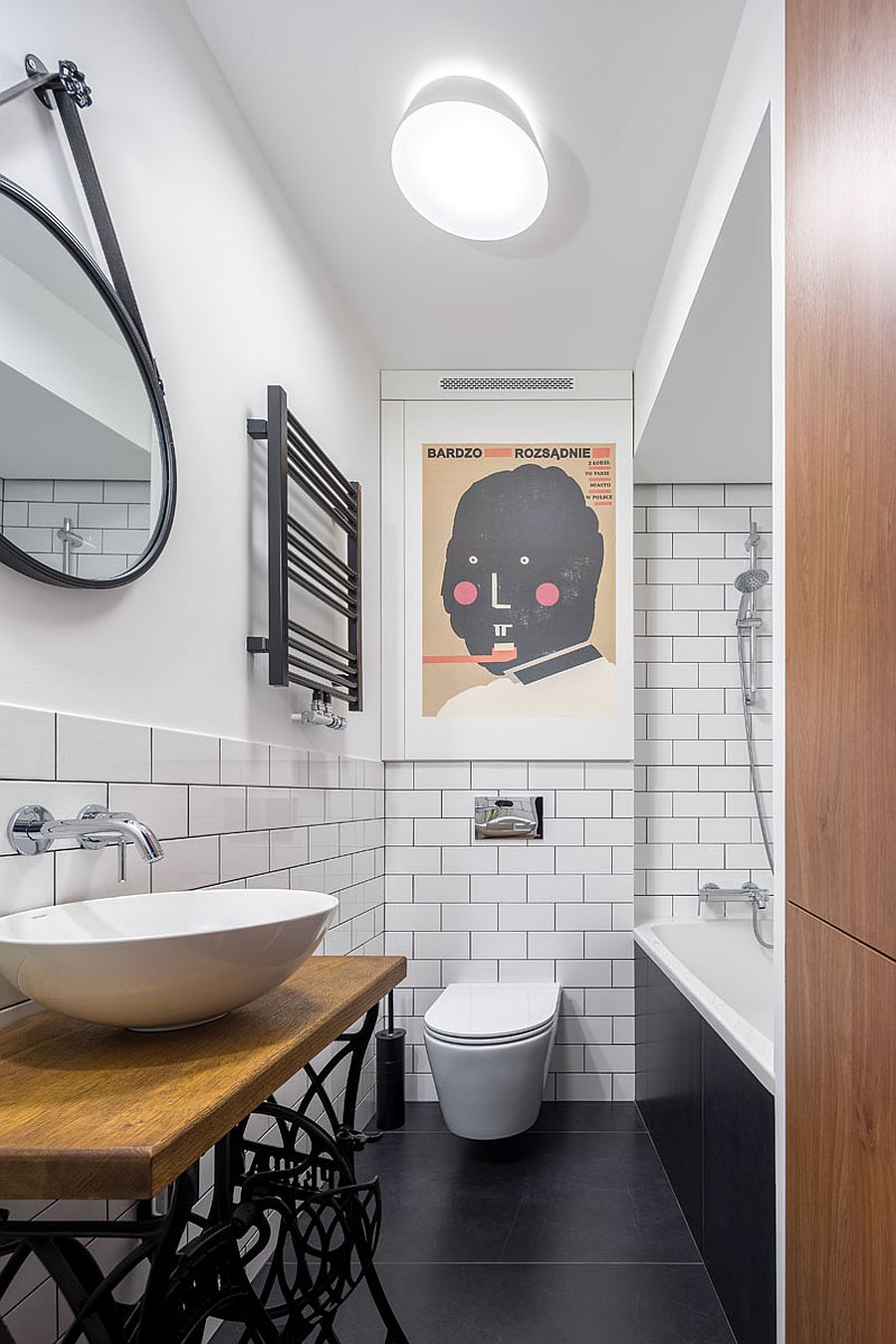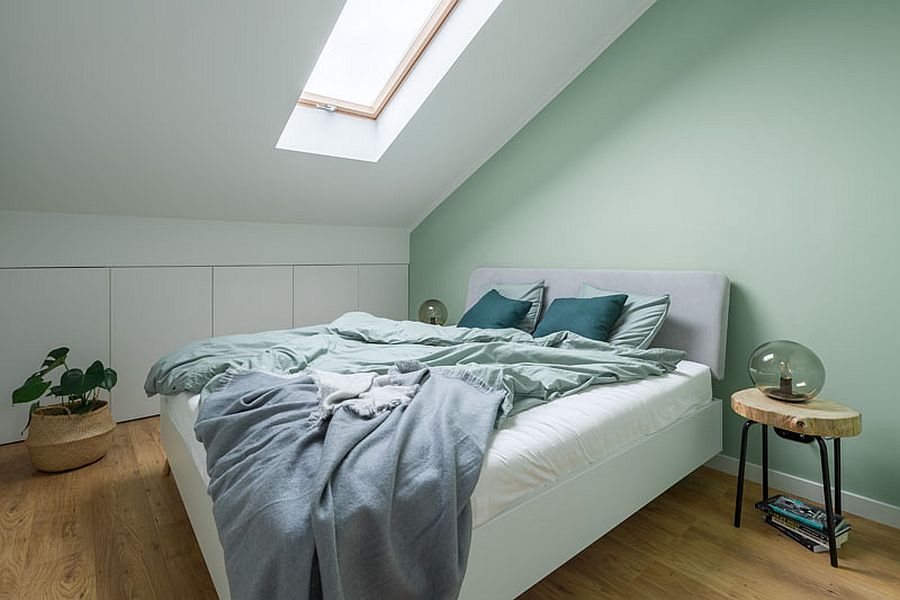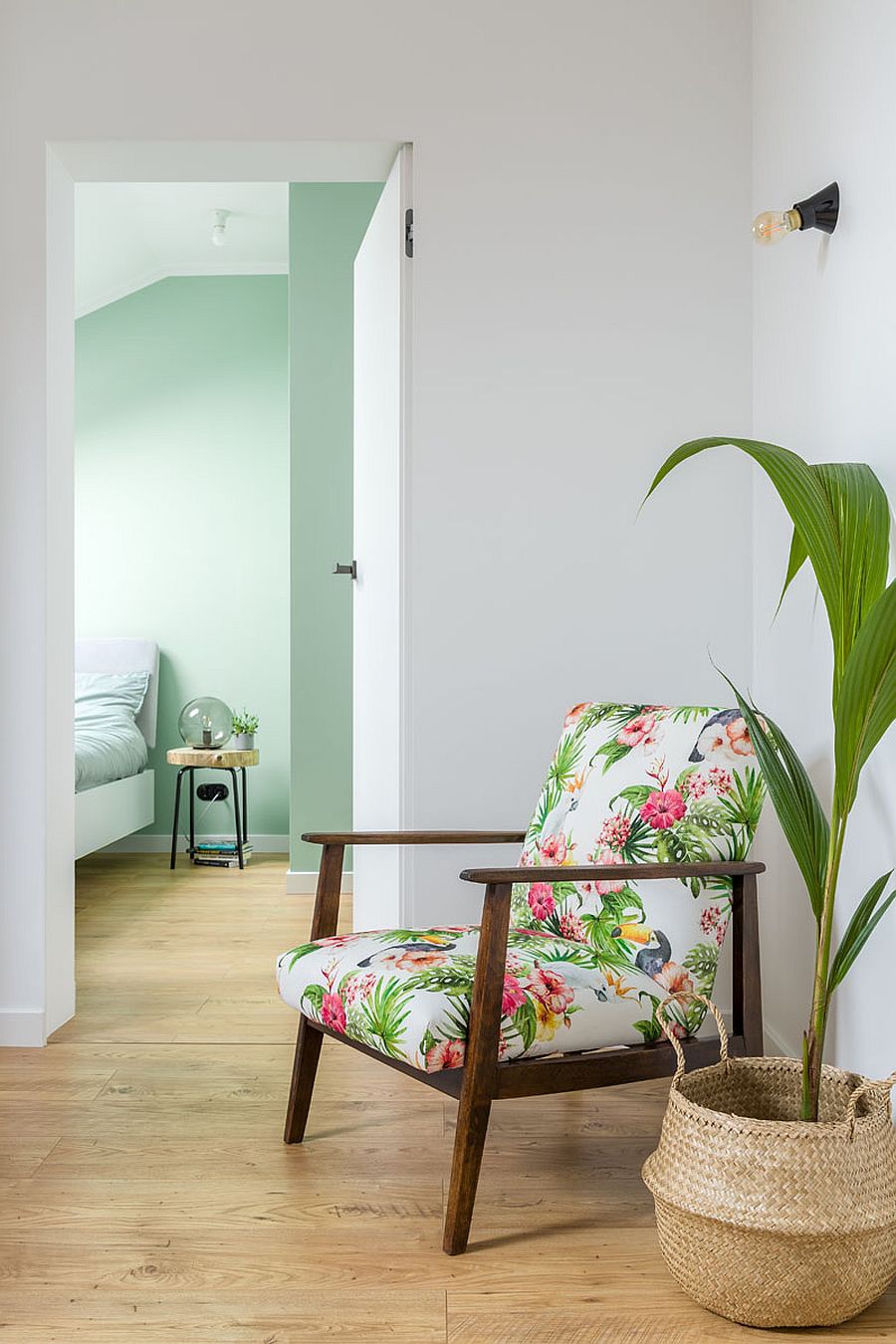 You're reading Space-Savvy Tiny Apartment in Poland with Mezzanine Level in Black and White, originally posted on Decoist. If you enjoyed this post, be sure to follow Decoist on Twitter, Facebook and Pinterest.