There are homes we admire for the transformation that they have undergone and then there are houses where it is the view that we admire! The Trewarren House in Pembrokeshire Coast National Park is one that falls in the latter category with a spectacular view of the estuary and the distant sea from its sweeping wooden deck. Designed John Pardey Architects to make the coast of the coastal landscape it sits in; this is a residence where the interior feels like an after-thought considering the amazing sights and sounds outside. Perched atop a steep cliffside, it is the first level of the house that holds the open living area, kitchen and dining while the second level contains the bedrooms and other private areas.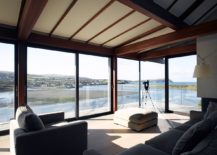 Design of a heavy wall on the lower level keeps out the wind and ensures that those inside stay warm and cozy during even the colder months. A lovely sailing roof and the large wooden deck extend the living area outside with ease even as a wood and white color scheme takes over on the inside. The bathrooms and bedrooms embrace a neutral color palette in gray and white as tiles and wooden beams usher in textural contrast. A series of glass walls opens up the interior further as a flood of natural light ensures there is no dull corner anywhere. [Photography: James Morris]
RELATED: Luxurious Swiss Villa Sizzles With Spectacular Views And A Plush Interior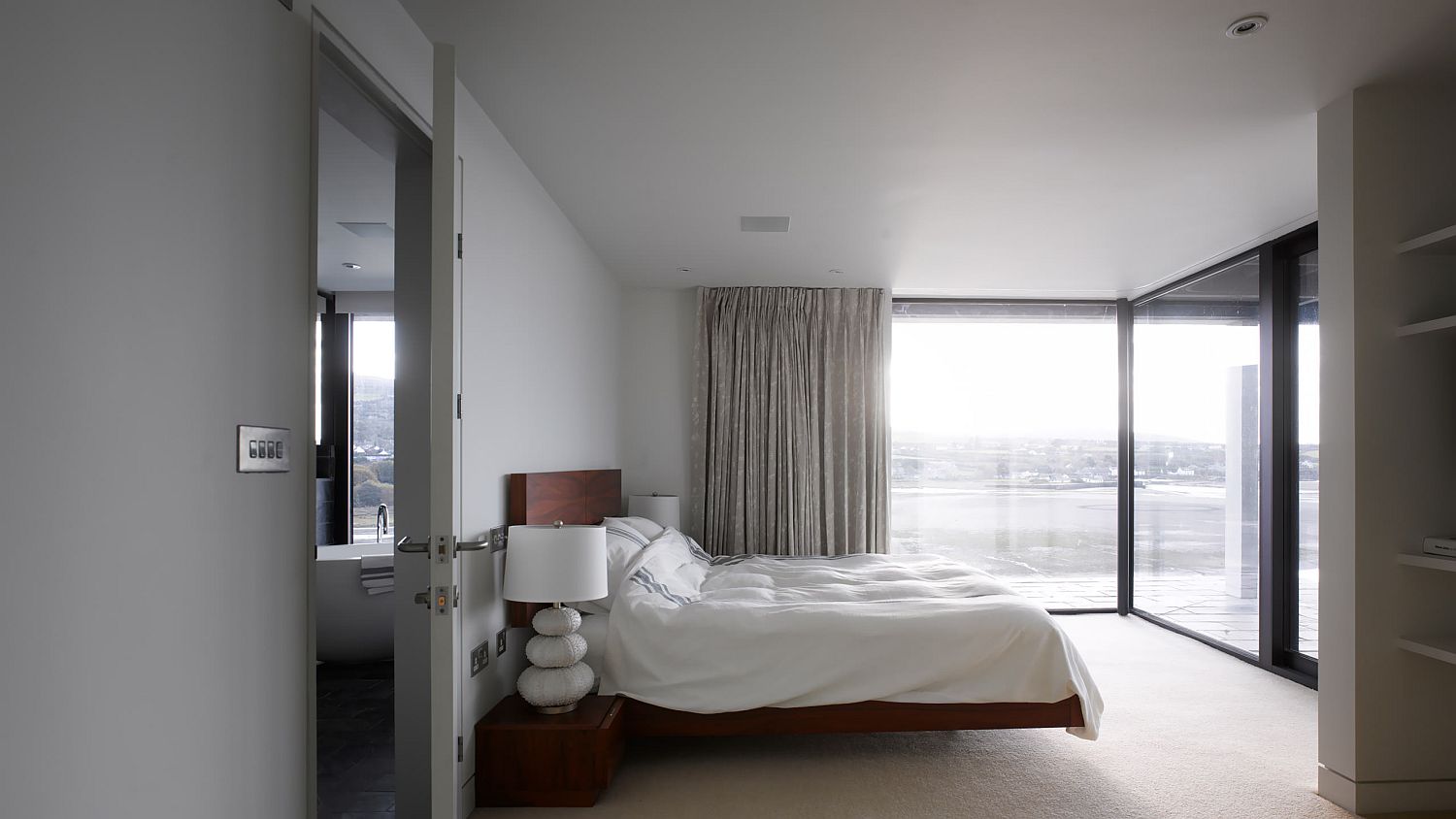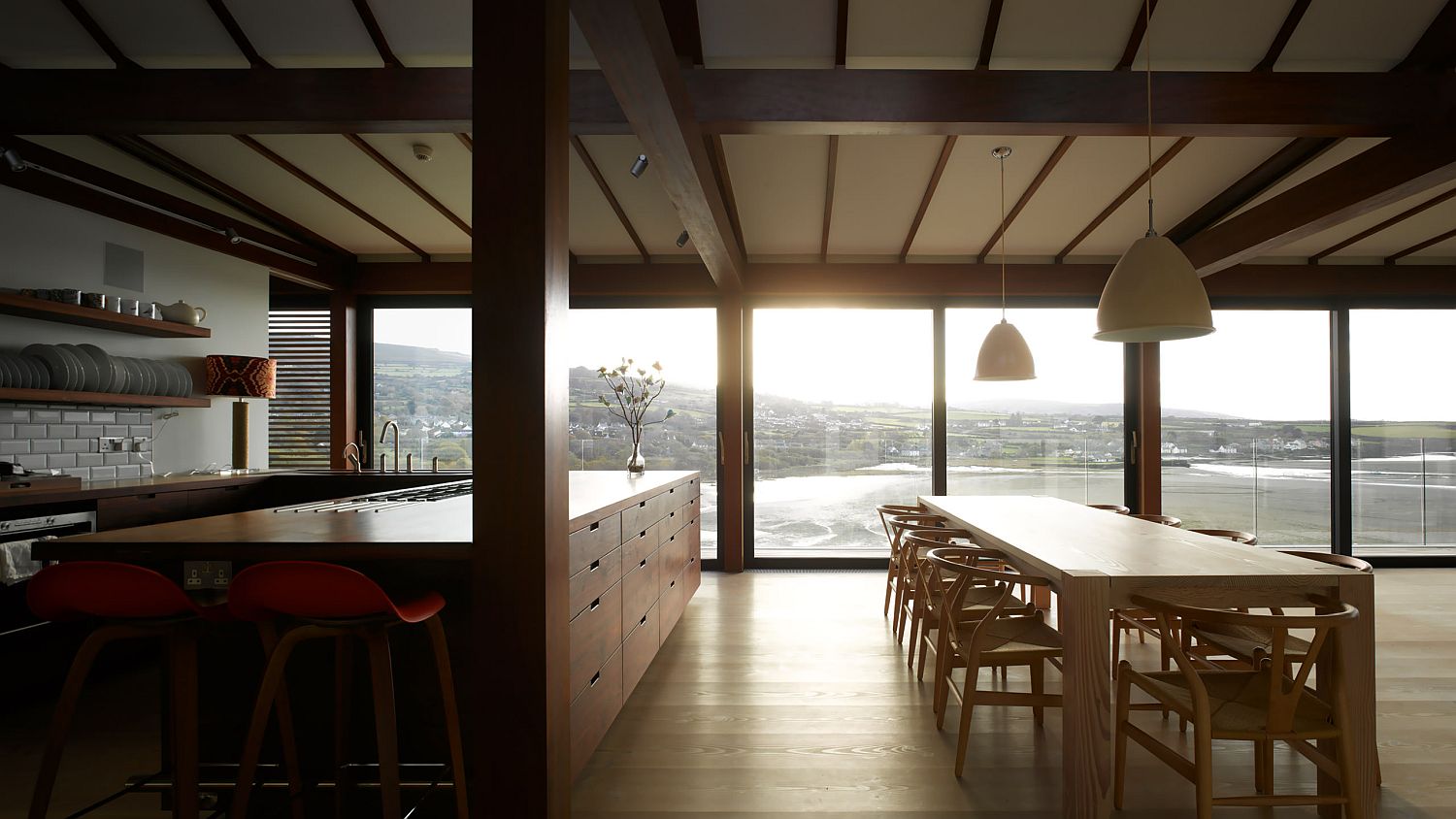 On the lower ground floor, the staircase opens up into a day room that connects directly with the garden. Uniting both levels is a slate chimneystack, providing a fireplac­e to the living space above and barbeque to the lower level terrace area.
RELATED: Spectacular Tahan Villa Amazes With A Dynamic Facade And Panoramic Sea Views
You're reading Spectacular House in Wales with Amazing Estuary and Sea Views Enthralls!, originally posted on Decoist. If you enjoyed this post, be sure to follow Decoist on Twitter, Facebook and Pinterest.