The Victorian neighborhood the Tin House is located in is one of the last places where you would expect to find a home like it. But that is precisely what you get with this bright orange, metallic residence that has been crafted to enhance privacy while adding a quirky twist to the lot. Since this particular area of London is crowded with homes, Henning Stummel Architects decided to craft a lovely courtyard surrounded by pavilions that contain the house itself. Each orange structure acts as a standalone building while seamlessly integrating with the one next to it.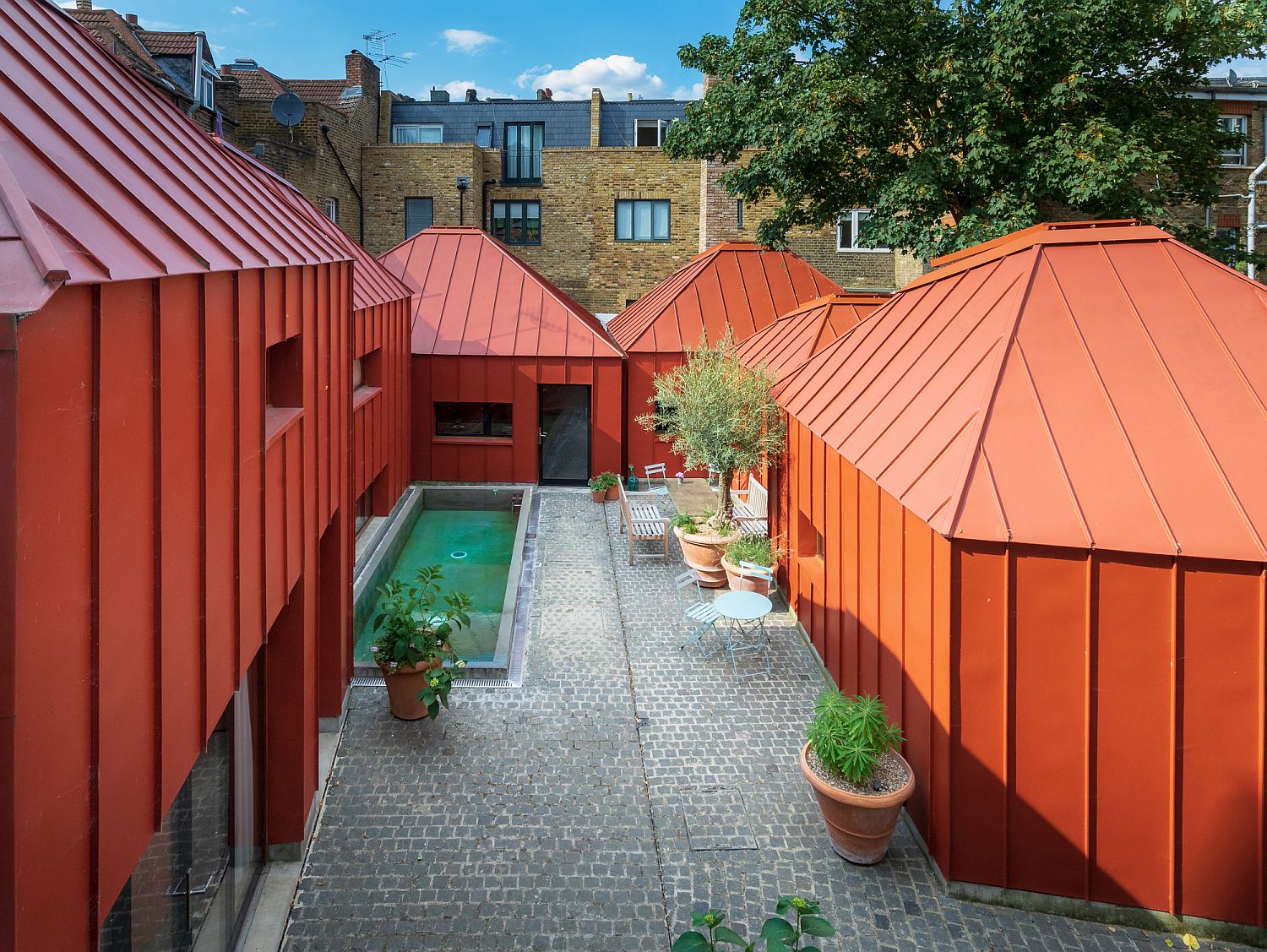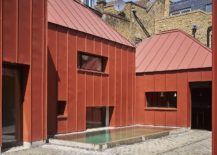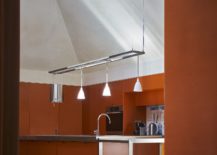 The placement of the buildings also improves acoustic and aesthetic appeal of the house and the courtyard with calm pool at its heart offers a great refuge from all the urban rush of London. With a standing seam metal cladding, you not only have a unique home, but one that is easy-to-maintain and trendy. On the inside, this uniqueness is taken to a whole different level with pyramidal plastered ceilings and skylights that usher in ample natural light and cool air on hot days. It is a masterpiece that promotes healthy, planet-friendly lifestyle!
RELATED: French-inspired House in South London Charms With Its Ashen Theme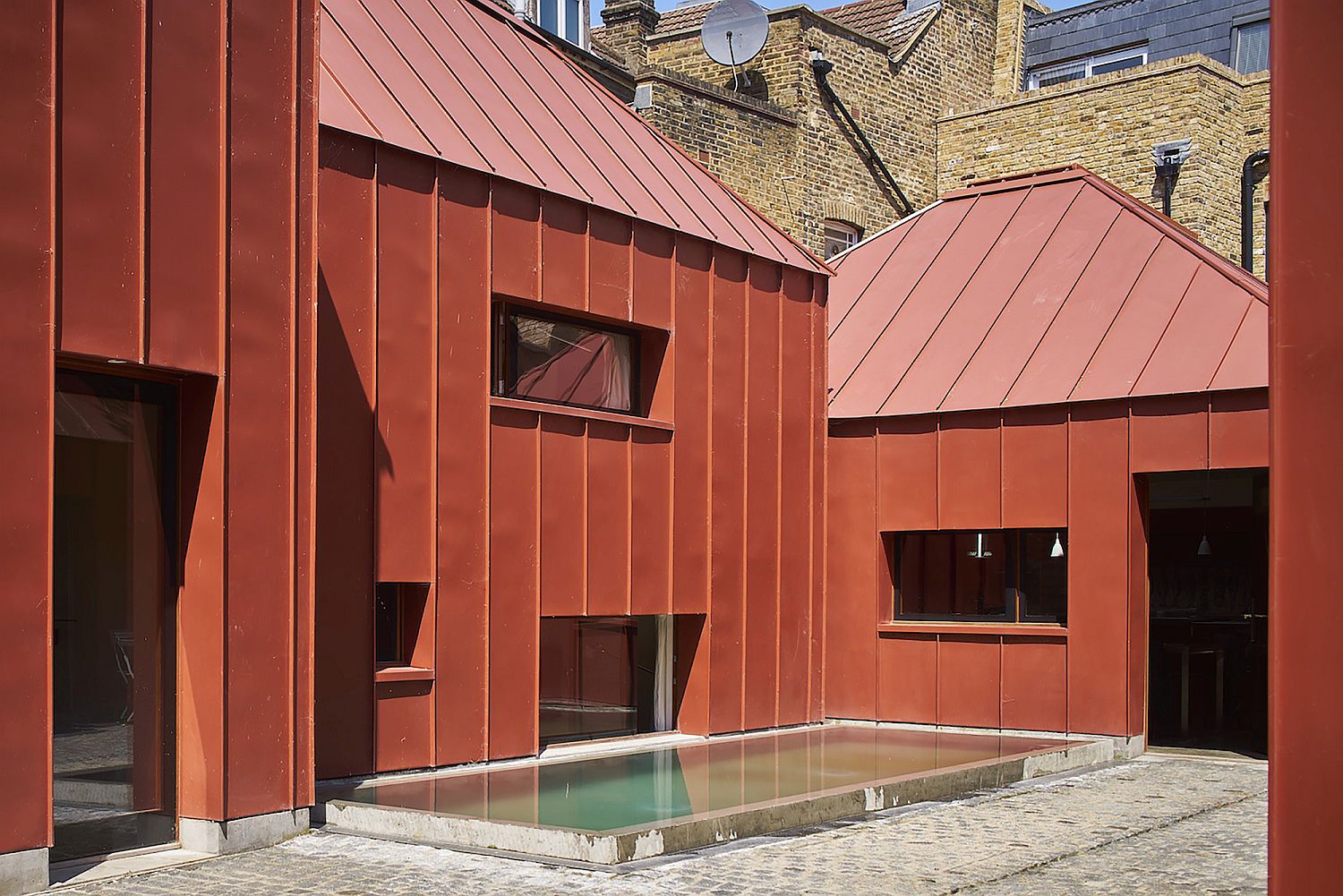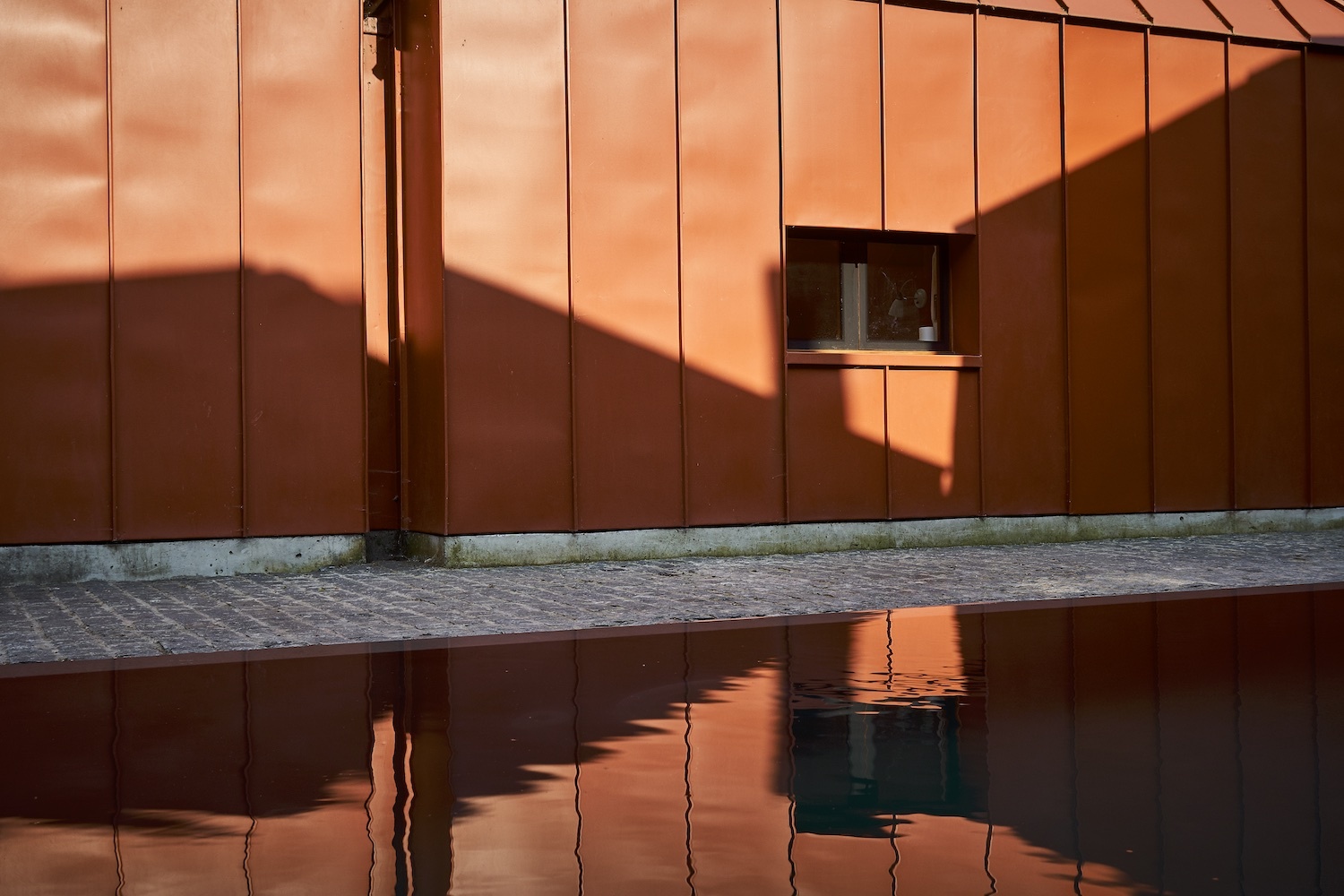 With living room in one block, kitchen and dining in the next, bedrooms and guest spaces spread out in other buildings, this Tin House manages to surprise you at every turn. Eclectic and modern, this is a London house that moves away from the mundane. [Photography: Gavriil Papadiotis – Tim Soar]
RELATED: Exclusive Contemporary London Home Blends Urbane Style With Playful Charm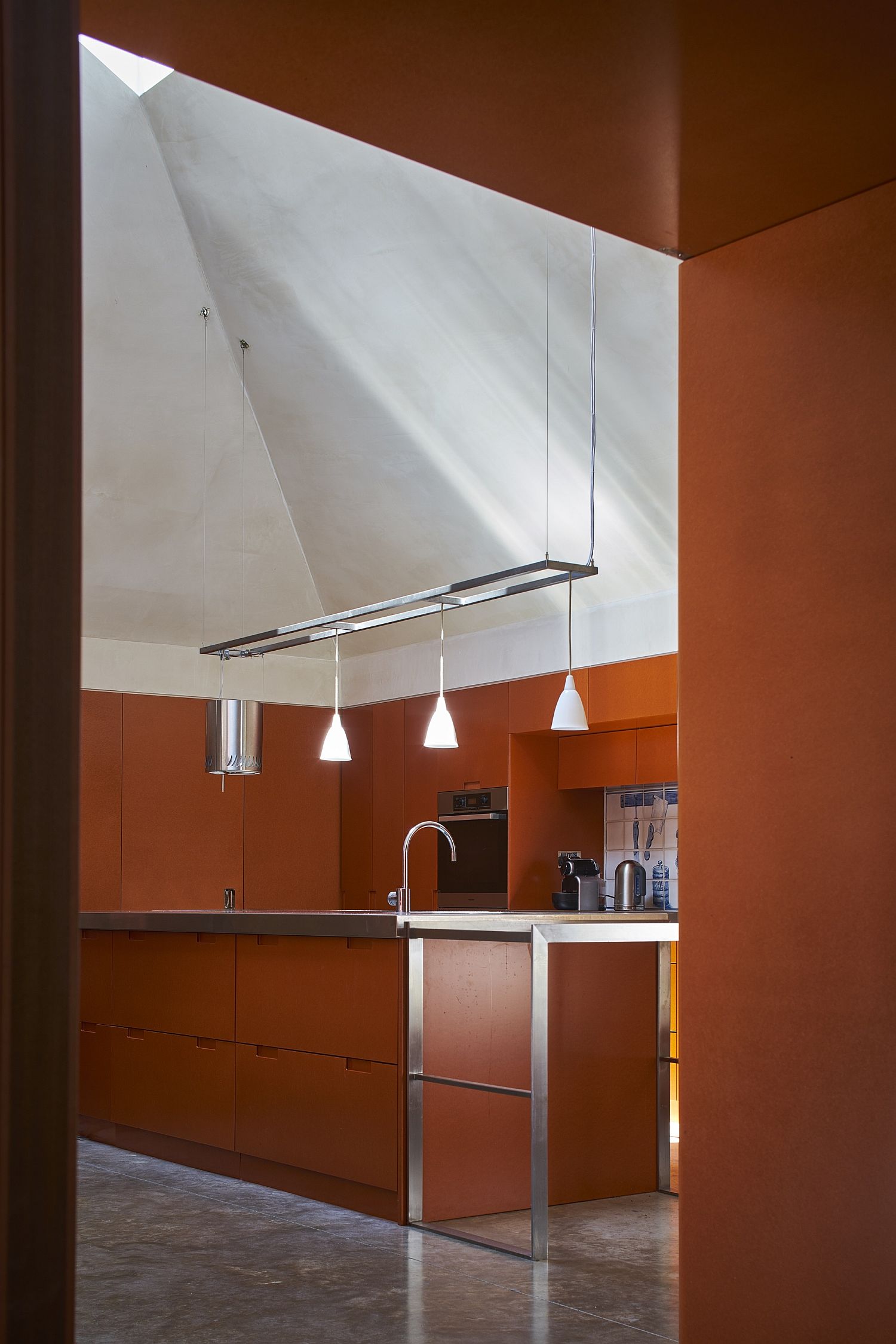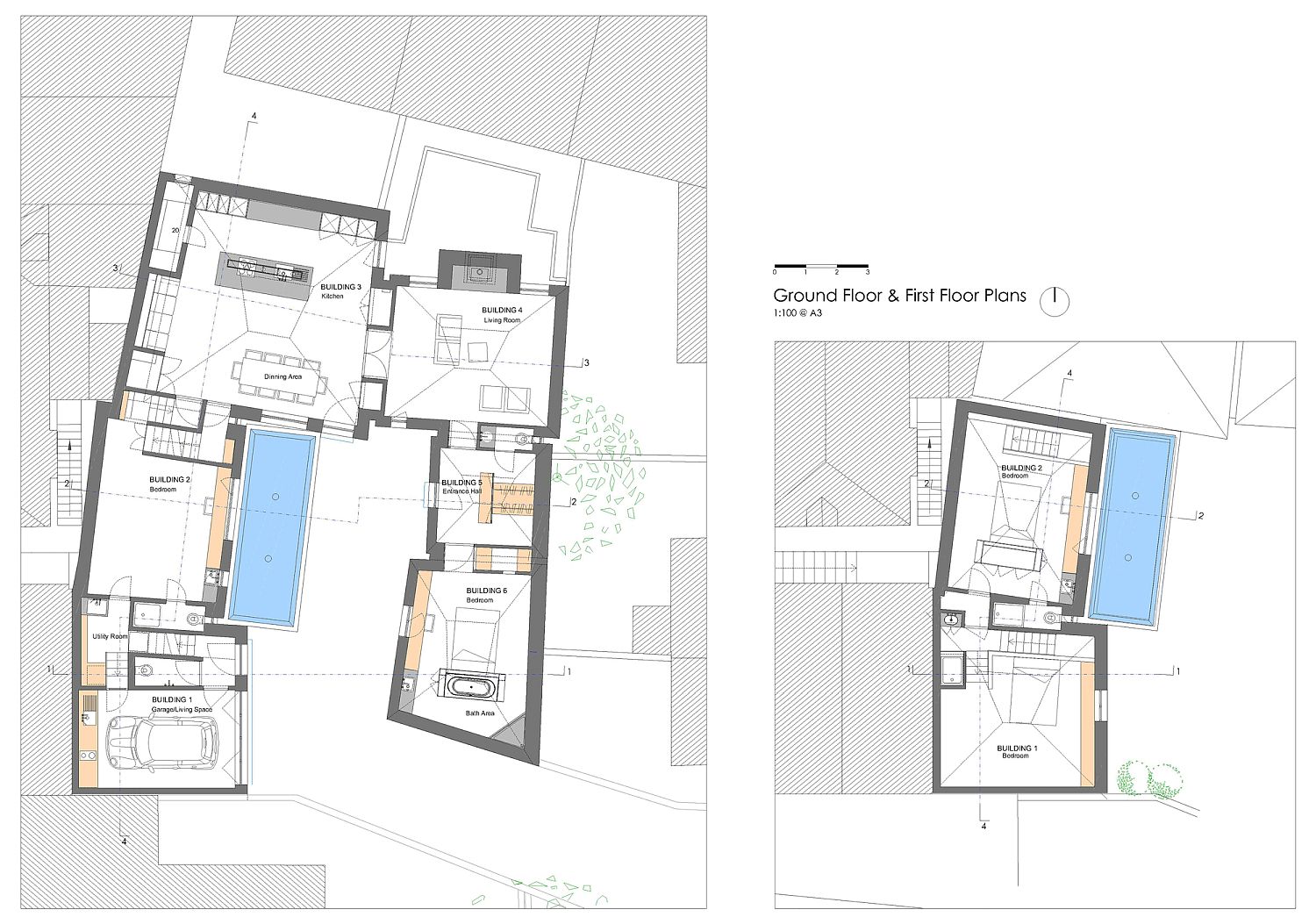 You're reading Tin House: Metallic Orange Masterpiece of a House in London!, originally posted on Decoist. If you enjoyed this post, be sure to follow Decoist on Twitter, Facebook and Pinterest.