In a tiny Italian village, a holiday home offers a sleek and contemporary twist on the traditional alpine vernacular.
As co-owners of the renowned Le Vigne di Zamò winery, third-generation winemaker Silvano Zamò and his wife Brigitte know that wine is best enjoyed with a view. So, when the couple found a hilltop location in the tiny northern Italian village of Camporosso with picture-perfect valley views, they turned to Italian architecture firm GEZA to design a holiday home that would embrace the vistas and accommodate their love for entertaining.
But the site's panoramic views also came with complex terrain. The elevated location was challengingly steep, and the architects needed to carefully navigate a sharp rock-studded slope to create a well-anchored home that would feel like a fluid extension of the landscape, rather than an unsympathetic addition dropped onto the site.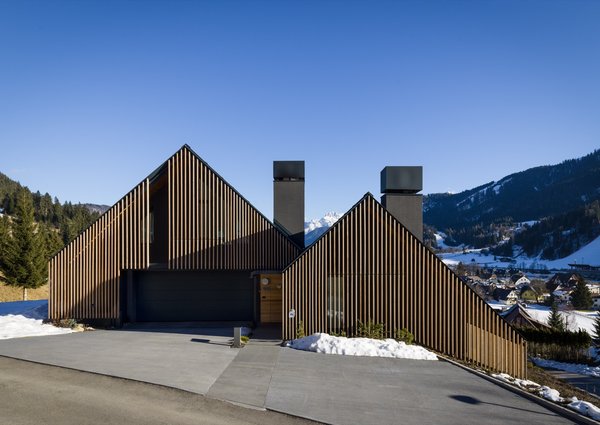 The solution was to construct a stable concrete envelope split into two interconnected gabled volumes that step down the existing slope and frame views through east-facing glazed gable ends.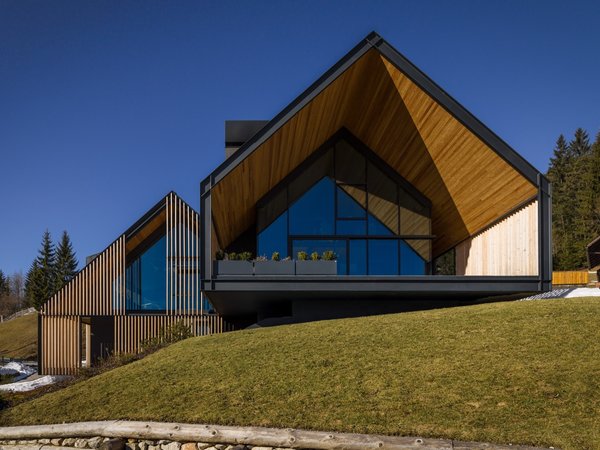 See the full story on Dwell.com: An Alpine Home in Northern Italy Shows Off Picture-Perfect Valley Views
Related stories:
Before & After: A Modest Midcentury in Miami Expands Around a Lush Courtyard
This Renovated Victorian in Melbourne Literally Says "Hello" to Passersby
A Historic Saloon Gains New Life as an Airy Courtyard Home in San Francisco