When it comes to makeovers for aging, classic homes, it is always the rear extension that comes to your rescue and does so without altering the street façade one bit. This is an important aspect of overall design in localities where conservation rules demand that the street façade be left unaltered. This is just what you get with the box-styled rear wooden extension of this old brick house in Sydney. The Bronte House revamped and extended into the yard by Archer Office turns to a smart upper level extension that feels like a cozy wooden enclosure. Below it lies the living area, kitchen and dining on the lower level.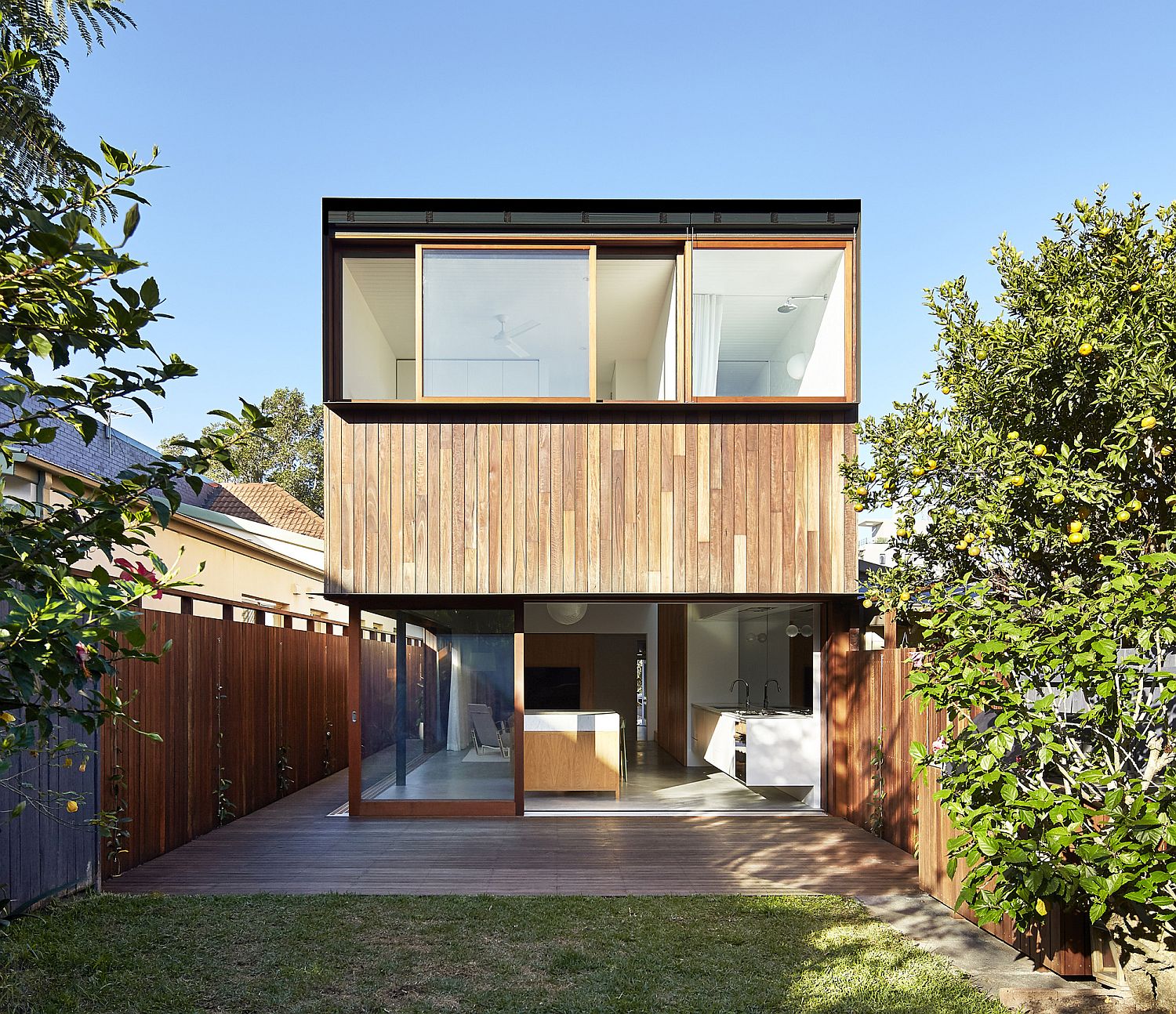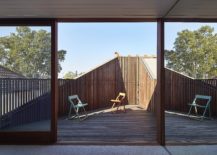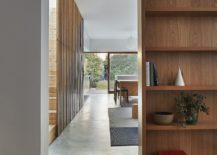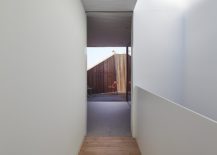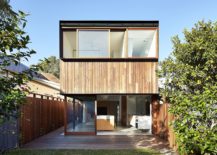 The idea behind the extension is not too different from the many other new-age projects that attempt to revitalize aging residences. The older section of the house has been given a general facelift on the inside with the newer part providing the spacious social zones and a kitchen that acts as a transition area between the outdoors and the interior. Sliding glass doors add to this cool interface between the two worlds even as brick wall sections remind the homeowners of the house's rich past.
RELATED: Relaxing and Private: Glazed Rear Extension Breathes Life into this British Home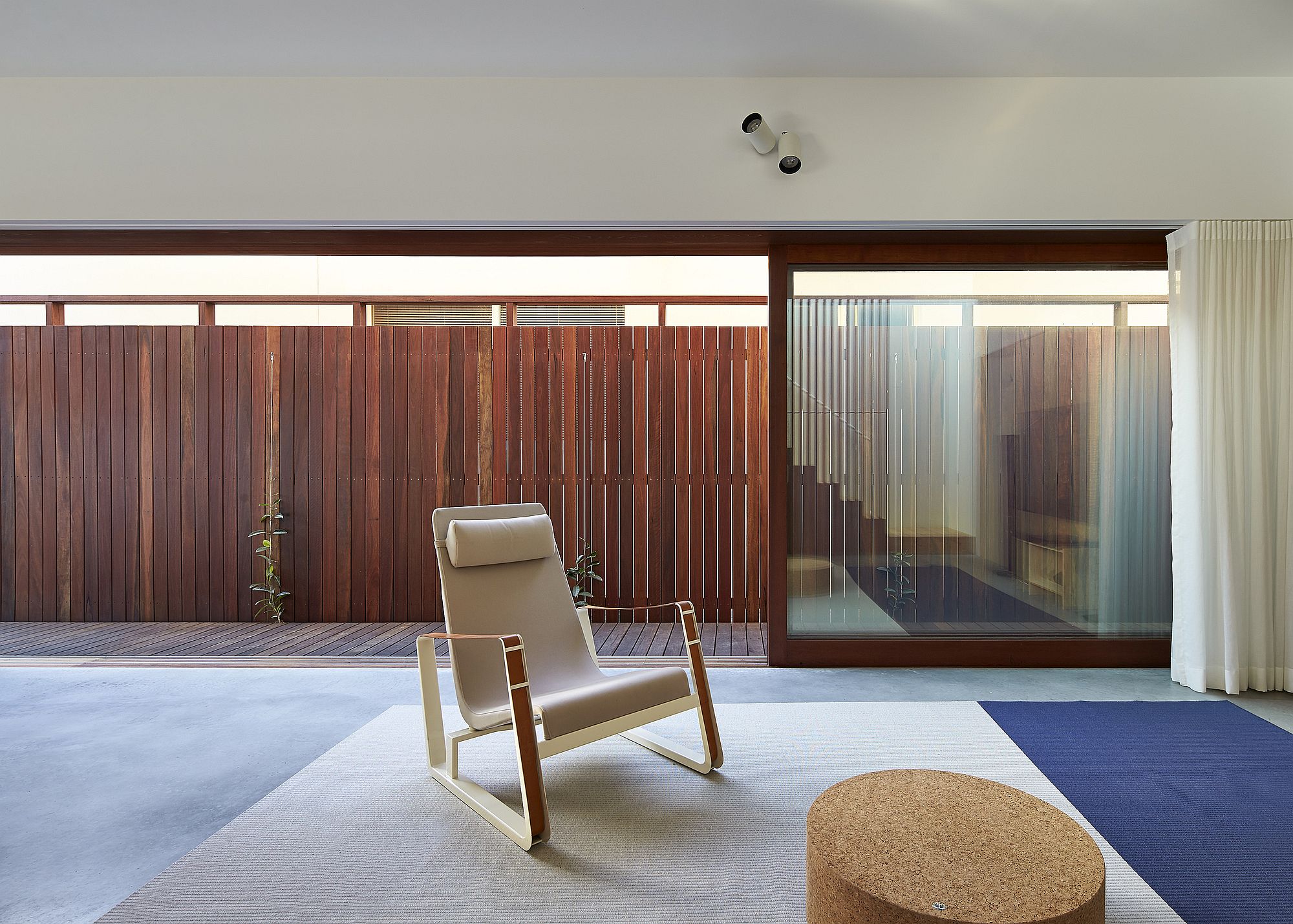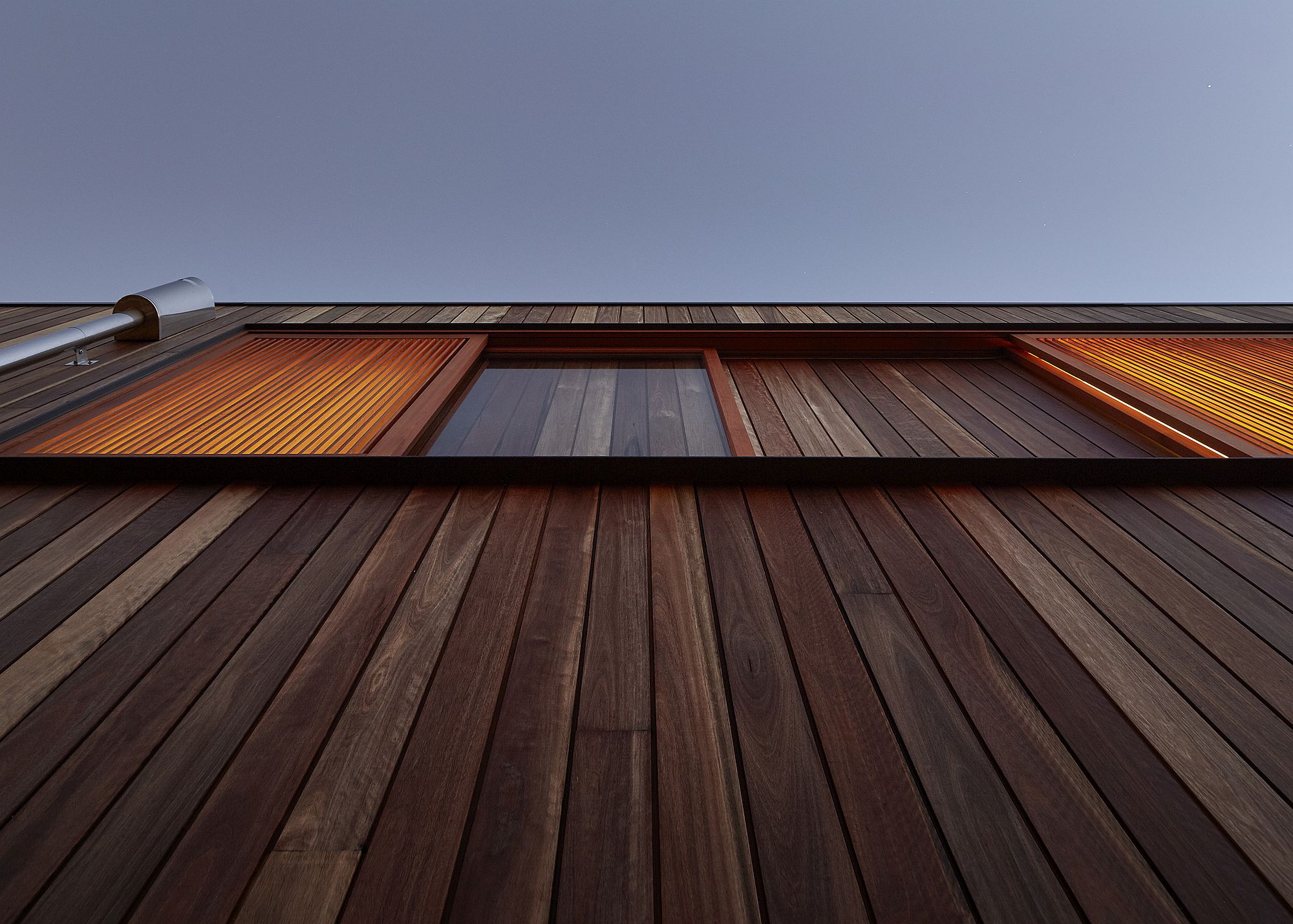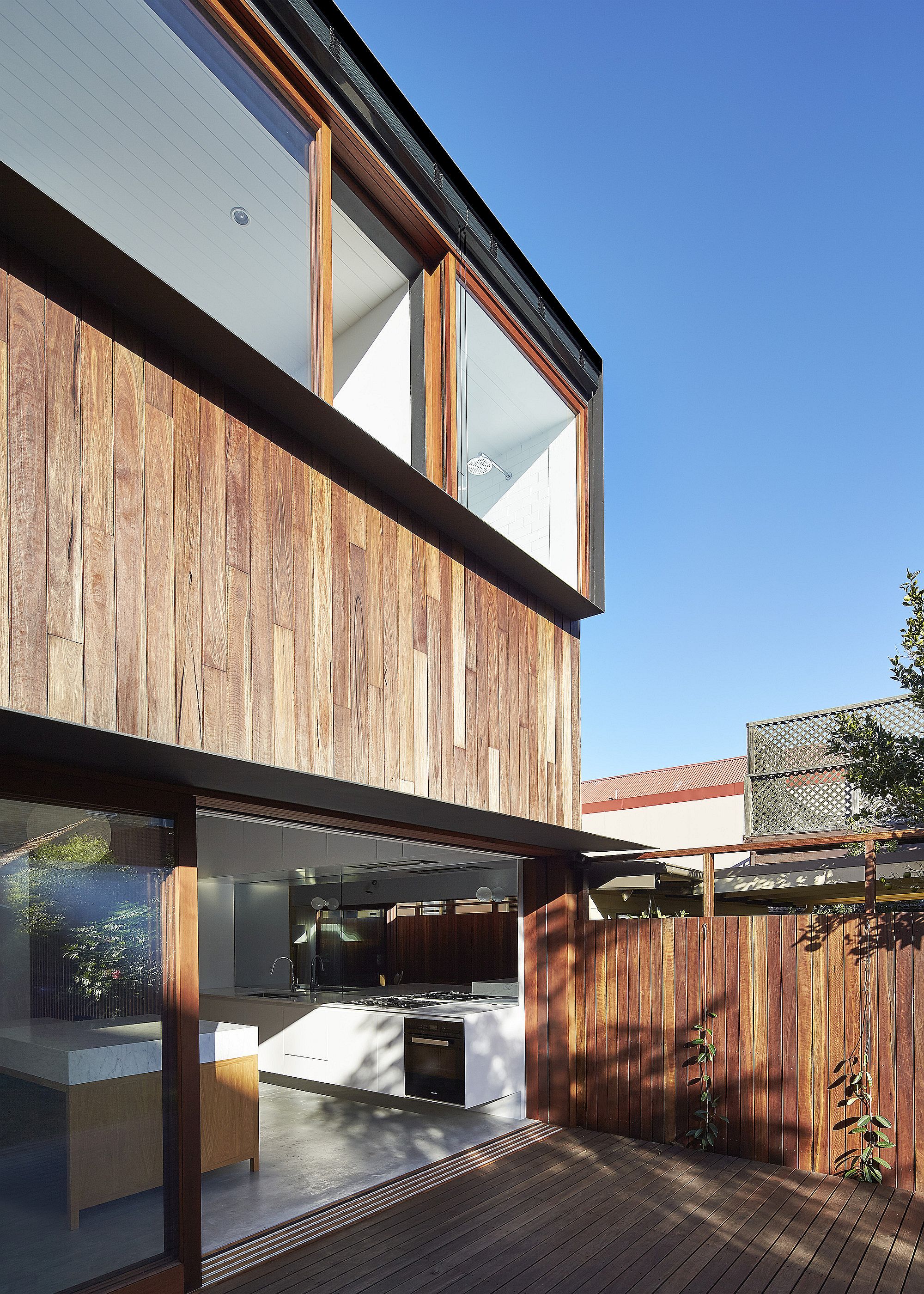 Wood takes over on the upper level as well and a staircase with skylight connects the two levels even while illuminating the lower level with ease. The protected balcony next to the bathroom adds a final touch of modernity with its geometric style as the carved fence makes it a special, private zone that the family can enjoy. [Photography: Peter Bennetts]
RELATED: This Revived Victorian Cottage with a Rear Addition is Full of Light and Modernity!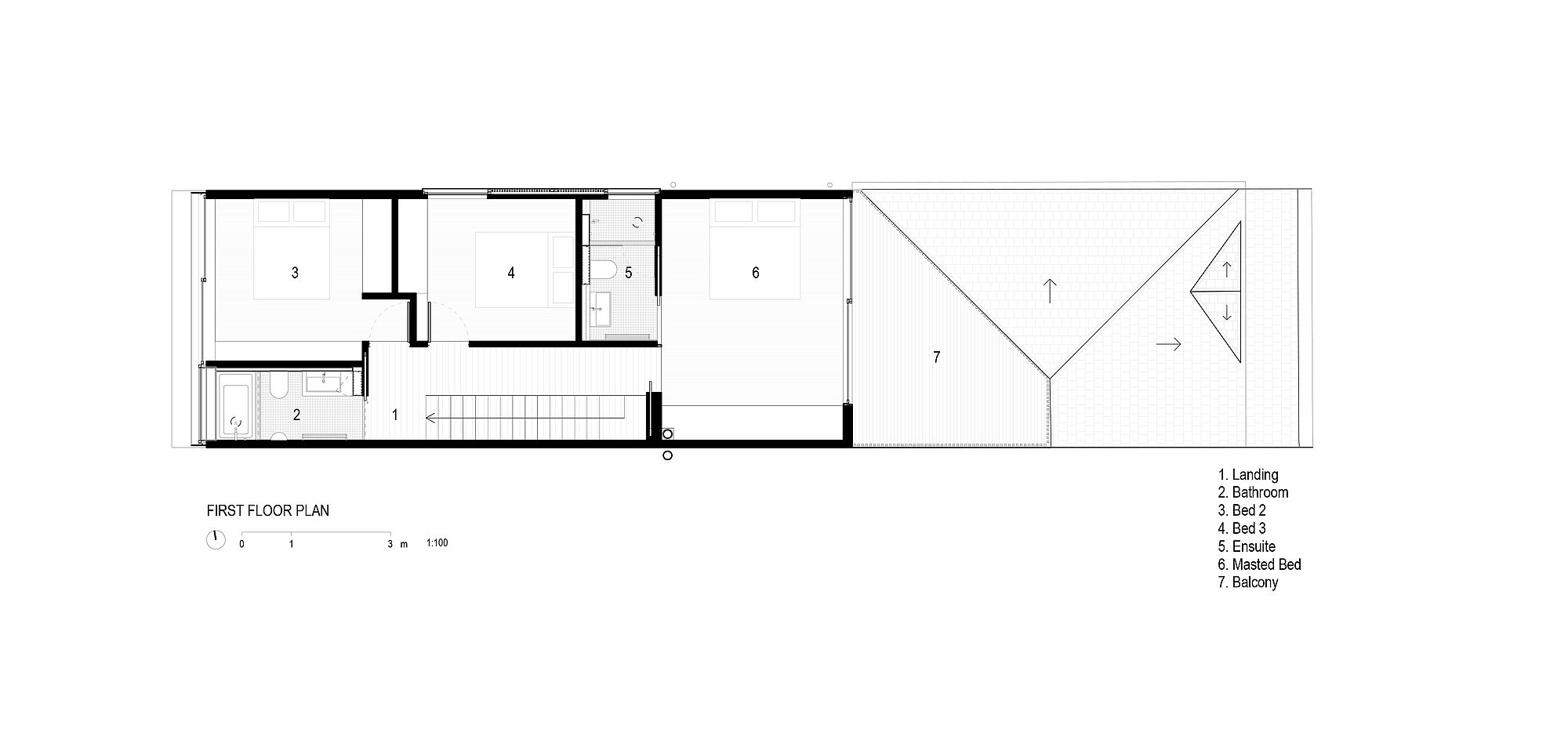 You're reading Box-Like Rear Extension in Wood Adds Functional Modernity to this Brick House, originally posted on Decoist. If you enjoyed this post, be sure to follow Decoist on Twitter, Facebook and Pinterest.