The Camperdown Warehouse designed by Archer Office in Sydney, Australia is anything but your usual home with its polished modern finishes and a lovely rear yard. This revamped and rejuvenated contemporary house was an old car assembly factory built in the 1920's with some of the best top-end cars over the years rolling off of its production line. Changing times meant that the 90's saw this once busy industrial hub being turned into a residential unit. With time, its interior grew dark and dreary, requiring a bright and functional contemporary update. This is just what its latest avatar promises as raw concrete finishes are paired with sweeping space and plenty of natural light.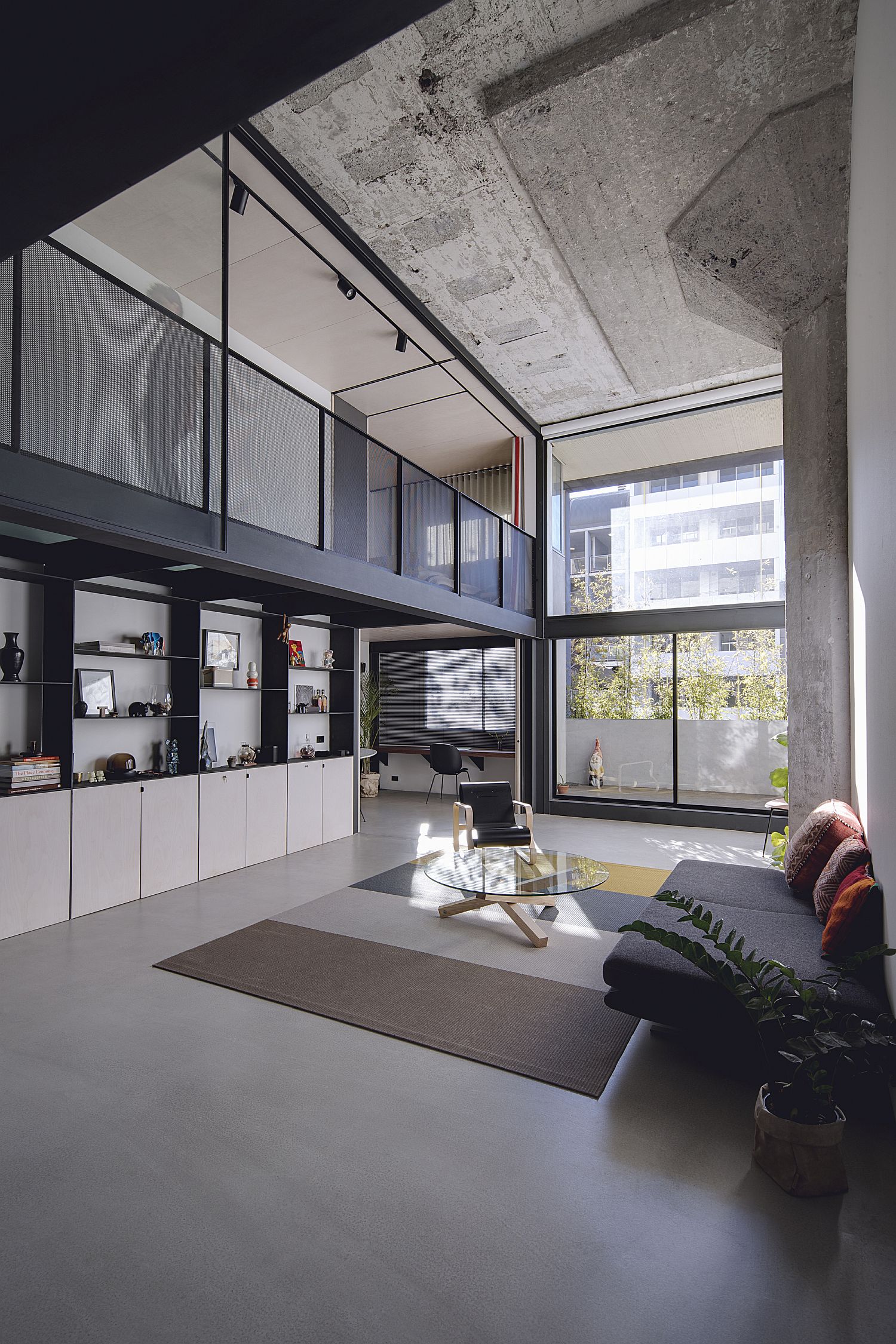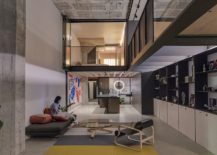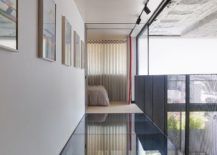 The home is now much more cheerful even as its double-height living area clad in concrete still reminds us of its past. A series of large glass windows on one side and a stylish glass walkway above make sure that light finds its way into every corner of the new living area. Next to it is the kitchen and dining space that embrace this modern industrial vibe in an equally enthusiastic fashion. A series of open shelves in the living area along with closed cabinets make things even more organized and polished.
RELATED: Stunning Mountain Views And A Wood-Clad Interior Shape Modern Swiss Home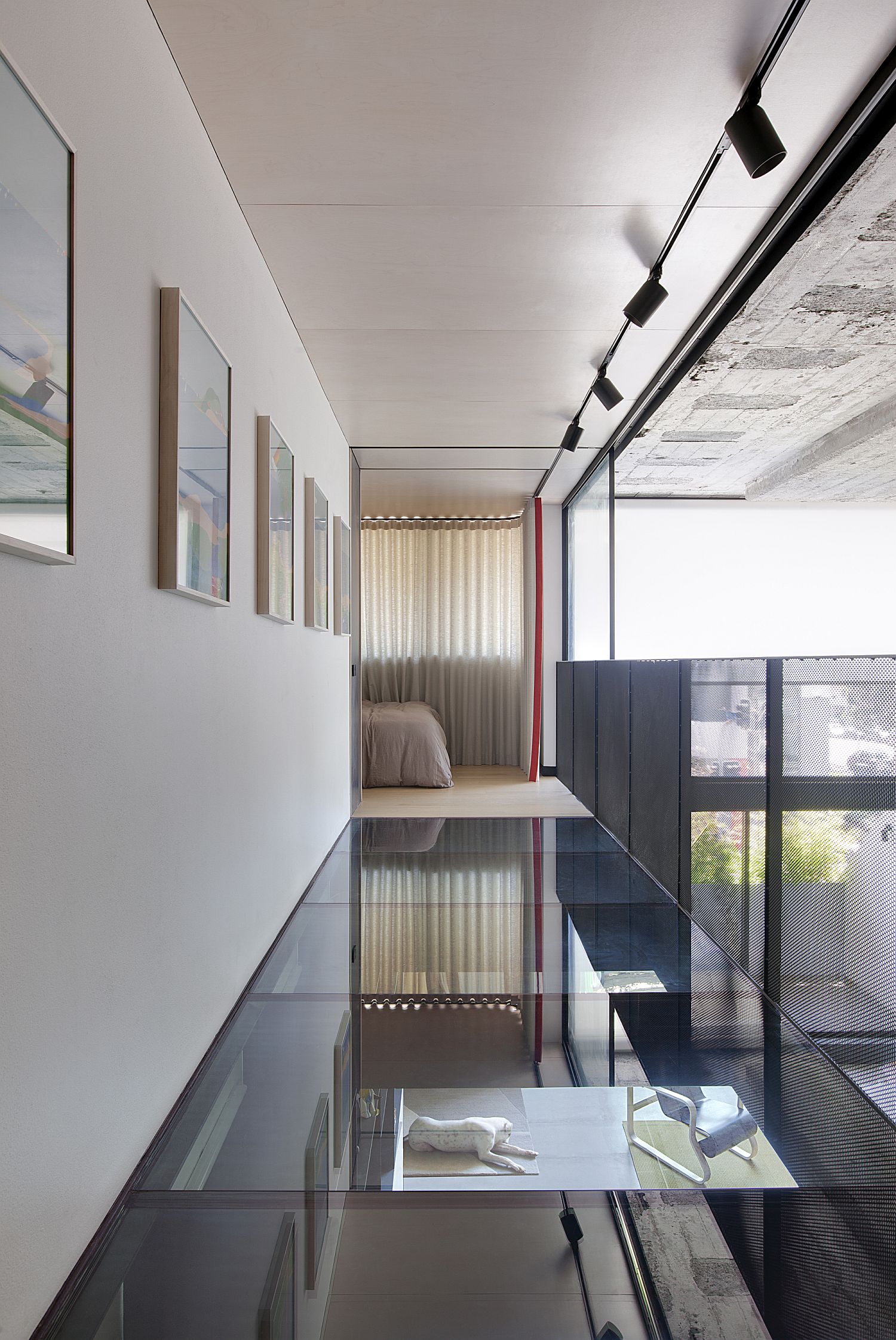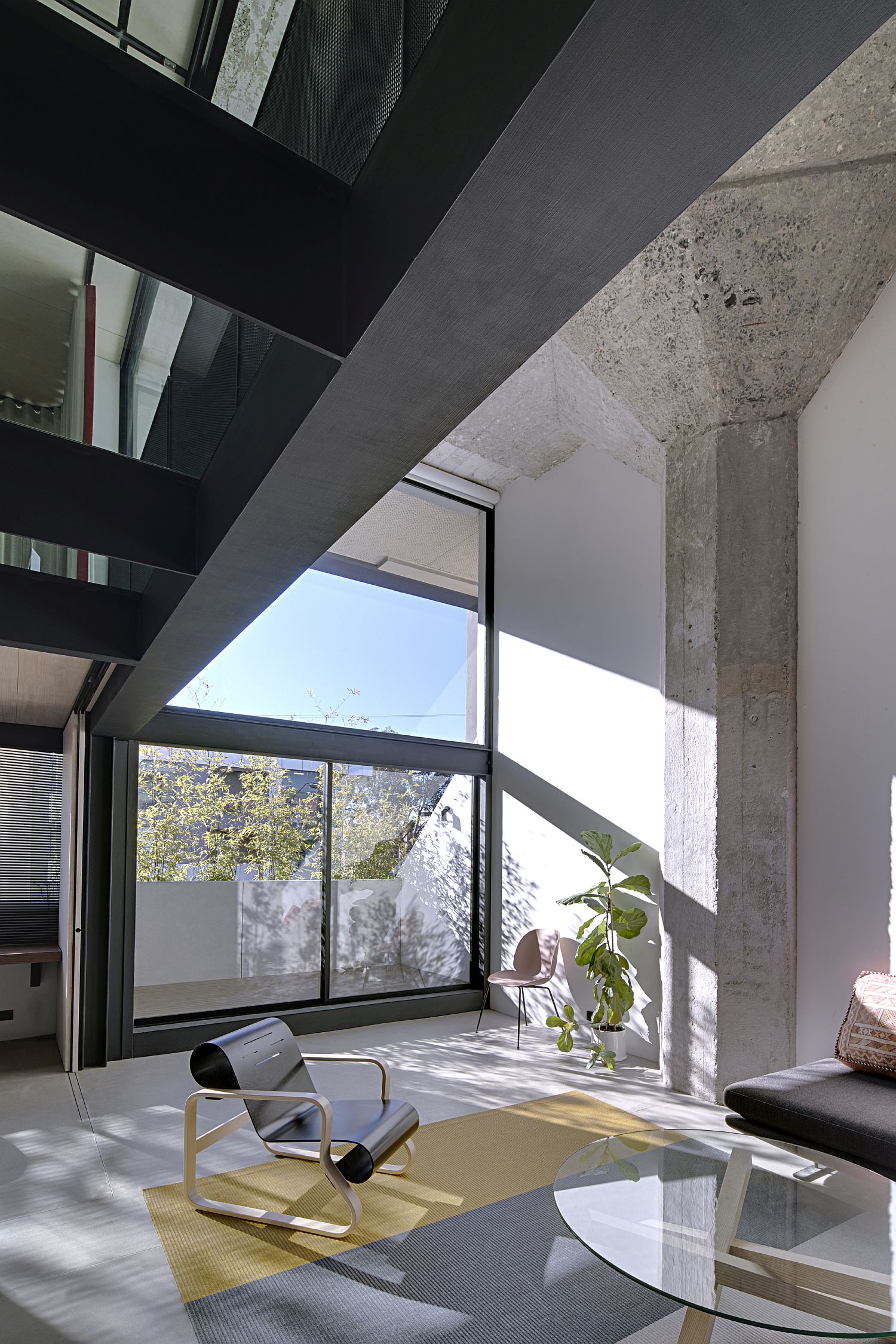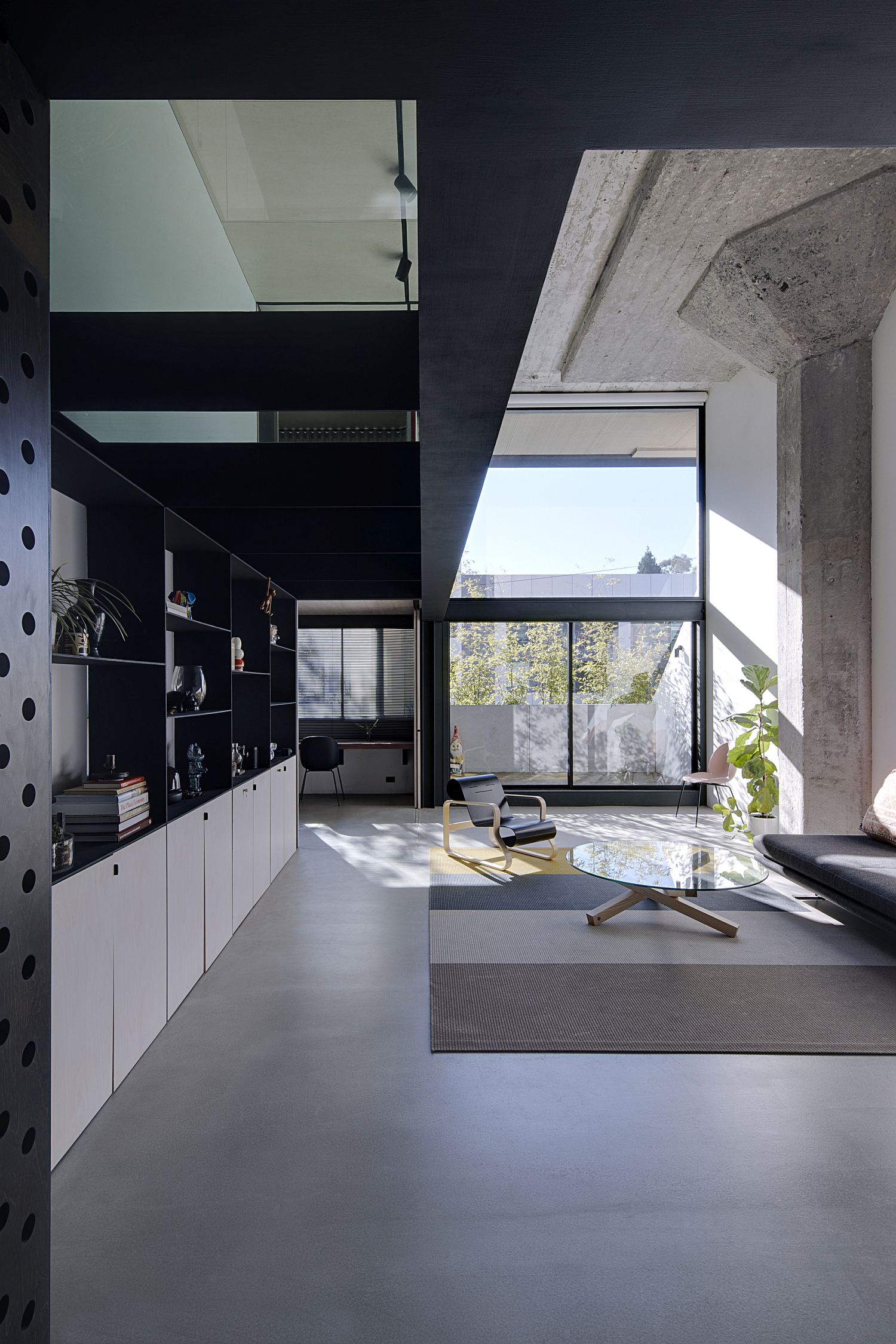 The concrete shell of the house has been largely retained while the interior has been given a contemporary sheen. Track lighting, modern home fixtures and clever partitions complete a delightful residence where the old and the new find space next to one another with ease. [Photography: Kasia Werstak]
RELATED: Old Garage with Heritage Façade Finds New Life as a Fabulous Family Home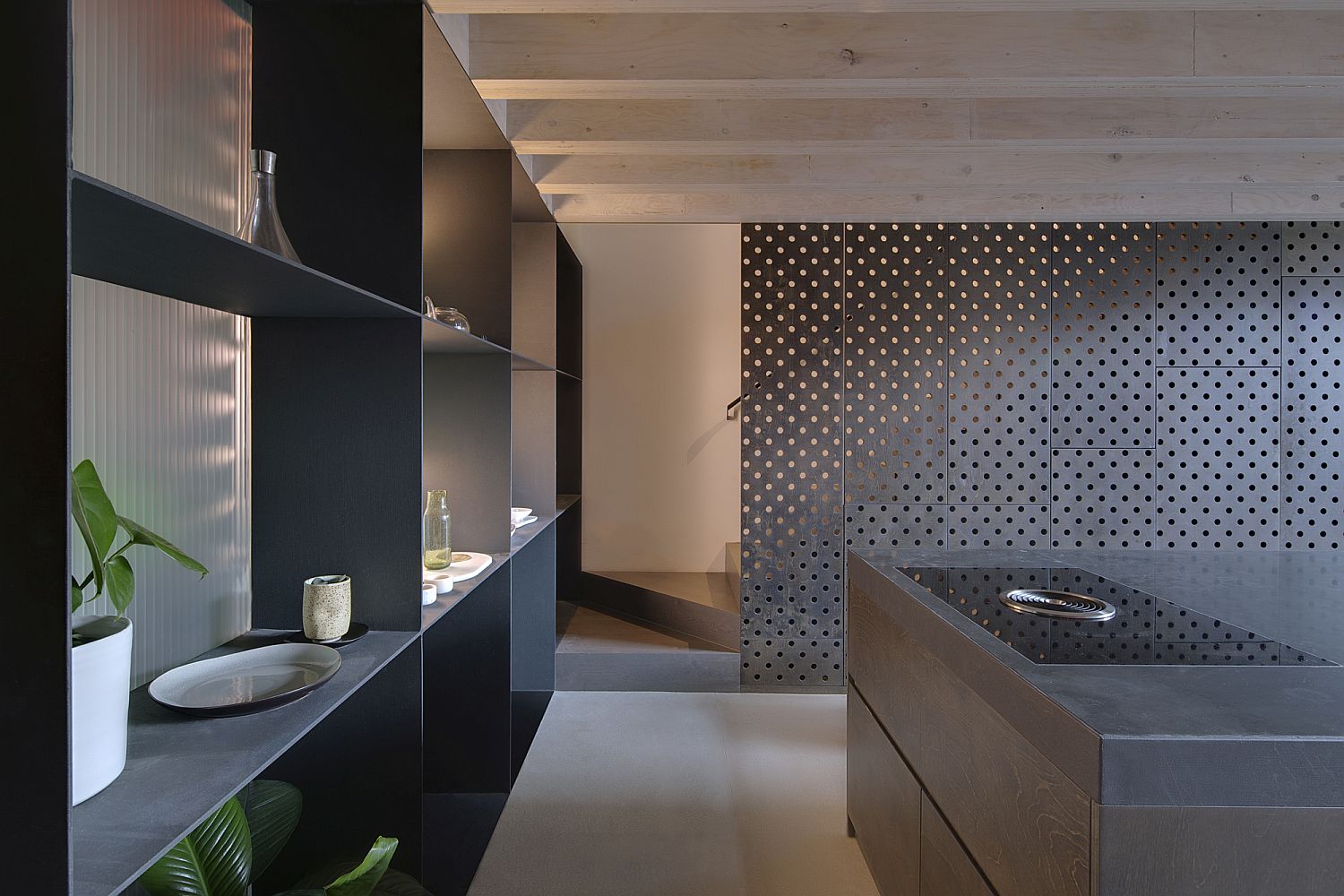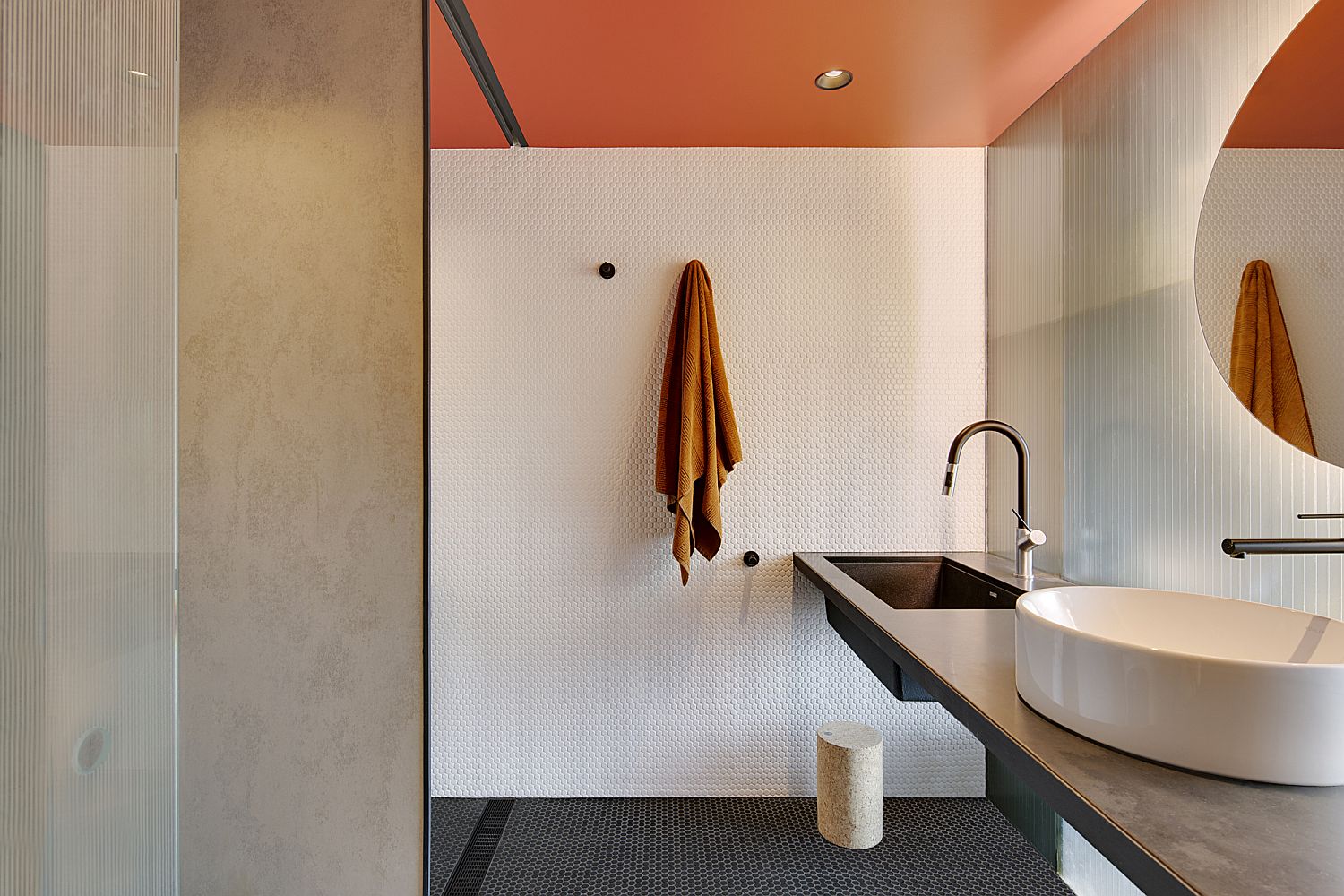 You're reading Century Old Car Assembly Factory Finds New Life as a Stunning Modern Home, originally posted on Decoist. If you enjoyed this post, be sure to follow Decoist on Twitter, Facebook and Pinterest.