Beautiful and open to the world outside using large sliding glass doors and a series of glass windows, the Tree House in Palo Alto is a contemporary home that create a relaxing and rejuvenating living environment. Designed by Aidlin Darling Design, the house was created to ensure that the focus remains firmly on the lovely outdoors. Smart zinc panel on the outside shapes the exterior of the house and give sit a dark and dashing façade while lighter, neutral tones take over on the inside. It is the ground floor that house the open plan living area, dining room and kitchen while the upper floor holds the bedrooms, master bedroom and bathrooms.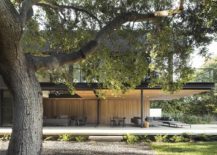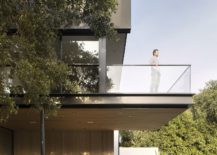 The backyard of the house is filled with giant coastal live oaks and large redwood trees and the design of the house was planned to ensure that there was no damage done to them. This gives the house a unique layout and smart passive cooling techniques ensure that the homeowners are not dependent on artificial cooling devices. Each rooms flows effortless from one to the next and modern décor and smart lighting put the final touches on a residence that is inviting and natural in its appeal. [Photography: Adam Rouse]
RELATED: Classic Eichler Home in Palo Alto Remolded into a Chic Single-Family Residence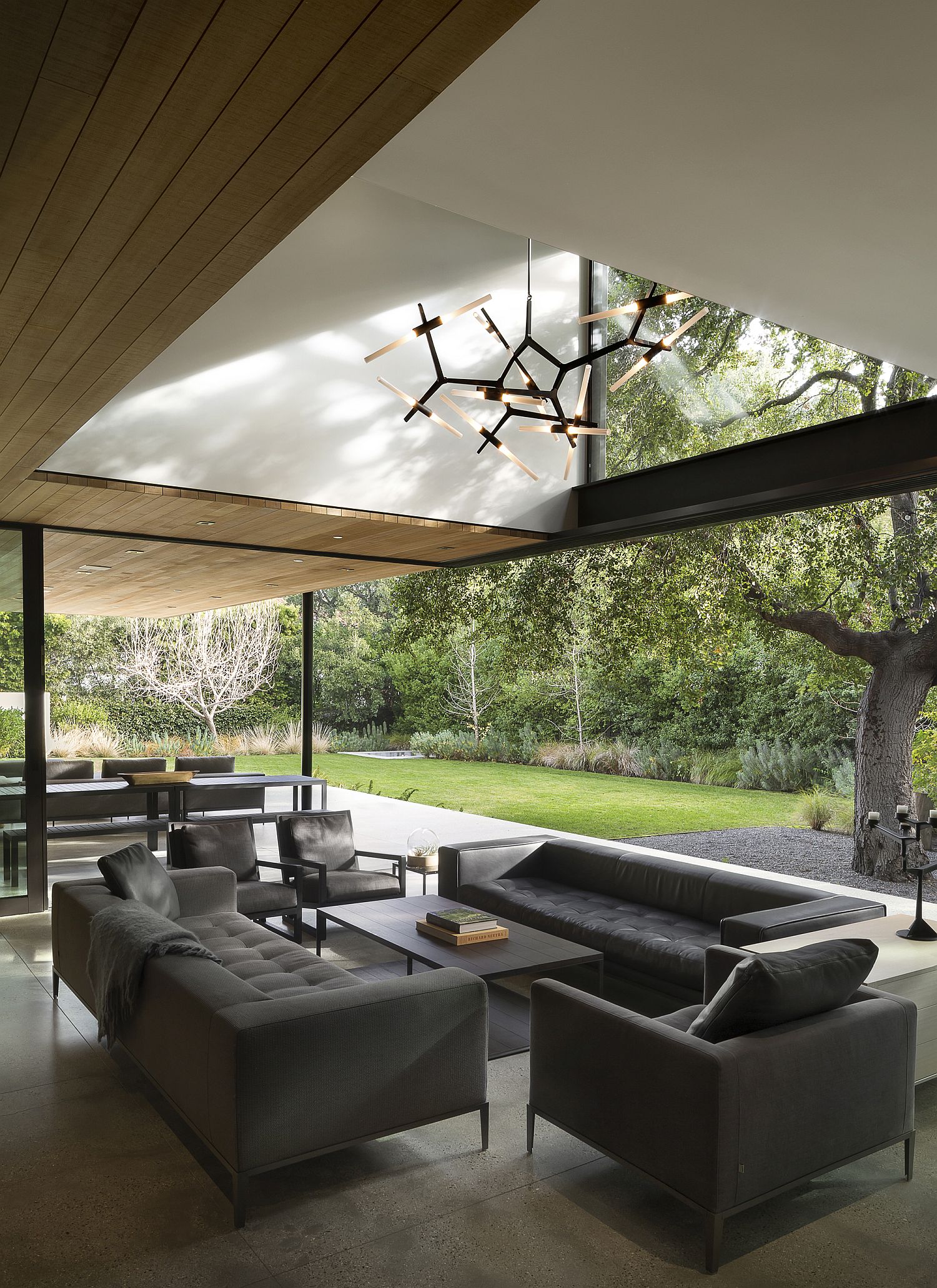 Concrete floors, wood ceilings, and reflection from glass participate in a virtual fusion between the home's interior and its landscape. A zinc metal canopy mediates the home's relationship to its surroundings and serves to edit unwanted views of neighboring properties and affords mutual privacy.
RELATED: Gorgeous Garden House in Melbourne Enchants with Green Goodness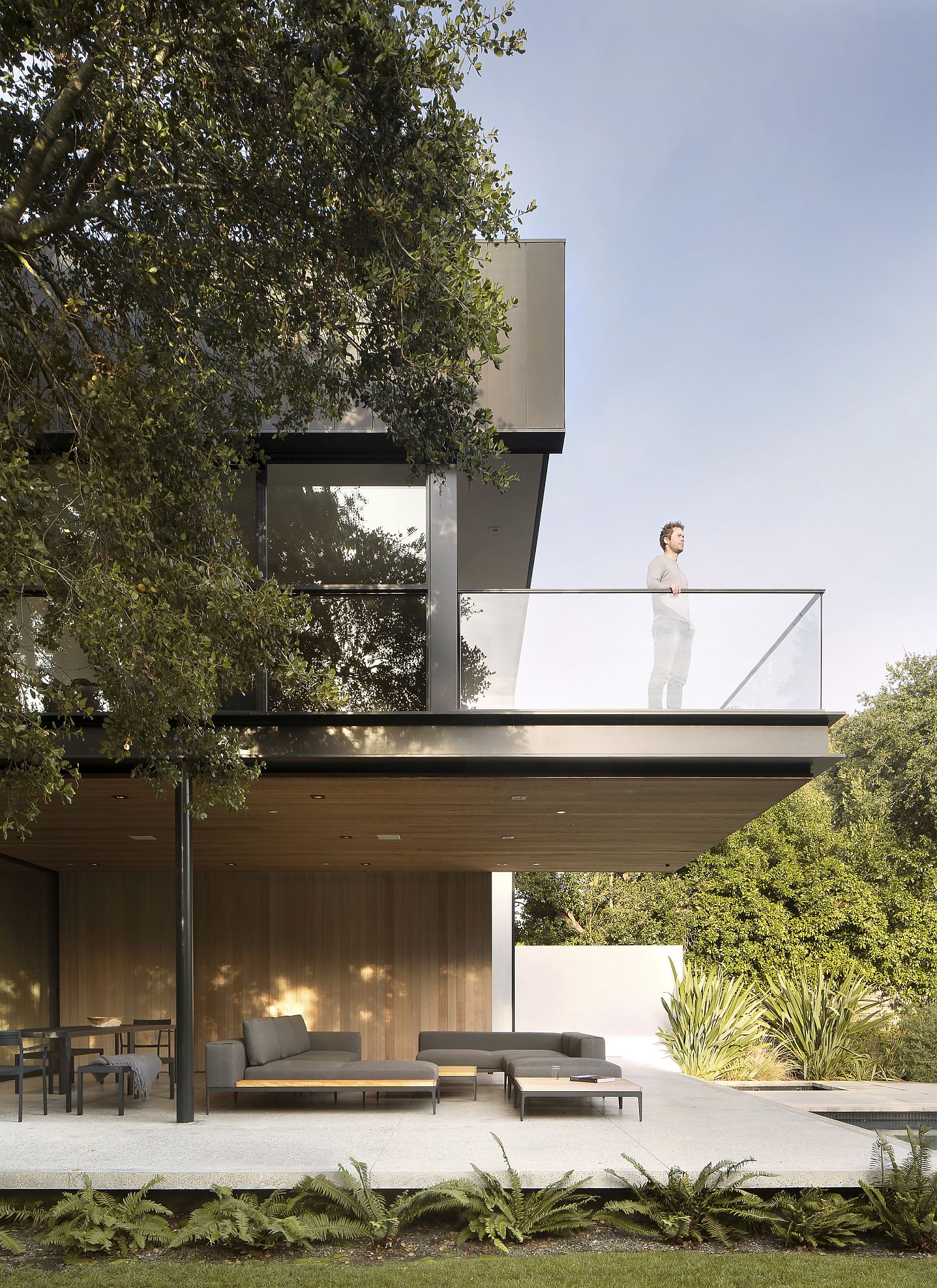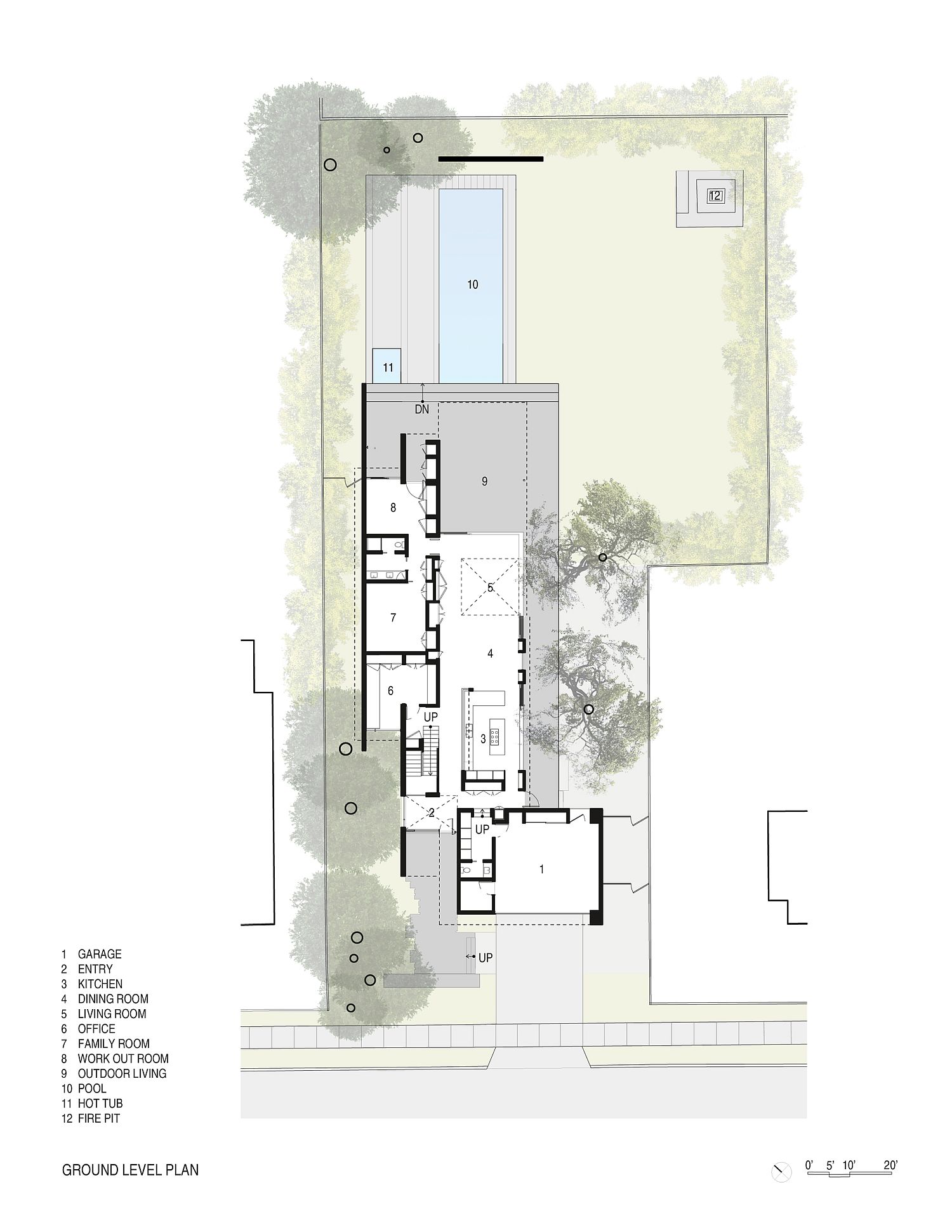 You're reading Tree House: Gorgeous Home Engulfed in Green and Zinc!, originally posted on Decoist. If you enjoyed this post, be sure to follow Decoist on Twitter, Facebook and Pinterest.