Hesselbrand reimagines a historic former horse stable with a timeless, period-sensitive renovation that blends classic Italian design with contemporary style at this dreamy Tuscan escape.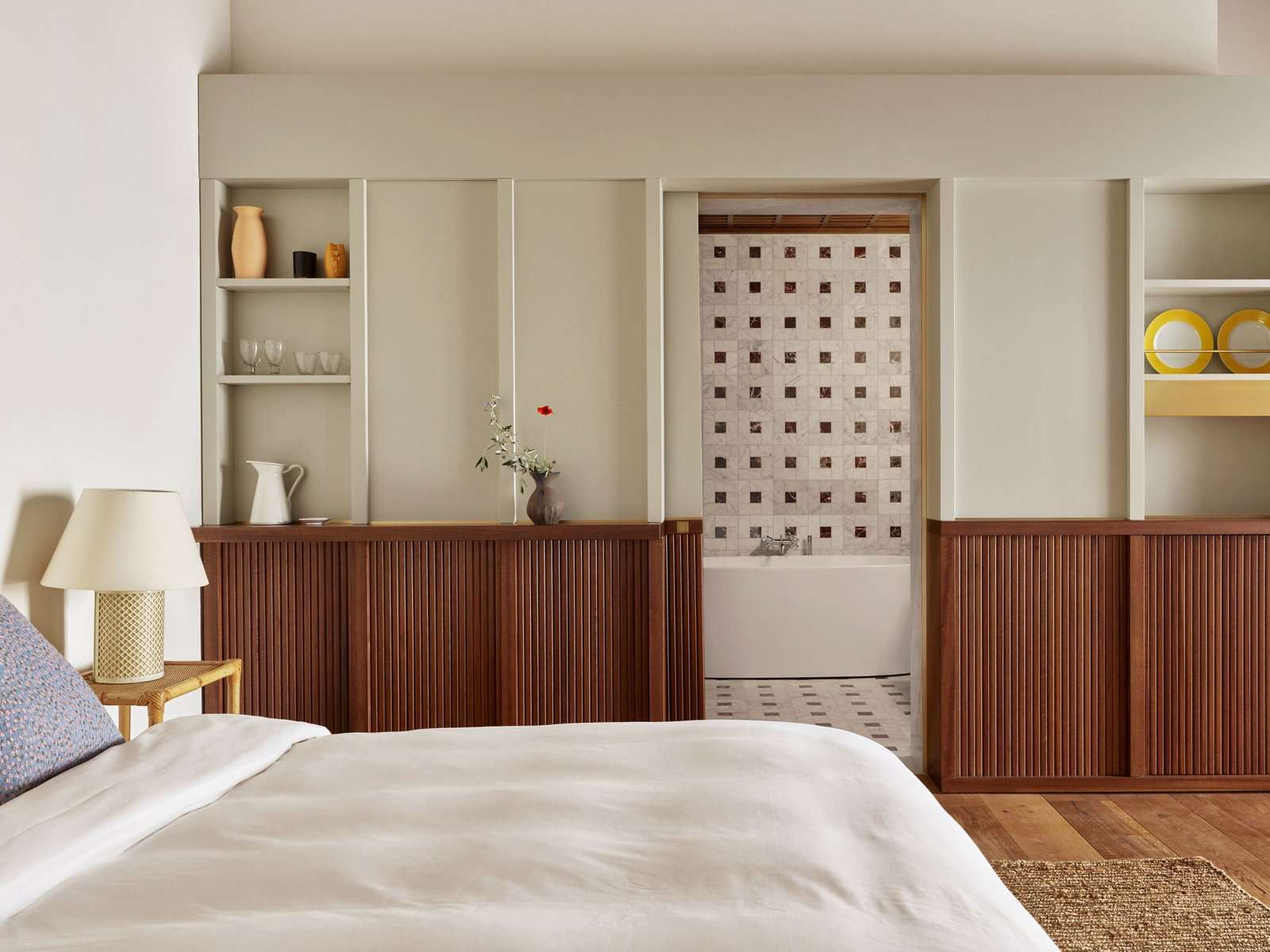 A dreamy holiday getaway and artist's retreat located in the heart of Tuscany, Villa Lena is a secluded spot composed of vineyards, olive groves, and organic vegetable gardens. With a farm-to-table restaurant and a non-profit art foundation with an artist-in-residence program, the Italian retreat is an example of agriturismo—which loosely translates as "farm stay"—a holiday retreat that celebrates local Tuscan history, culture, and food in a spectacular locale. At the center of it all, is a 19th-century villa originally built for an Italian aristocratic family.
Surrounding the villa, converted agricultural buildings have become guest apartments and communal facilities. This year, Hesselbrand, an international architectural practice with offices in London and Oslo, was brought on to renovate a former horse stable on the property, the historic Fattoria building. The firm approached this request with respect for the already-existing surroundings, executing a timeless, period-sensitive renovation.
Hesselbrand transformed the property to encourage social interaction, creating a series of guest rooms and communal social spaces that explore the playful intersection of traditional and contemporary design. The firm juxtaposed antique pieces and modernist Italian designs with more traditional elements like the Fattoria's existing white stucco walls, simple smooth-surfaced Doric columns, and vaulted ceilings—a look consistent with what has come to be Villa Lena's trademark rustic aesthetic, but with a decidedly more luxurious feel. "The aim was to keep and restore as much of the existing structure as possible and use the light and space of the building," Magnus Casselbrant and Jesper Henriksson of Hesselbrand explain.
See the full story on Dwell.com: A Former Horse Stable is Repurposed into a Stunning Tuscan Retreat
Related stories:
Coney Island's Newest Hotel Is a Miniature Mansion Made of Sand
Relive the '90s in This "Saved by the Bell"-Inspired Dallas Airbnb
A Legendary Film Location For Spy Movies Gets Made Into a Spectacular Five-Star Hotel