A cheerful, modern update takes a geodesic dome home from dark and outdated to open and airy.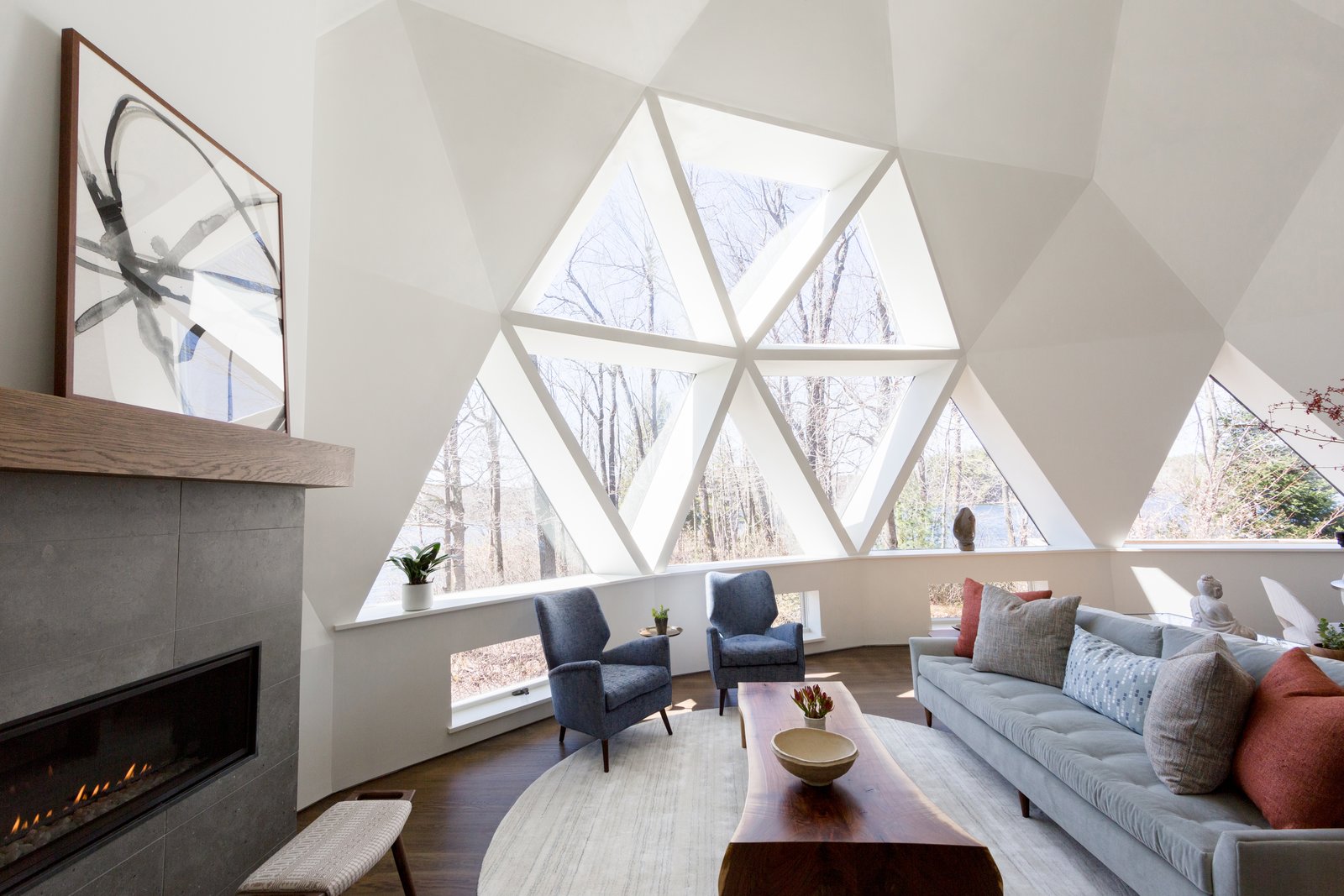 Located on a picturesque lakefront setting in the Berkshire town of Becket, Massachusetts, this 2,567 square-foot building has been revamped into an ideal holiday home for a Boston couple and their friends and family.
Originally built in the 1980s, the home was outdated with wall-to-wall carpeting, small living areas, dark wood paneling, and heating and electrical issues. Local firm Jess Cooney Interiors led the nine-month renovation of the entire house—including the master loft, living areas, basement rooms, and an extensive kitchen remodel.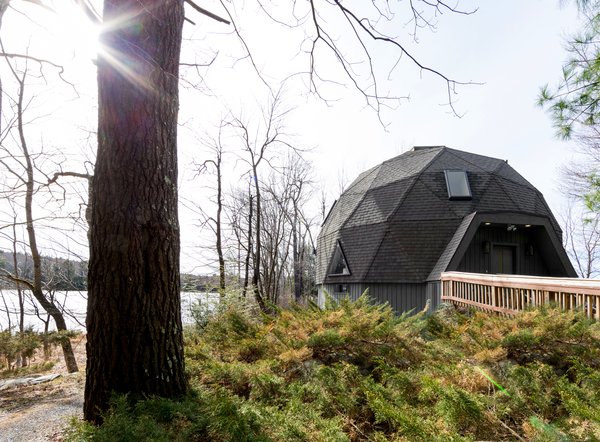 See the full story on Dwell.com: A Geodesic Dome Shines With a Light and Bright Makeover
Related stories:
Before & After: An Outdated Oregon Home Reconnects With Forest and Meadow
Growing Upward and Outward, a Cabin Expansion Mirrors the Trees
A Hilltop Home in British Columbia That Seems to Grow Out of a Park