There is a popular misconception among homeowners that green technology is all about cutting-edge gadgets, devices that feel like they are from tomorrow and costs that leave a bit of a hole in your pocket. The same goes with the idea of fabulous green homes which often tend to rely on technology that is anything but dated. Putting all of this to a side and showcasing a stunning eco-friendly and sustainable home that has been built on a tight budget, the NY, Accord Passive House designed by North River Architecture & Planning is one-of-a-kind.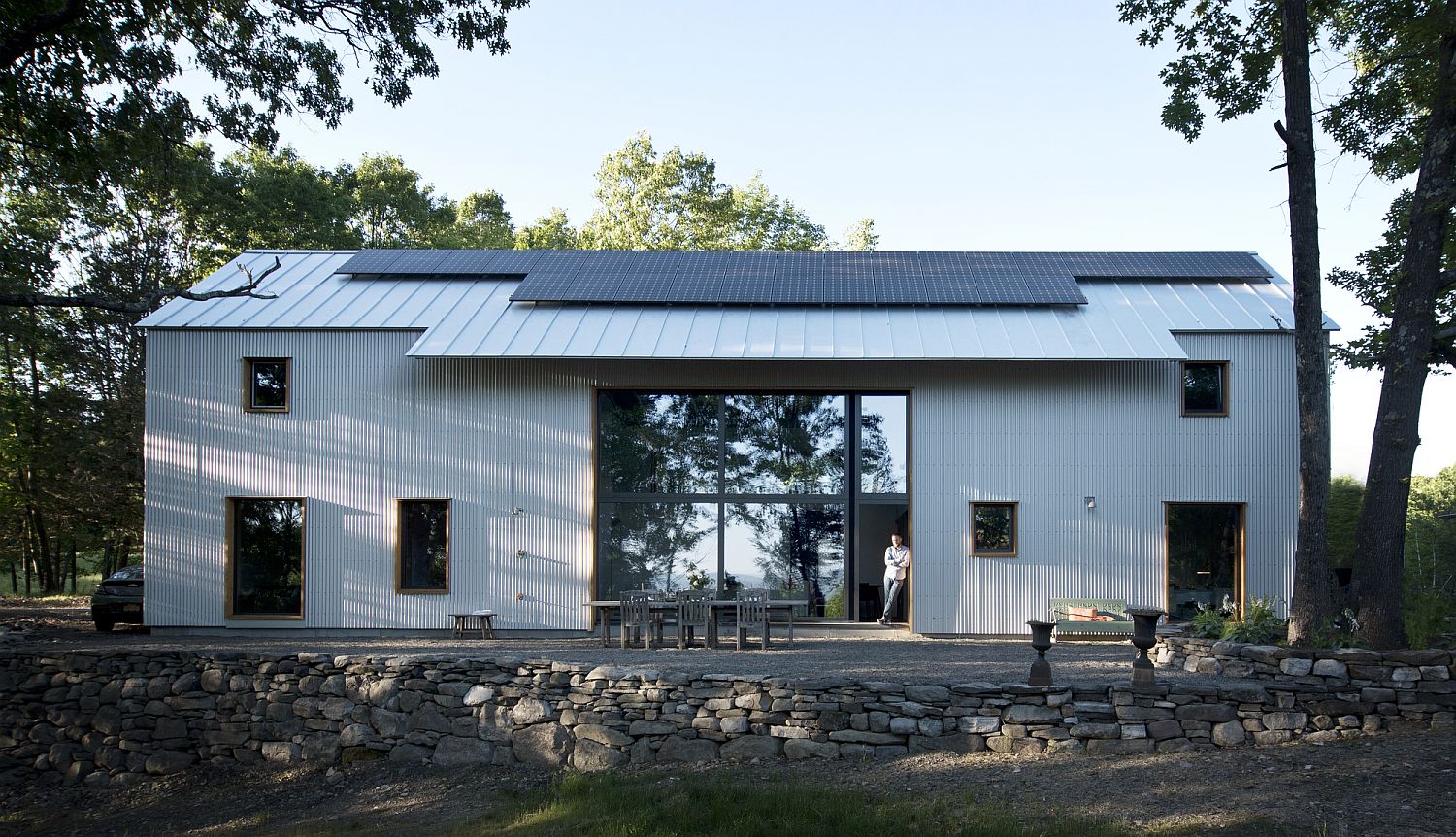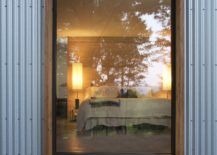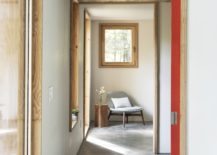 With a shell and overall design that is inspired by homes of the past in the region and a contemporary interior, this home brings together several contrasting facets. Locally sourced materials along with those available in bulk were used to cut down on the building costs drastically while passive heating and cooling techniques along with smart orientation do the rest. The net-zero-energy-house has a large photovoltaic panel to power it with green energy even as low-maintenance finishes and energy-saving fixtures further turn it into an effectively carbon neutral home across all seasons.
An exterior inspired by old homes of 17th century Dutch settlers in the region, a polished modern interior and energy-saving features complete this awesome New York home. [Photography: Deborah DeGraffenreid, North River]
RELATED: Waterfront New York Home Gets A Steely New Extension With Prefab Panels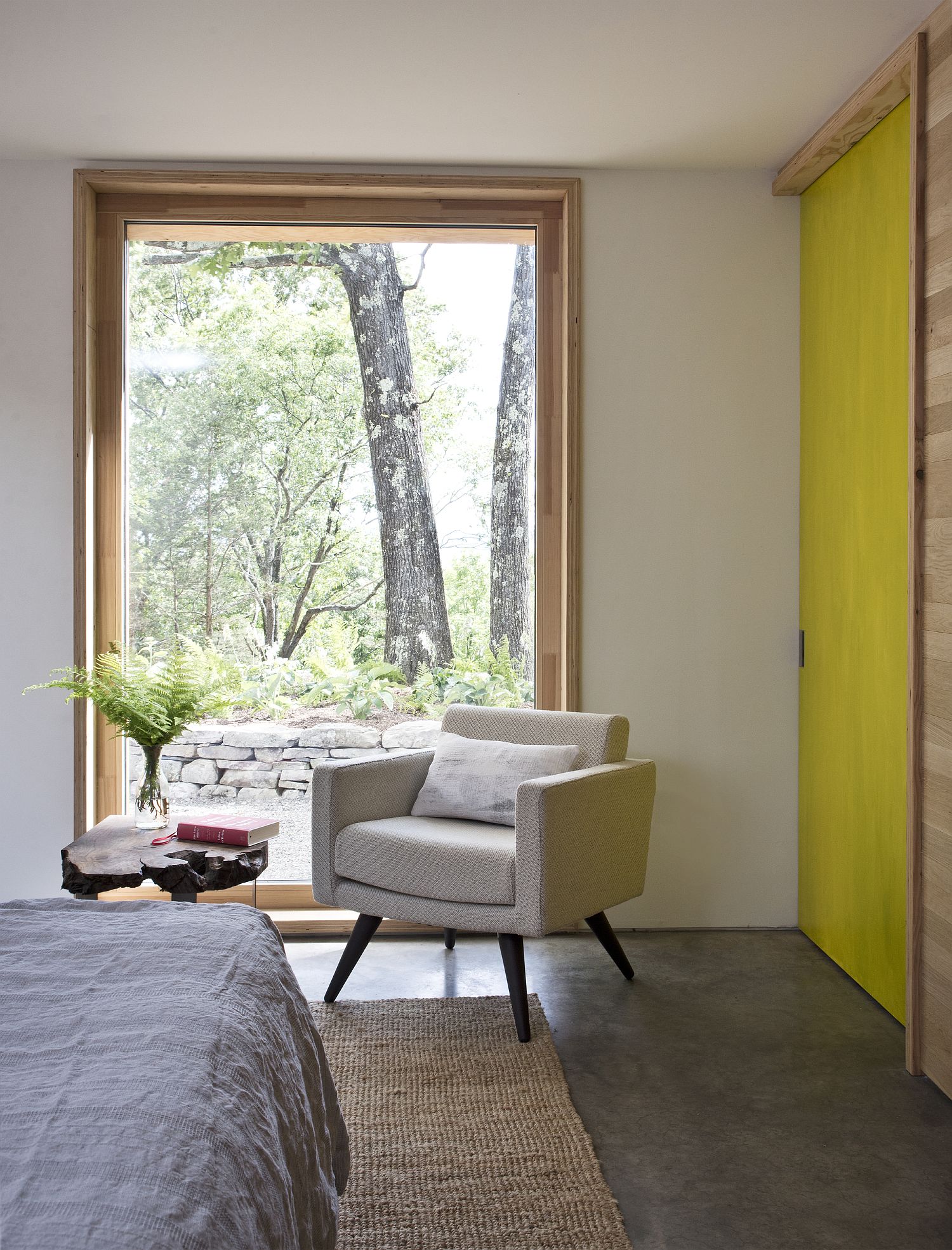 With PHIUS+ Certification, the project achieves an 80 percent reduction in energy use compared to code compliant structures. The Net Zero Energy strategy ties the house to the local power grid with a 9KW photovoltaic array through a net metering agreement with the local utility; as such, the homeowner will carry no net energy costs annually. Trim materials inside and out were chosen for their adaptive re-use and low resource extraction properties…
RELATED: Colorado's First International Passive House Inspired by Japanese Design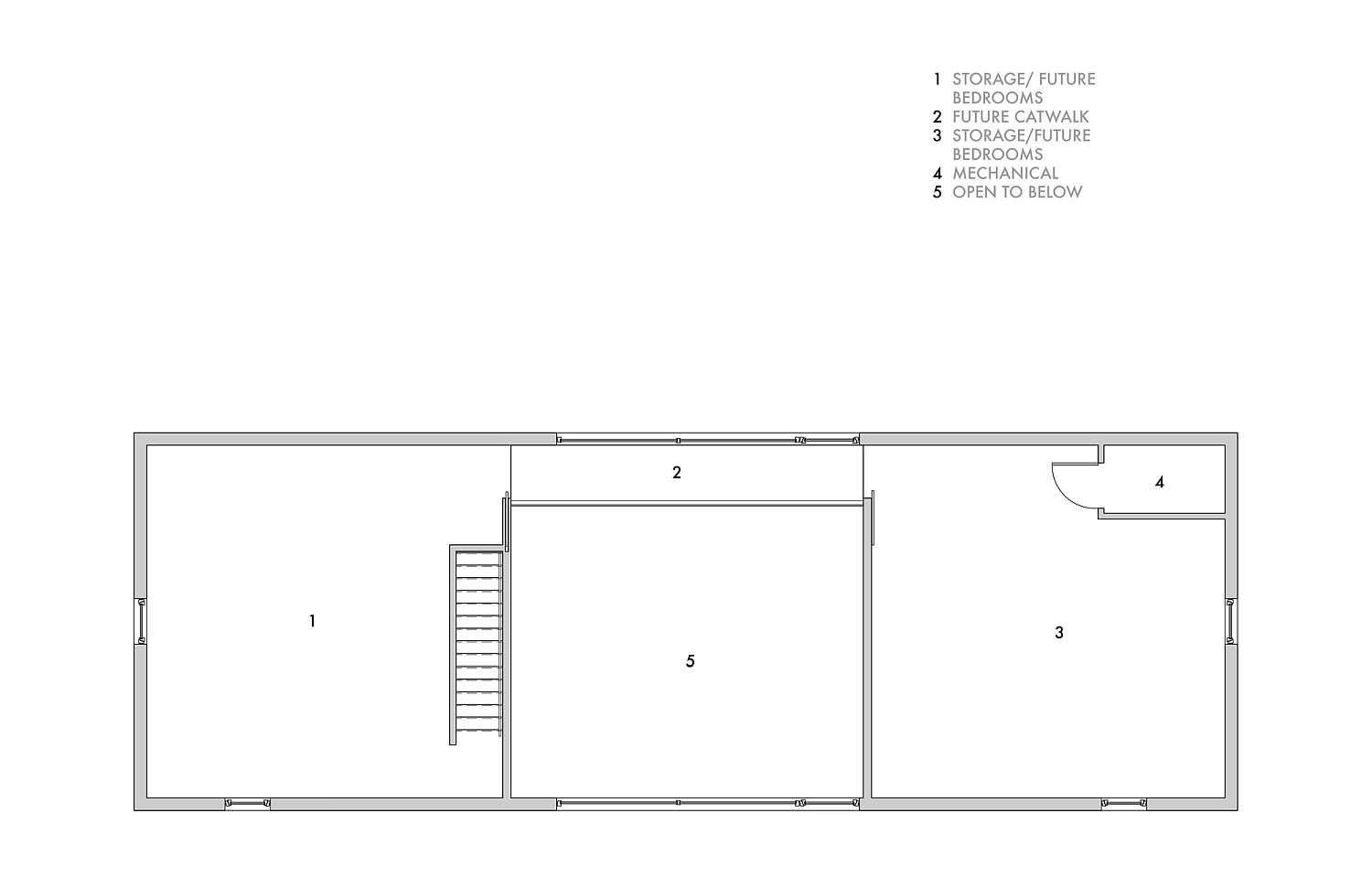 You're reading Affordable Zero-Energy Passive Home in New York Relies on Green Design, originally posted on Decoist. If you enjoyed this post, be sure to follow Decoist on Twitter, Facebook and Pinterest.