Bringing together vernacular design with contemporary aesthetics and comfort often leads to homes that are unique, smart and respond well to local conditions. Designed by Bernardo Bader Architekten, Haus am Moor is one such amazing residence where simplicity and rural Austrian charm are intertwined with smart modernity. The house on the outside has a silhouette that borrows from local farmhouses and its rectangular base along with gabled roofs ensures that it feels like any other large building in this part of Austria. But on the inside, one sees contemporary vibe taking over with it even feeling minimal at times.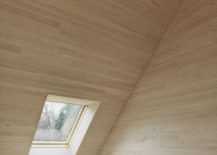 It is the gabled roof of the house that shapes the large and well-lit central living area on the lower level that also holds the kitchen and the dining. Locally sourced wood along with concrete has been used to create this eco-friendly house and it is the wooden elements that add warmth to an otherwise stoic building. Form and functionality go hand-in-hand in here with the upper levels of the house holding the bedrooms, home office and other private space. Cleverly placed windows and skylights usher in a flood of natural light while warm artificial lighting takes over after sunset.
RELATED: Creative Origami House In Japan Combines A Distinct Silhouette With Modern Minimalism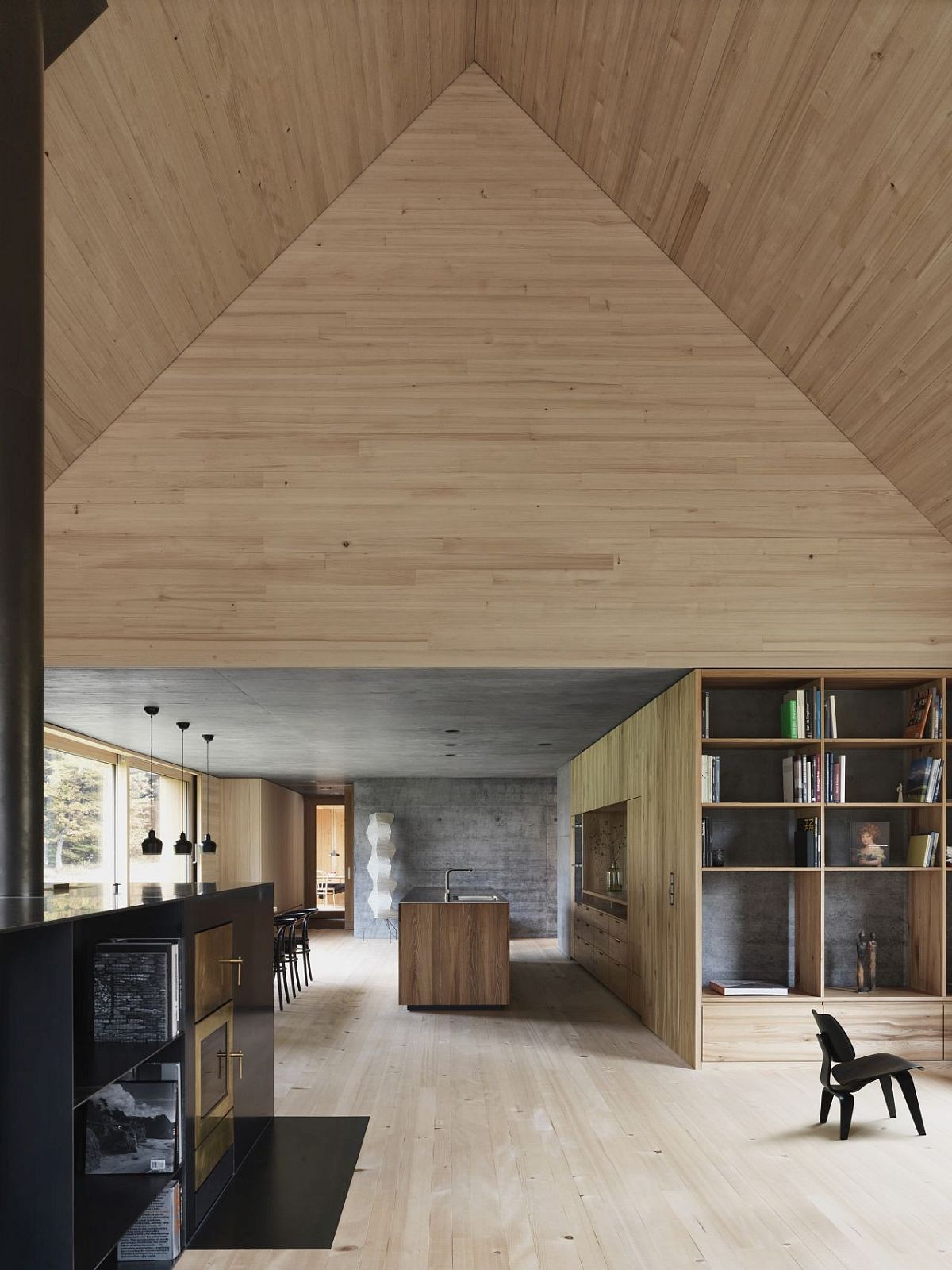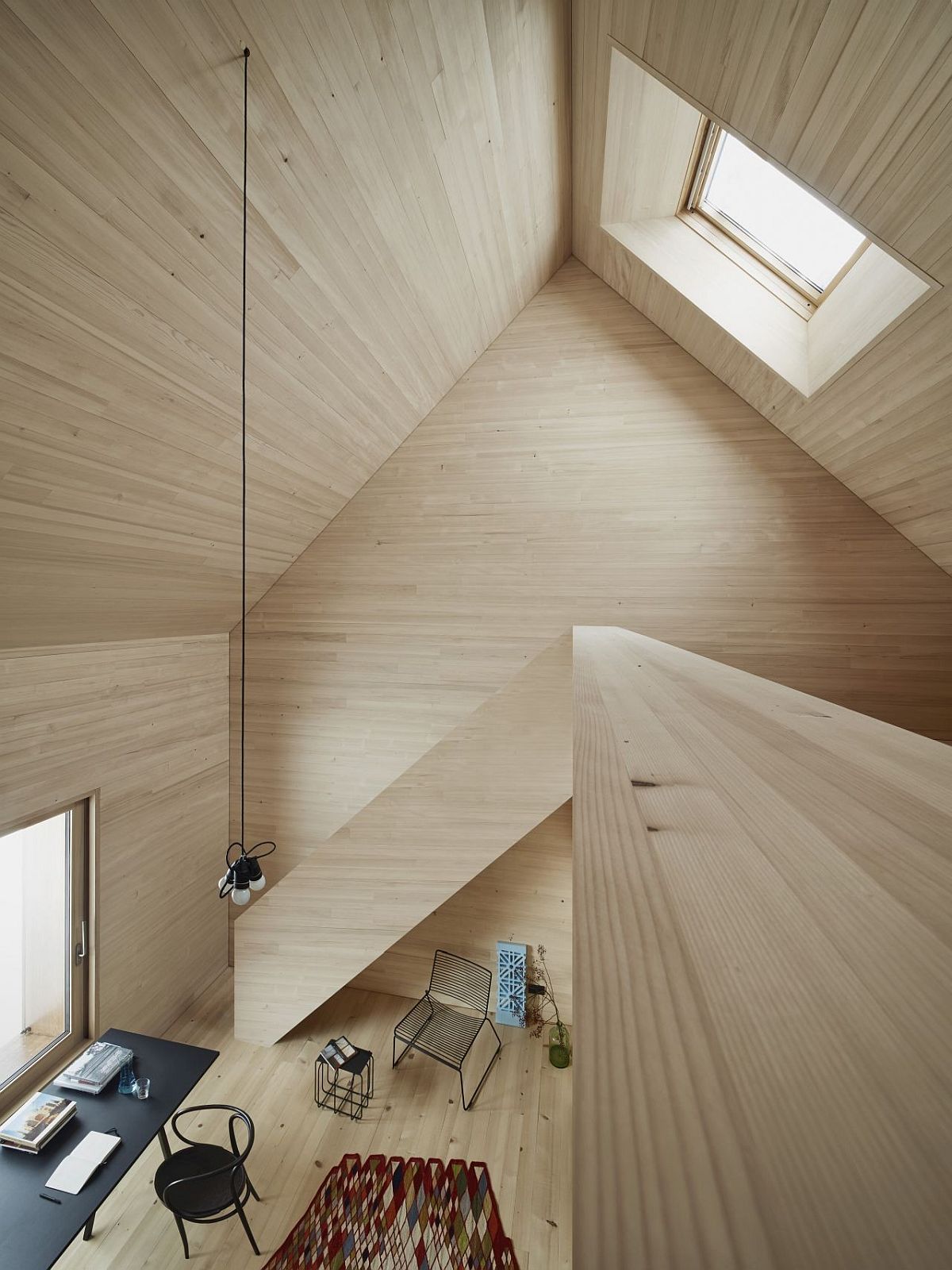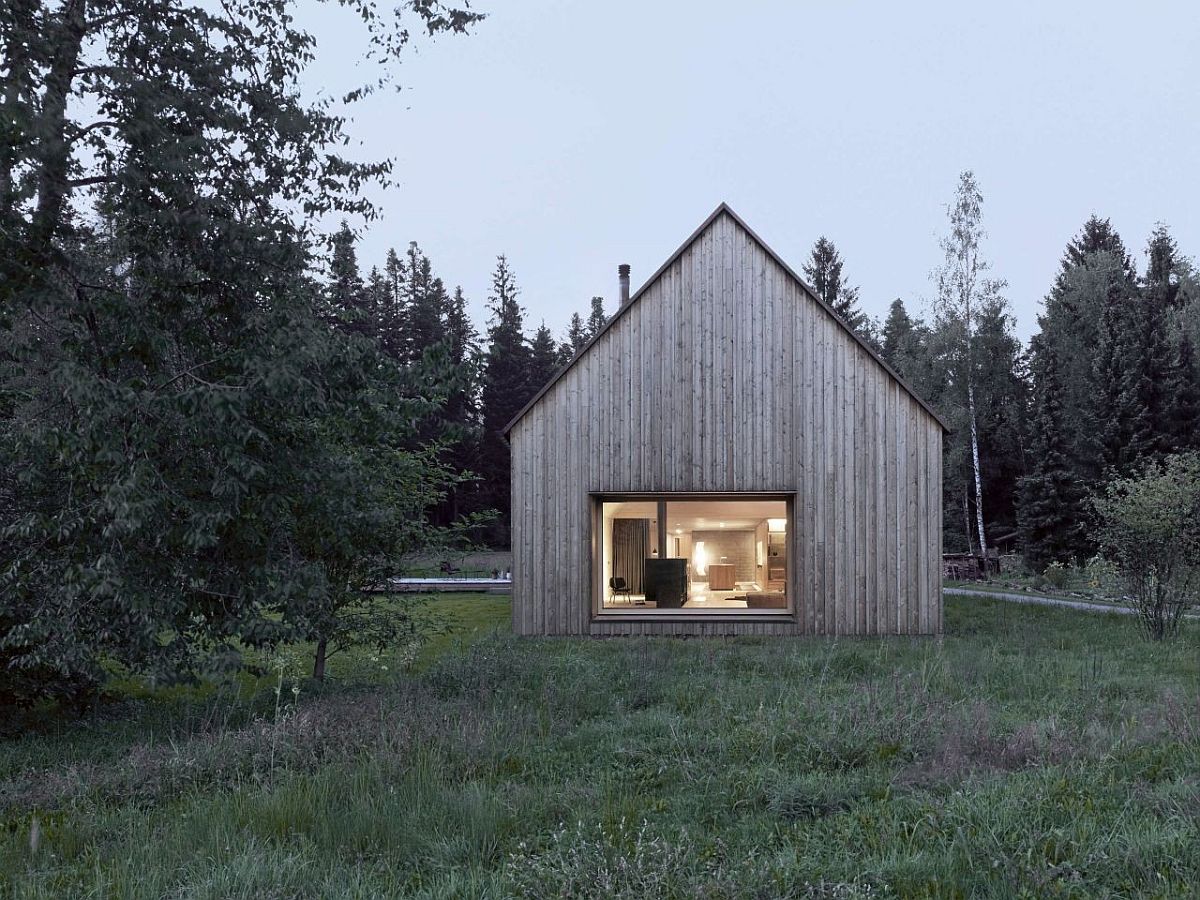 Timber from 60 trees was used to create the house and the architects ensured that absolutely none of it was wasted. The balance between concrete and wood is perfect and wood-burning stoves and fireplaces create eye-catching focal points in various rooms of the home. [Photography: Adolf Bereuter]
RELATED: Dogwoodtrot House: Sparkling and Woodsy Modern Twist to the Vernacular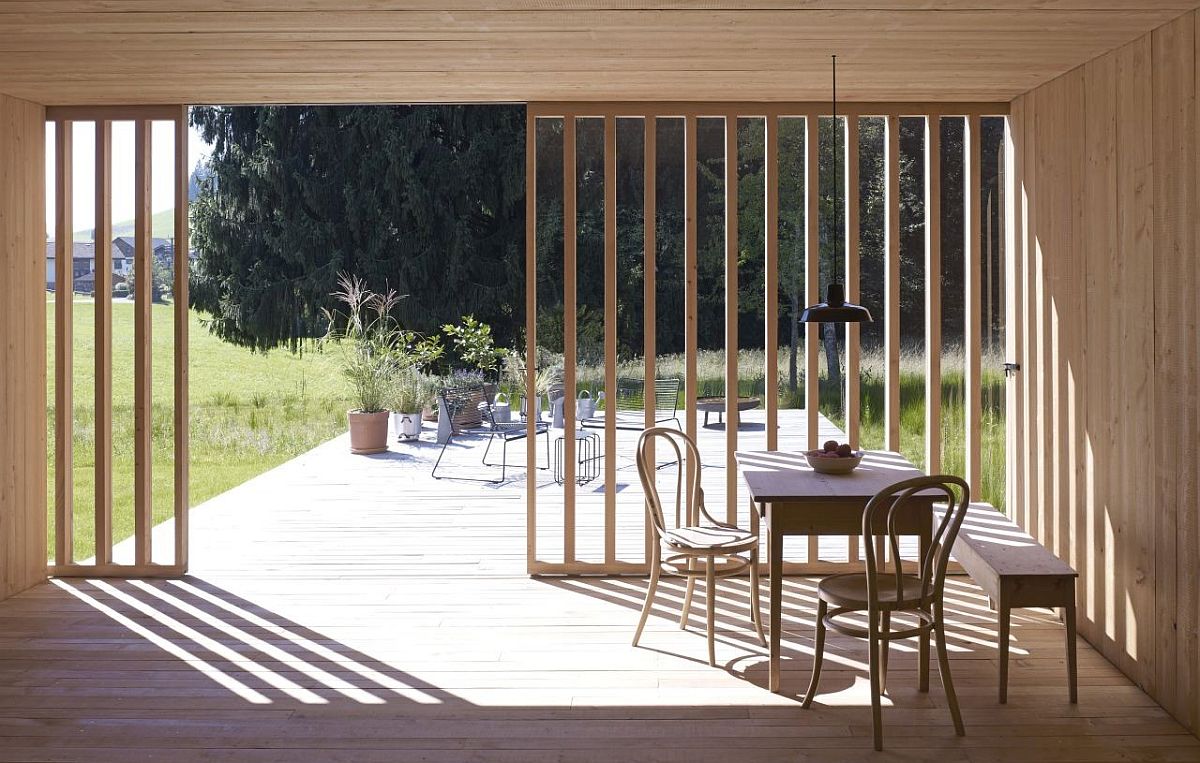 You're reading Cozy House in Austria Combines Vernacular Design with Modern Comfort, originally posted on Decoist. If you enjoyed this post, be sure to follow Decoist on Twitter, Facebook and Pinterest.