We are increasingly seeing homes where the modern and the traditional find space next to one another and do so in a comfortable manner. The idyllic Terracotta House designed by Annabelle Tugby Architects is no different as it combines an exterior that feels classic and earthy with an interior that is modern, polished and light-filled. The contrast is obvious and yet is one that most of us would enjoy immensely. The house sits deep inside a lot that is on the street and its placement along with the winding driveway ensure that there is plenty of privacy for those inside.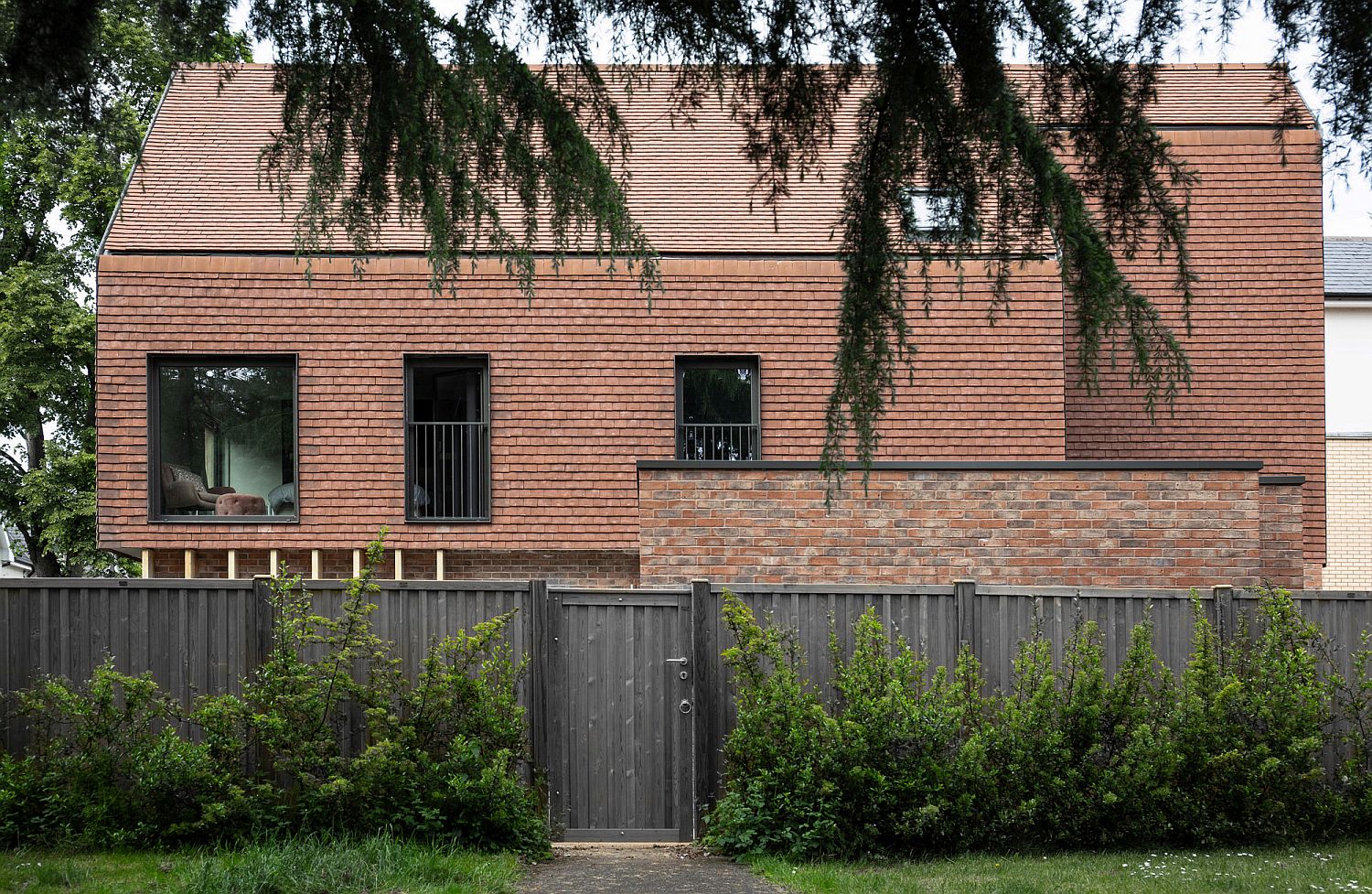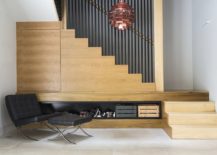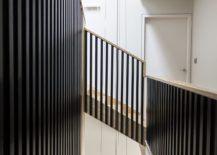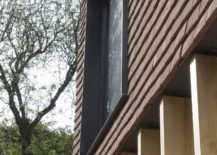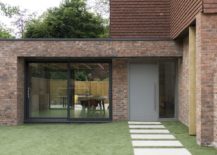 The timber gate and sandstone walls on the outside give way to the façade that is covered in custom, handmade terracotta tiles. The tiles have been crafted to mimic the shape of leaves and this creates an additional connection between the residence and nature. Step inside and you have white and wood taking over. The color scheme has been kept intentionally understated with the kitchen becoming the heart and soul of the new living area. It is the upper level that holds the bedrooms and other private spaces.
RELATED: Striking Terracotta Façade Welcomes You at the Energy-Efficient Akanaka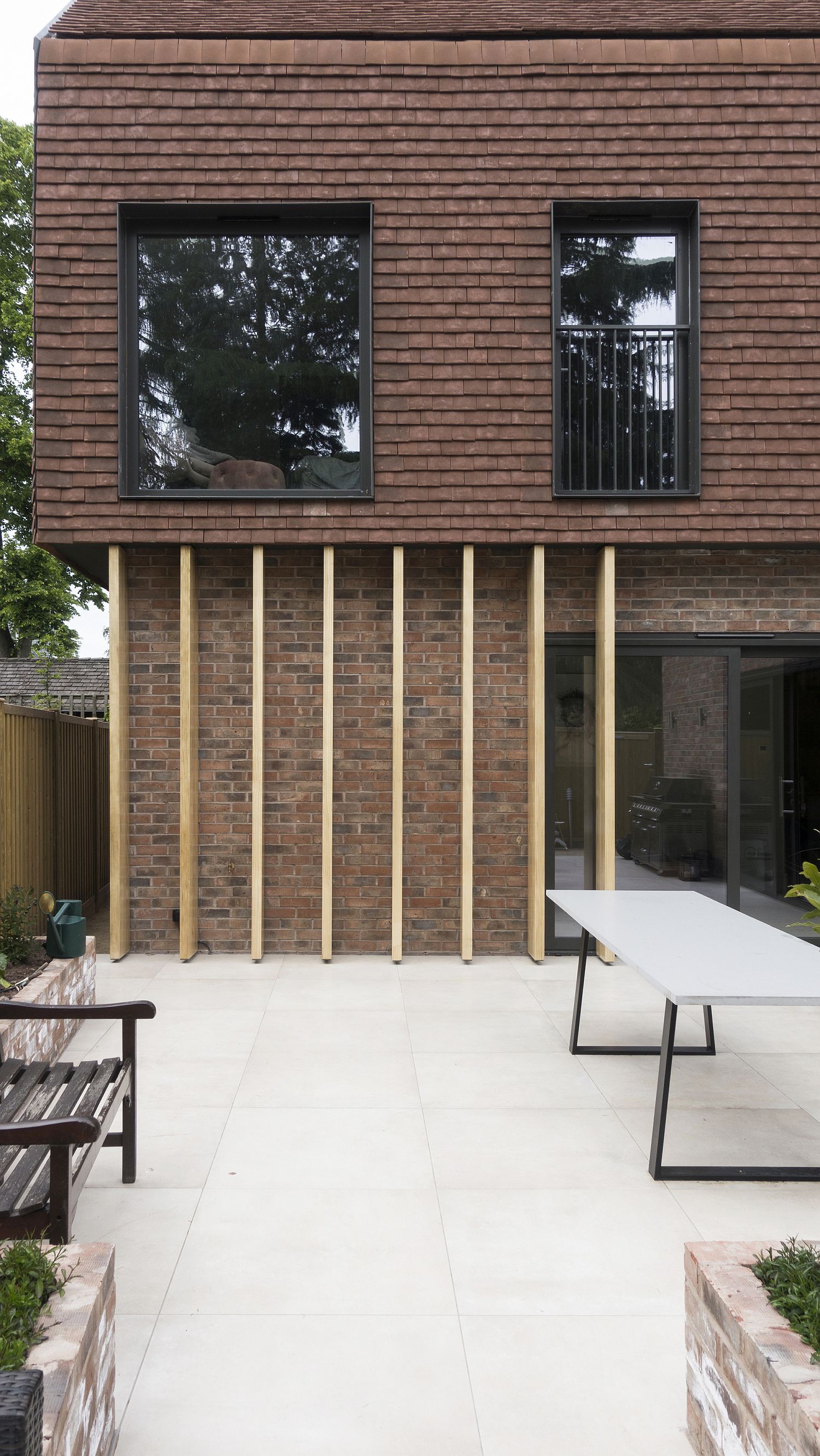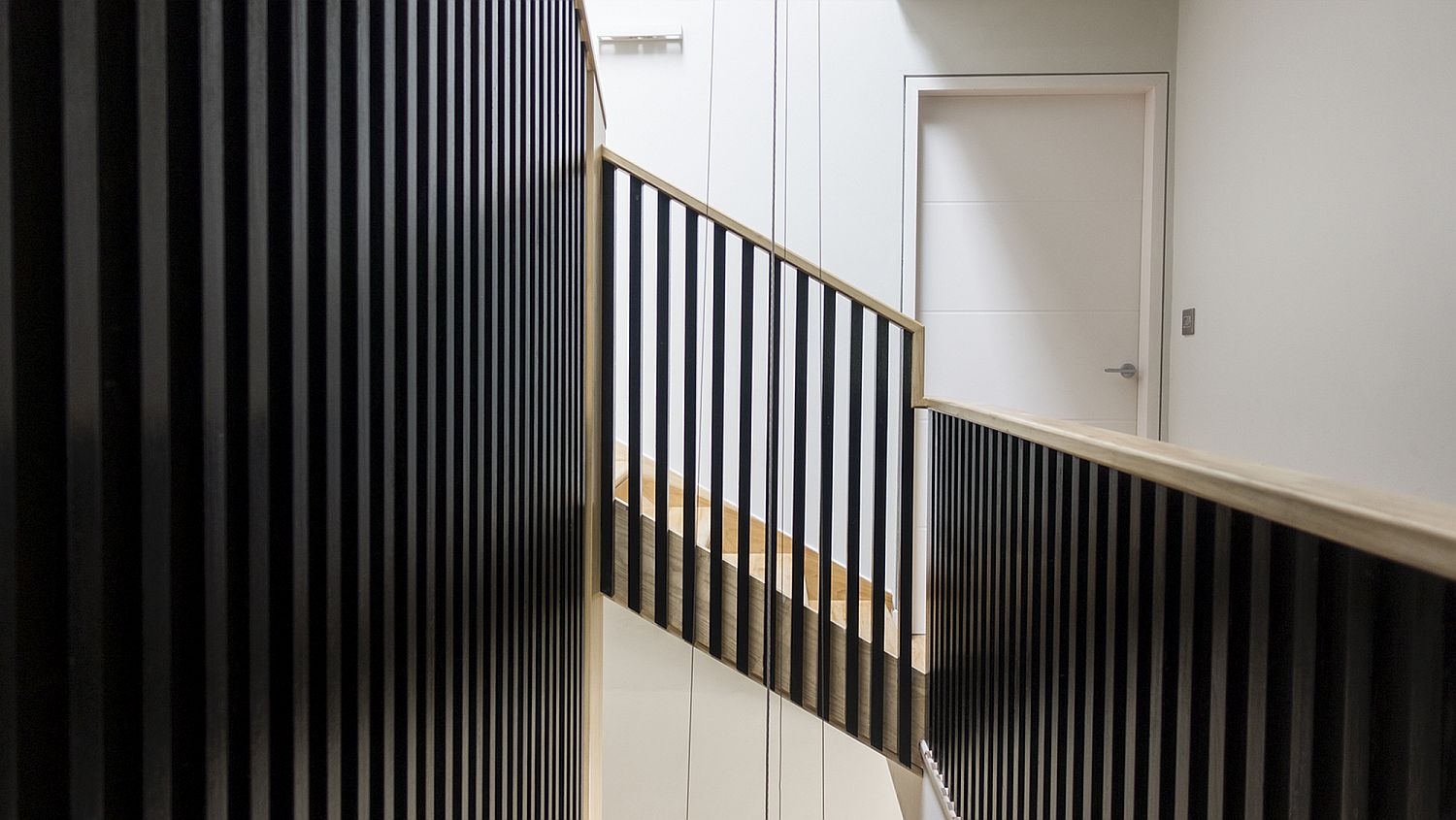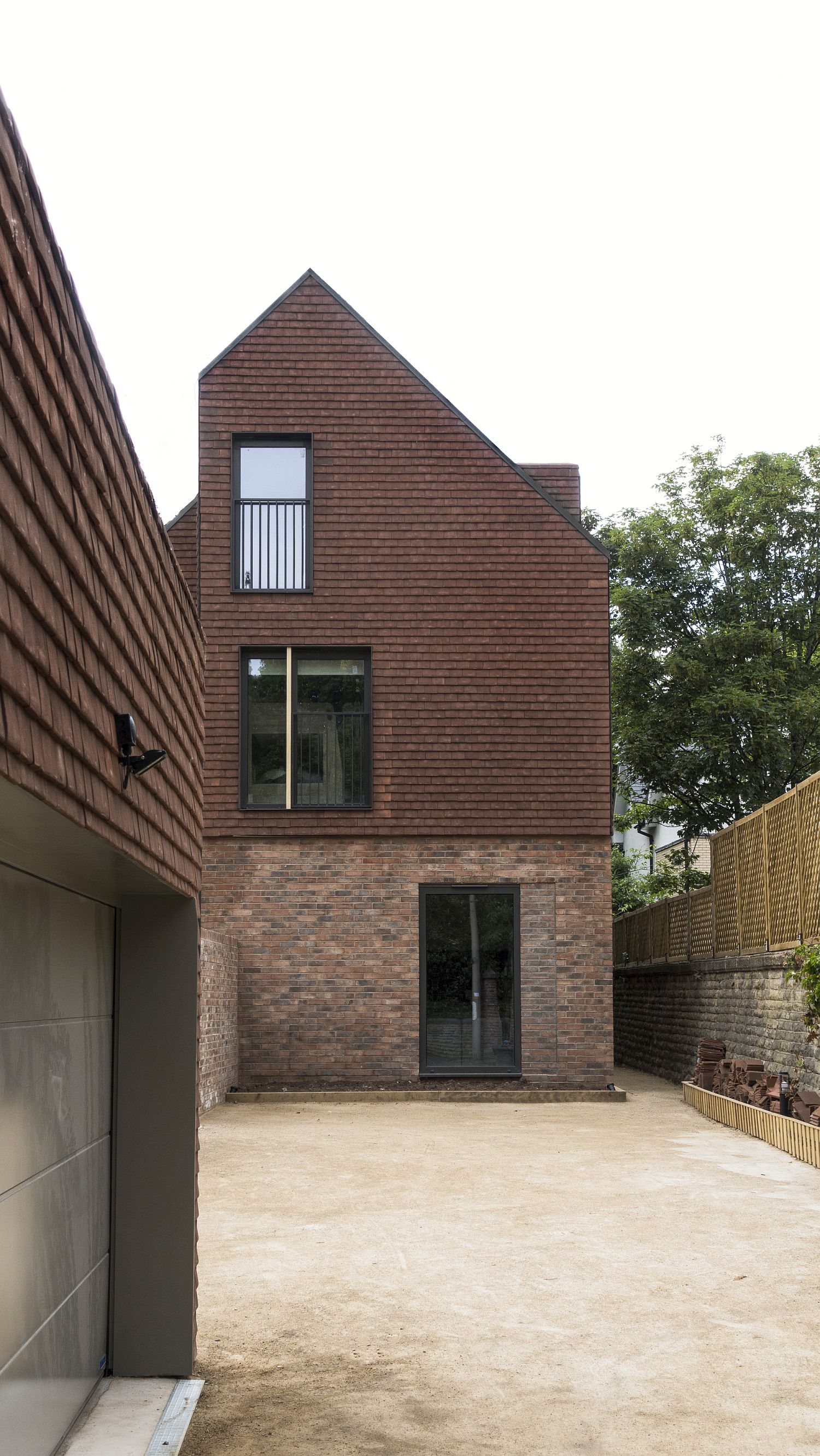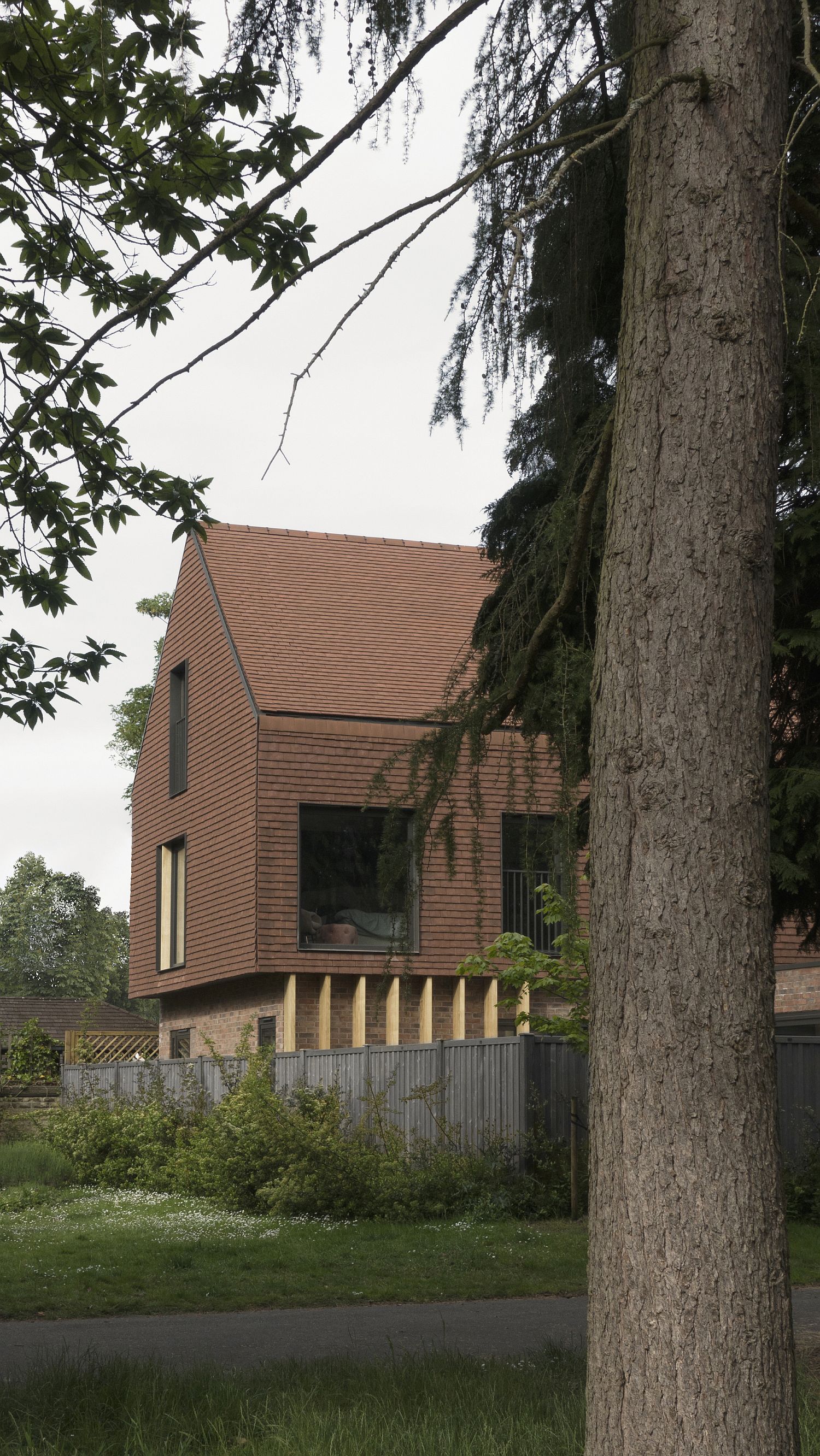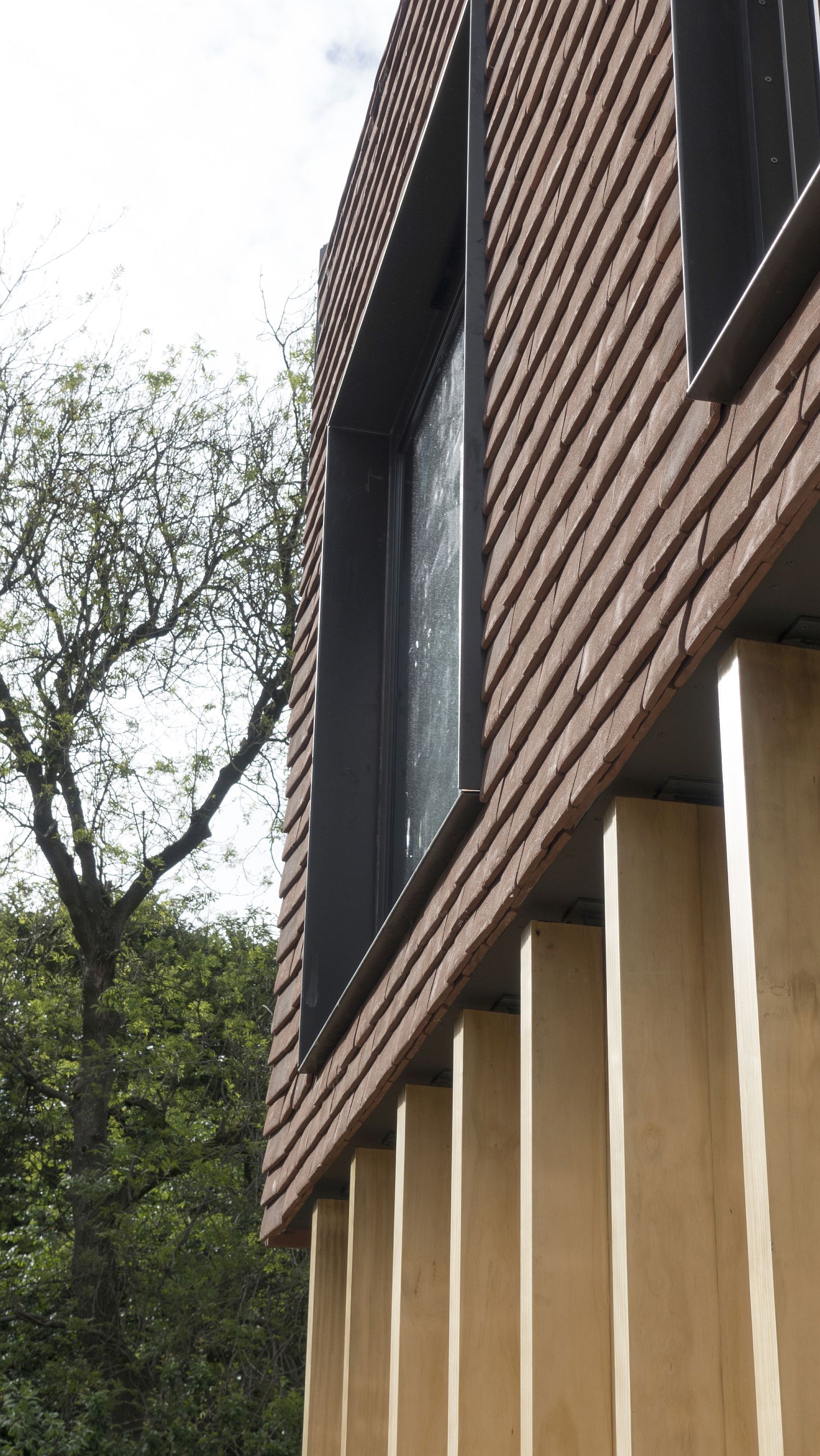 An open courtyard on one side of the kitchen and a deck with dining space on the other blur conventional boundaries. This extension of the interior into the garden makes the home even more visually spacious. A perfect and relaxing setting with old world British charm thrown into the mix.
RELATED: Brick, Steel and Glass: Gorgeous Conversion of London Home full of Textural Charm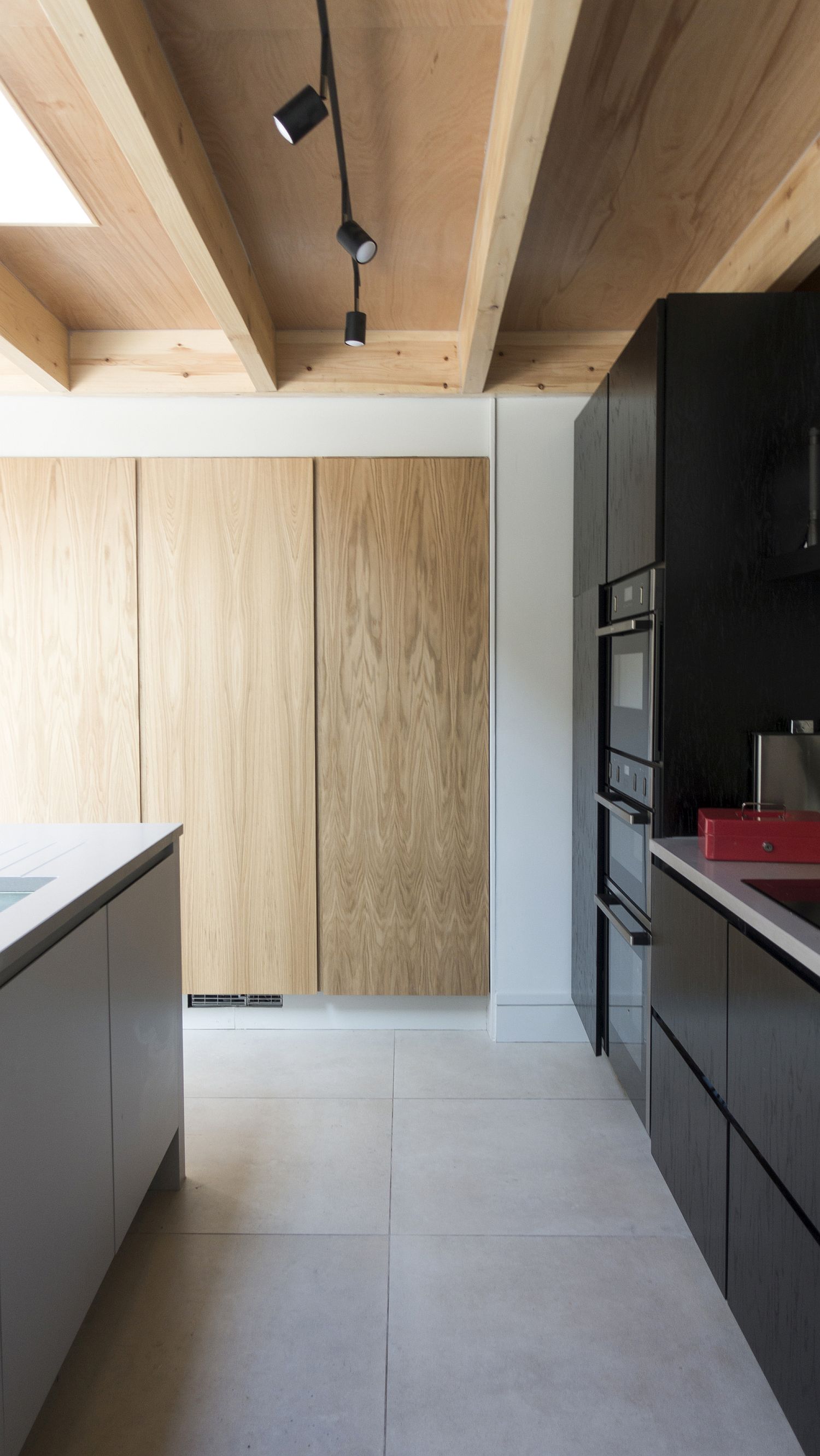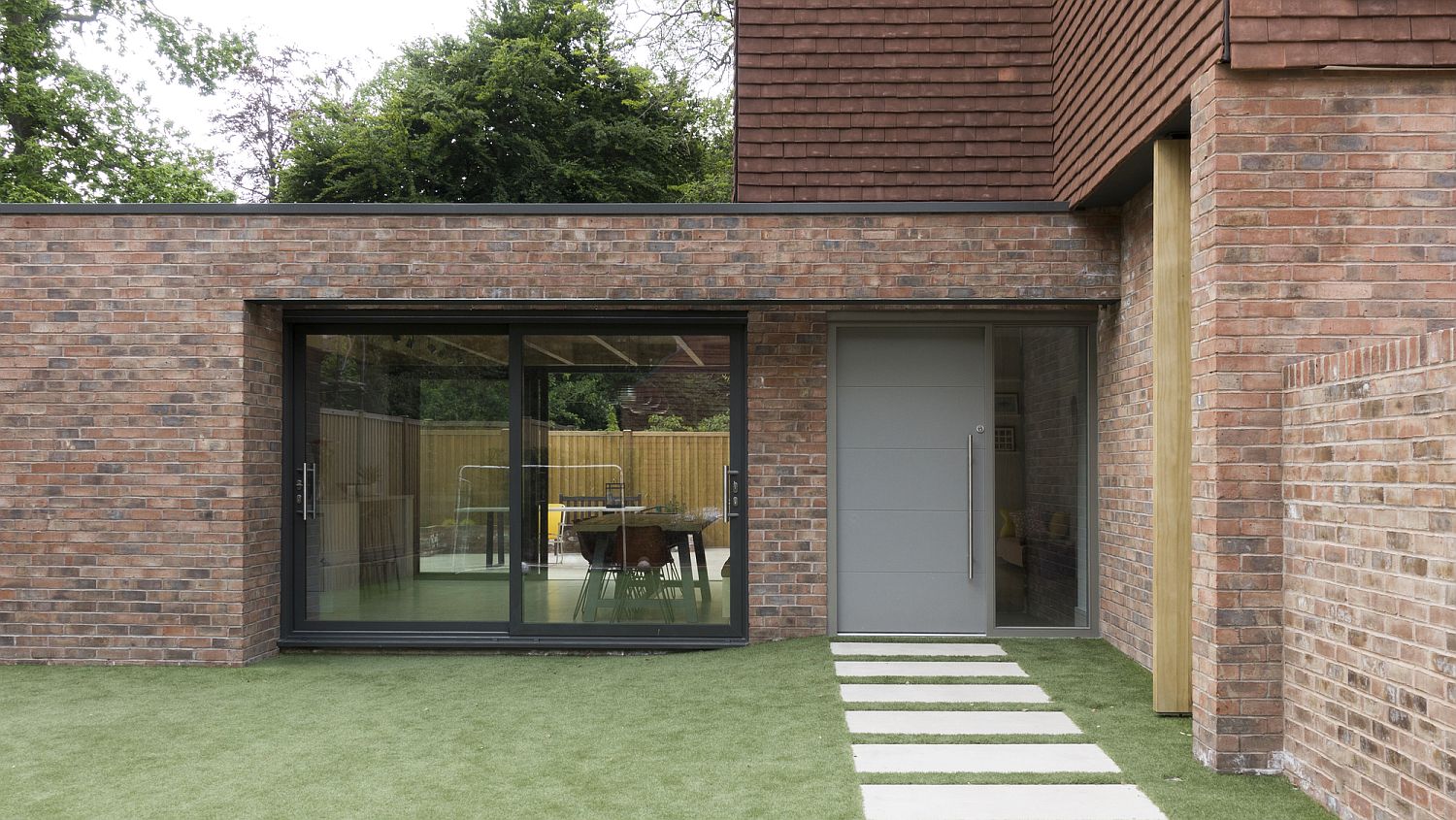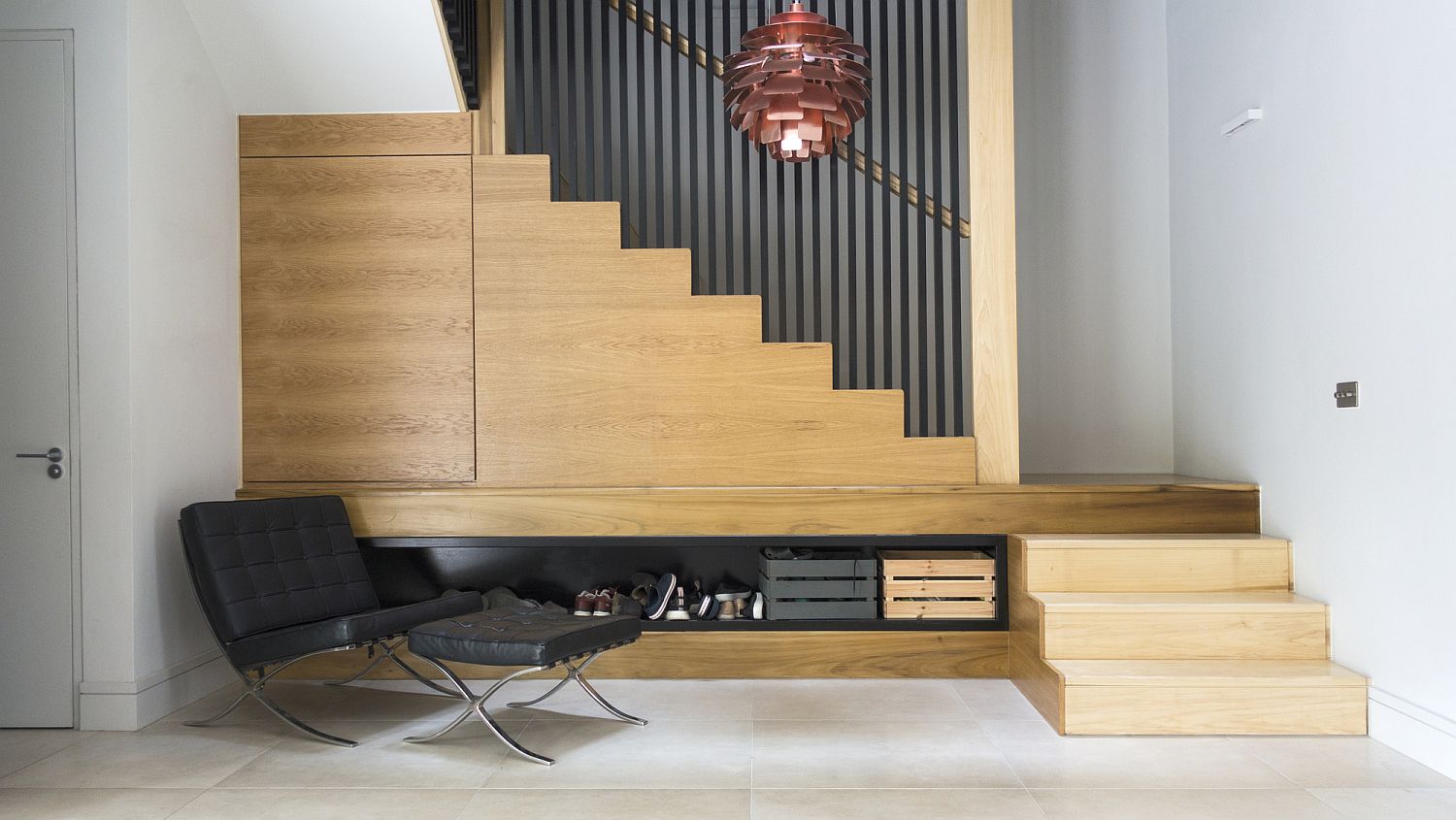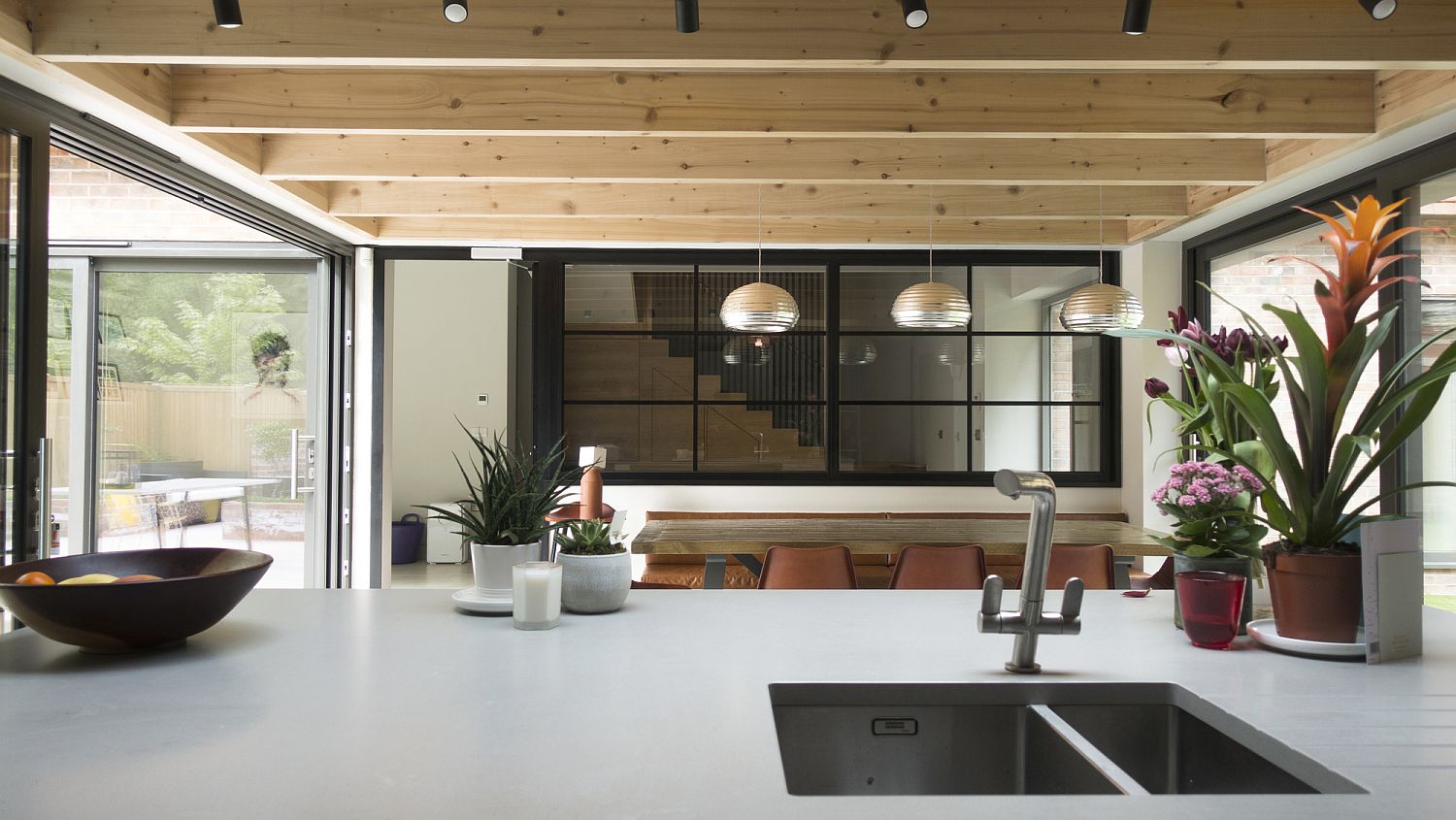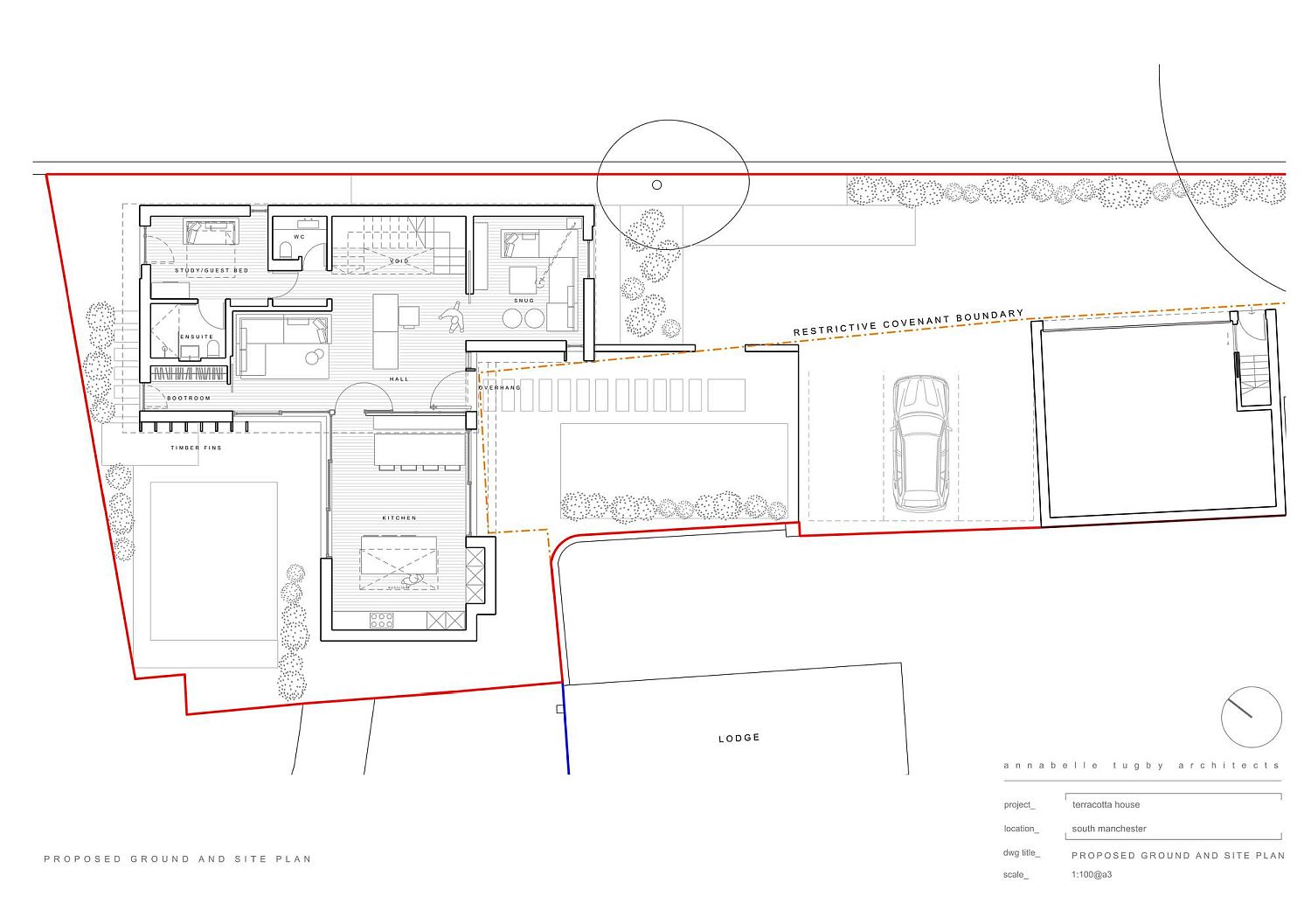 You're reading Custom Handmade Terracotta Tiles Create a Cozy, Classic London Home, originally posted on Decoist. If you enjoyed this post, be sure to follow Decoist on Twitter, Facebook and Pinterest.