The East Coast of Tasmania is home to many natural wonders with its amazing coastline attracting tourists from all across the planet. It is here that you will find the innovative and eco-friendly Freycinet Lodge. A fabulous retreat that already had 60 cabins to greet guests, the latest set of additions designed by Liminal Architecture help bring guests closer to the shoreline and the natural magic of this unique destination. The Coastal Pavilions at Freycinet Lodge combine the charm of vernacular design with woodsy charm and a sense of openness that is unlike anything else. Each of the pavilions offers an inimitable holiday experience filled with relaxation and solitude.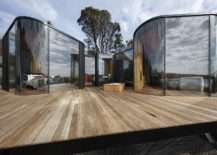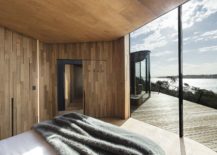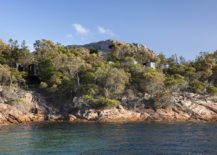 It is the Freycinet National Park and its natural beauty that make the biggest statement here as Tasmanian oak and other natural timbers that have been locally sourced shape the pavilions. One sees an overload of wood both on the inside and outside with hammocks and similar serene outdoor spaces completing the holiday experience here. Structural plywood and other cost-effective additions ensure that the project has been complete of a tight budget while making sure that environmental damage is minimized. [Photography: Dianna Snape, Alastair Bett]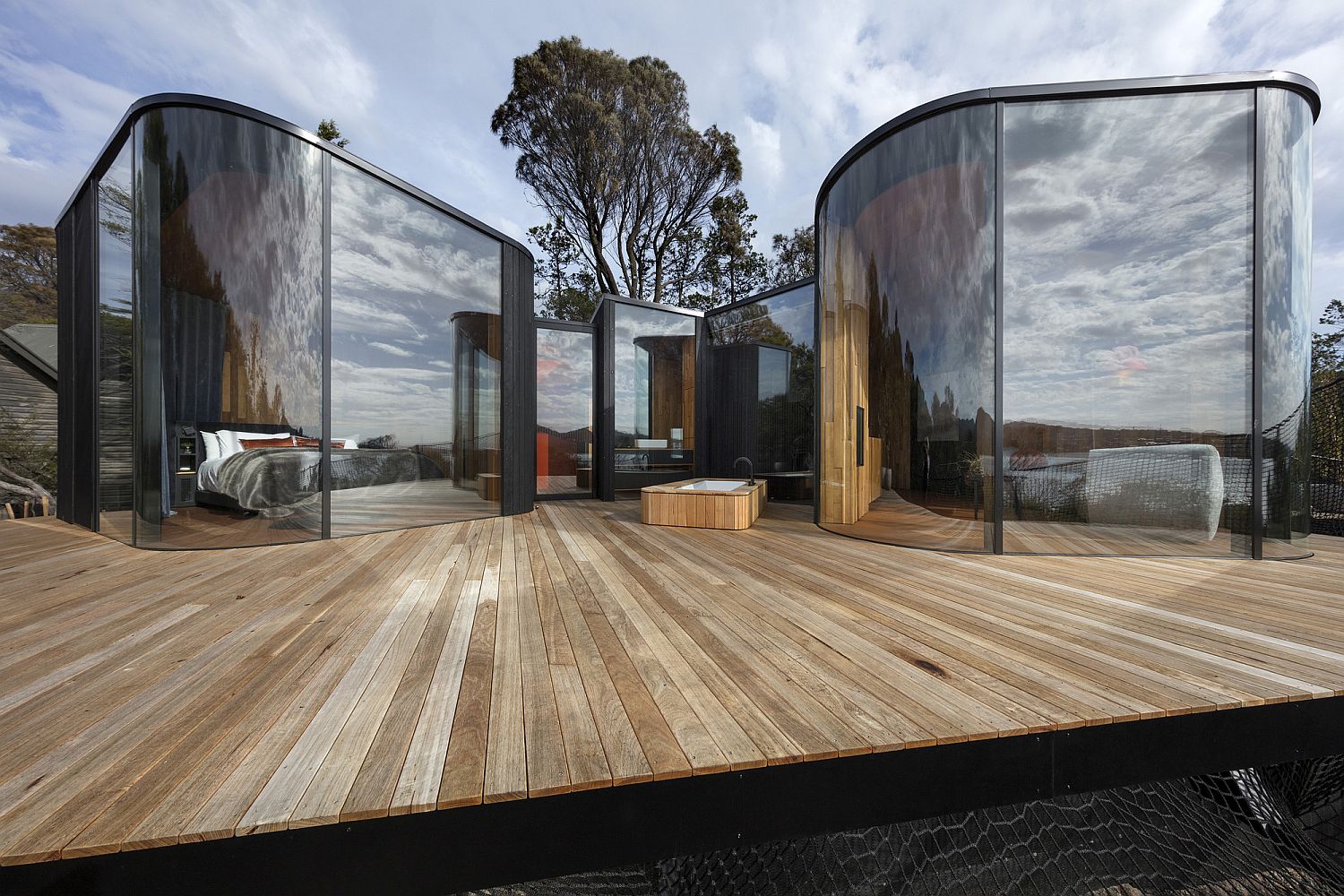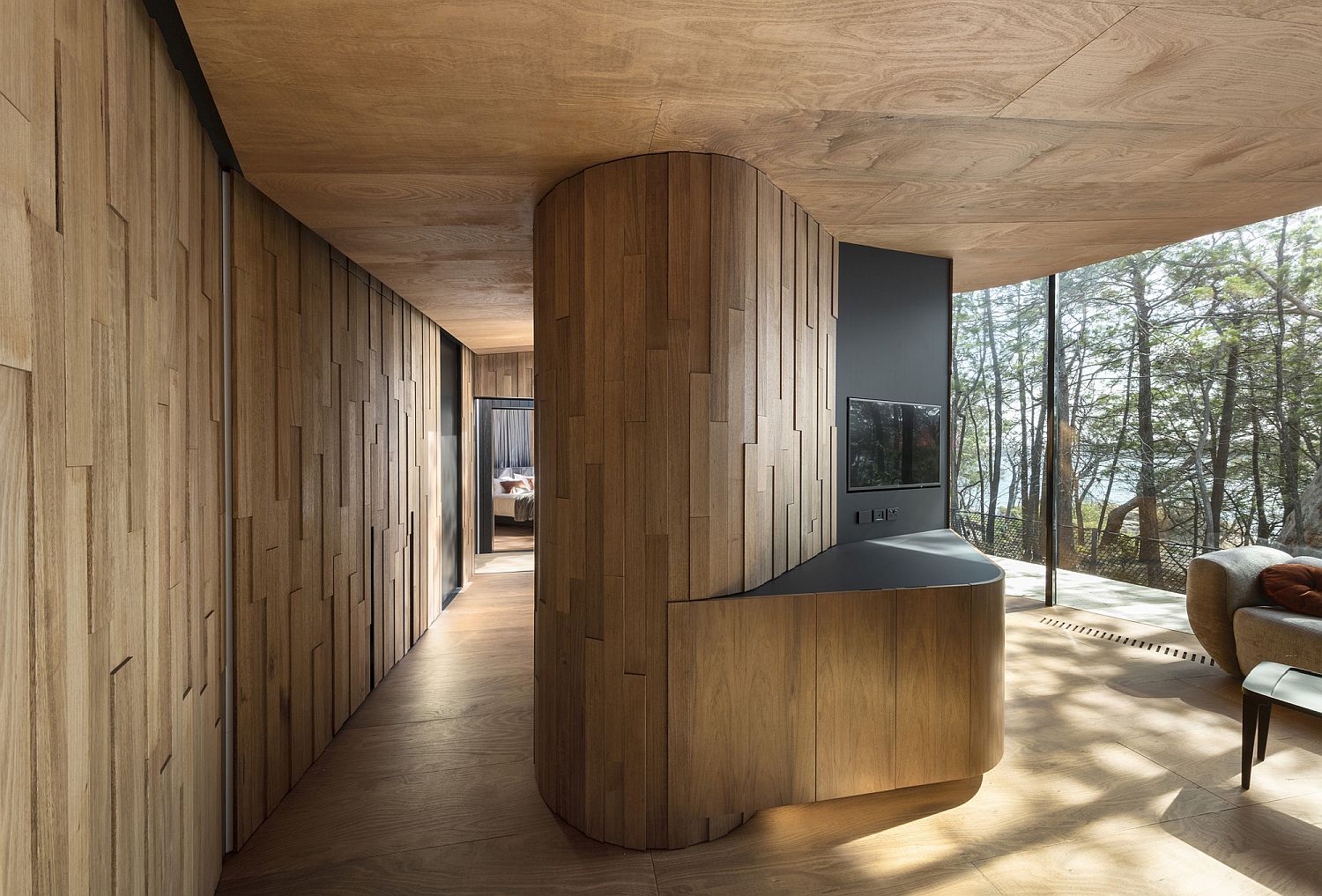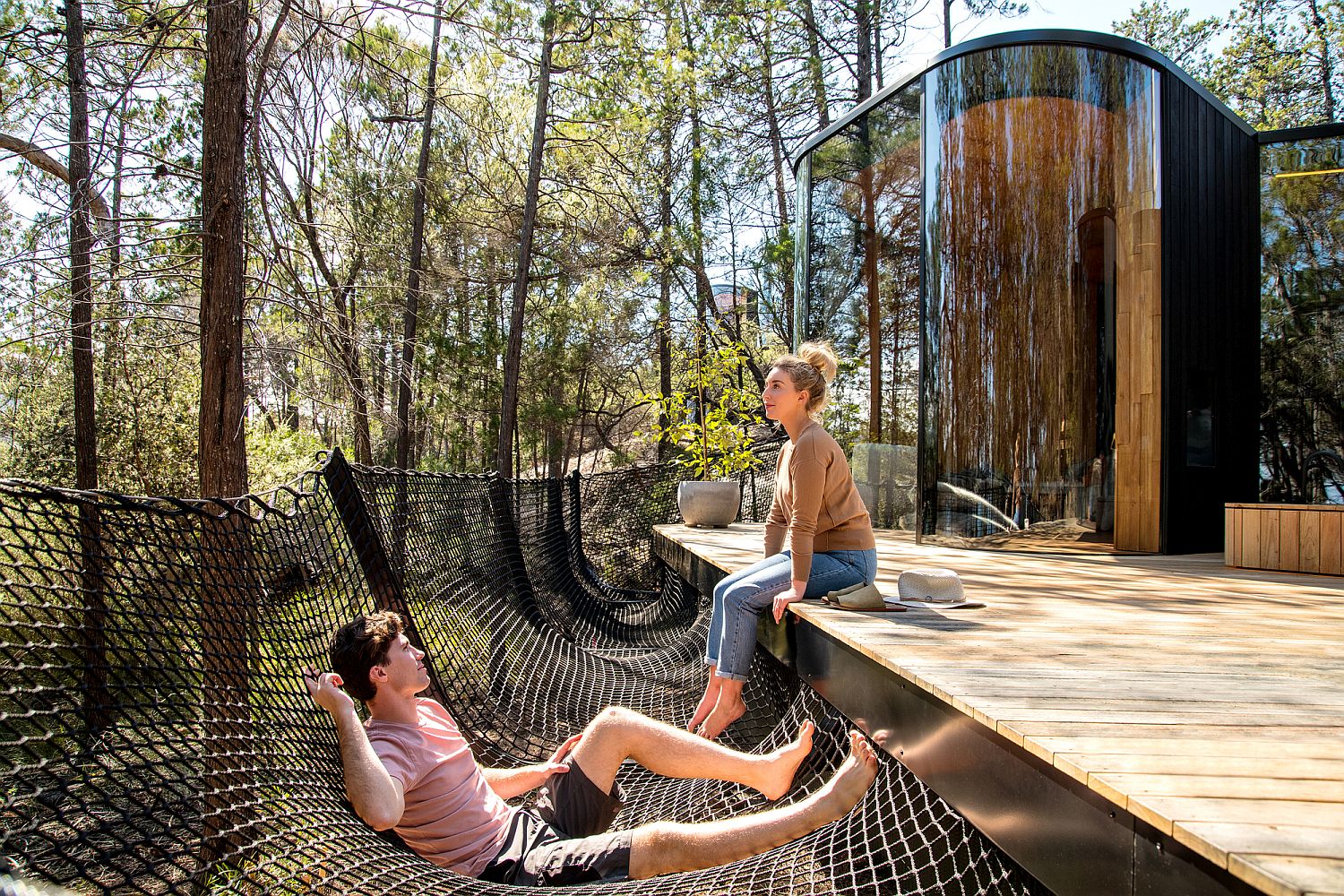 An experiential highlight is the netted, hammock-like balustrades. Recognizing the desire to retain views that a standard balustrade would interrupt, the unique solution was devised providing a novel opportunity for relaxing and enjoying the incredible setting. Liminal's investment in community and place generating design ensures the Coastal Pavilions are an immersive, sustainable, site-specific experience for guests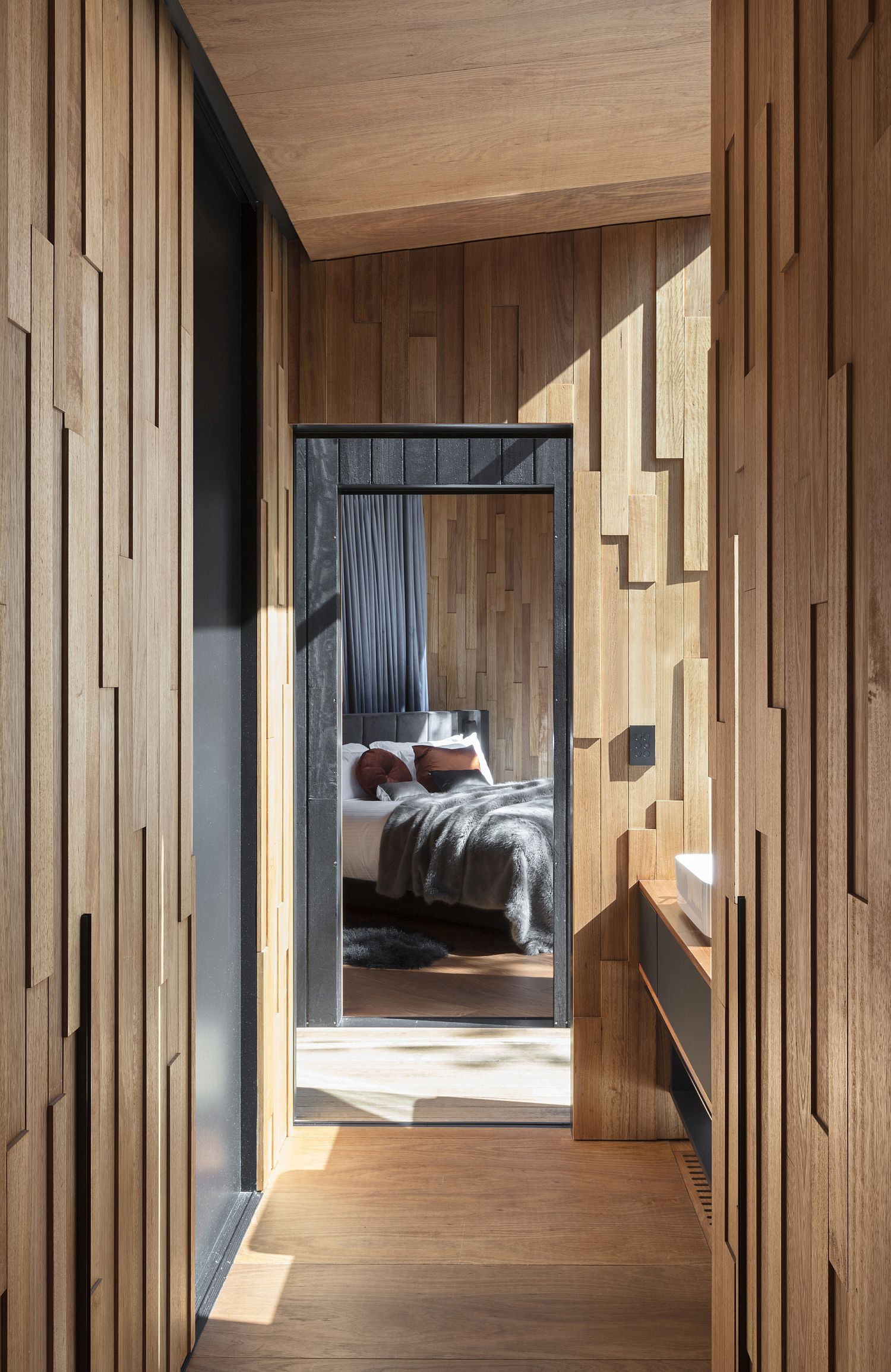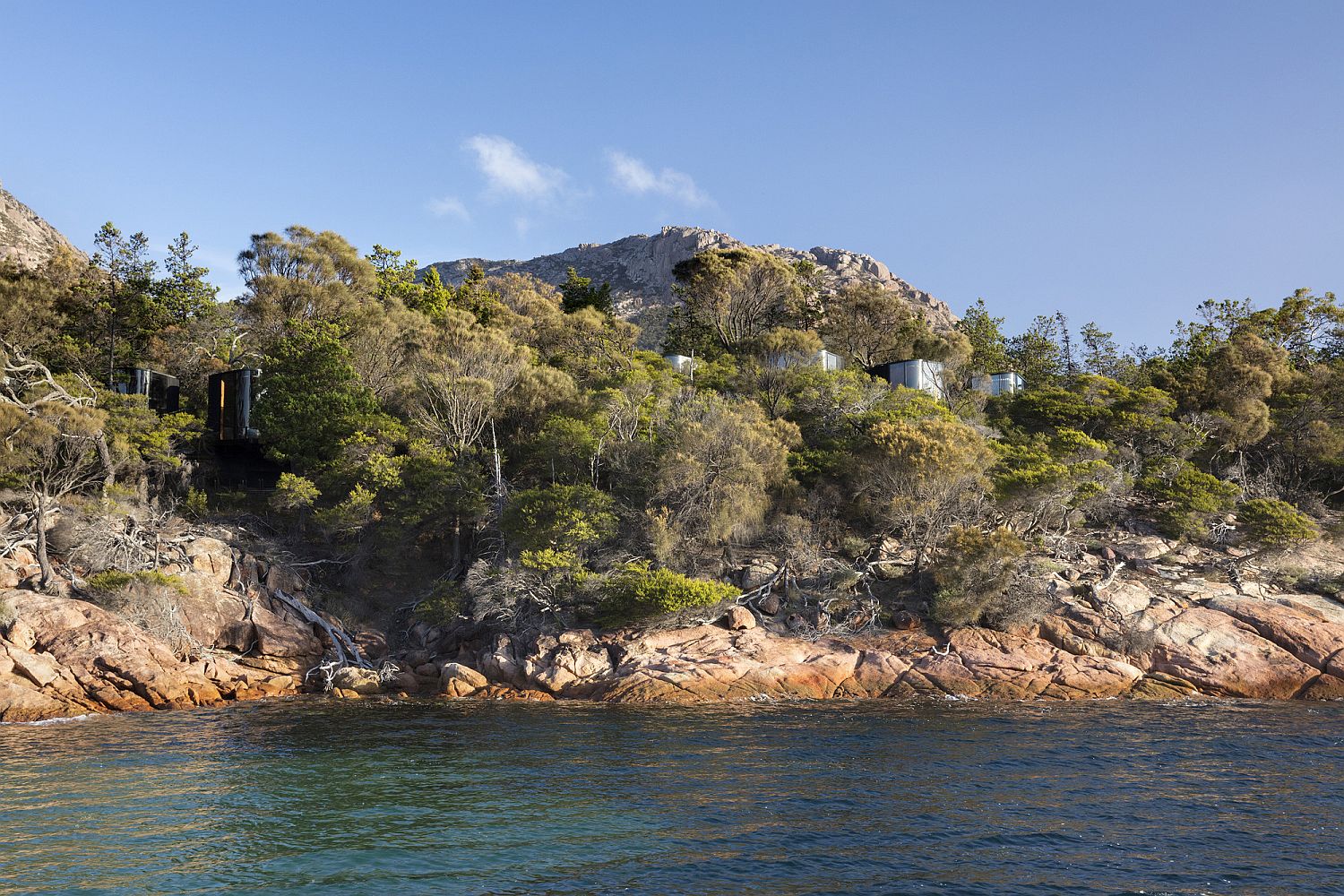 You're reading Imaginative Coastal Lodge in Tasmania Brings sustainability to Serene Lifestyle, originally posted on Decoist. If you enjoyed this post, be sure to follow Decoist on Twitter, Facebook and Pinterest.