A cabin-style home that feels modern and elegant, the Hewn House designed by Matt Fajkus Architecture in Austin combines the best of both worlds. The home on the outside has a warm wooden exterior with gable roof while the interior is much more modern and spacious. One of the striking features of the interior is a fireplace clad in brick that sits at its heart and becomes the visual focal point. A slanting wooden roof adds warmth to an open living area that also contains the kitchen and the dining area. The blend of rustic and modern in the home presents a beautiful world of contrasts that blur traditional indoor-outdoor boundaries.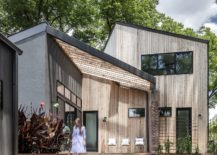 It is the trees outside that shape the overall contours of the house and the greenery on the lot shapes its final form. The living area has been extended outdoors using a series of patios and decks and this creates a social zone that is light-filled and cheerful. A large cedar elm tree is the focal point of the outdoors and every space flows into the next with ease. Sliding glass doors coupled with ceiling windows ensure that every room feels well-ventilated and elegant. A perfect urban home inspired by timeless rural element. [Photography: Charles Davis Smith]
RELATED: Inimitable Rose House in Melbourne Combines the Classic with the Modern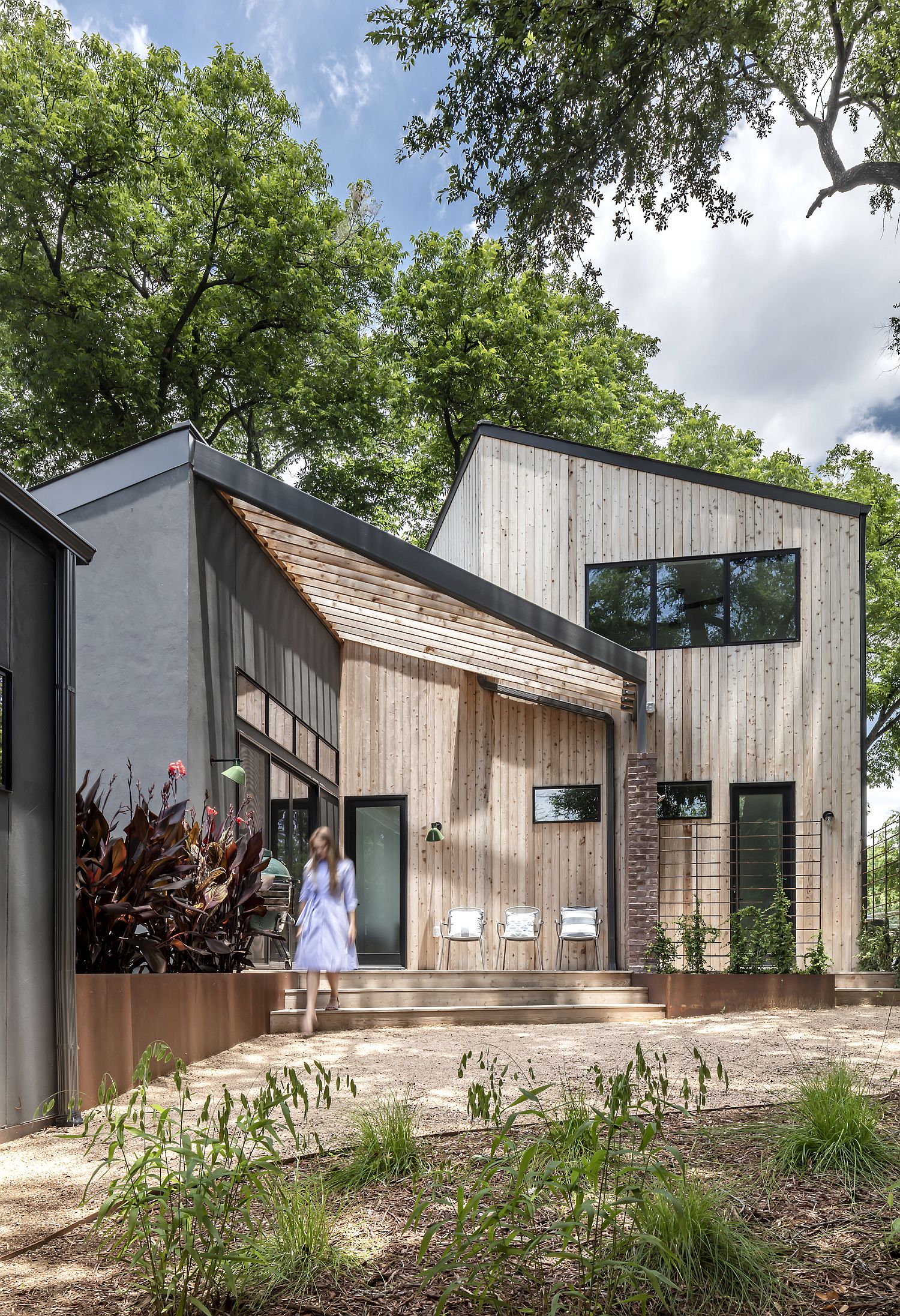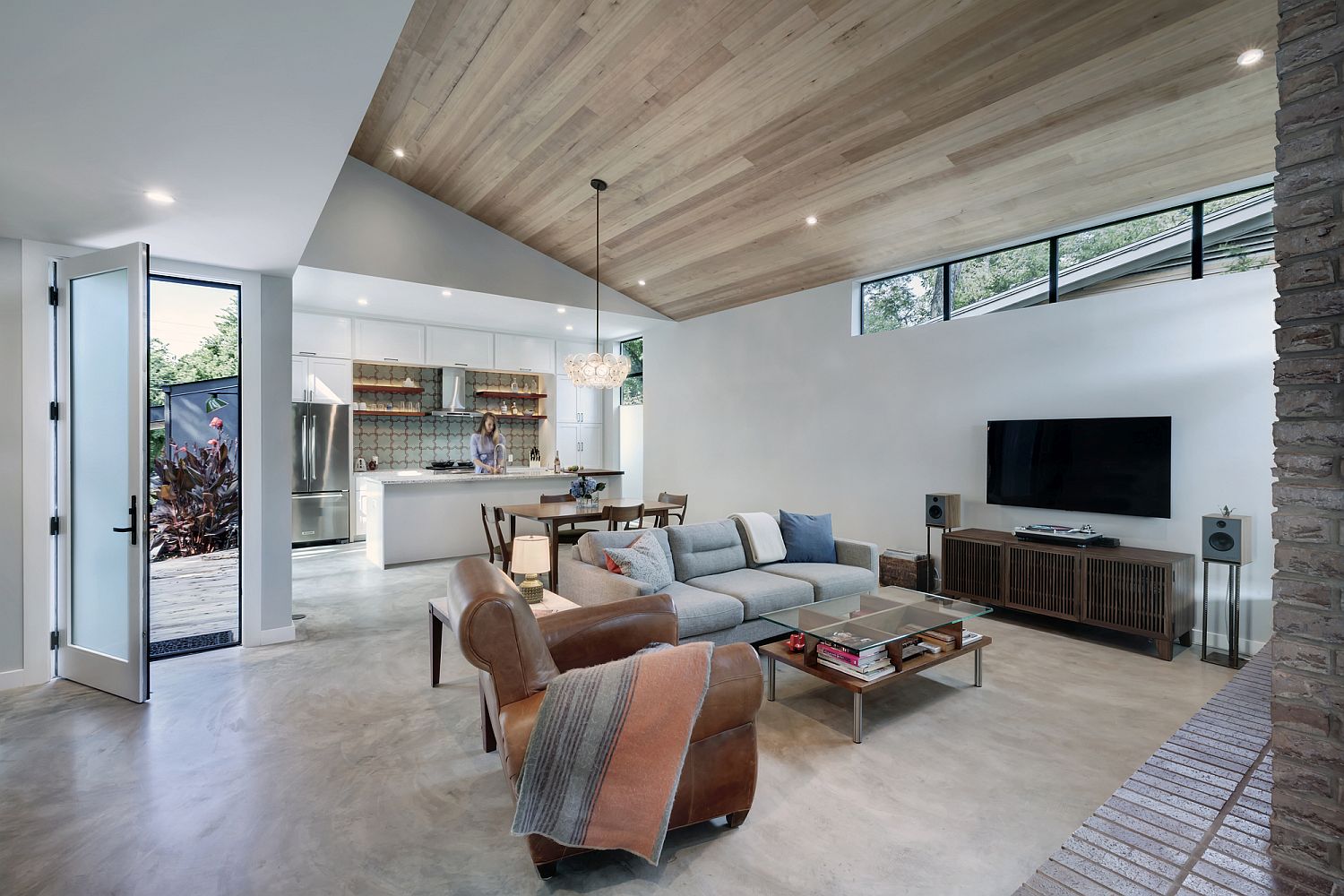 The iron spot bricks with an earthy, reddish tone around the fireplace cast a new material interest both inside and outside. The gable roof is clad with a standing seam to reinforced the clean-lined and faceted form. Furthermore, a dark gray shade of stucco contrasts and complements the warmth of the cedar with its coolness.
RELATED: Classic Ski Cabin Design Meets Contemporary Luxury At The Crow's Nest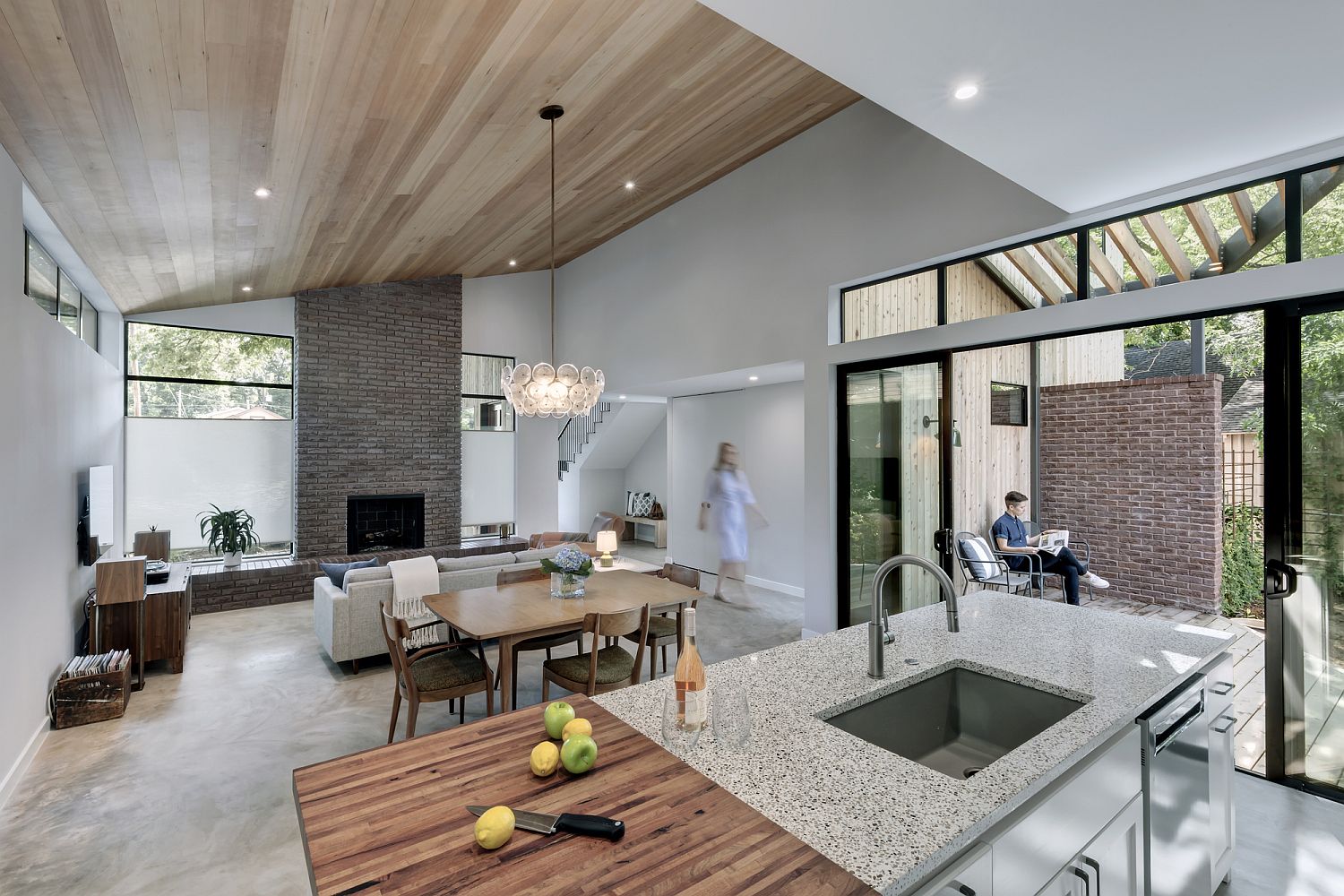 You're reading Hewn House: Classic Cabin-Style Exterior Meets Functional Modern Panache, originally posted on Decoist. If you enjoyed this post, be sure to follow Decoist on Twitter, Facebook and Pinterest.