The dream of every urbanite is to have that lovely holiday home that is far away from the constant rush and bright lights of big city. It is a dream that is often constrained by lack of resources. But this tiny vacation cabin on the Galiano Island brings the dream alive with its smart and eco-friendly design that is easy on the eyes and on the pocket. It is the perfect little escape that not only offers wonderful views of the landscape, but also allows its newly wed owners to rejuvenate and rest with ease! Designed by Trim Studio, the cabin occupies no more than just 100-square foot of space.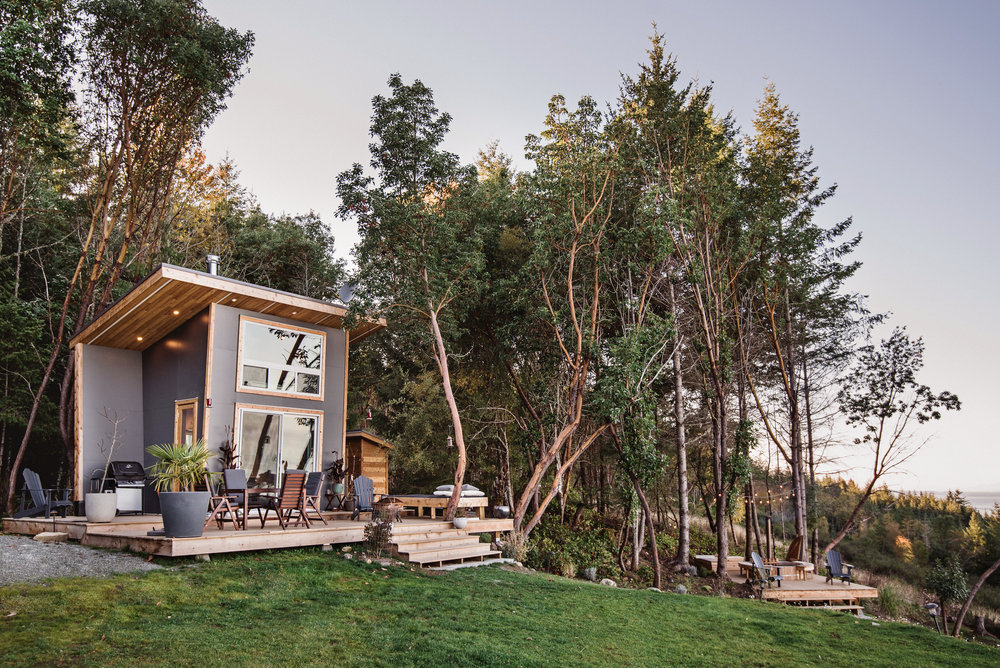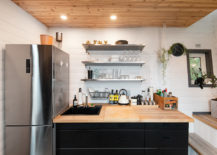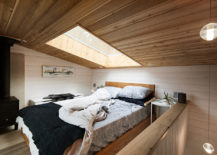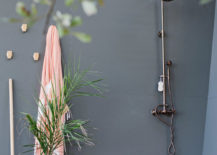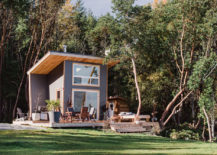 But that seems more than sufficient in here with a small living area, a functional kitchen in white and wood that has a black workstation and a bedroom that is illuminated by a brilliant skylight. Each space flows into the next and the cabin offers everything a couple could need on their vacation. Even more impressive is the gorgeous wooden deck just outside that also holds a hot tub and adds to the sense of luxury and romance the cabin exudes.
RELATED: Tiny Holiday Cabin In Normandy Charms With Its Disarming Rustic Goodness!
You also have an outdoor shower area draped in bluish-gray that helps you connect with nature further while warm lighting breathes life into both the cabin and the deck after sunset. A perfect getaway that has it all and on a budget! [Photography: Jarusha Brown]
RELATED: Eco-Friendly Cabin Design: Tiny Retreat in the Hills Offers a Cozy Green Escape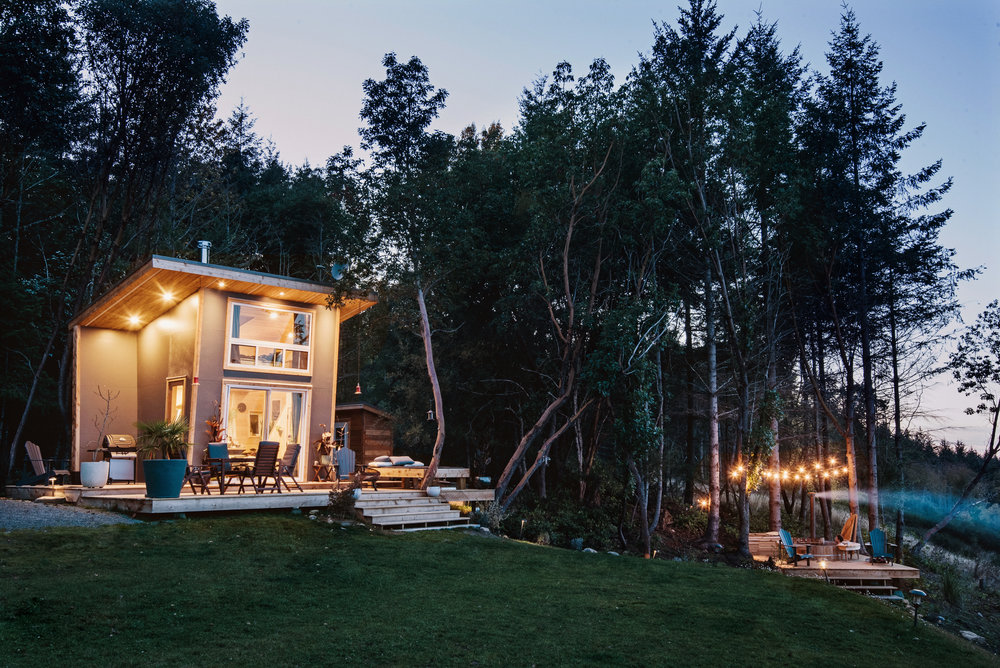 You're reading Perfect Tiny Home on an Island: Romantic Escape that Saves Space and Resources, originally posted on Decoist. If you enjoyed this post, be sure to follow Decoist on Twitter, Facebook and Pinterest.