There is no shortage of amazing views when it comes to the beautiful Mercer Island in Seattle and it is on a hillside lot next to Lake Washington that one finds the lovely Mercer Modern designed by Wittman Estes Architecture + Landscape. An aged midcentury home, the residence was redone while keeping its bones intact and using them for the new structure. The revitalized house feels fresh, inviting and elegant with many of the original midcentury traits kept intact and enhanced. The house occupies almost 16,000 square foot of space and contains everything from relaxing guest spaces and home office to a lavish pool and a spacious deck.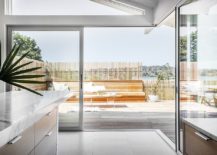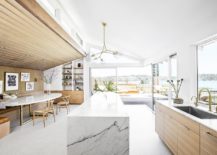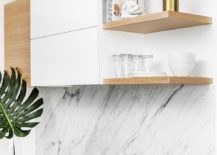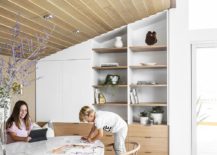 Inside the house one can see the lovely use of wood and white color scheme in both the public and private spaces. Finishes feel rich and diverse with oak wood, Carrara marble, dazzling brass fixtures and leather seats combining to create a luxurious and welcoming world. You can see wood being used to demarcate space in the open plan living and dining areas and it also connects the interior with the decks and patios outside visually. Smart shelves, cabinets and seats with built-in storage maximize space in kitchen, dining area and breakfast nook even as sliding glass doors with aluminum frames connect the interior with the spacious deck outside.
RELATED: A View to Savor: Sophisticated and Minimal S House Overlooking Lake Starnberg
Each room flows into the next and one can see the common theme of midcentury modern throughout. Sophisticated, cheerful and ergonomic, this is a house where various elements come together beautifully! [Photography: Rafael Soldi]
RELATED: Washington Park Hilltop Residence Incorporates Fluid Form With Contemporary Charm!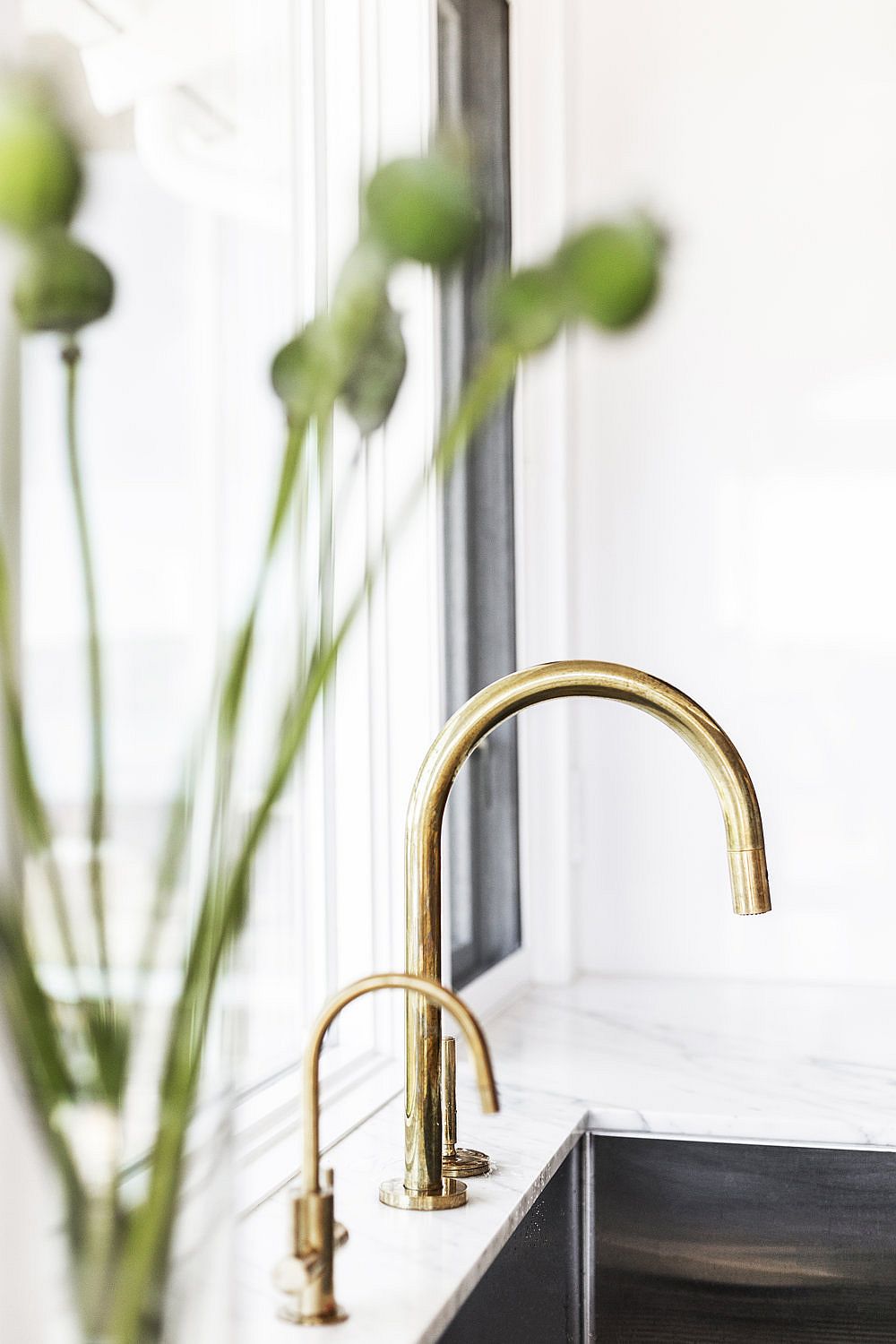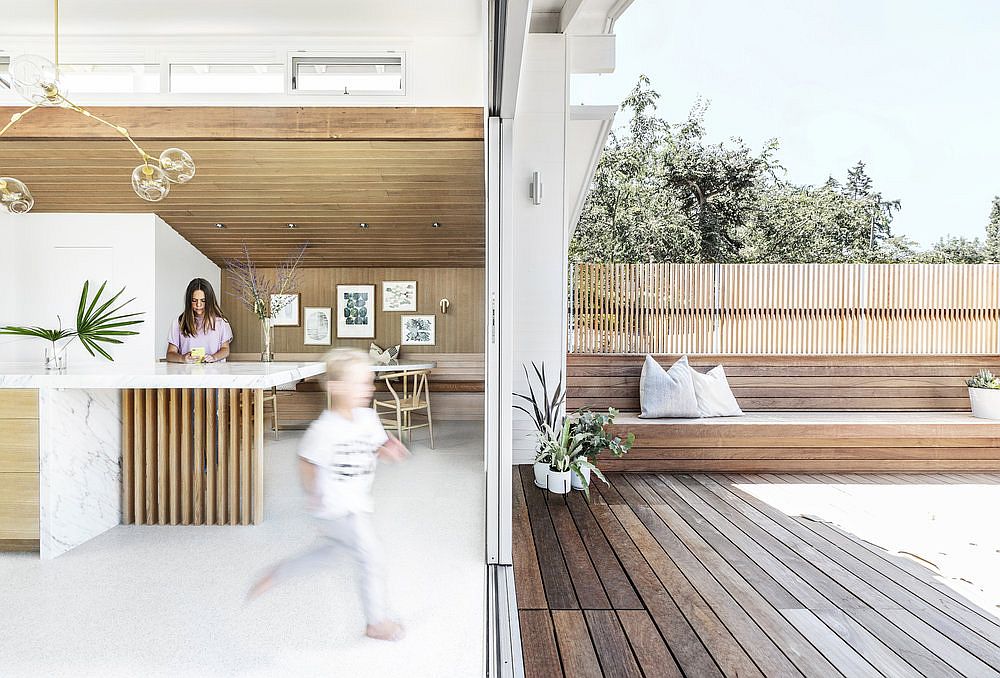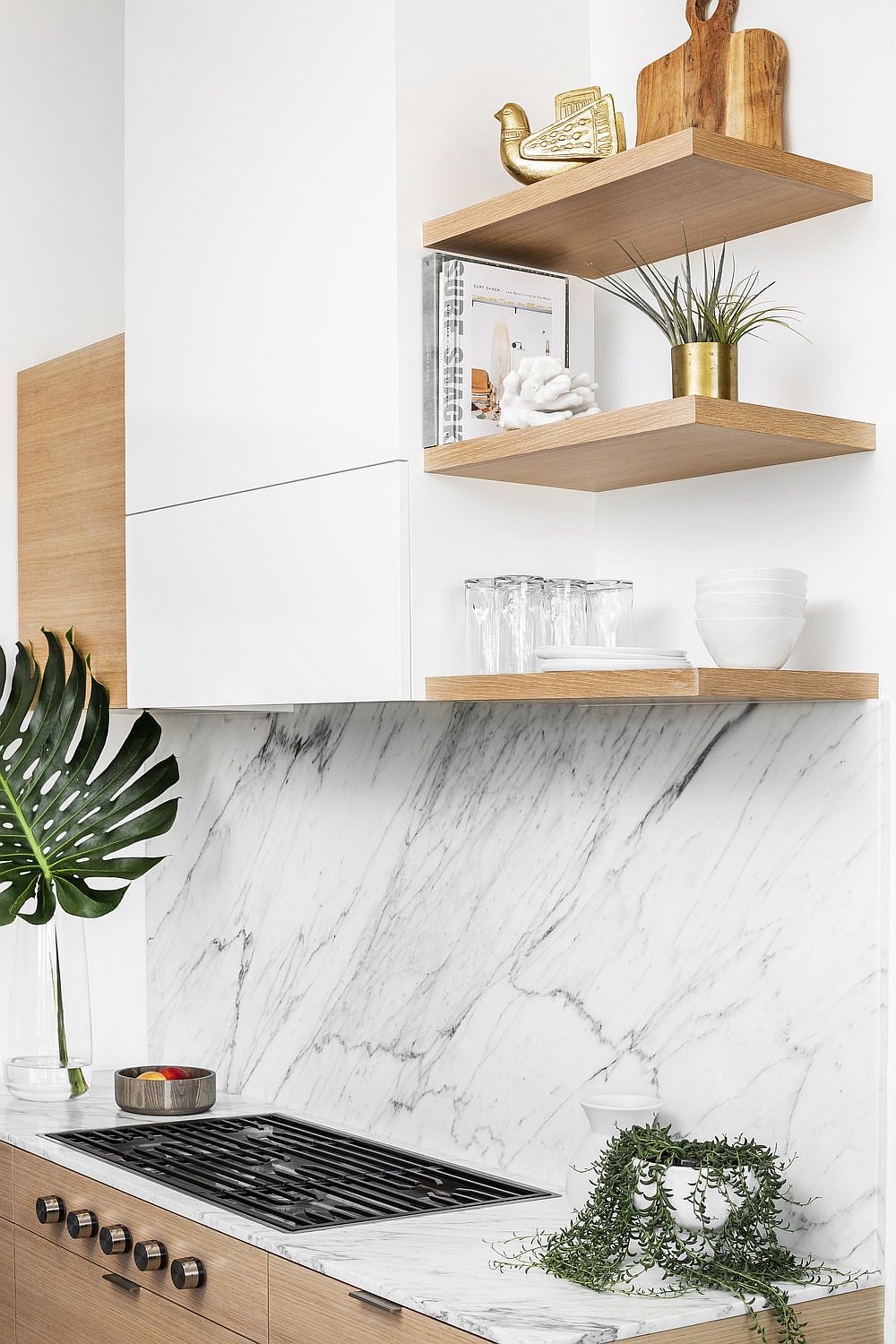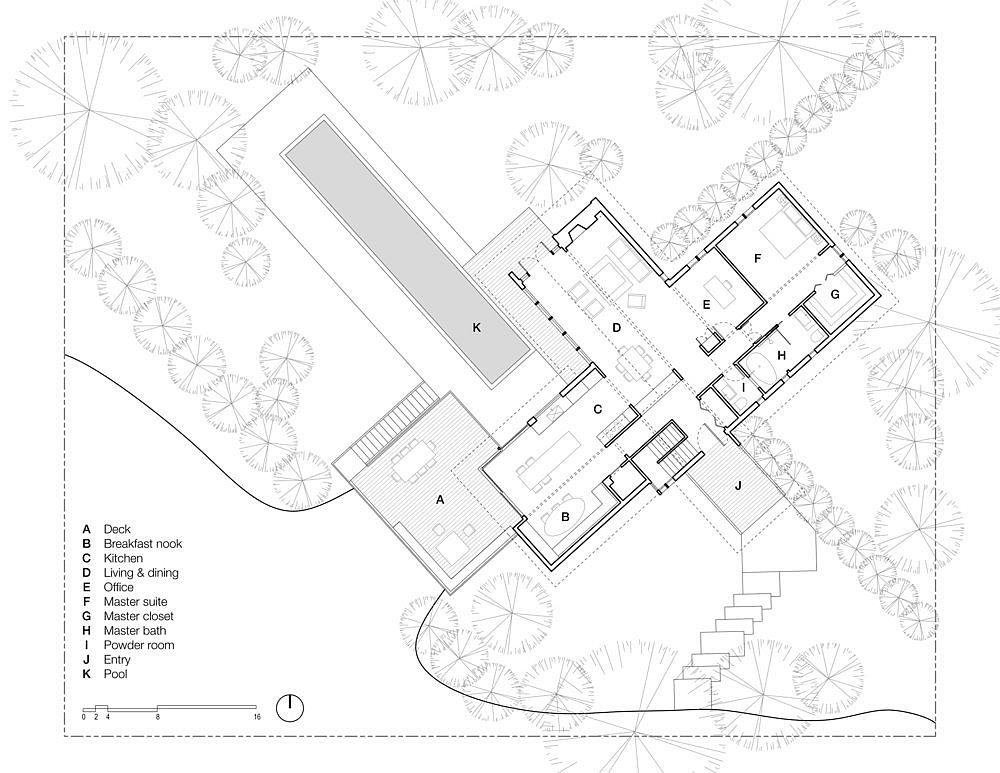 You're reading Revamped Mid-Century Hillside Home Overlooking Lake Washington, originally posted on Decoist. If you enjoyed this post, be sure to follow Decoist on Twitter, Facebook and Pinterest.