It's easy to buy into the hype around shipping container homes, but there are some fundamentals you should know before going all in.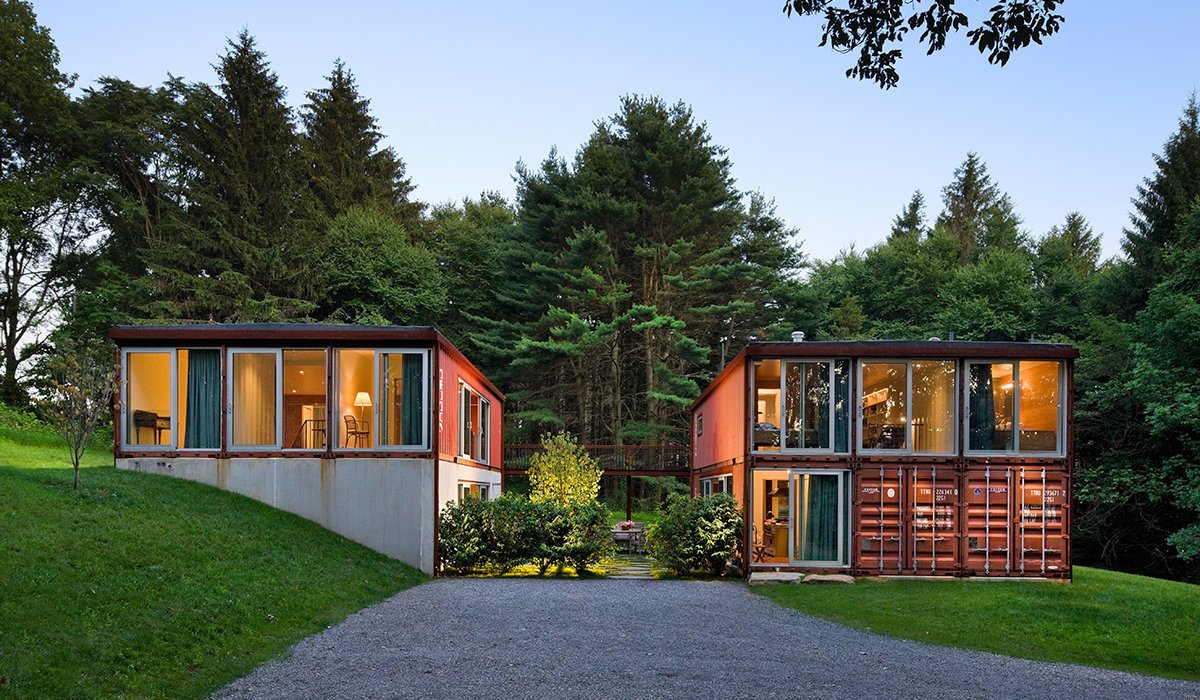 Few building types are as rife with misconception as the shipping container home. Many hopeful homebuyers assume that building one means stacking boxes together and—presto!—a brand new house. Others view it as a mysterious feat of design and engineering that has nothing to do with architecture as we know it. The truth, of course, lies somewhere in between.
Building an effective container house takes significant know-how. For those considering one, we offer the following starter guide, based on insights from a few of the market's most talented and experienced architects.
Do Work With An Architect
While a container home's building blocks—corrugated metal containers used for long haul shipping—are novel, it is still a piece of architecture. It has walls, windows, doors, and a roof, and it requires the same level of design and engineering as any other building.
You should choose an architect well versed in container work. "Peoples' imaginations run wild with container houses," notes Douglas Burnham, a principal at San Francisco-based firm Envelope A+D, which created Proxy, a two-block cultural development made of shipping containers in San Francisco's Hayes Valley. "They can see themselves doing it, but you need experts to help you figure it out." Most architects in turn work with subcontractors—engineers, fabricators, etc.—who have experience with this typology. Without their insight, costs can balloon, and unexpected issues can arise.
Next, choose your containers. Standard containers measure 20 or 40 feet in length. Container architects generally recommend what are known as "high cube" containers, which measure a little over nine feet high.
While containers should be in good shape, they don't need to be brand new. In fact, basically no containers are totally new. Some firms, like New York-based LOT-EK, embrace the patina that used containers exhibit.
"We want to explore the project as it is. We don't want to hide it," says Ada Tolla, a principal at LOT-EK. You should, of course, have the container inspected to make sure it is structurally sound and suitable for construction.
You should likewise decide whether you want to build on or off site. Doing the work off site can save significant time, but it requires more resources and expertise. Many firms employ a hybrid, with most exterior work done off-site and interiors on site.
Don't Build on Hilly or Unstable Terrain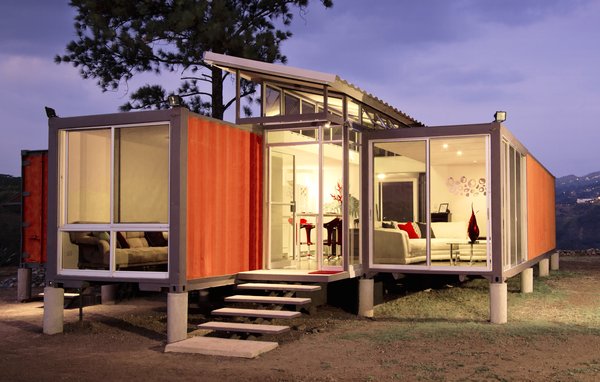 Once you've chosen your architect and containers, you must get your site, permits, and foundation. Know that your home will need to pass any locality's building standards, from environmental to seismic.
After getting the OK to build, you'll want to lay a foundation on a flat surface. Most architects use concrete and steel pier, pile, slab, or strip techniques for the foundation. Climate is also an important concern. Unsurprisingly, harsher weather can put a major strain on a container's functionality, and its ability to be maintained.
Do Go Bold With Design
See the full story on Dwell.com: The Do's and Don'ts of Shipping Container Homes