Estudio MMX designed the concrete and brick volumes of the CMR House to create an elegant contrast with a verdant subtropical garden.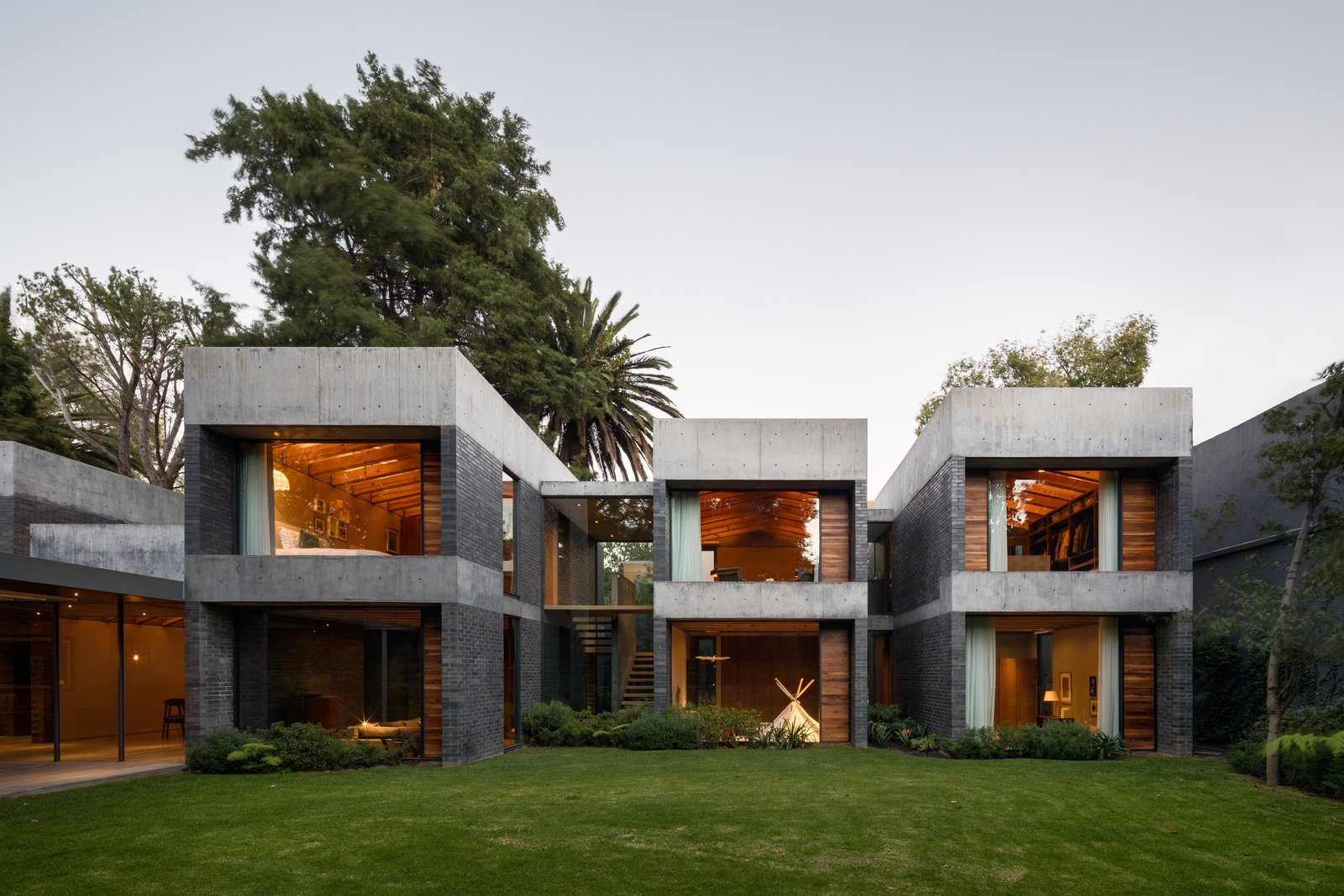 Mexico City–based Estudio MMX designed this concrete and dark brick house around an existing garden that they found too beautiful to demolish. In order to keep the garden intact, the architects decided to break up the program of the living room, kitchen, dining area, and bedrooms, and split them up into individual units set along the garden's edge.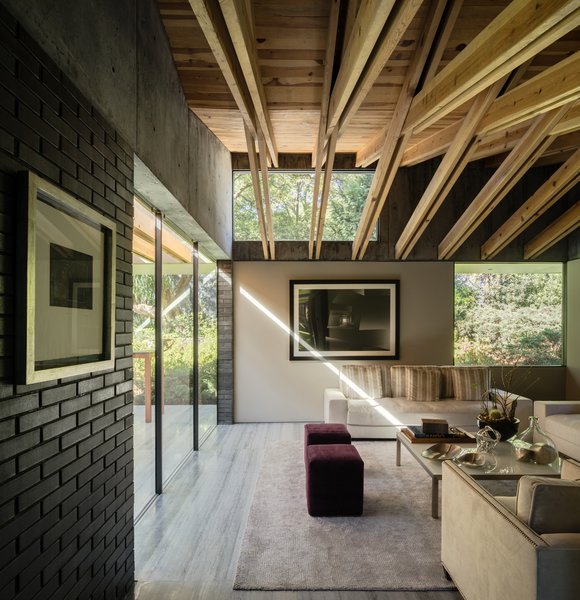 "The volumes are connected through transitional spaces that frame views of the garden, encouraging residents to make pauses while moving through the house." Says Diego Ricalde, one of Estudio MMX's four partners. The house's unique layout is intended to promote a connection between the inhabitants and the natural surroundings.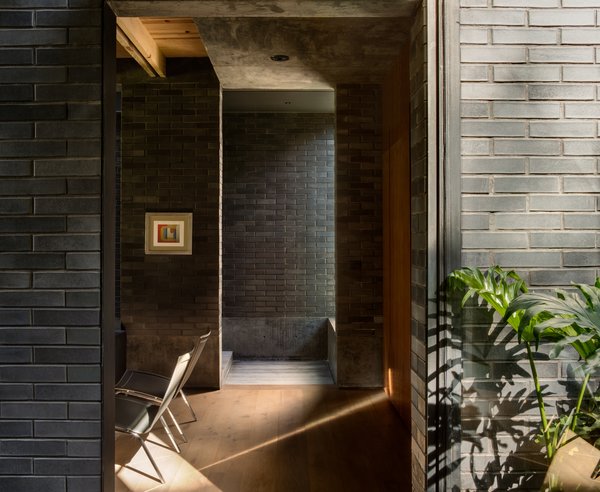 When a person moves through the house, the lush subtropical garden is their constant companion, framed in the massive windows that are the centerpiece of most rooms, and at the edges of concrete walkways and terraces. When walking from one room to another, a person moves through the garden instead of simply through a doorway.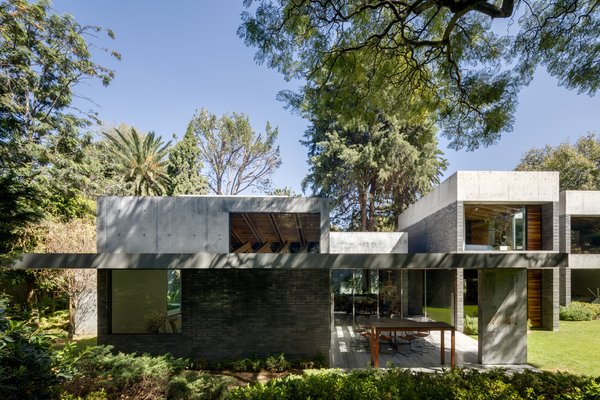 See the full story on Dwell.com: This House Outside of Mexico City Was Designed Around its Garden
Related stories:
A London Terrace House's Extension Goes Graphic With Pattern and Color
Before & After: This San Francisco Dwelling Feels Like a Japanese Ski Cabin
A Couple's Melbourne Home Uses Geometry to Tell a Love Story