Originally built in the 1930's this tiny revamped apartment in Barcelona sits on top of a building that is a stone's throw away from the coastline. Inside the apartment, it is white, brick and wood that dominate the setting as the Mezzanine House Refurbishment by Sergi Pons architects creates more space and visual lightness with innovative solutions. The apartment has just 60 square feet of space on the inside while the loft bedroom above adds additional room with ease. The mezzanine level makes most of the vertical space on offer with kitchen and dining area below.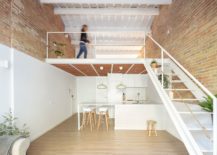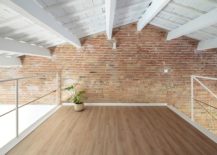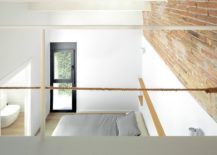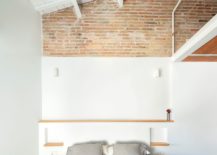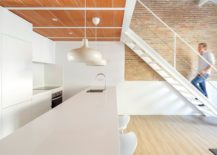 White and brick help create a backdrop that is neutral, simple and has plenty of textural contrast at the same time. Feeling monochromatic at times and yet creative, wood accents coupled with white are accentuated by décor and accessories in the same color palette. The apartment was designed for the use of a globe-trotting young Catalan who spends most of his time in Bali. This means emphasis was placed on making the apartment as uncomplicated as possible with focus being place on just the basics.
RELATED: Space-Savvy Italian Home Delights with a Nifty Mezzanine-Level Bedroom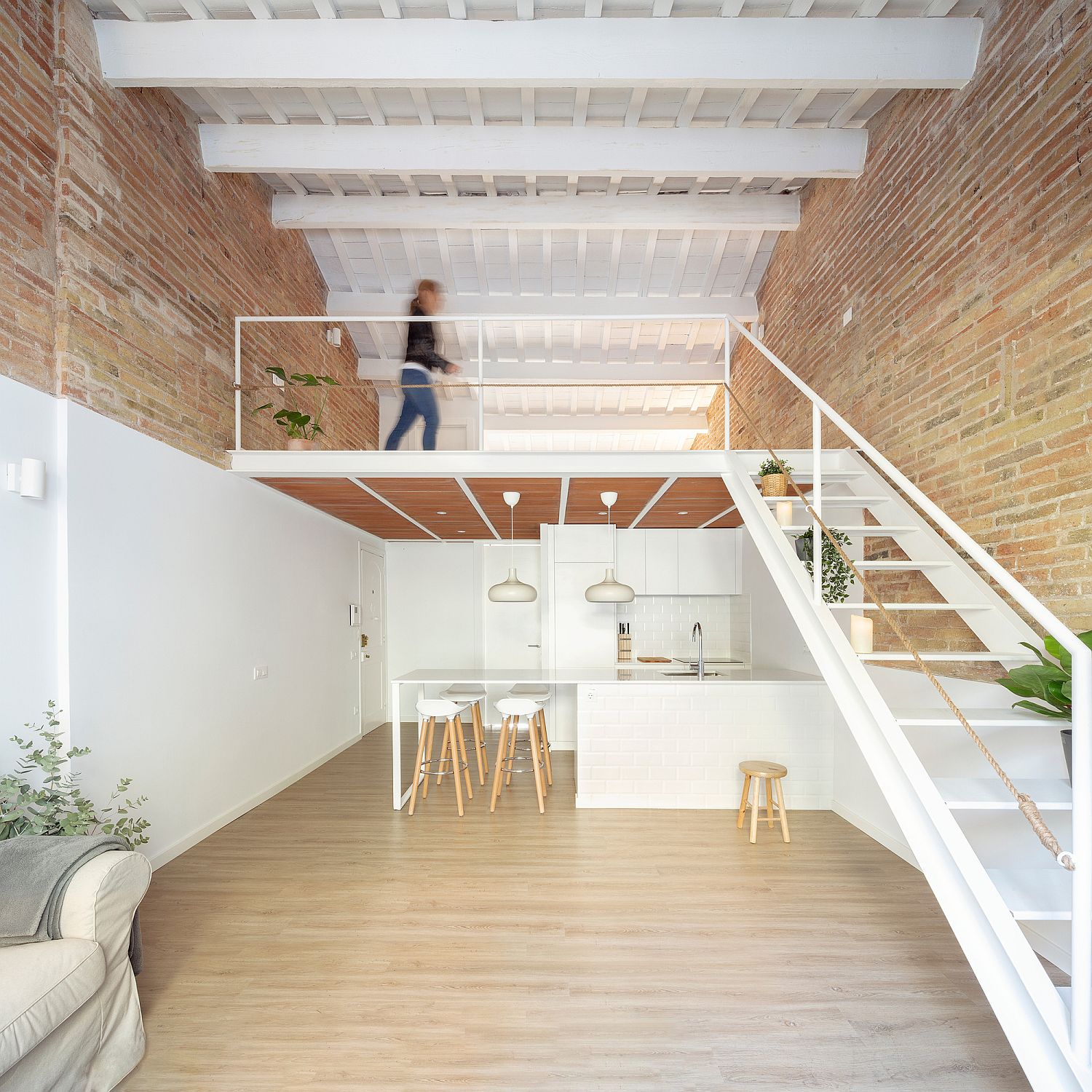 A tranquil sleeping area, flood of natural light and smart storage solutions put the final touches on an apartment that combines the past and the present in a seamless fashion. A tiny apartment that works wonders using limited resource! [Photography: Yago Partal]
RELATED: Think Vertical: Space-Savvy Kitchen and Mezzanine in Small Barcelona Apartment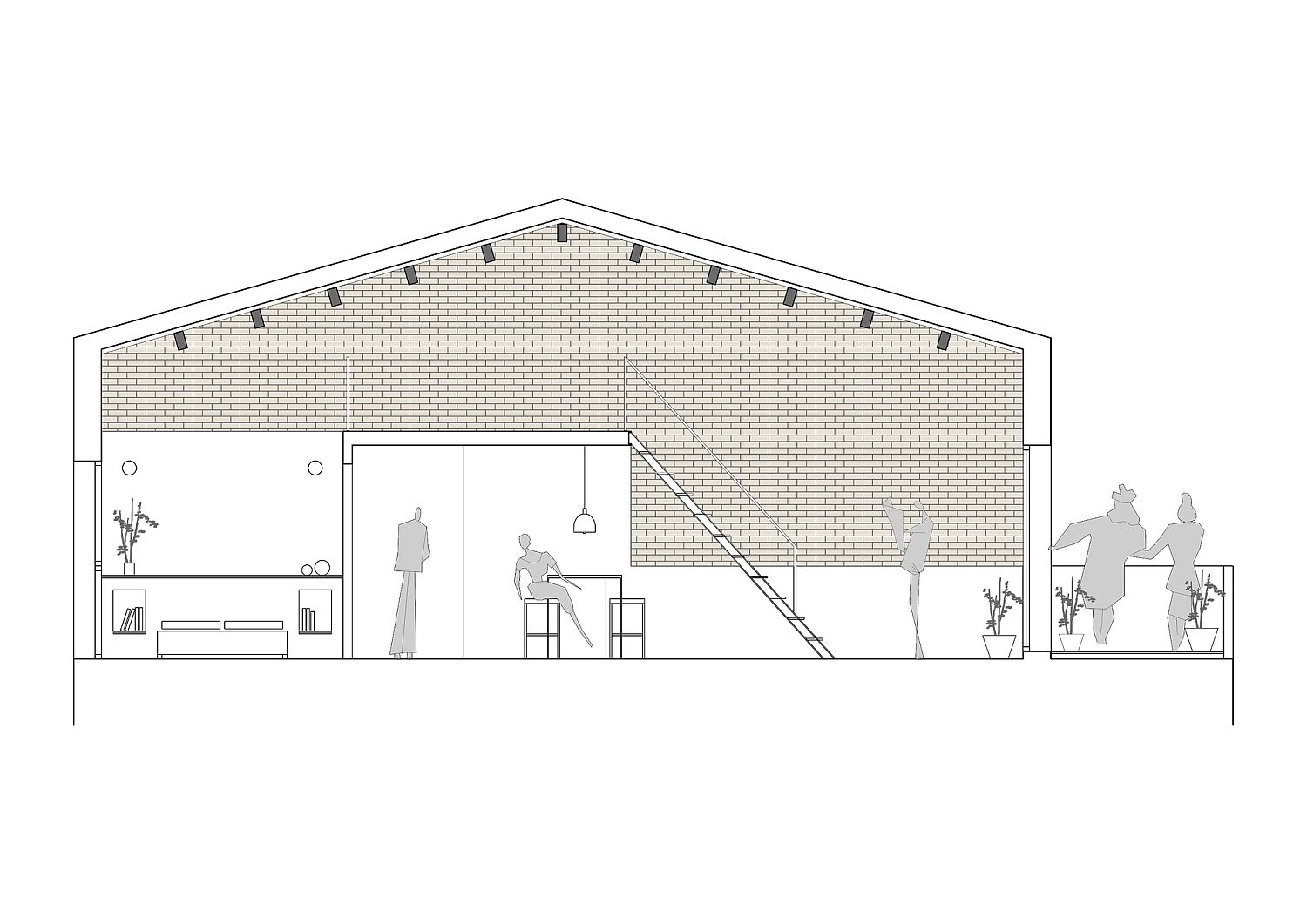 You're reading Tiny Barcelona Home Refurbishment in White, Brick and Wood with Mezzanine Level, originally posted on Decoist. If you enjoyed this post, be sure to follow Decoist on Twitter, Facebook and Pinterest.