The two-story home is crowned with a luminous living room wrapped in 27-foot-high windows.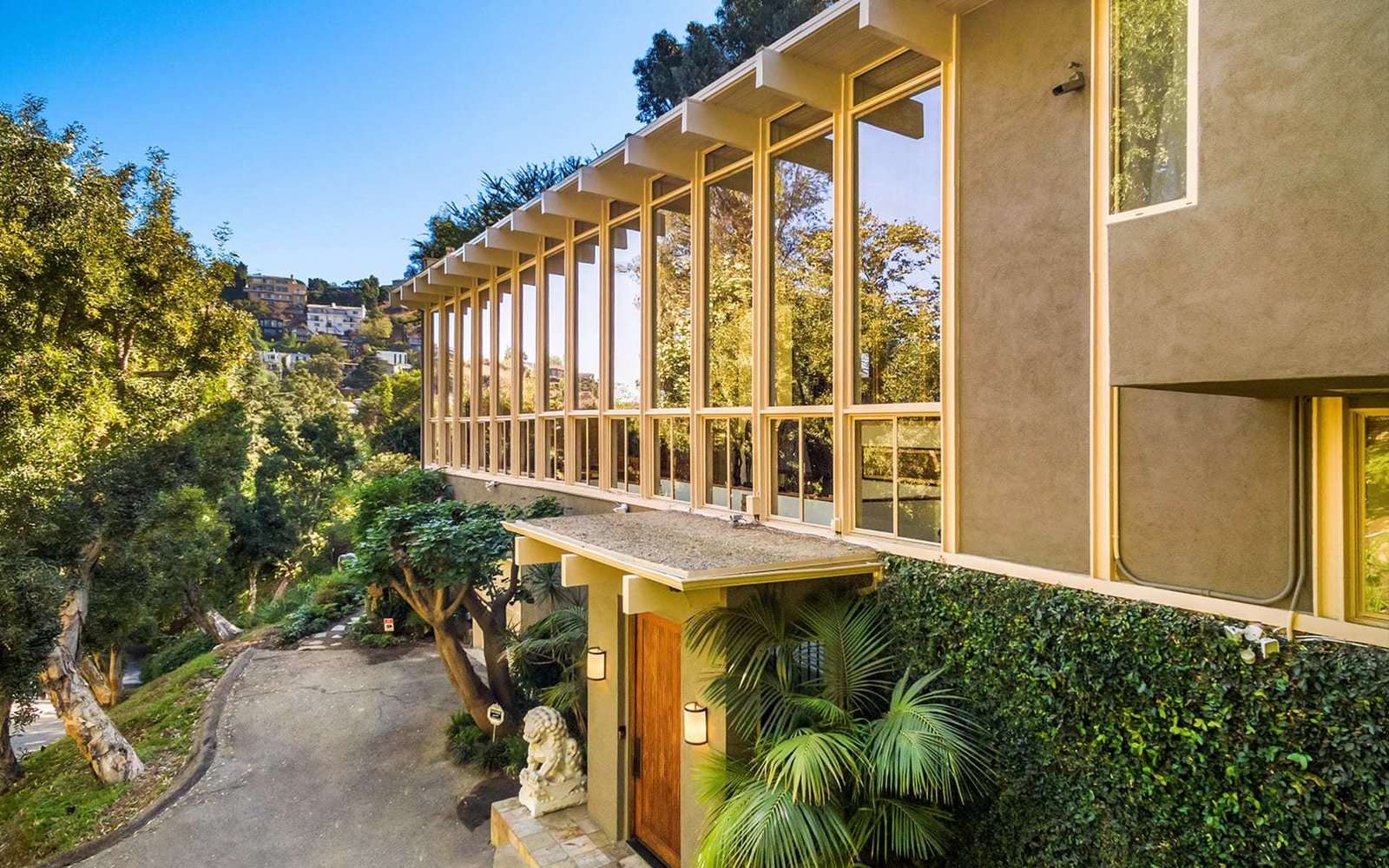 After being held by the same owners for 37 years, a two-story midcentury gem in the Hollywood Hills is now up for sale. The structure was built in 1964 by local architect Vernon F. Duckett, and it features original wood-beamed ceilings and a broad facade of floor-to-ceiling windows. Topping off the list are other unique features, such as a cantilevering master bathroom and a lagoon-style swimming pool built into the hillside surrounding the home.
Another dramatic feature is the home's two-story living room, which is wrapped with 27-foot-high windows. A large loft with a line of clerestory contributes additional daylight to the open space. Spanning just over 4,000 square feet, the property includes three bedrooms, three bathrooms, an office, and multiple lounge areas.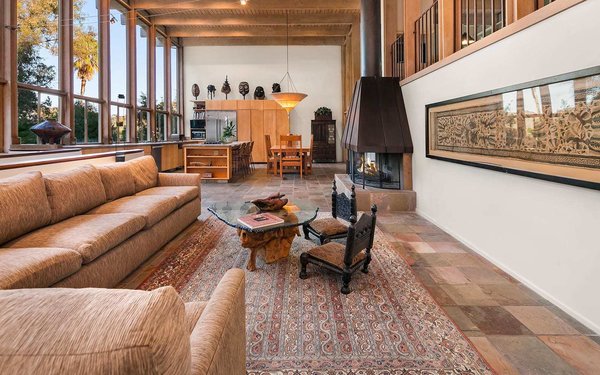 See the full story on Dwell.com: A Lagoon-Style Pool Surrounds This Hollywood Hills Midcentury Home Asking $4.3M