Designer Joyce Downing Pickens of JDP Interiors knows that a neutral palette can be boring when done wrong. So here's what you need to know in order to do it right.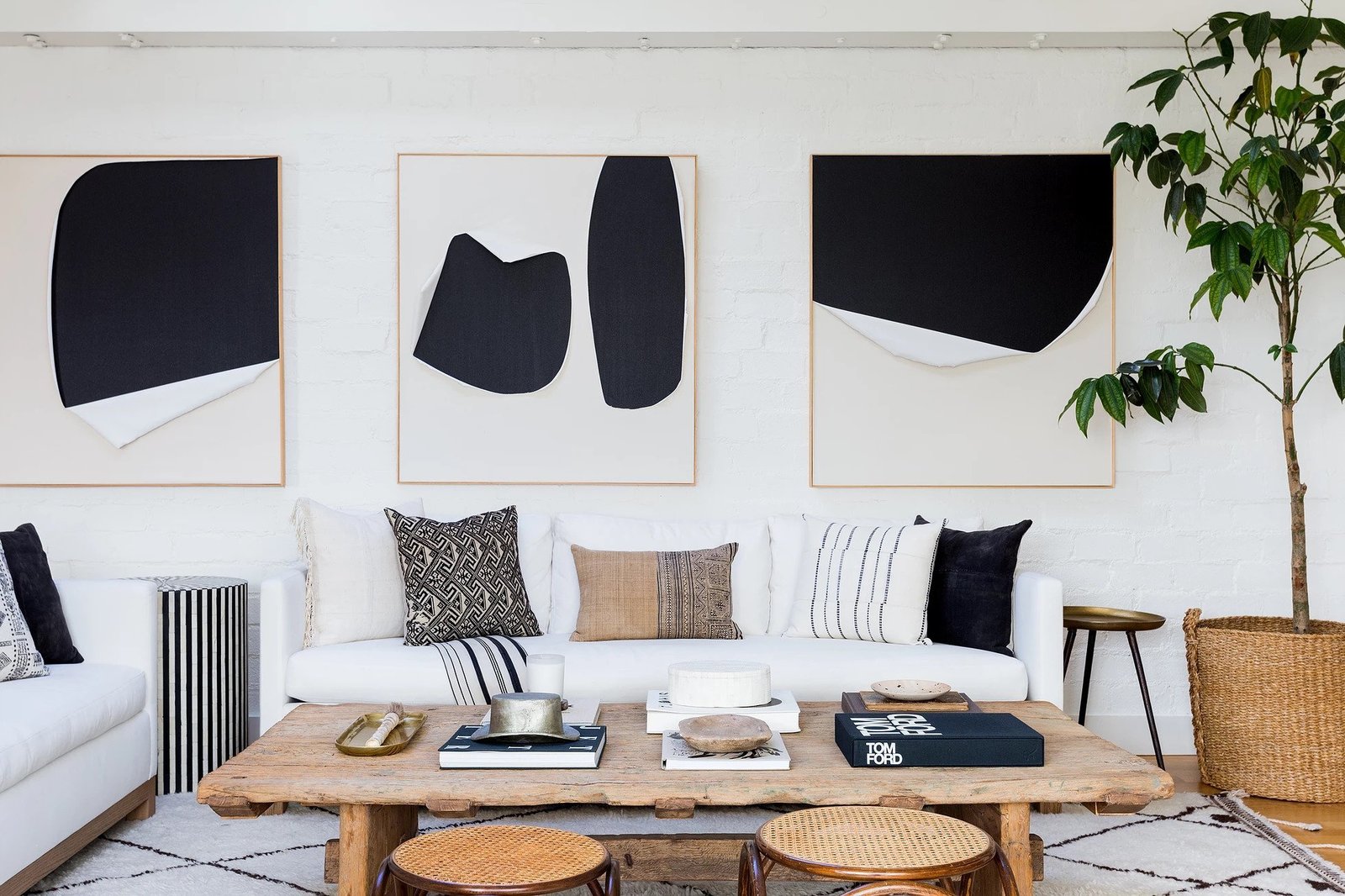 At first sight, creating a neutral palette seems straightforward. It leans heavily on monochromatic shades spread throughout a room, which either highlights architectural details or the homeowner's propensity for simplicity. But the truth is, while neutral palettes are synonymous with modern homes, they can also come across as cold and impersonal.
Joyce Downing Pickens, founder of JDP Interiors in Los Angeles, understands that this perennial trend takes some finesse to master. Her aesthetic, which she describes as "a mix of tasteful modern and old world," exemplifies the best of what a neutral palette can achieve when done correctly. With just a few shades—namely, cream, black, white, and brown—in a variety of textures, Pickens layers rooms with the details needed to make a neutral palette pop. So Dwell had to ask: What are your tricks?
Below, Pickens shares her secrets for building a neutral palette that feels comfortable, welcoming, and calm. Or in other words, the exact adjectives everyone wants to describe their home.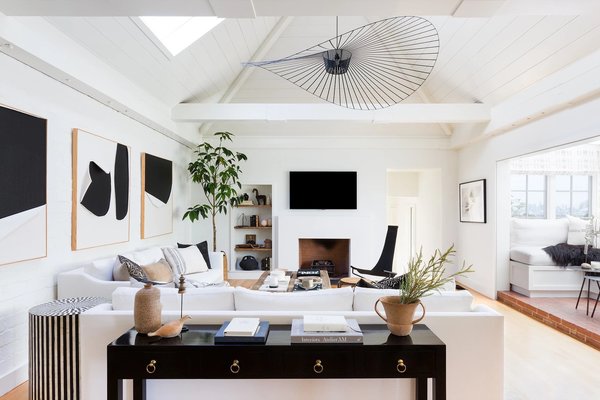 Neutral palettes can be divisive in home design: Some see this color scheme as relaxing, some see it as boring. Why do you think a neutral palette is worthwhile?
I think a home should be your sanctuary from the busy world—a place where you can take a deep breath when you walk in the door. For me, a neutral palette is the best way to execute this feeling. However, I agree that if this is done incorrectly, it can be boring! It's important to infuse a lot of texture, contrast, and interesting furniture pieces into your space in order to keep your eye entertained.
How do you begin creating a neutral palette so that it can be entertaining?
A collected look is always best when playing with neutrals. I would say that all successful neutral palettes have a collection of vintage pieces, something woven, something leather, an interesting light fixture, linens or velvets, and weathered wood. This creates texture (the most important aspect to a warm neutral palette) and depth.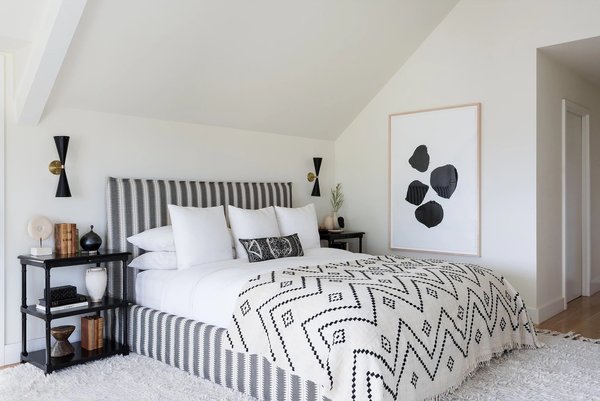 How can someone take your above tips and apply them to their kitchen, for instance?
For a kitchen, I always want to include something with some warmth. A kitchen will feel cold and stark without wood textures, leather items, or woven fabrics.
A good leather or woven bar stool, for example, can elevate a space much more than a metal one, and a vintage breadboard or wood bowls can add texture. If you don't use texture, the space will fall flat and feel more like a commercial space. A good place to search for pieces, whether in a kitchen or in other areas of a home, is in flea markets. The juxtaposition of new and old will elevate a neutral space.
What's the best way to integrate color into a neutral palette? What are some of your favorite colors to use?
The best way to infuse color is to choose a vintage rug that is mostly neutral but also has some color woven into it, like a rust or an olive green. Those colors are my two favorites. Then choose a variety of details, like pillows or vases, in one of those two colors to highlight the rug and balance the room.
I think a common mistake people make with neutral spaces is trying to infuse a color into a palette by only using accent pillows. If that's the only color in the room, it ends up feeling unbalanced. Find ways to play with color subtly while staying true to a calm, neutral backdrop. It will achieve the design you're after.
See the full story on Dwell.com: Here's the Secret to Making a Neutral Palette Pop in Your Home
Related stories:
5 Prefab Home Companies to Know in Illinois
How to Use Subway Tile to Spruce Up a Kitchen
How Beni Ourain Rugs Made It From the High Atlas Mountains to Our Homes