Modern office spaces are anything but sterile and monotonous and the JL Madeira Office designed by Metro Arquitetos Associados was specifically designed keeping in mind the unique needs of its homeowners. The office was created combining two different commercial units and this gave the architects additional space to work with even while ensuring that every inch of space was put to good use. It is wood and white that is used to shape majority of the interior with a flood of natural light illuminating its every corner. The design feels typically Brazilian with raw finishes being combined with modern overtones to usher in the best of both worlds.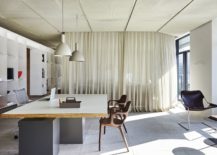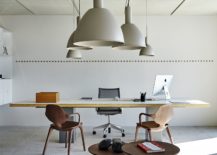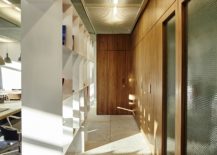 The existing corridor just outside the man office was utilized to create a reception area and entrance and a library next to it adds color and contrast without taking away from the overall aesthetics. The wet areas next to it feel equally sophisticated with private living space and meeting room next to it. But the most impressive and obvious feature of the interior is the delightful use of drapes to delineate the meeting area and private workspace from the rest of the office. This allows the owner to delineate space without having to rely on walls.
RELATED: Colorful Drapes that Showcase Best Trends of 2019: 30 Ideas and Inspirations
Beautiful pendants in white and an even layer of recessed lights complete an office that is relaxing, ergonomic and saves space in more ways than one. Different chairs in various zones also helps delineate space without using borders and give the office a diverse visual appeal. [Photography: Ilana Bessler]
RELATED: Spacious Home Office Addition Transforms This Texas Home Next to a Creek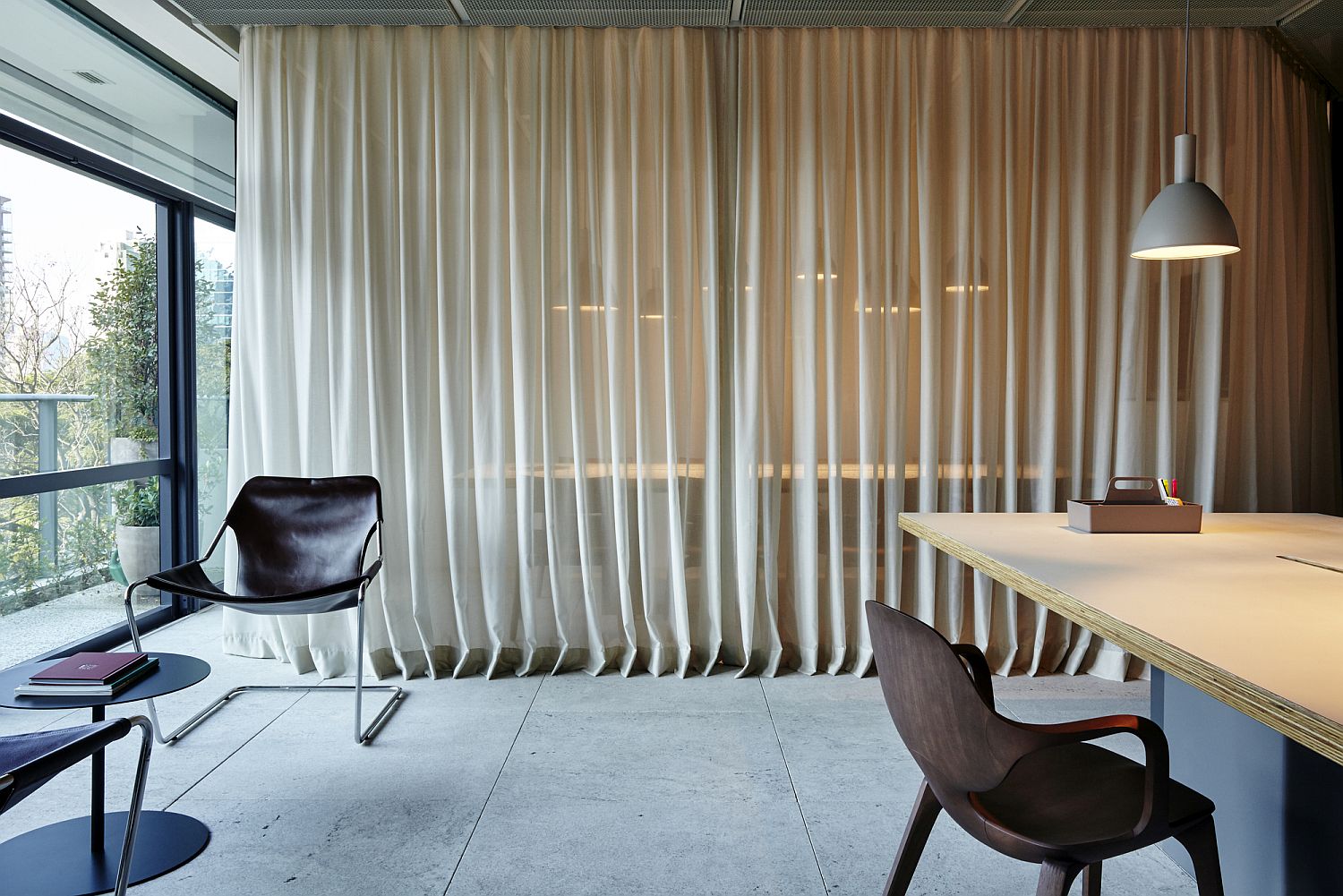 You're reading This Spacious and Inventive Office in Brazil Uses Drapes to Delineate Space, originally posted on Decoist. If you enjoyed this post, be sure to follow Decoist on Twitter, Facebook and Pinterest.