Nestled on the West Coast of Phuket and sitting in the heart of Tambon Patong, the Kalim Beach House is a stunning escape that offers mesmerizing views of the iconic coastline, the distant Andaman Sea and unforgettable sunsets. The hillside house sits on a tight lot where architects from design Qua had to come up with unique solutions that maximized vertical space. Working around tough corners and features that limited the overall form of the expansive house, the new interior is filled with ample light even while keeping out the hot tropical sun.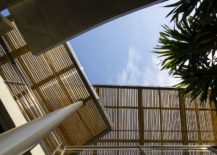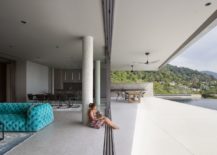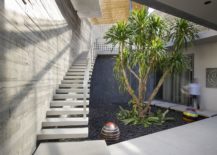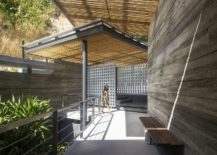 The most prominent and beautiful feature of the residence is undoubtedly the curved pool that sits just outside the living area and the outdoor hangout. The pool reflects the house and the sky when still and a dip in here each evening gives the homeowners a view of sun setting into the Andaman Sea along with the many unforgettable hues that it brings. Next to the pool and the deck is the open living area which is connected with the outdoors using a series of sliding glass doors. With a smart kitchen and dining area, this is the central social zone of the house.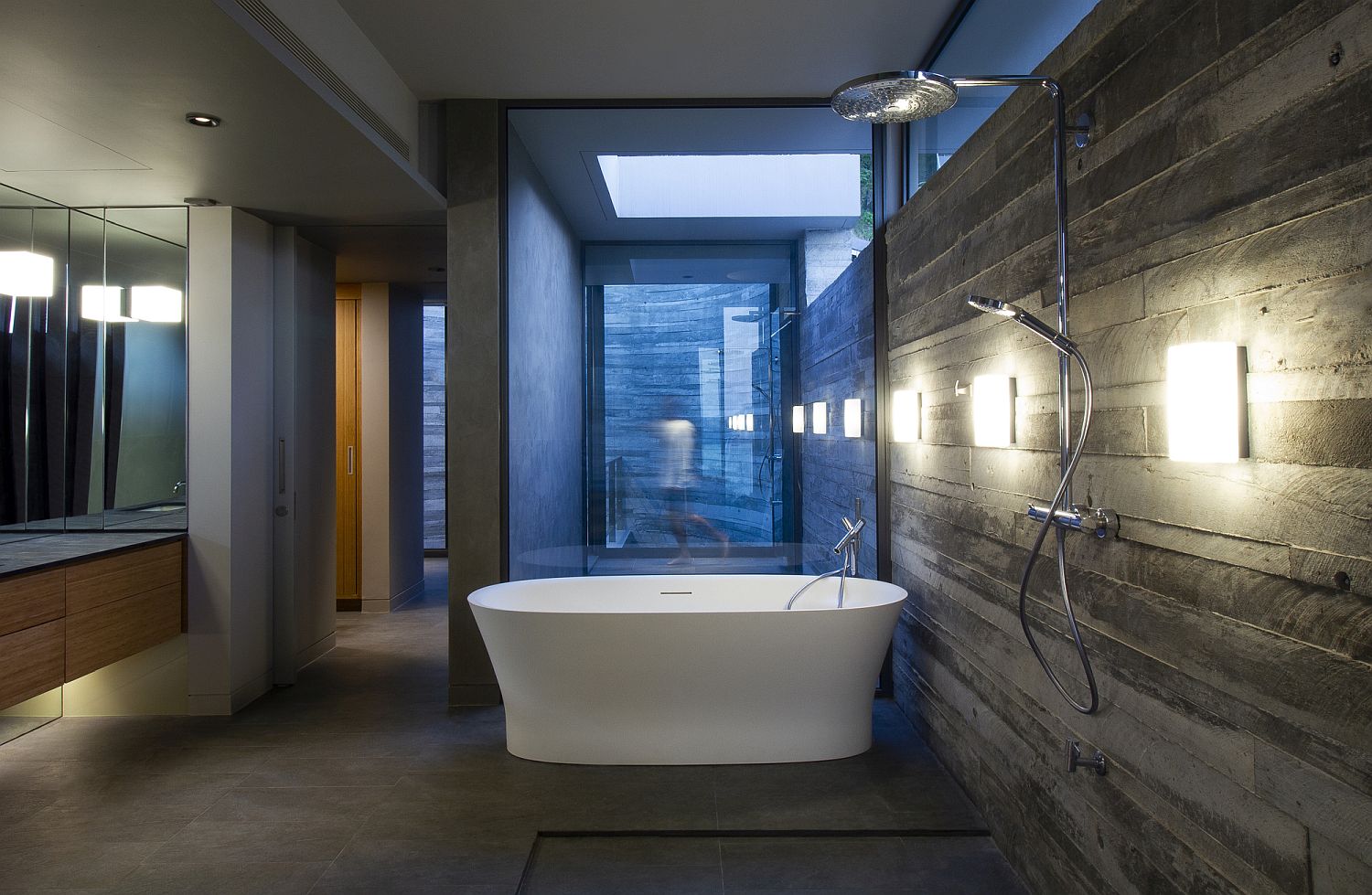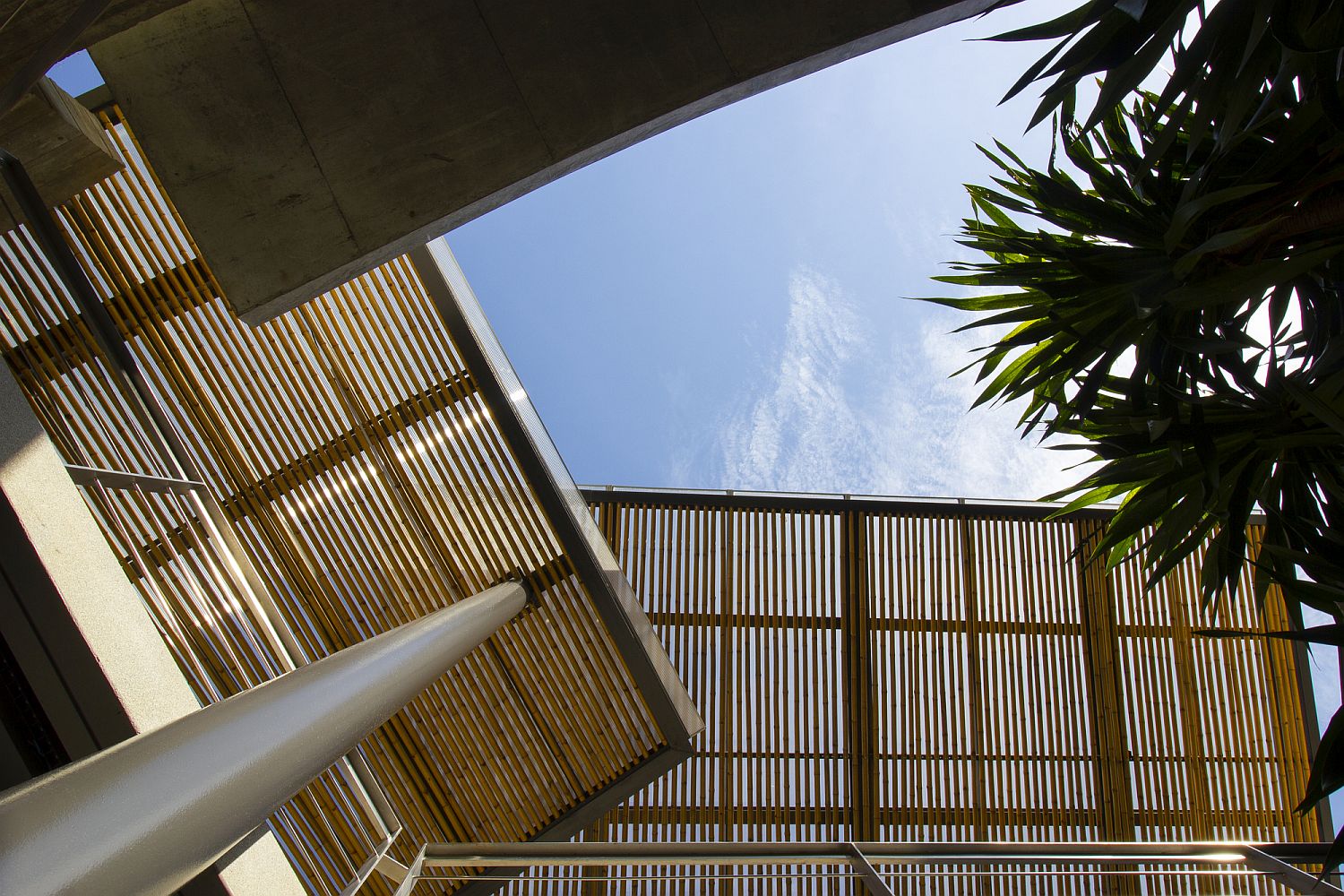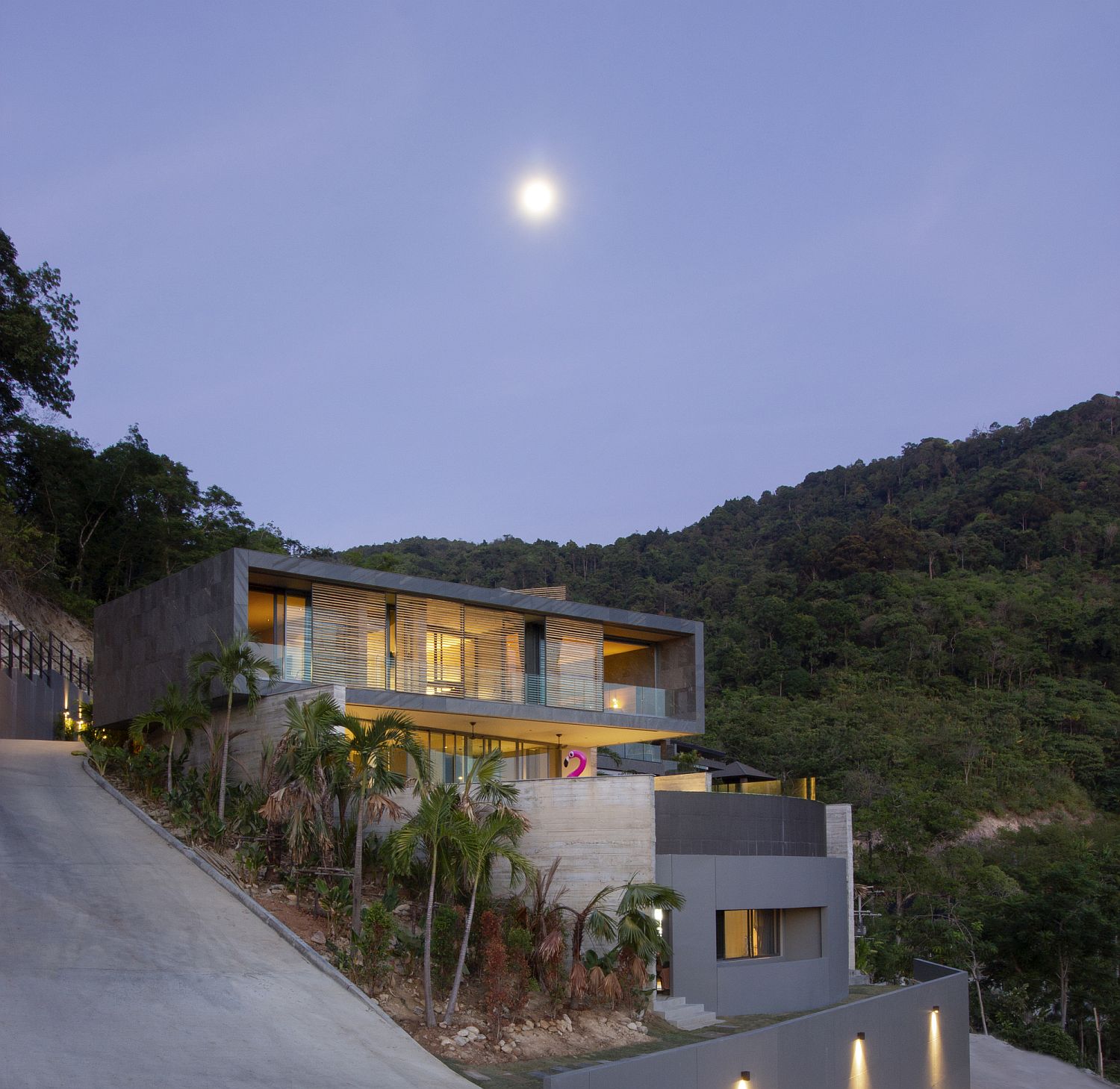 Four bedrooms, bathrooms and additional guest and utility spaces complete the home where a series of bamboo shades and operable blinds keep out blazing heat and sunshine. Sheltered courtyards and walkways around the house, concrete walls and woodsy finishes put the final touches on a spectacular residence that drapes you in luxury. [Photography: Levi Wells]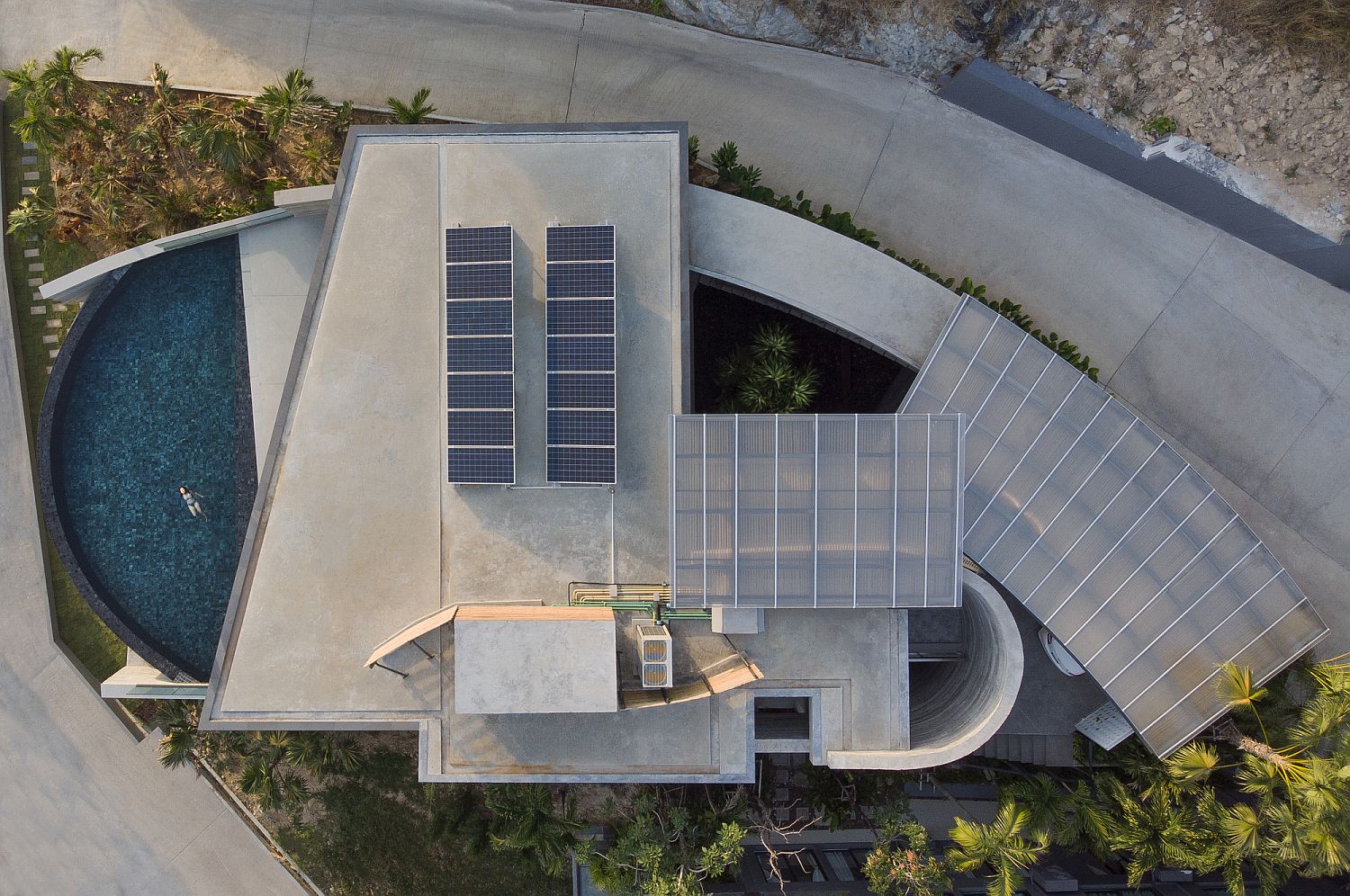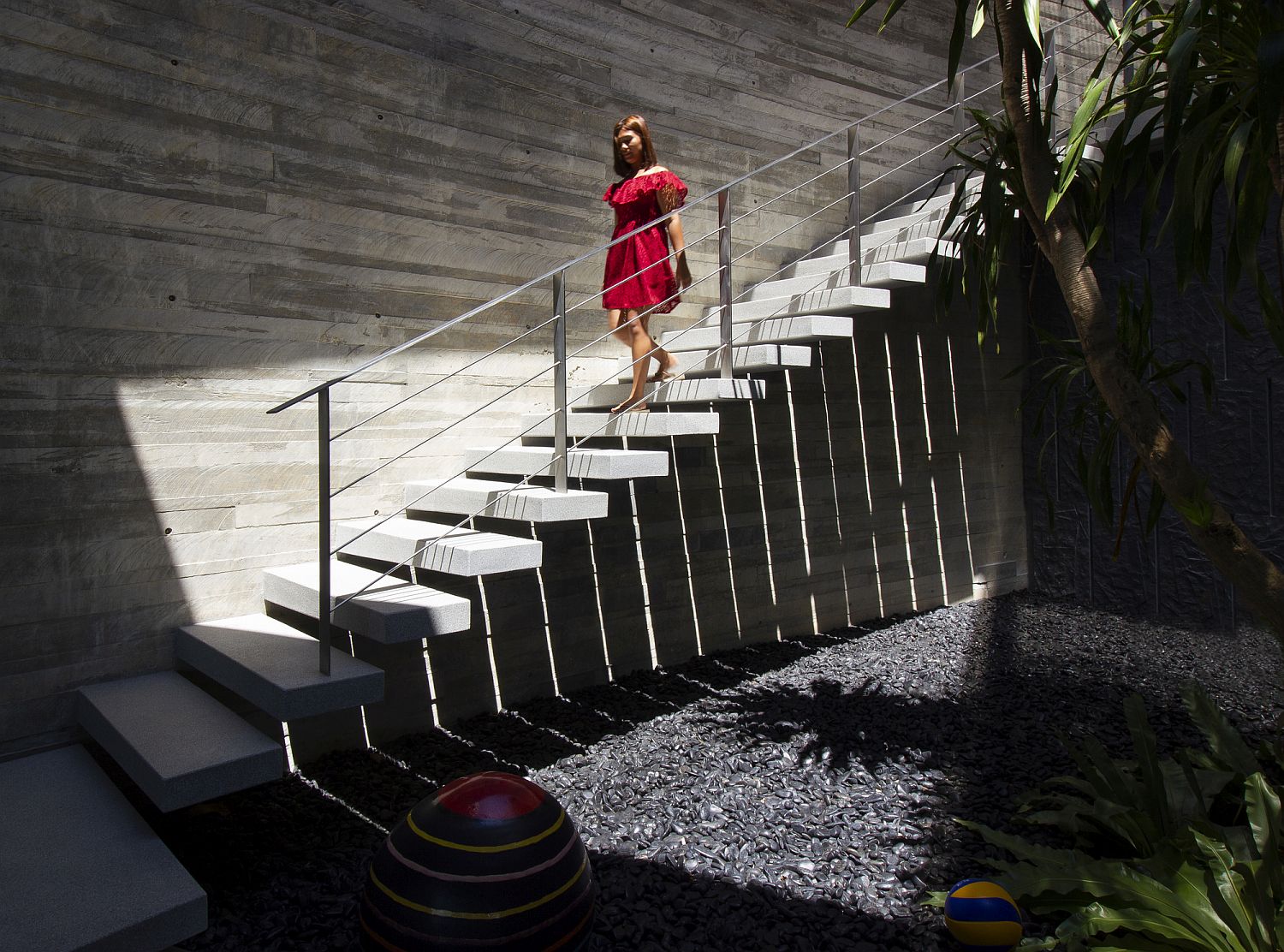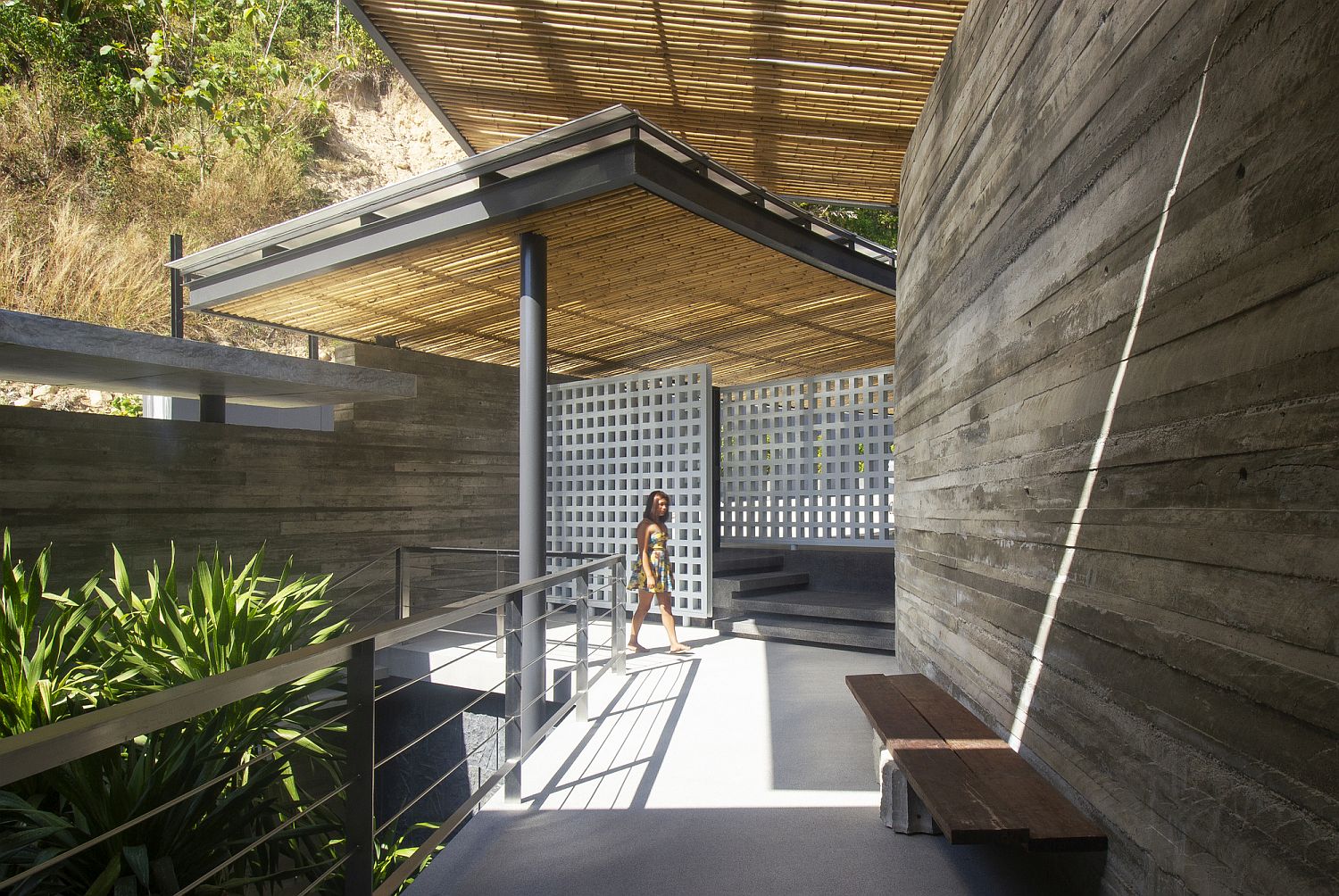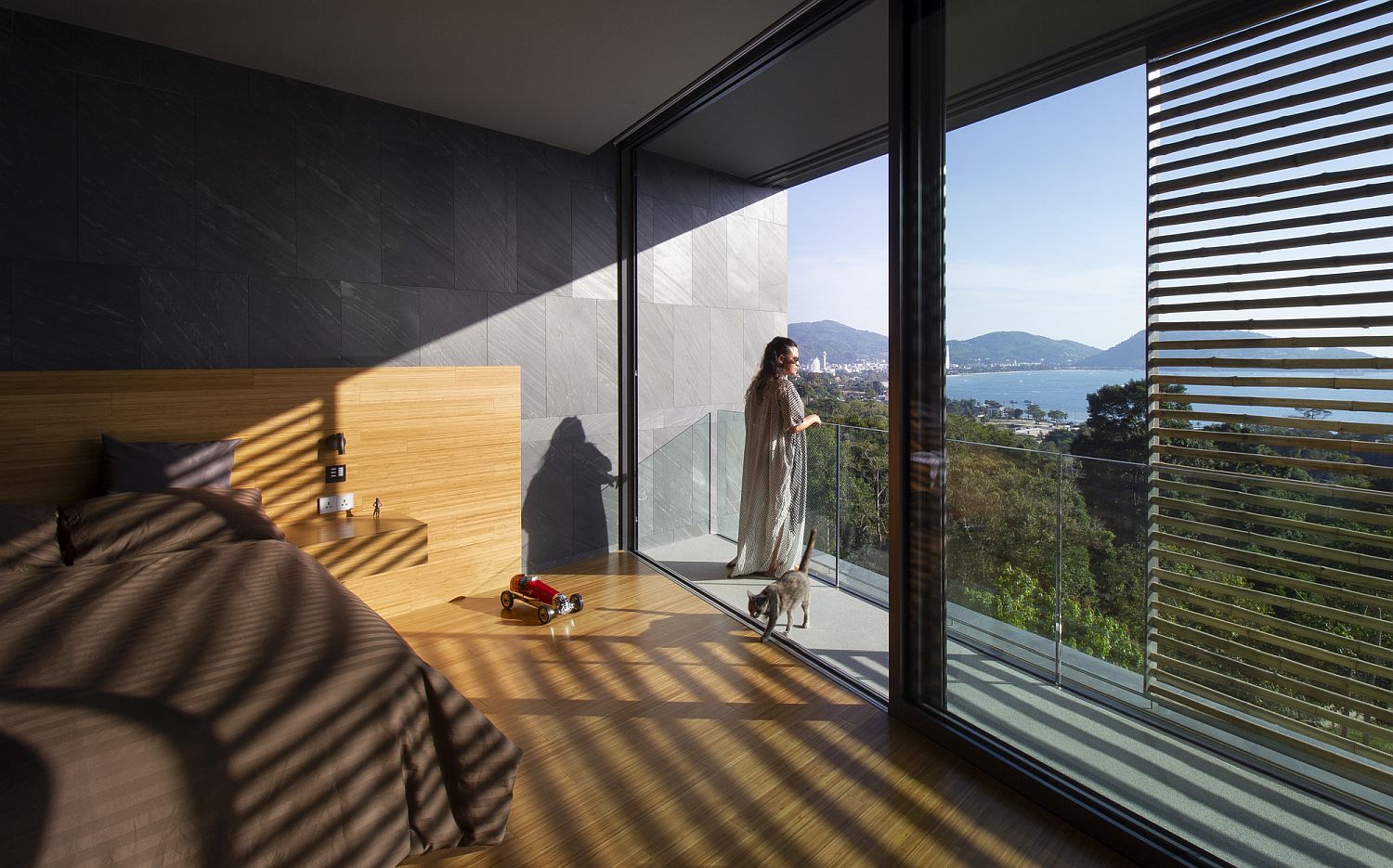 You're reading Breathtaking Andaman Sea and Sunset Views Await at the Kalim Beach House, originally posted on Decoist. If you enjoyed this post, be sure to follow Decoist on Twitter, Facebook and Pinterest.