After a yearlong restoration led by Marmol Radziner, this svelte home can now be rented for $26,000 a month.
Richard Neutra is a familiar name in the Hollywood Hills, having designed many of the area's midcentury-modern homes throughout his illustrious career. One property, the 1958 Lew House, sits along a winding street above the famed Sunset Plaza. A renovation in the early 2000s recaptured Neutra's original vision for the home—most notably by reinstating the showroom-like glass walls that enclose the carport.
The current owner enlisted Leo Marmol and Ron Radziner of Marmol Radziner + Associates to complete a yearlong restoration. The firm relied on their prior experience restoring other Neutra designs and worked to retrace the home's original design. In a 2002 interview with the Los Angeles Times, Marmol, who supervised most of the project, described the home's state at that time as "dingy" and needing to be "woken up." The result is a tri-level villa that pays homage to both Neutra and midcentury-modern design.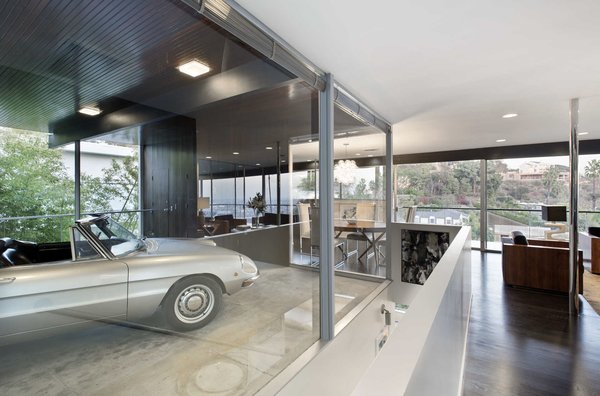 In addition to restoring original window openings and layouts, the renovation also expanded the home to include an additional lower level and backyard pool. Finishes throughout were updated in timeless shades that have withstood the test of nearly two decades passing since the project wrapped. Featured in photoshoots and previously available as a short-term rental, the Lew House is currently available to rent for $26,000 per month. Keep scrolling to see more of this Hollywood Hills hideaway.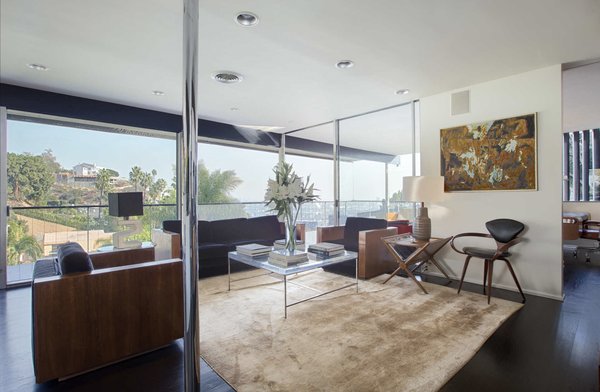 See the full story on Dwell.com: Richard Neutra's Restored Lew House Is the Epitome of Midcentury Cool
Related stories:
A Rare and Restored 1967 Post-and-Beam in South Pasadena Hits the Market for $2.25M
Actor Hilary Swank's Former Greenwich Village Townhouse Hits the Market at $11M
This 1956 Post-and-Beam A-Frame in Denver Radiates Vibrant Vintage Vibes