A kitchen is different for different people. Some want one that offer just the bare minimum and allows you to prepare a basic meal when you need one. Others want a space that is far more demanding and can serve a family of 4 or 5 with ease. Then there is the modern trend of social kitchens that bring the entire family together and ensure that even those cooking can constantly interact with other members of the family. No matter what your functional requirements of the kitchen are, a new season or a new year brings with it an opportunity to change it from a stylistic and aesthetic viewpoint. Today, we delve into the world of kitchens with floral pattern and how they add that something different to the open plan setting.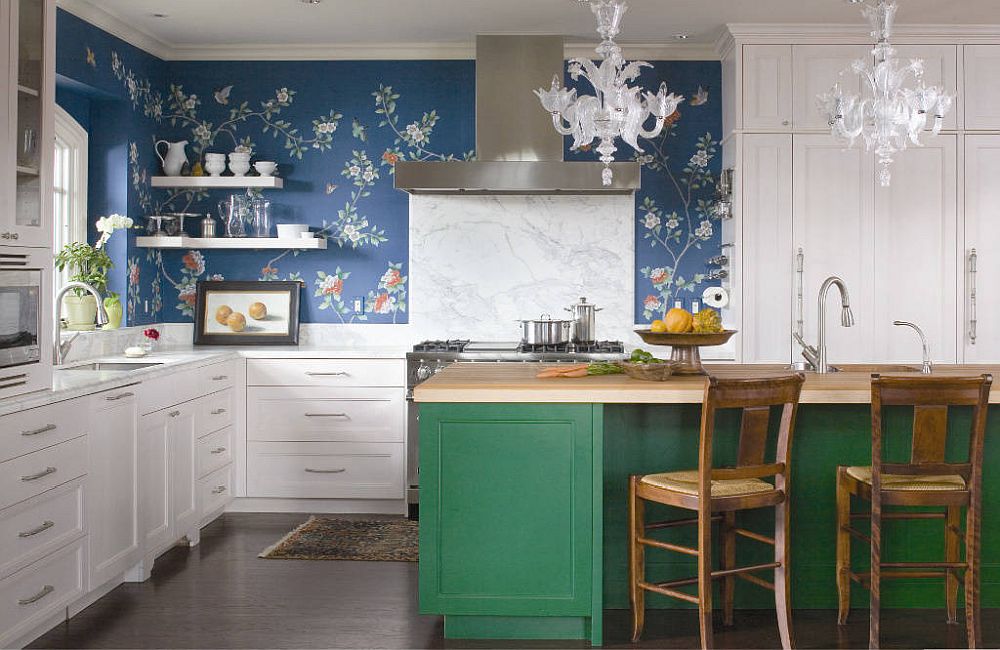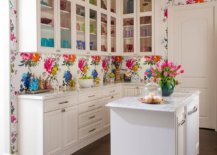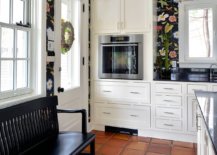 Adding floral pattern to the kitchen is not all that common and ye it is a look that works with a variety of styles. Some styles obviously are much more naturally inclined to the kitchen with floral pattern than others like shabby chic, eclectic and tropical. Yet, when used in a restrained fashion, this is a look that feels organic in the modern kitchen as well. From wallpaper and window coverings to décor and more, this is a look at different fun ways in which one can bring flower-filled beauty to the kitchen –
Wallpaper Keeps Things Simple
Wallpaper is arguably the easiest and most effective way of adding floral pattern to the modern kitchen while keeping everything else unaltered. You can start off small with the wallpaper and use it for just a little section or as part of the accent wall. If you love the look, then there is always an option of bringing more floral charm to kitchen by replicating the idea. Do make sure though that rest of the kitchen remains as neutral as possible and the colors elsewhere are not too bright. This makes sure that the overall visual is uncluttered, elegant and keeps the focus on the wallpapered section.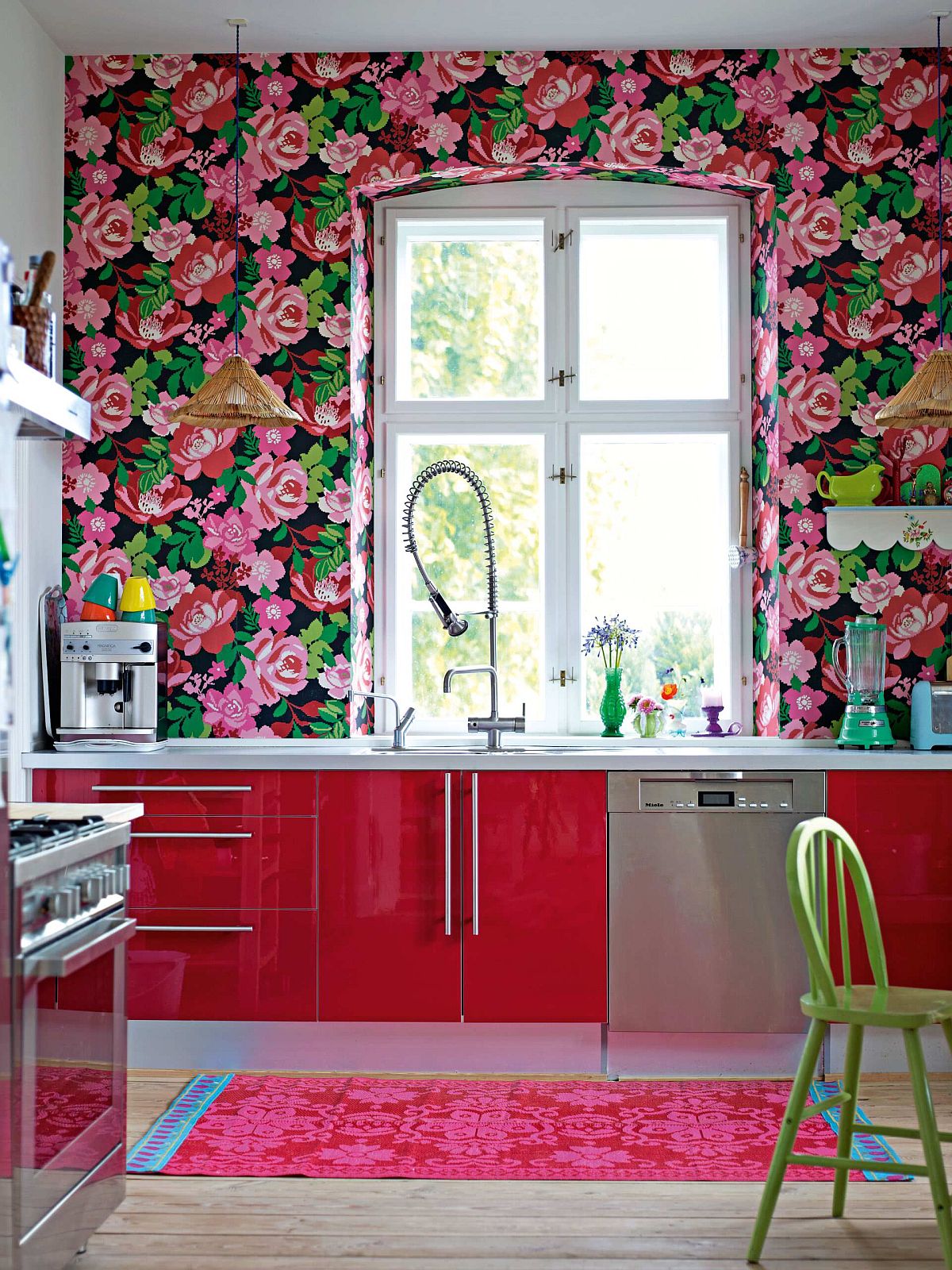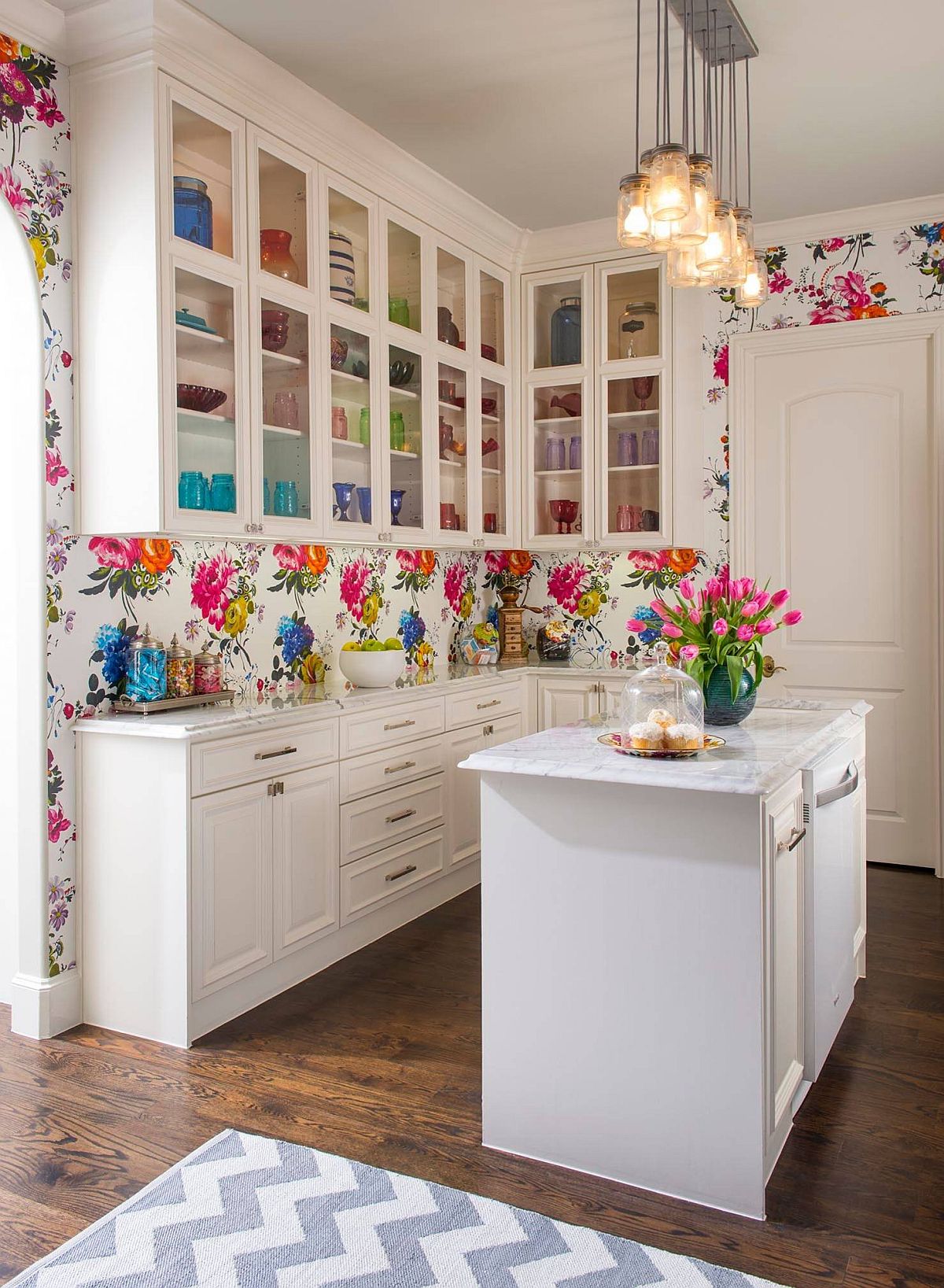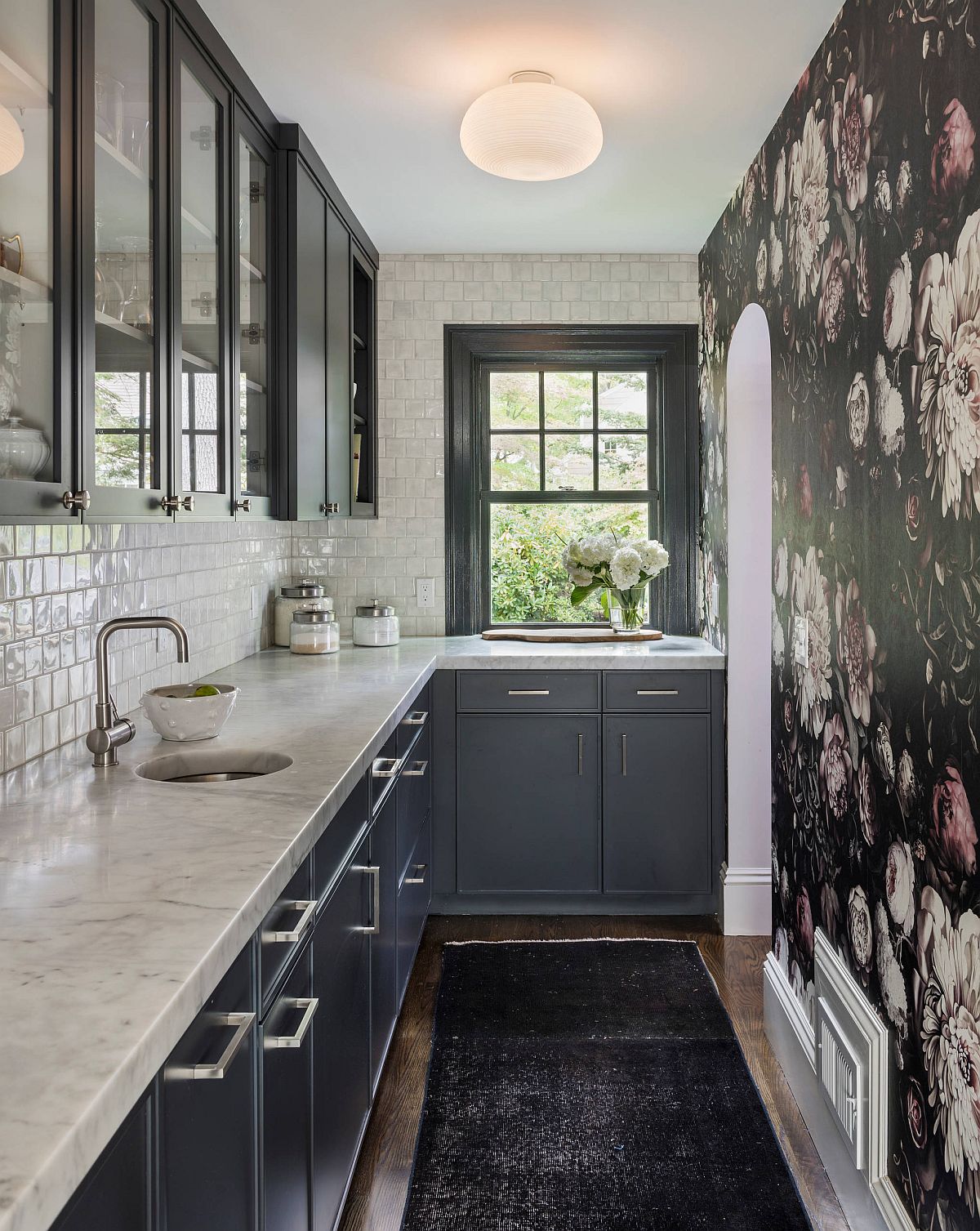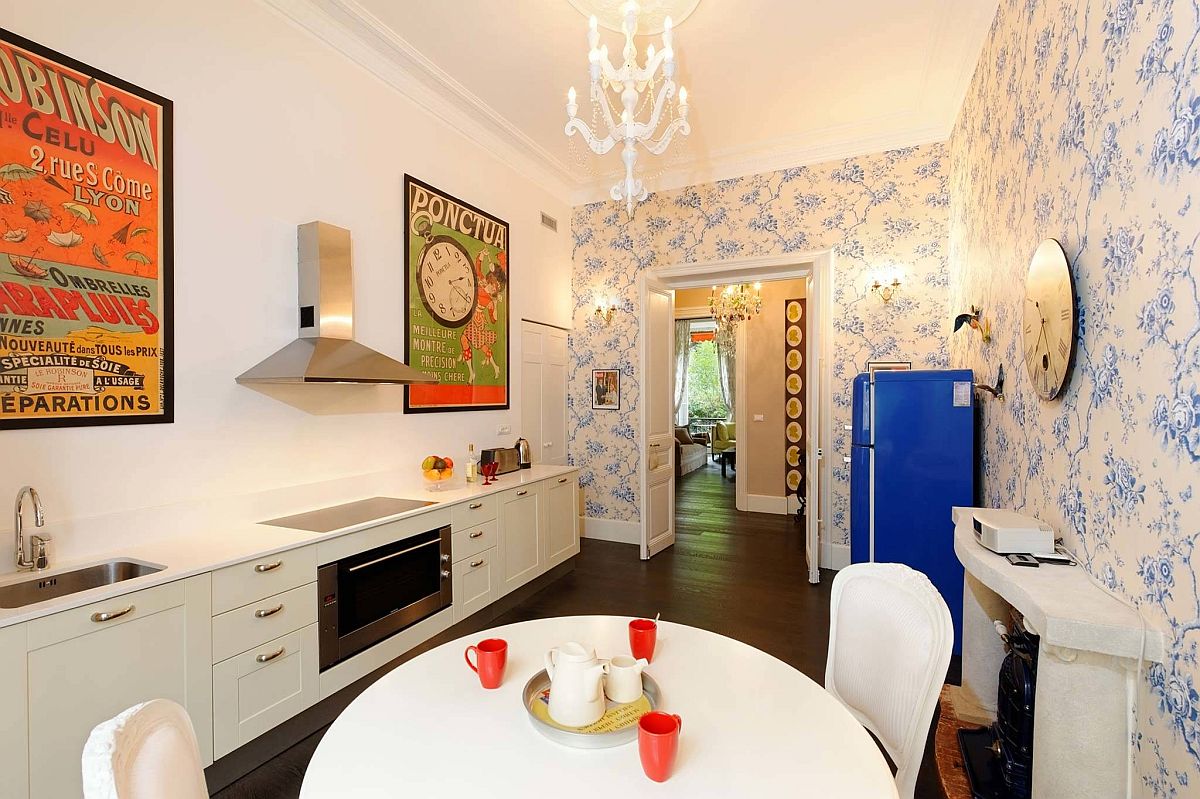 Window Coverings and Drapes
Window coverings and drapes are not features that you come across in every both because some believe they might be a hazard and others feel aesthetics does not allow them to use such additions. Yet for a kitchen with multiple windows, drapes or other window coverings are a must and this gives you an opportunity to add a bit of floral panache to the setting. Blinds and shades with flowers or tropical theme can bring simple pops of color to a neutral kitchen.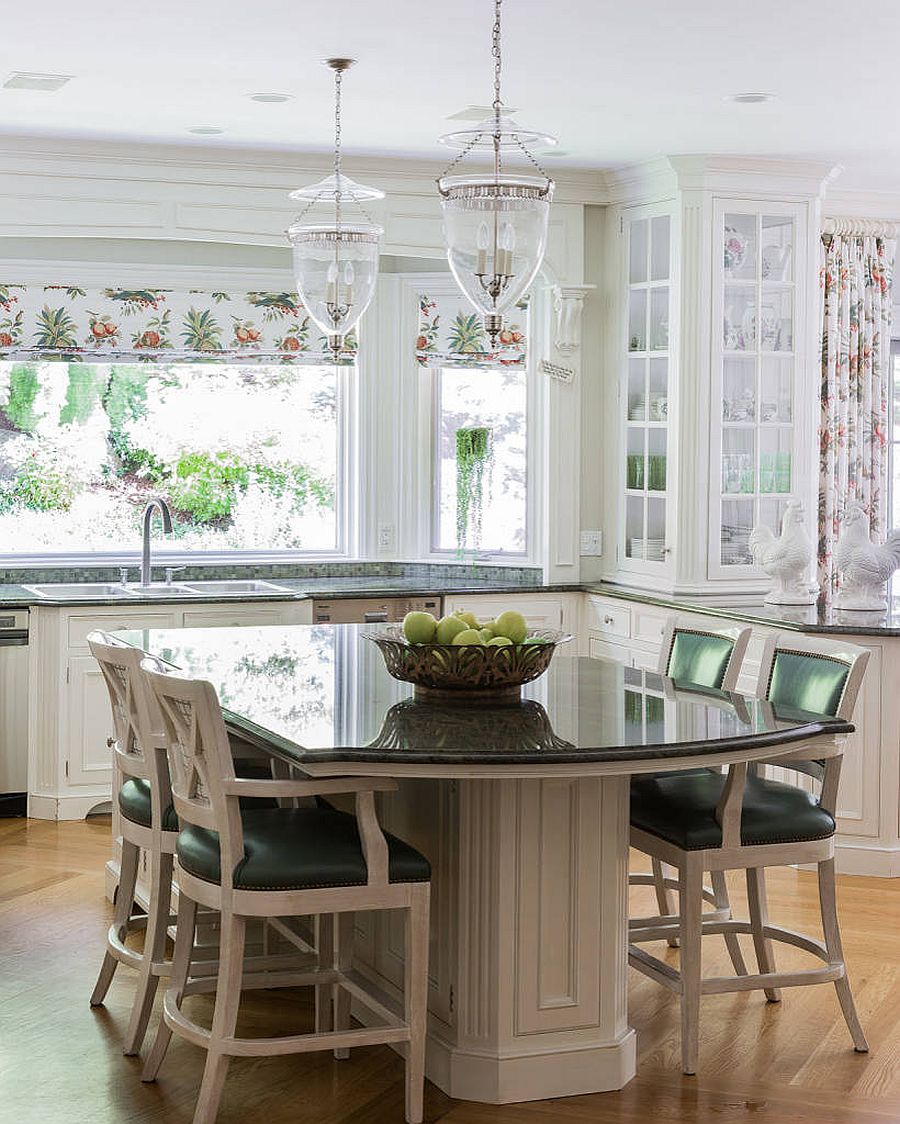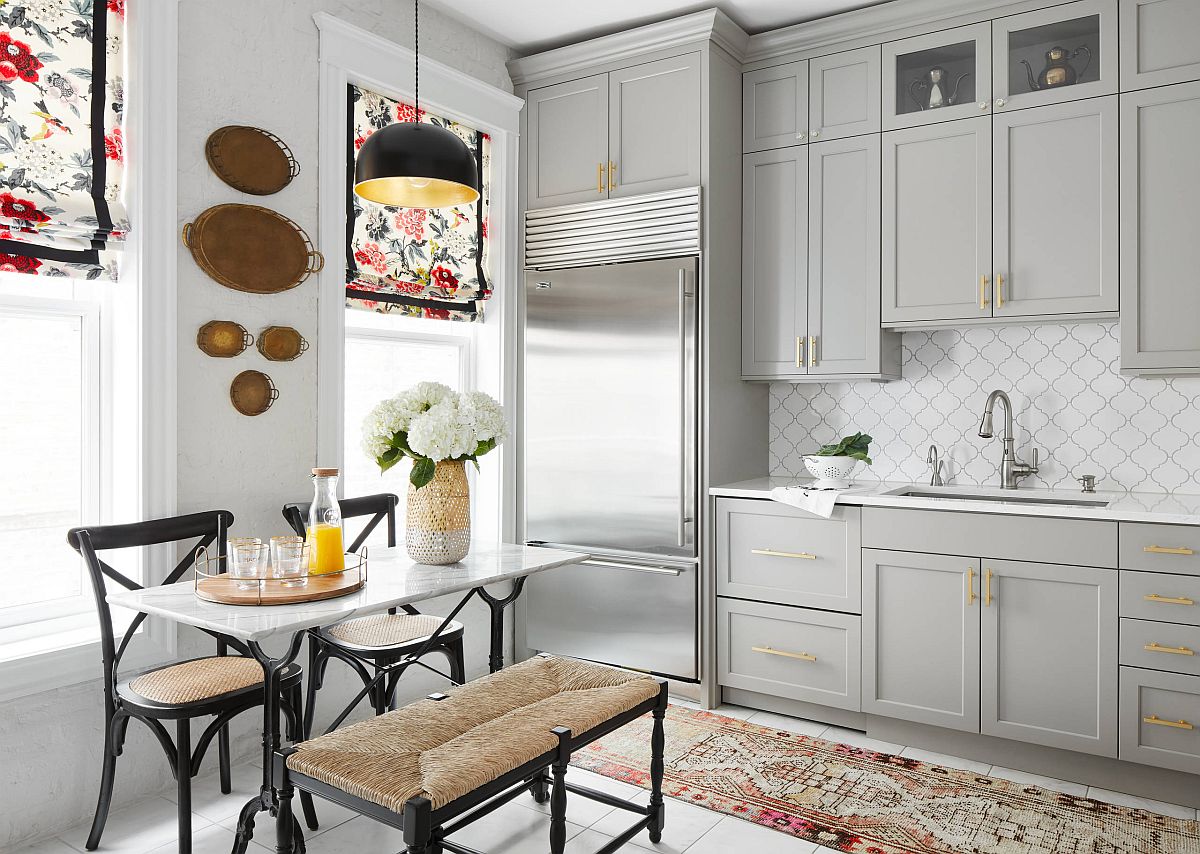 Small Infusion of Floral Beauty
If you are not someone who wants to use wallpaper or even drapes to usher in floral pattern, then another simple option is wall art. Large wall art pieces with floral prints are perfect for the sleek, modern kitchen. Those looking for a bolder option can try out custom kitchen backsplashes with floral beauty that feel unlike anything else. Chairs with printed covers that are a part of the dining area in the eat-in kitchen, rugs with floral prints and other small accents; there are plenty of ways to usher in freshness without breaking theme.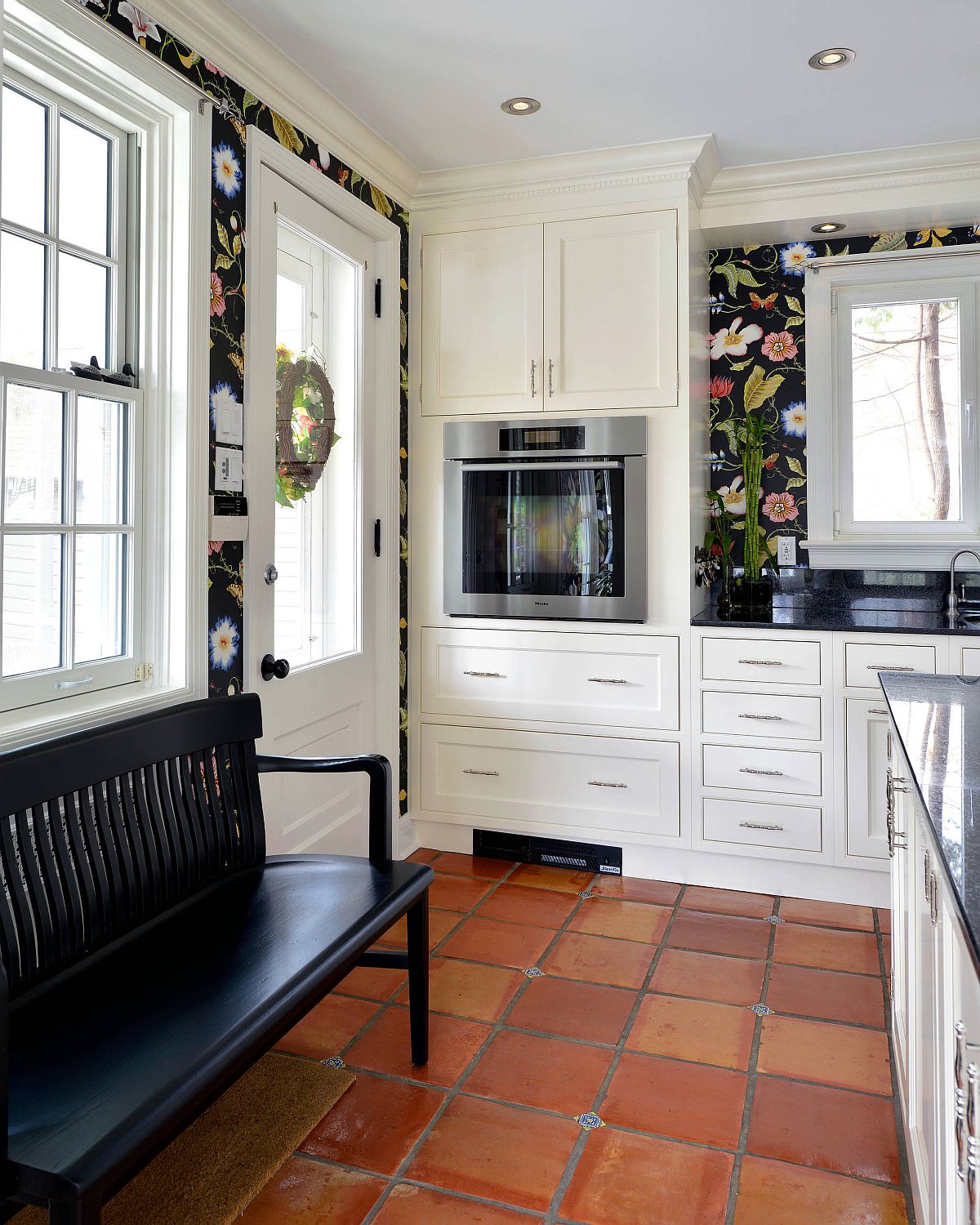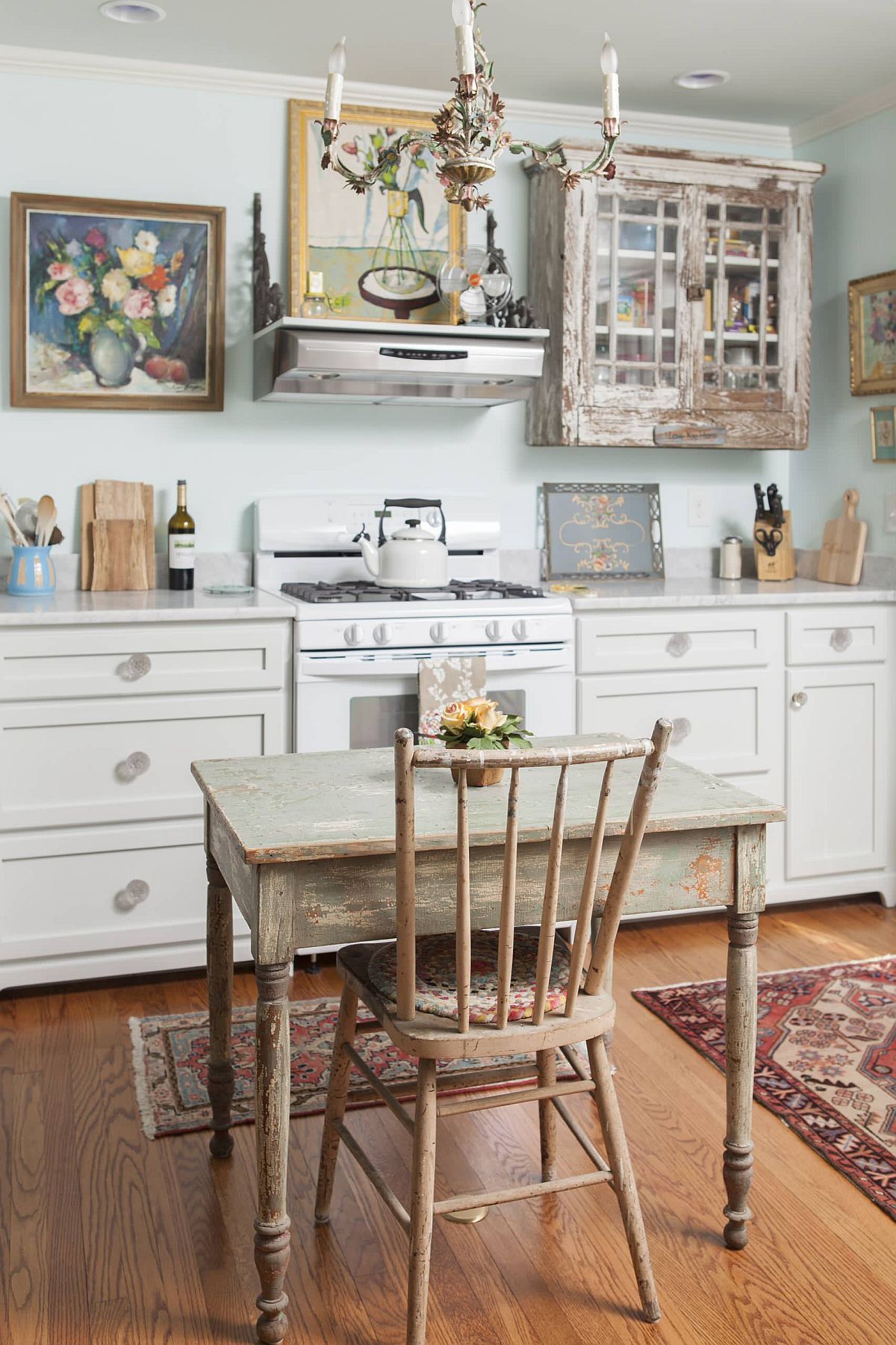 You're reading How to Add Floral Pattern to Your Kitchen: Easy Ways to Enliven the Space, originally posted on Decoist. If you enjoyed this post, be sure to follow Decoist on Twitter, Facebook and Pinterest.