If you are searching for the some of the picture-perfect rugged coastline pictures from the Atlantic Coast of Canada, then Nova Scotia is definitely the place to start. This gorgeous setting is also one of the most populous areas in the region and that makes it an absolutely ideal spot for a stunning contemporary Cliff House like the one we are sharing with you today. Hovering above the rocky coastline and designed by Mackay-Lyons Sweetapple Architects, overlooking the vast Atlantic that is just a stone's throw away and cantilevered on a galvanized steel frame, this magical little cabin-styled home is one that leaves you completely spellbound!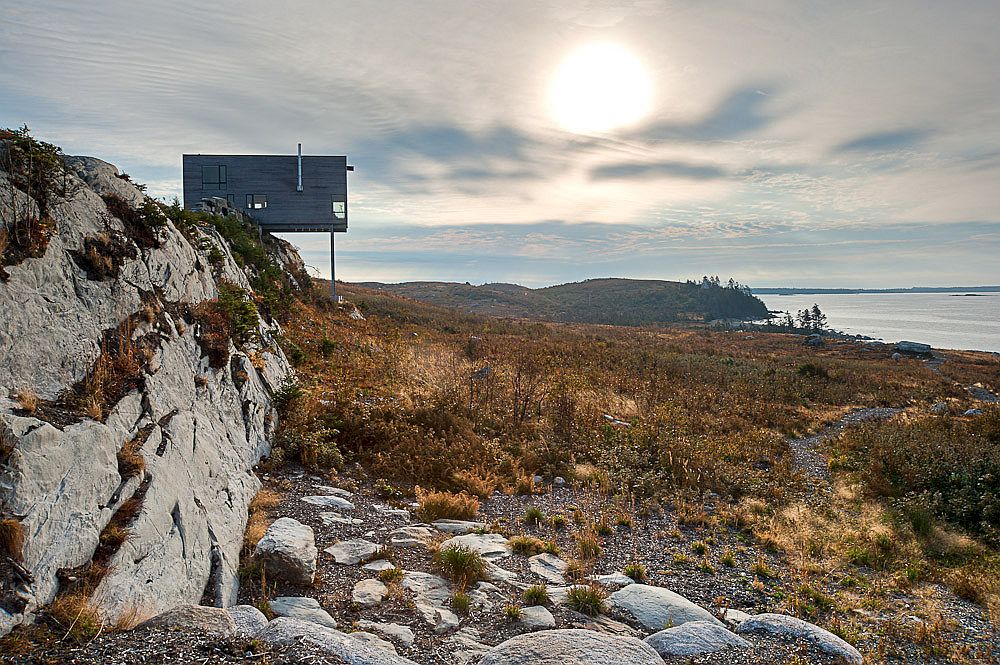 The design of this beautiful cabin can only be truly appreciated when you take a look at it from distance and see its 'seemingly precarious position on the edge of a cliff'. The street façade though is much more unassuming and offers complete privacy. Inside, you have an open and spacious 'great room' that contains the living space, kitchen and dining area next to one another. You can enjoy breathtaking views of the Ocean and the landscape around it from this space. An open-loft styled sleeping area is next and this is another little setting where you feel you are almost floating above the Atlantic!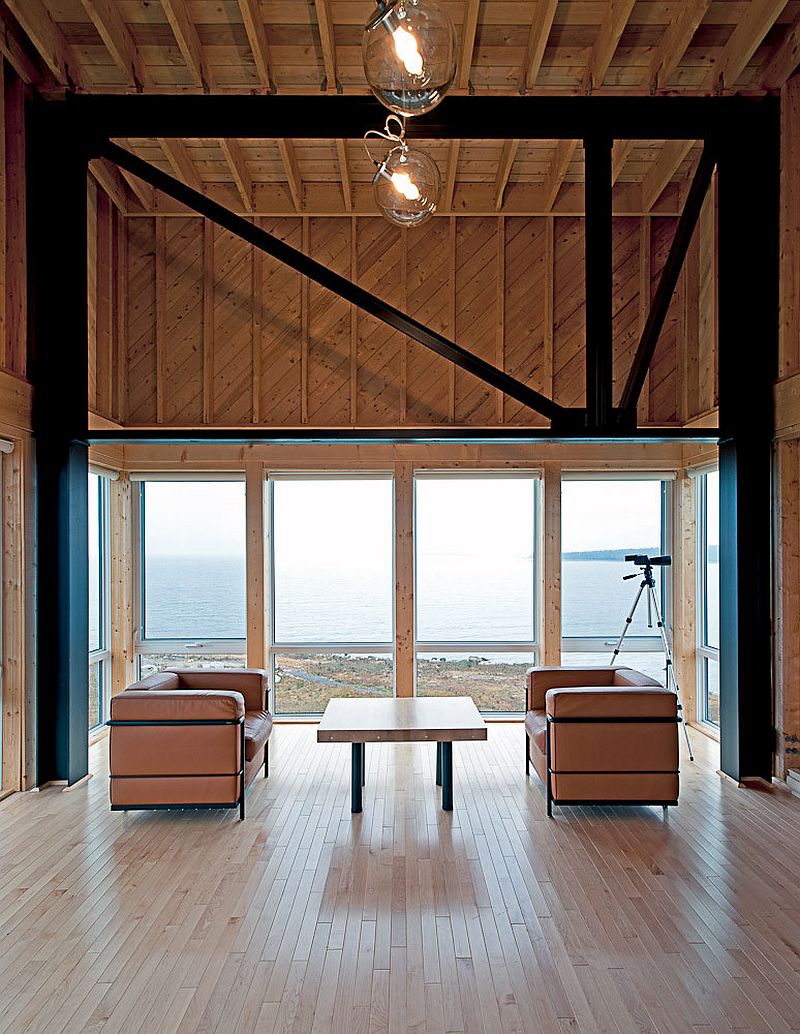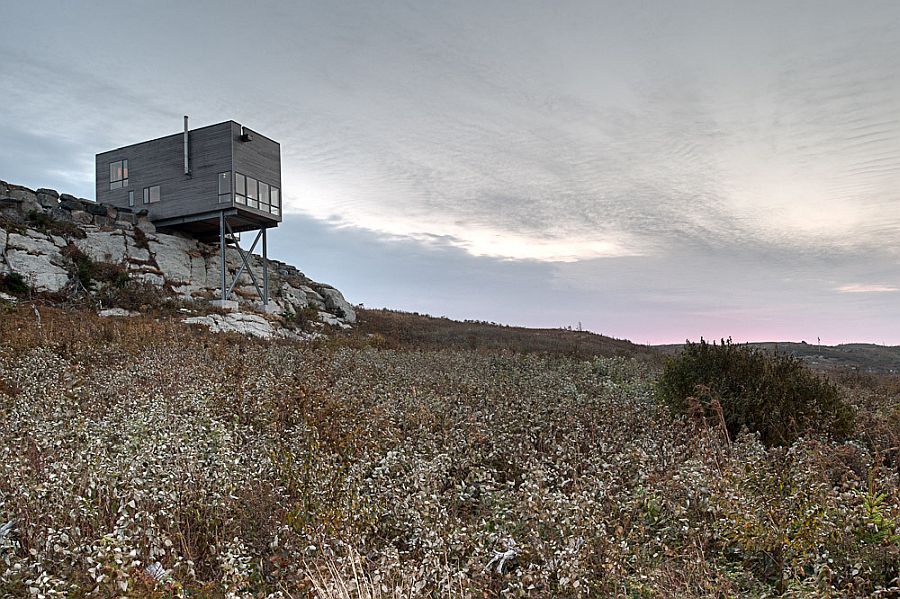 If you are afraid of heights, then this cabin might not be the one for you! But for those who want to combine spectacular ocean views, a seaside atmosphere that keeps them refreshed at all times and a lifestyle that is minimal and nature-centric, this is indeed ideal Canadian getaway! [Photography: Greg Richardson]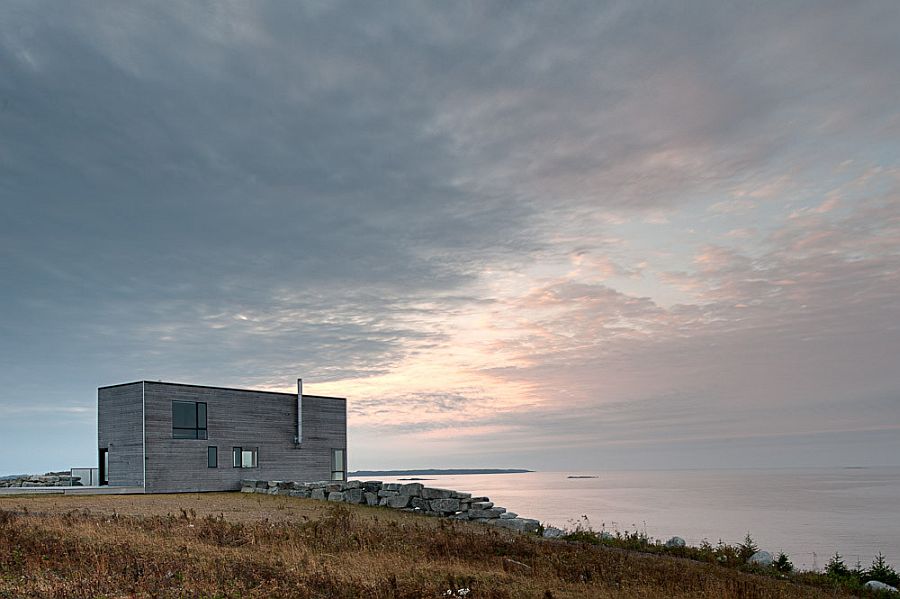 You're reading Overlooking Rugged Atlantic Coastline: Stunning Cliff House Offers Breathtaking Views, originally posted on Decoist. If you enjoyed this post, be sure to follow Decoist on Twitter, Facebook and Pinterest.