Nestled into a hillside in Glendale, California, this glass box overlooks an open space preserve.
Architect Richard Neutra's 1961 Taylor House is surrounded by woodlands and enjoys the privacy of a quiet, dead-end street. Its glass walls, open layout, and sightlines lend a sense of expansiveness and connection to nature.
A description of the home in Taschen's Richard Neutra: Complete Works describes the home this way: "Surrounded by oaks, the small house is spacious, highly organized, easy-going. No attitude. What looks to be a judicious use of lines and planes unfolds into a complex integration of events that knit the house together seamlessly and created the context for dwelling."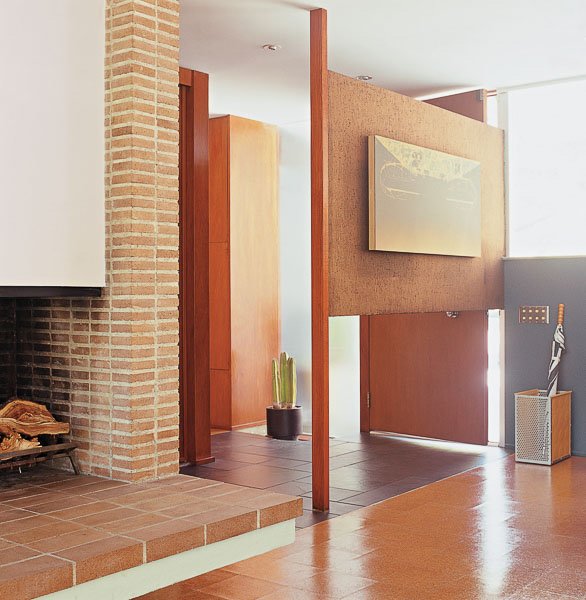 Now nearly 60 years after its construction, the Taylor House was recently listed for $1,750,000. The current and longtime homeowner restored the 1,477-square-foot dwelling about a decade ago, preserving many of Neutra's details and outfitting the interior with vintage midcentury furniture. The kitchen appears largely in vintage, if not original, condition, as does the living room and two bedrooms. Keep scrolling to see more of this nature lover's retreat in the Verdugo Mountains.
See the full story on Dwell.com: Richard Neutra's Enchanting Taylor House Seeks $1.75M
Related stories:
This Pierre Koenig–Designed Midcentury Marries Killer Looks With Great Bones
An Imposing Concrete, Glass, and Steel Home by Ray Kappe Lists for $5.5M
Golden Age of Hollywood Actor Katharine Hepburn's Former L.A. Hideaway Is Back on the Market