Most Moscow apartments that we have seen till date seem to embrace a certain posh, modern minimalist style that feels both sophisticated and purely contemporary. Yet, this gorgeous little apartment inside a building built originally in 1914 moves away from this more popular regional trend and embraces its traditional bones gleefully. The 85-square meter apartment sits on the second level of the building and had an interior that was largely dilapidated and a ceiling that was on the point of collapse. Dubbed Kalanchevskaya Apartment, Buro5 turned these challenges into an opportunity to expose the original ceiling of the apartment, the lovely wooden beams hidden underneath the old false ceiling and the many brick walls all around.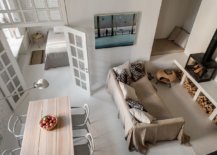 In its new avatar the apartment has a certain modern Scandinavian style about it with simplicity, a whole lot of white and plenty of natural ventilation shaping the ambiance in every room. The open plan living area contains the dining space along with a library wall with the small, L-shaped kitchen being neatly tucked away behind. This makes for an organized interior where one room flows into the next, even as they are all connected visually. It is the bedroom and the bathroom that feel detached from this main living area and the mezzanine levels above them have been turned into a pantry and useful attic space.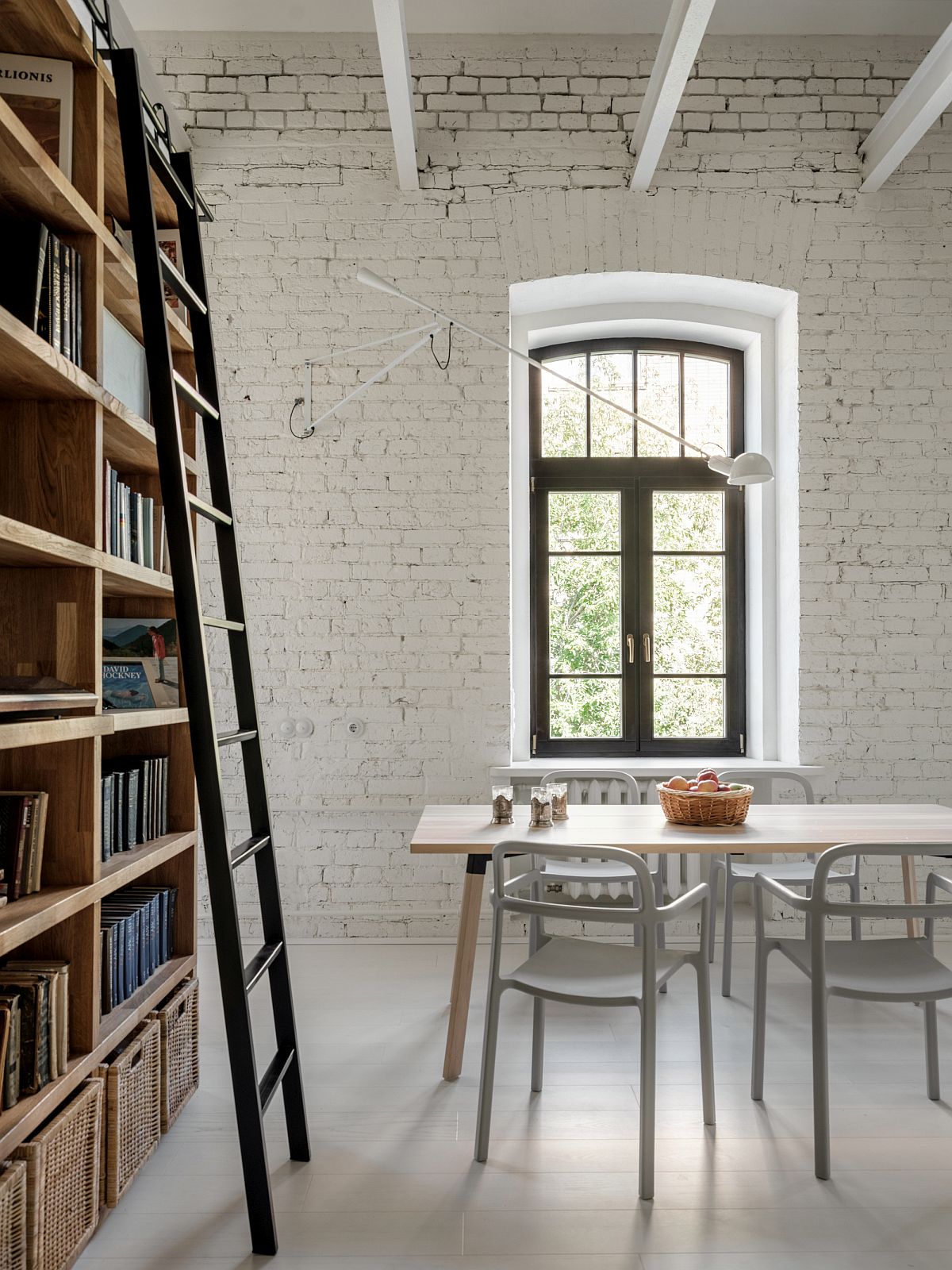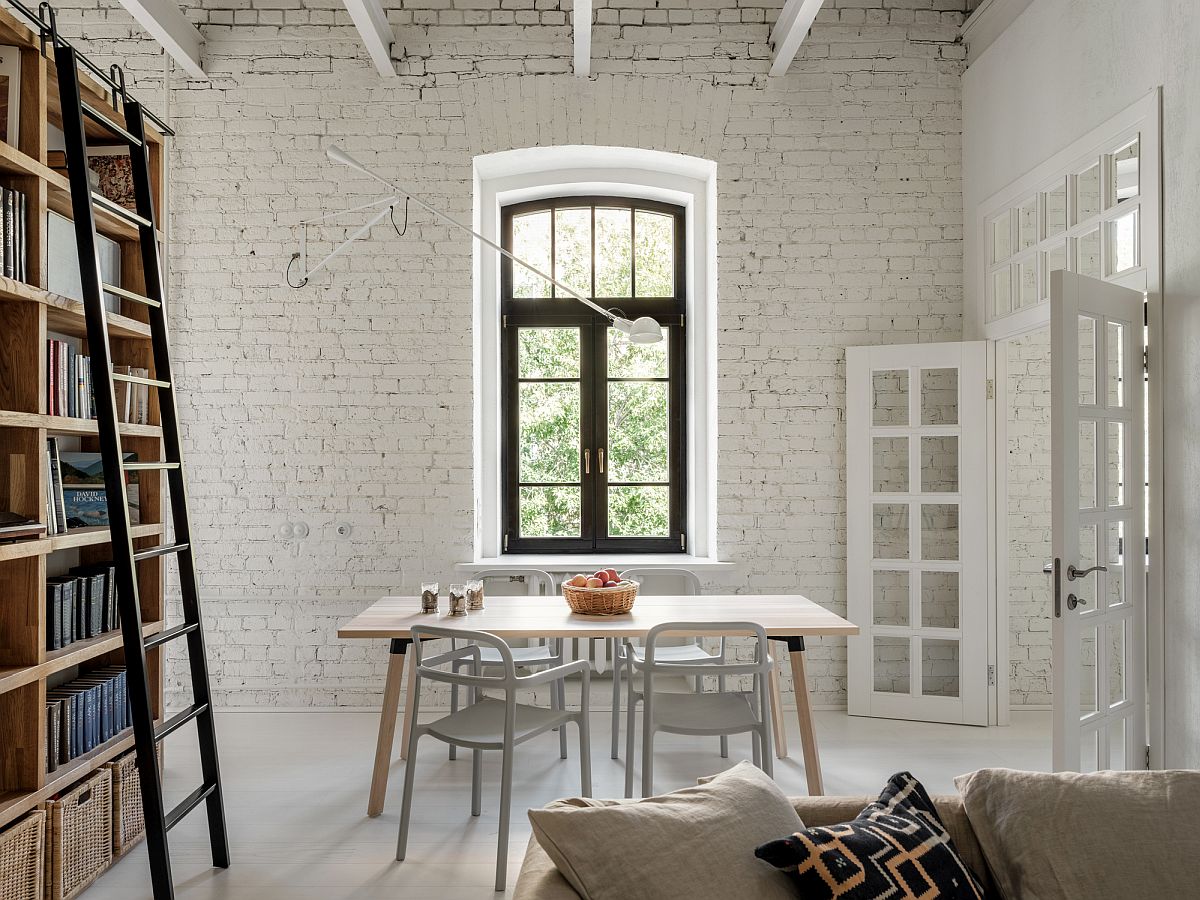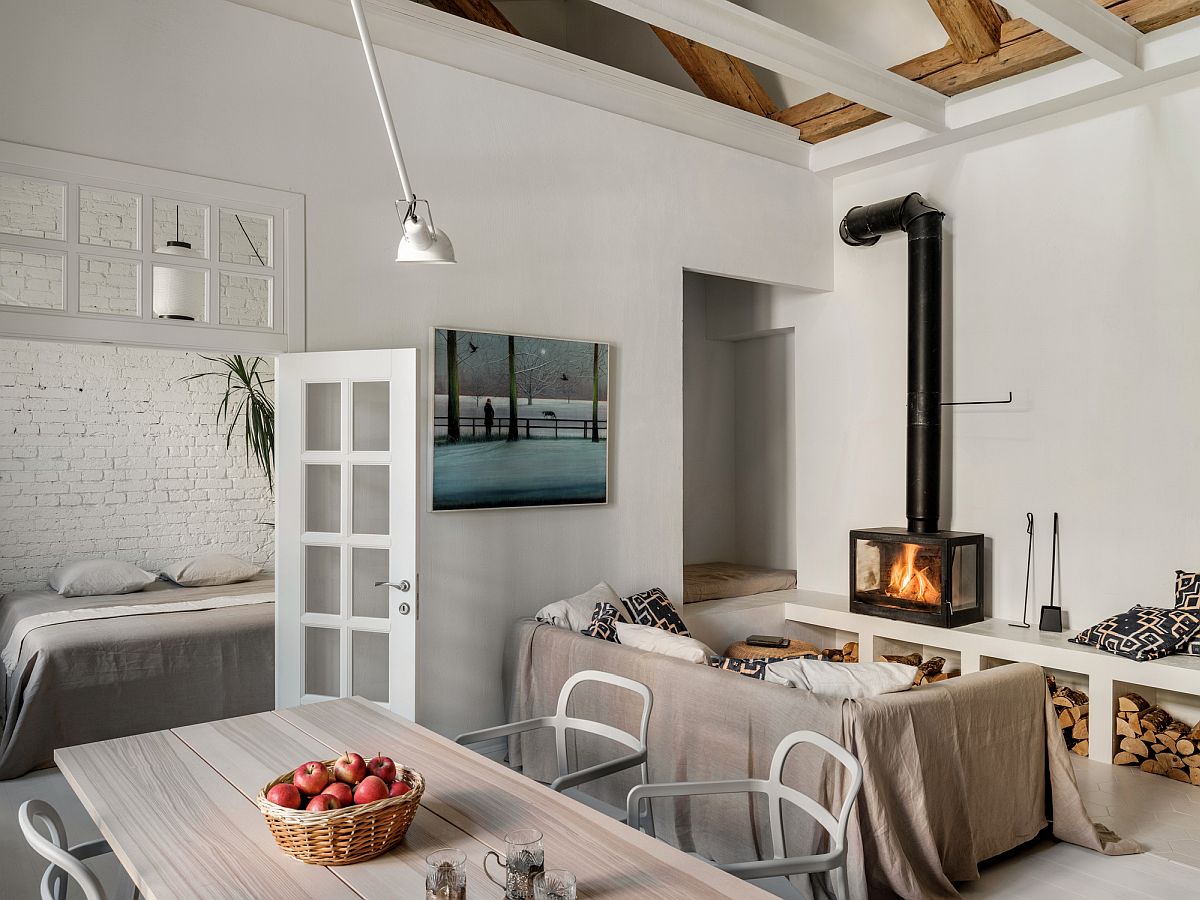 It is undoubtedly the presence of the whitewashed brick walls in every room that ushers in eye-catching textural beauty inside this smart apartment with wooden décor, accents and the lovely fireplace providing even more contrast. Functional and equally aesthetic, this apartment makeover offers plenty of ideas for those who love white, brick walls and modern Scandinavian style. [Photography: Mikhail Loskutov]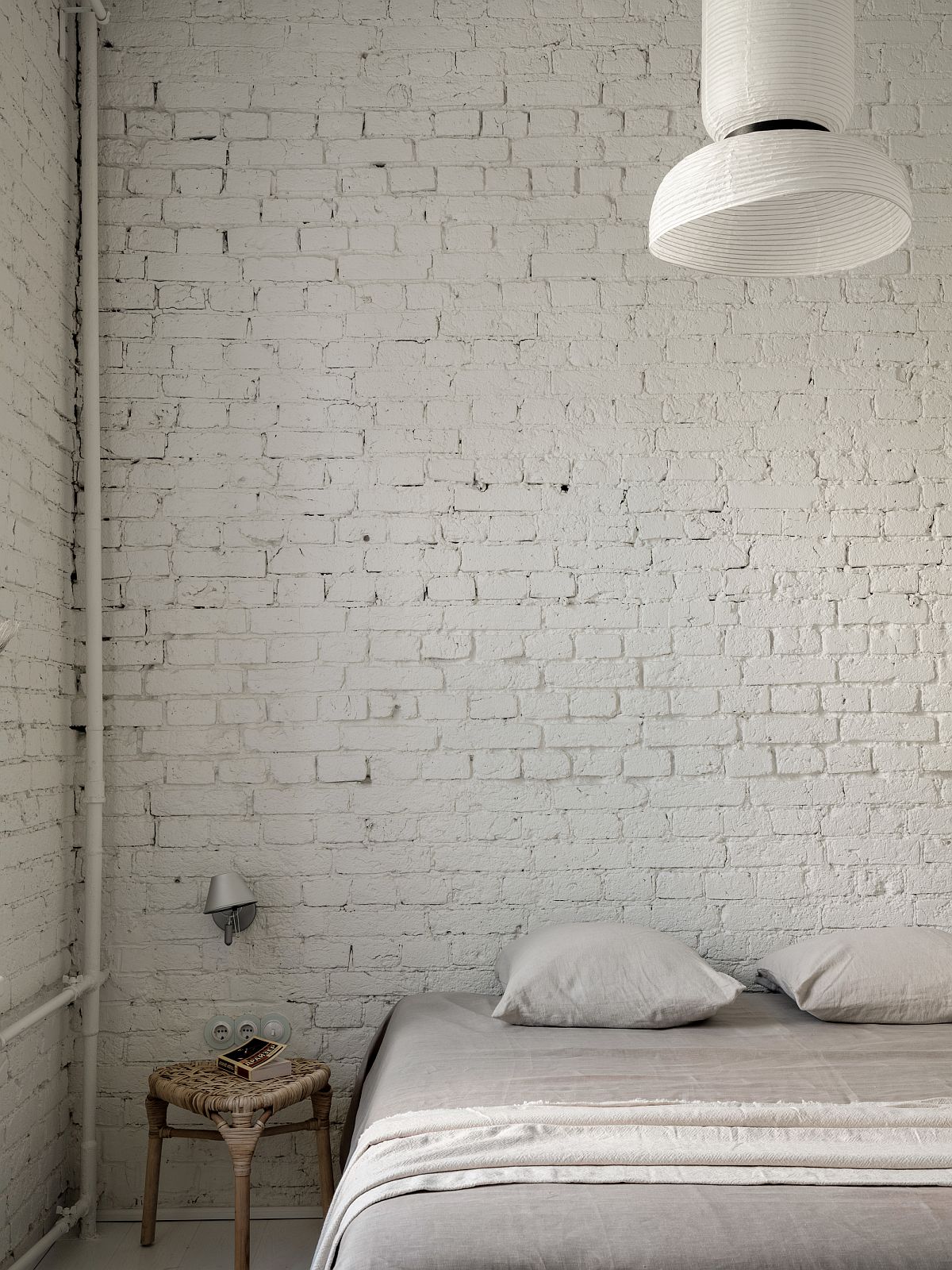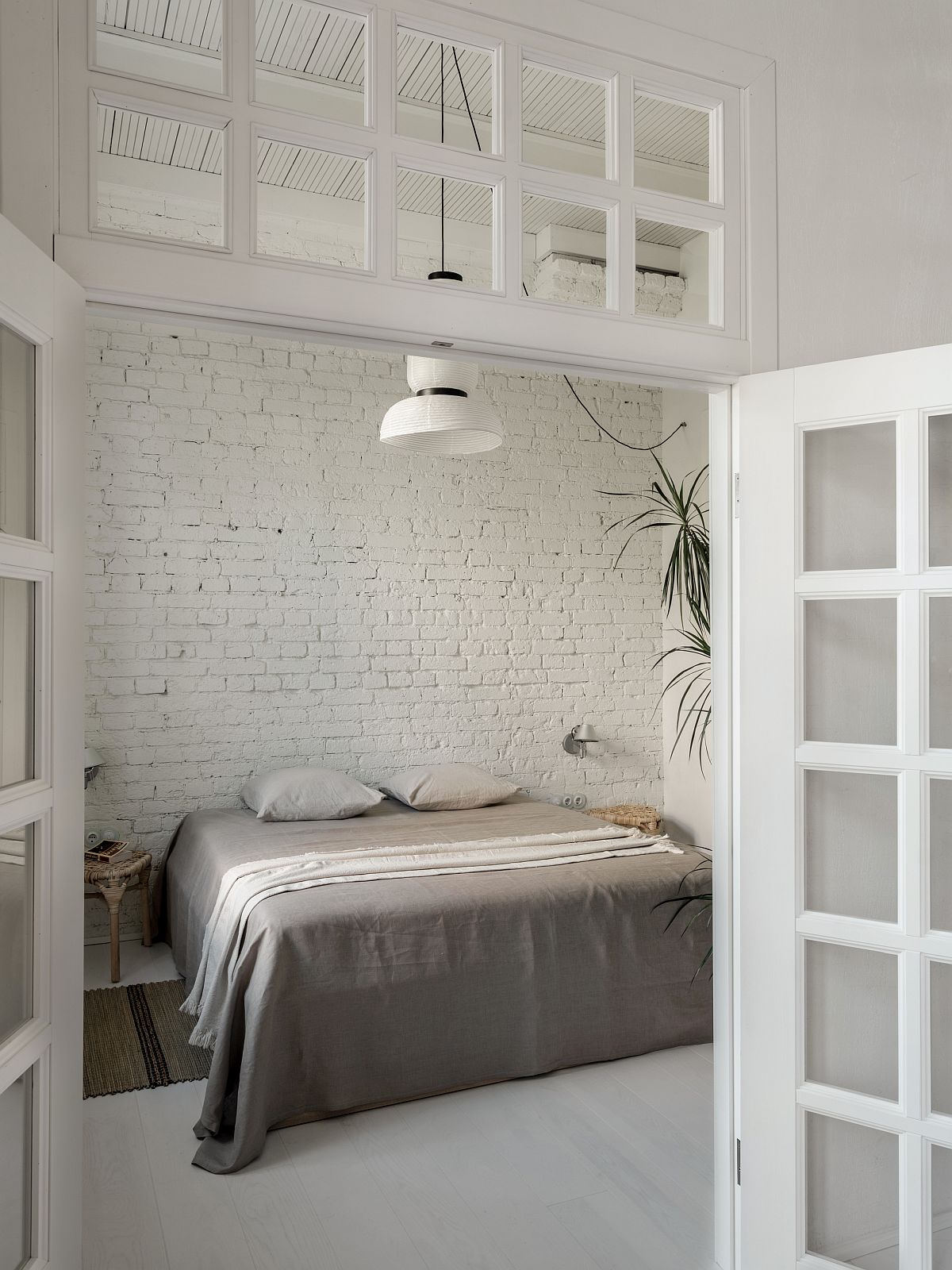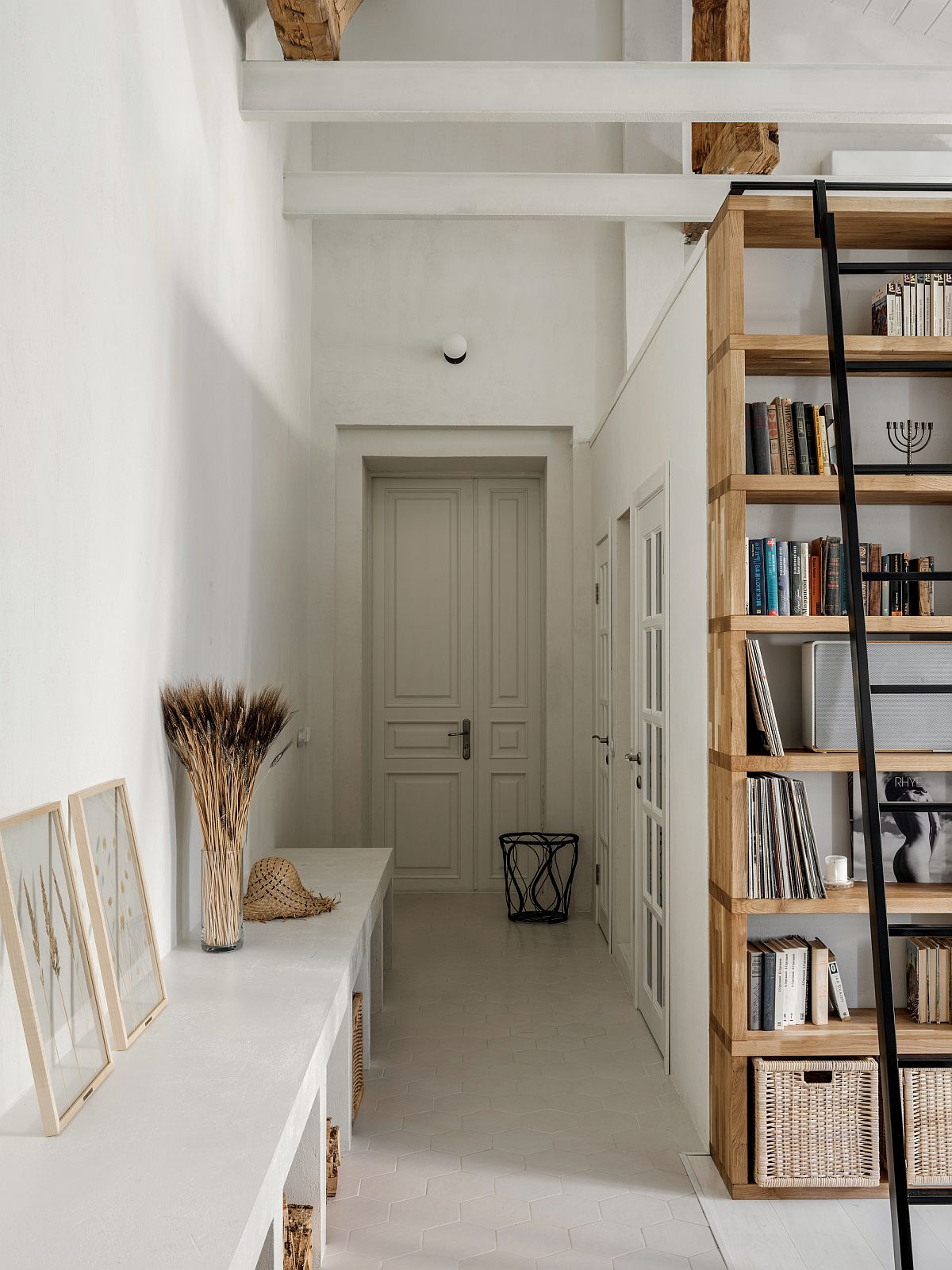 You're reading Rundown Apartment from 1914 Renovated to Showcase its Rich Textural Beauty, originally posted on Decoist. If you enjoyed this post, be sure to follow Decoist on Twitter, Facebook and Pinterest.