The design for the cabin was inspired by the angular forms of nautical flags and sails.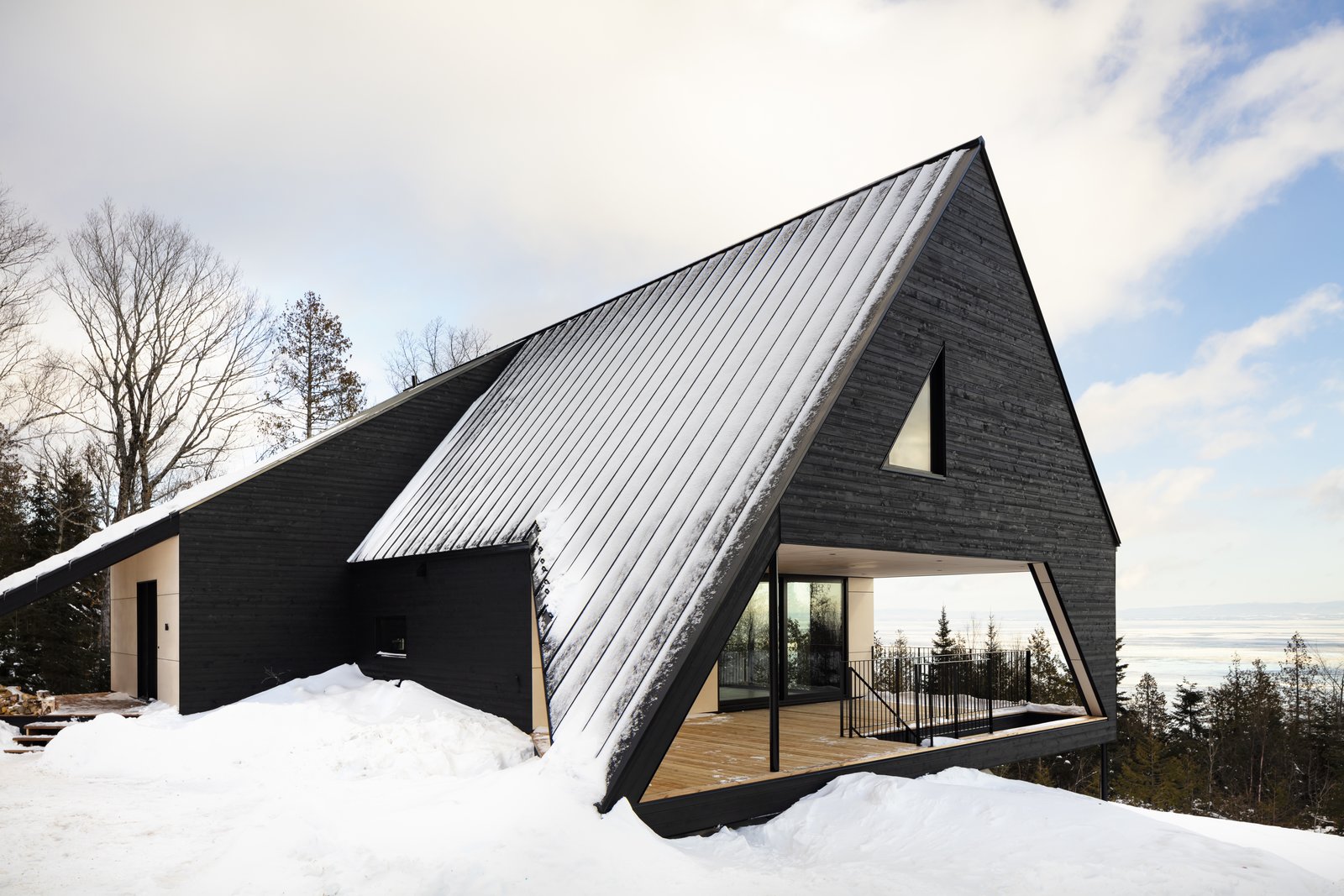 The Charlevoix region of Québec features dramatic landscapes along the Saint Lawrence River—a major Canadian maritime route that stretches from Lake Ontario out to meet the Atlantic Ocean. A new lodge by Quebec City–based Bourgeois / Lechasseur architectes was inspired by the area's nautical history, with a sloping A-frame design that references sails and nautical flags in the wind.
Located within close proximity to popular ski resorts, the 2,400-square-foot cabin can accommodate up to 12 holiday-goers. A minimalist interior clad in natural pine plywood enhances the A-frame design while dark-colored accents create a simple contrasting color scheme. The straight-forward layout features a large great room on the upper level, complete with a south-facing wall of windows that form a viewing gallery of the surrounding wilderness.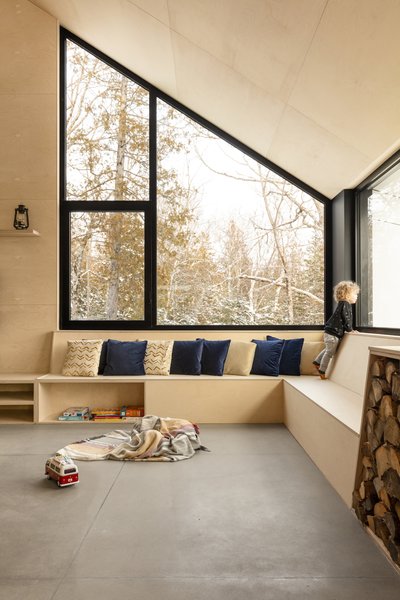 See the full story on Dwell.com: This Dramatic A-Frame Cabin Channels Canada's Rich Maritime History