A town just north of Barcelona and renowned for its old world charm and timeless buildings spread all across the beautiful town, Sant Cugat del Vallès is where you would find the gorgeous Casa EP15340 designed by Ambit. The classic home was reinvented and renovated completely to suit the more modern lifestyle of its homeowners. On the outside, the street façade still feels largely timeless with its textured walls being disturbed by only the black modern door and windows. Step inside and this blend of the old and new is continued as brick walls, wooden ceiling and other classic elements are seamlessly intertwined with polished modern finishes in white and gray.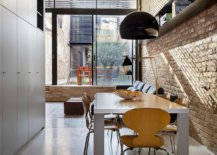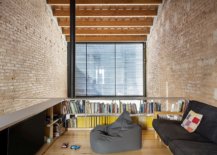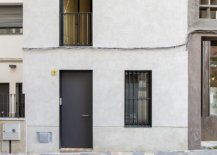 The single family home opens up completely towards the rear, private yard that contains a small wooden deck and a pool. With the living area, dining space and kitchen being connected with the landscape outside, the rejuvenated Spanish residence feels cheerful and bright. Natural light penetrates into the deepest parts of the house with rooms like the entry and the bathroom featuring skylights that add to the sense of openness. In every room of the house, exposed brick walls make a big difference and they have been preserved and enhanced carefully by the architects.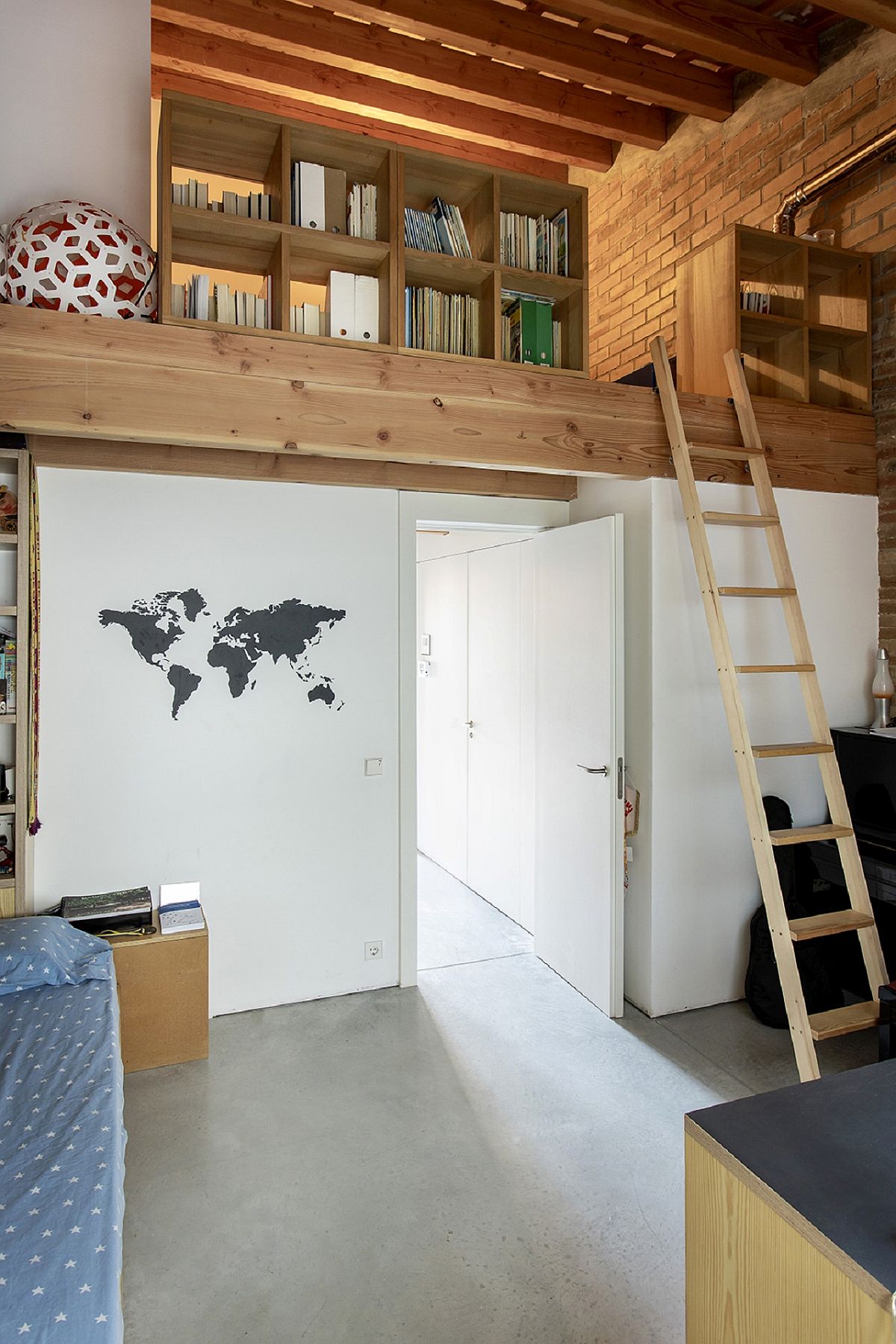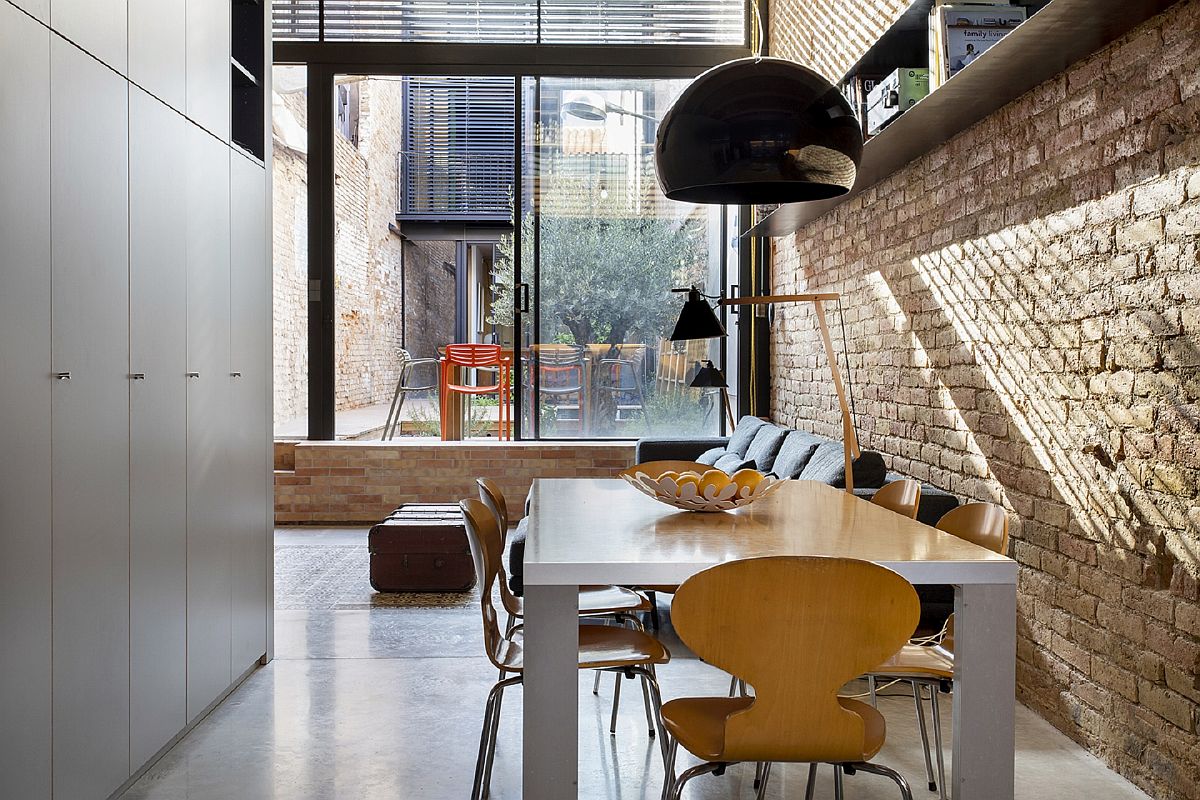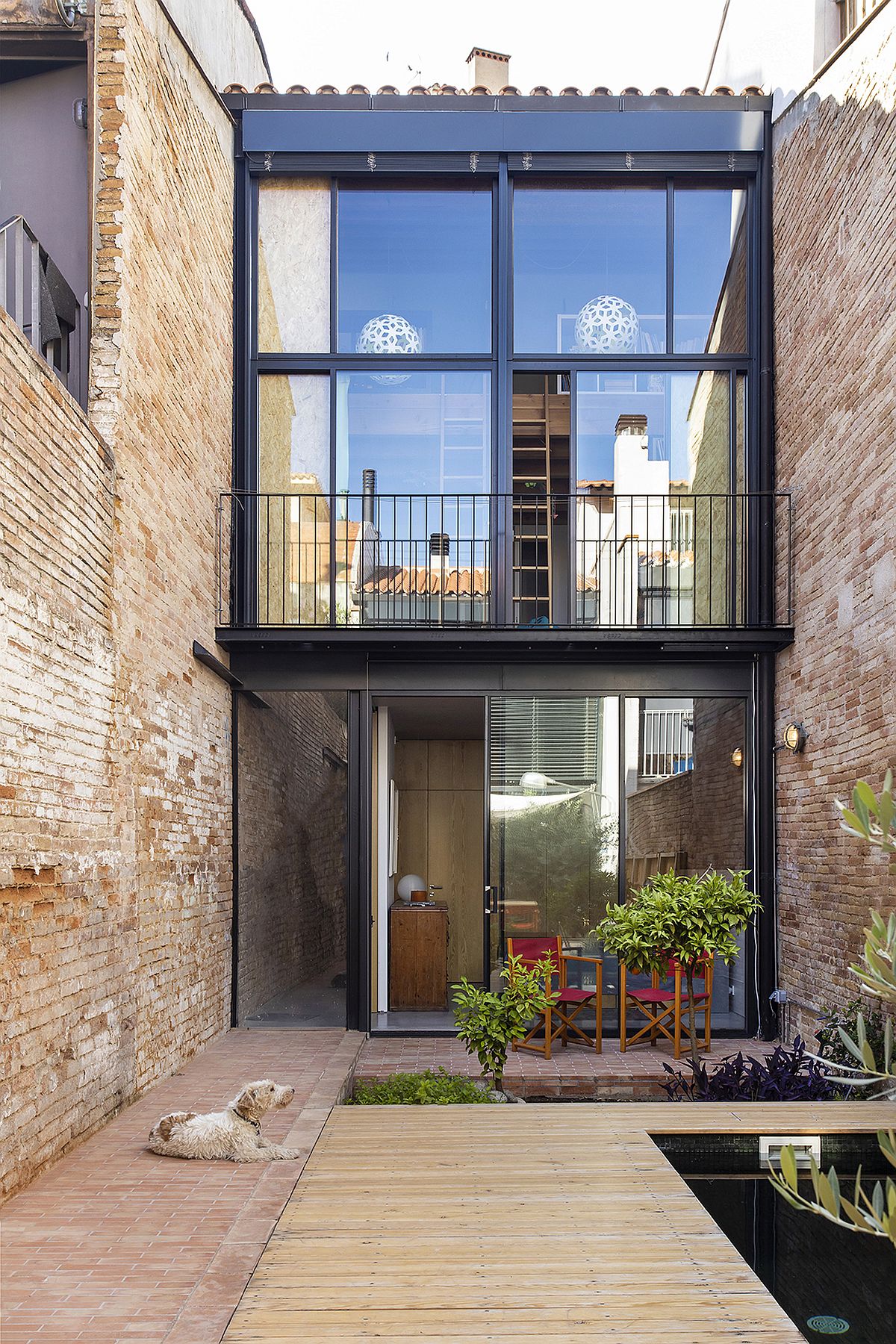 In the bedrooms, custom designed lofts function as home offices, reading nooks and other private areas, providing more functionality in a limited area. Engaging, charming and innovative, this is a makeover that is as aesthetic as it is practical!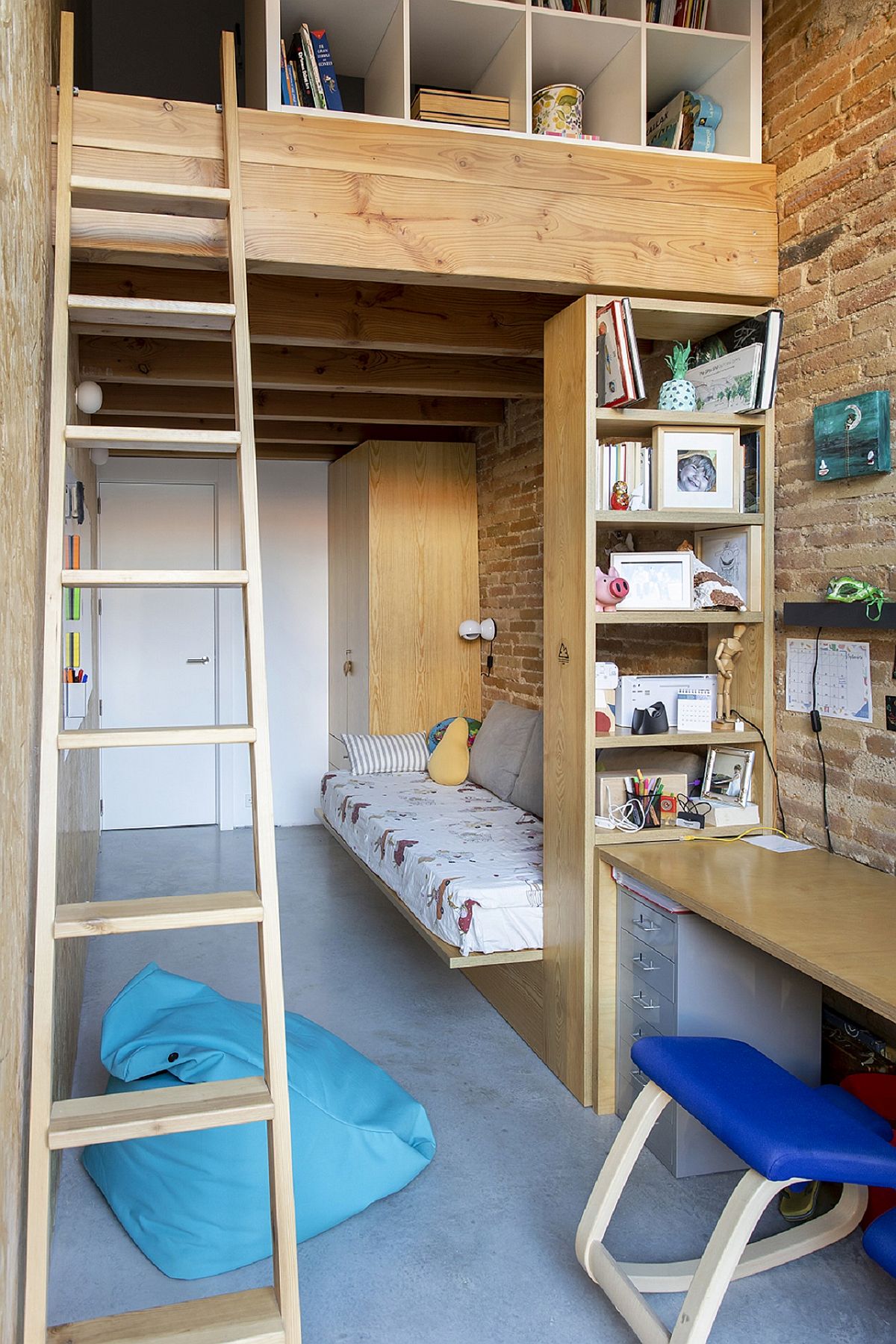 You're reading World of Textural Charm: Aging Single-Family Home Extension in Spain, originally posted on Decoist. If you enjoyed this post, be sure to follow Decoist on Twitter, Facebook and Pinterest.