The occupants of the Aperture House by Formwerkz Architects take shelter under lush foliage and expansive eaves.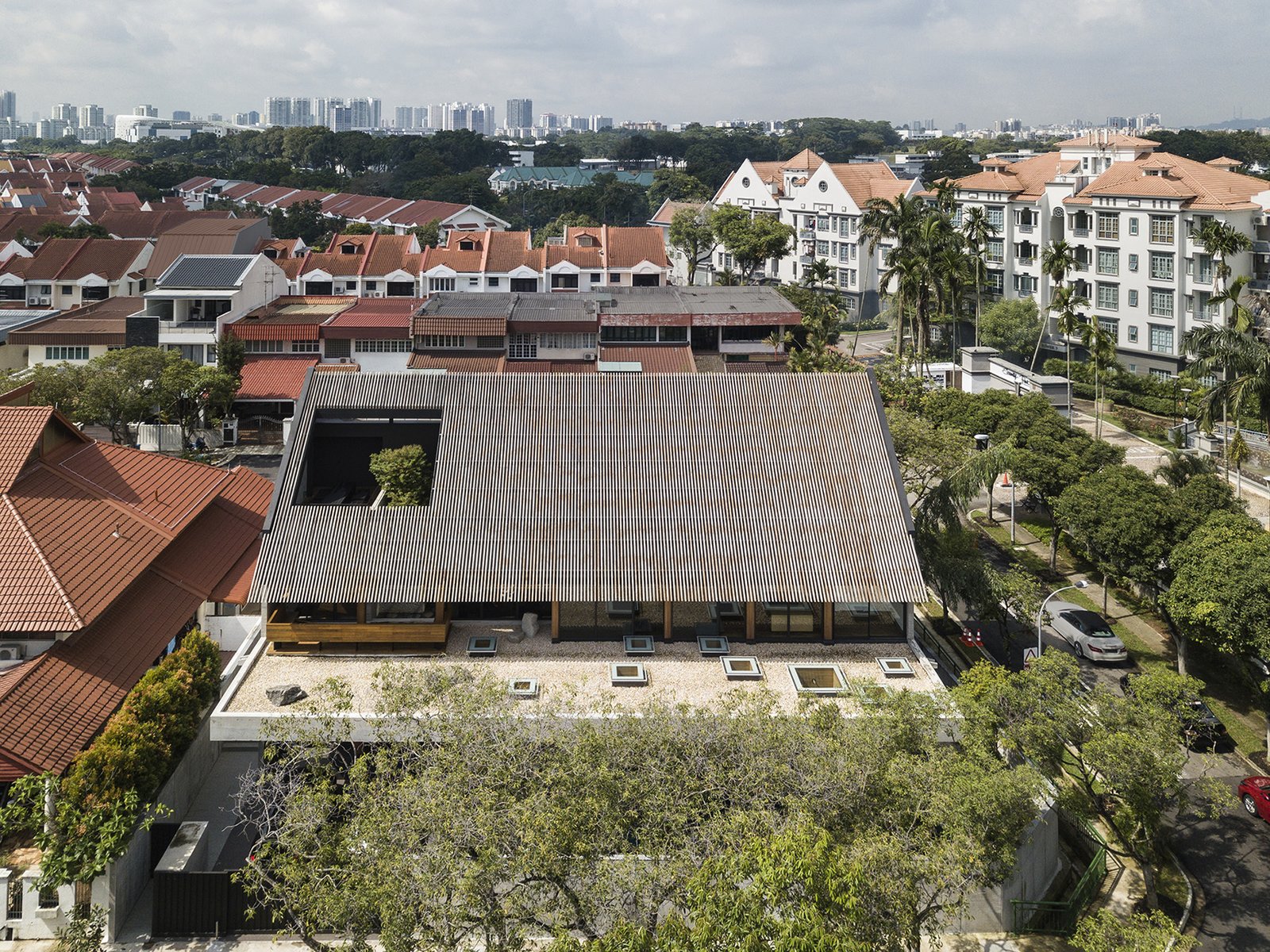 The portfolio of Singapore-based Formwerkz Architects is filled with unusual projects—from a home with a ramped running path to a residence with a dramatic roof that mimics origami folds. However a common threads run through each work: an affinity for natural, unadorned materials and greenery—often in the form of grass-capped rooftops and flourishing landscaping.
Case in point: the Aperture House is defined by a low-dipping, mono-pitched roof punctuated by a large opening for a tall indoor tree. Compared to neighboring houses with multifaceted roof angles and fussy facades, it is dramatic in its simplicity.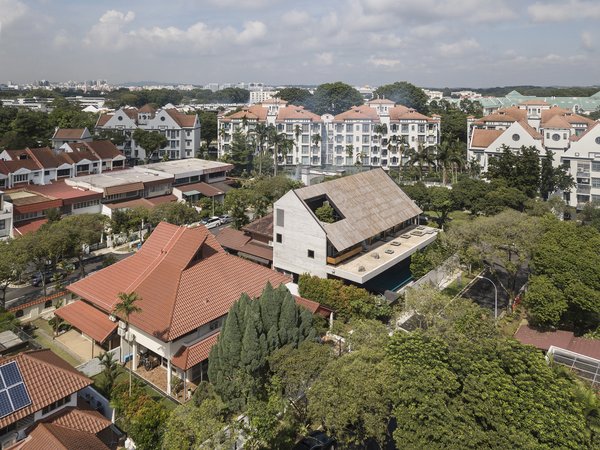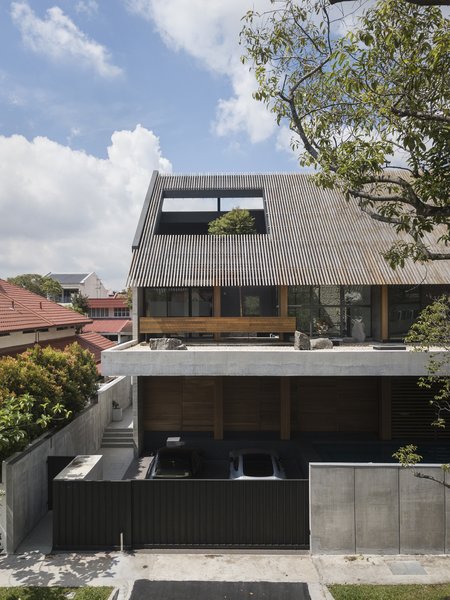 There is a contemplative quality to the clean lines that provide respite under shadowed eaves. The roof plane, made with a steady rhythm of steel and timber, is precise and neat.
This quietude and elegance is in tune with the clients' desires. The homeowners wished for privacy from the prying eyes of neighbors, and for cool, comfortable spaces sheltered from the glare and heat of the unforgiving tropical sun.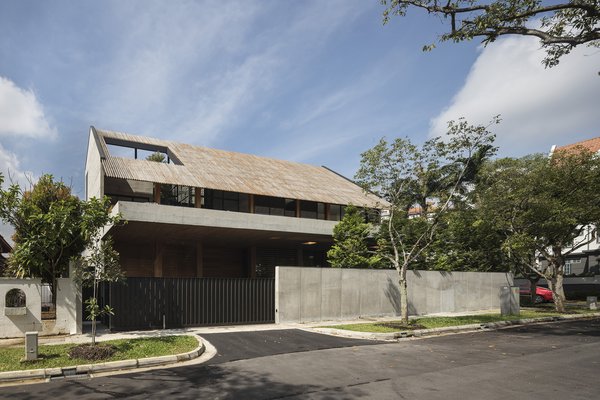 See the full story on Dwell.com: A Towering Tree Grows Through the Roof of This Tropical Sanctuary
Related stories:
A Ballet Dancer's Tiny Barbican Studio Has a Choreographed Routine of Its Own
A 17th-Century Cottage Becomes a Boho Surf Retreat in England
Three Friends Join Forces to Build a Four-Gabled Getaway on Shelter Island