With a portfolio that includes some of San Francisco's Painted Ladies, Phil Schinman was up to the challenge of a home's shocking blue stairway.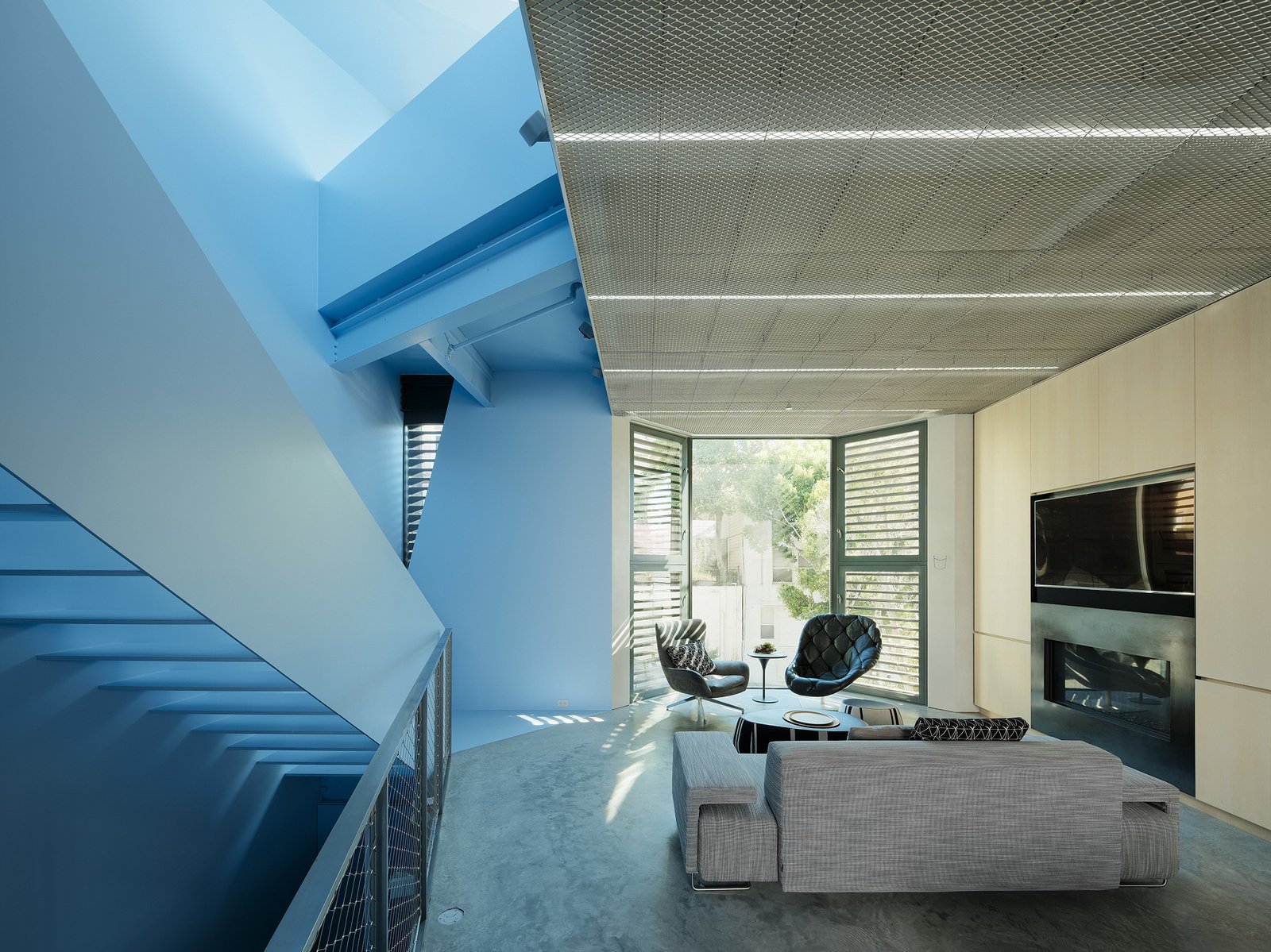 Phil Schinman can tell you many stories from his 30-year career as a paint contractor. Color trends have come and gone, but it's the unique requests that stand out—including the time a client requested a mirror-like finish for their interior walls.
"It took 17 coats of high-gloss metallic paint. My team and I sanded after each coat, repeating the process until the finish was just right." For Schinman, it's the challenging projects that he enjoys most. And that's why he is still reveling over the electrifying blue interior of the Hidden House, a Telegraph Hill home he spent months painting in 2019.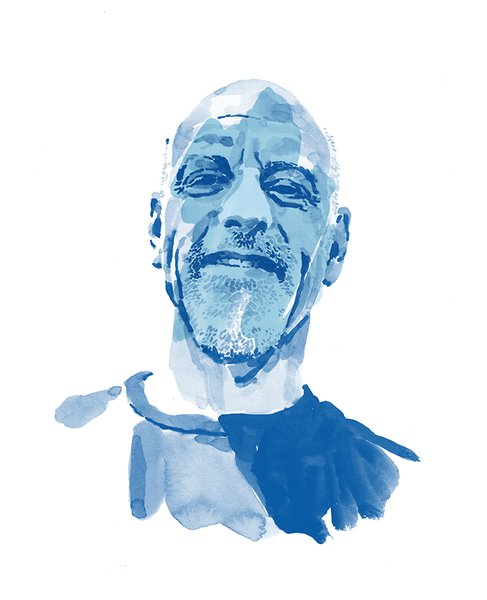 Featured in the March/April issue of Dwell, the Hidden House derives its name from a high-contrast interior concealed behind a relatively subdued facade. "The main goal was to distinguish the vertical zone of the house, with its stair and skylight, from the opposite side," says Zoë Prillinger, who imagined the design along with her partner, Luke Ogrydziak, of the San Francisco-based firm OPA. "We decided to contrast a vivid color with the use of only raw (unpainted) materials in all the living spaces."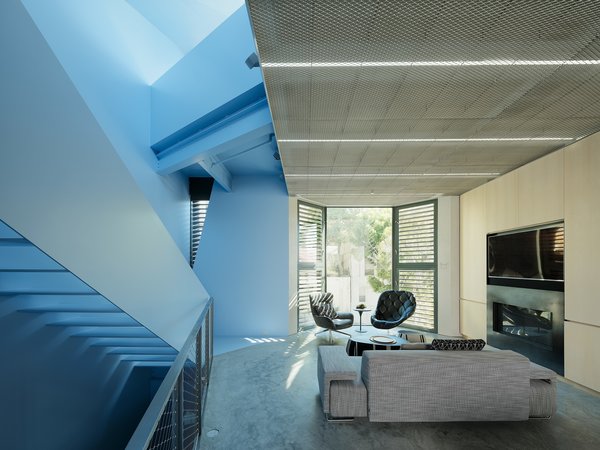 To identify the perfect shade of blue Prillinger and the homeowners began by reviewing several standard colors from Benjamin Moore, progressively tweaking combinations of saturation and value in 10% increments. "It was interesting to know the concept relied heavily on the work I was doing," says Schinman. "The juxtaposition of the blue against everything else also emphasized the importance of getting the application just right," he adds.
See the full story on Dwell.com: An Expert Painter Explains How He Pulled Off an Electrifying Interior