Nestled in the 'more Italian' part of Switzerland and in the municipality of Corippo is the beautiful and one-of-a-kind Casa Lucciola Renovation designed by Rafael Schmid Architekten. The fabulous little holiday home with stone walls on the outside and a wood and white modern interior was once an animal barn that survived many poorly crafted makeovers over time. Originally built in 1850, the holiday home currently feels both modern and rustic at the same time with it interior featuring a variety of space-saving solutions that can be easily translated to small contemporary apartments. The entire makeover feels both chic and classy as it preserves the past while also welcoming modernity.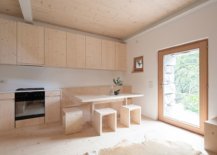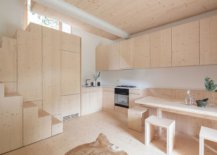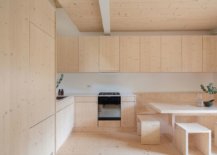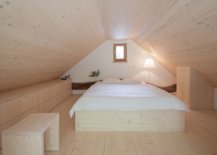 Space was the biggest issue inside this small vacation retreat that offers picturesque views of the landscape around it. The problem was solved using a series of custom décor additions in wood that morph in different rooms to serve various tasks. With box-styled wooden steps that provide additional storage, a dining table and chairs in wood, bespoke wooden cabinets and benches in the same wood, the backdrop feels monochromatic and comfy. Color is almost non-existent in here with white being used in every room. It is the lower level in both the barns that contain the living area, kitchen and dining while the upper levels hold the bedrooms and bathrooms. [Photography: Rafael Schmid]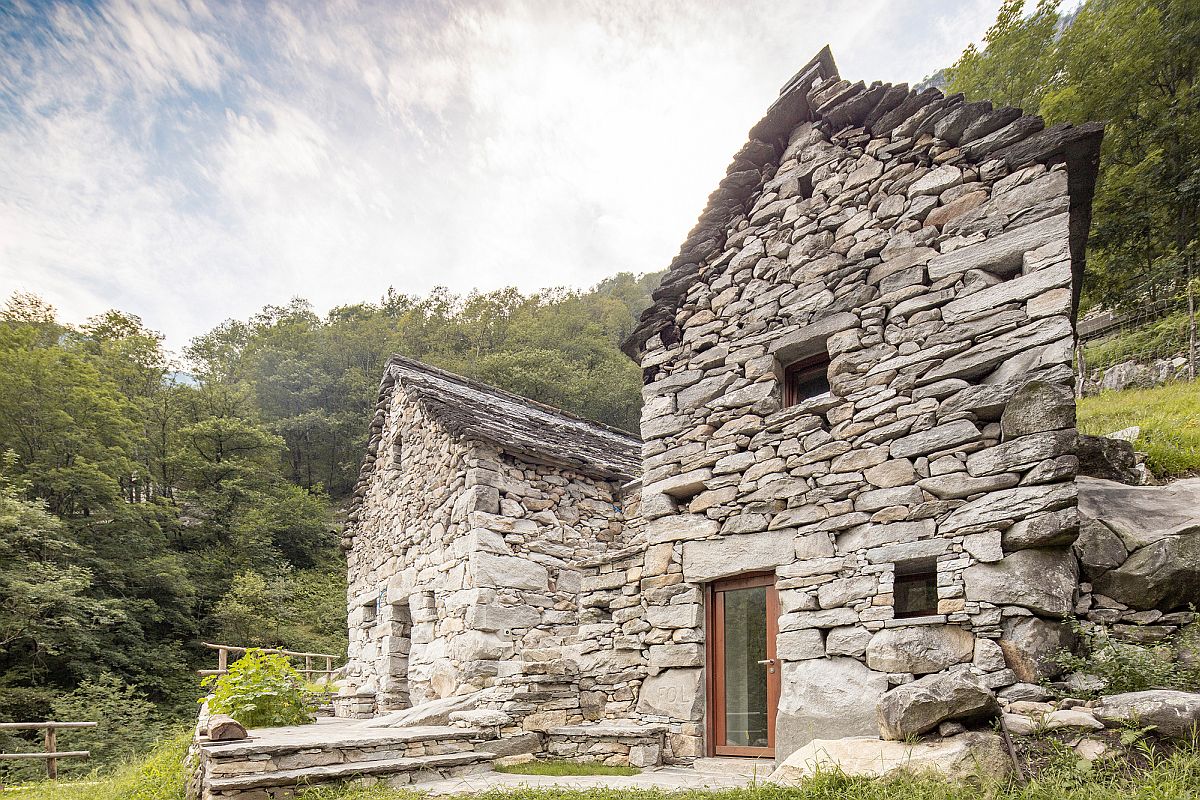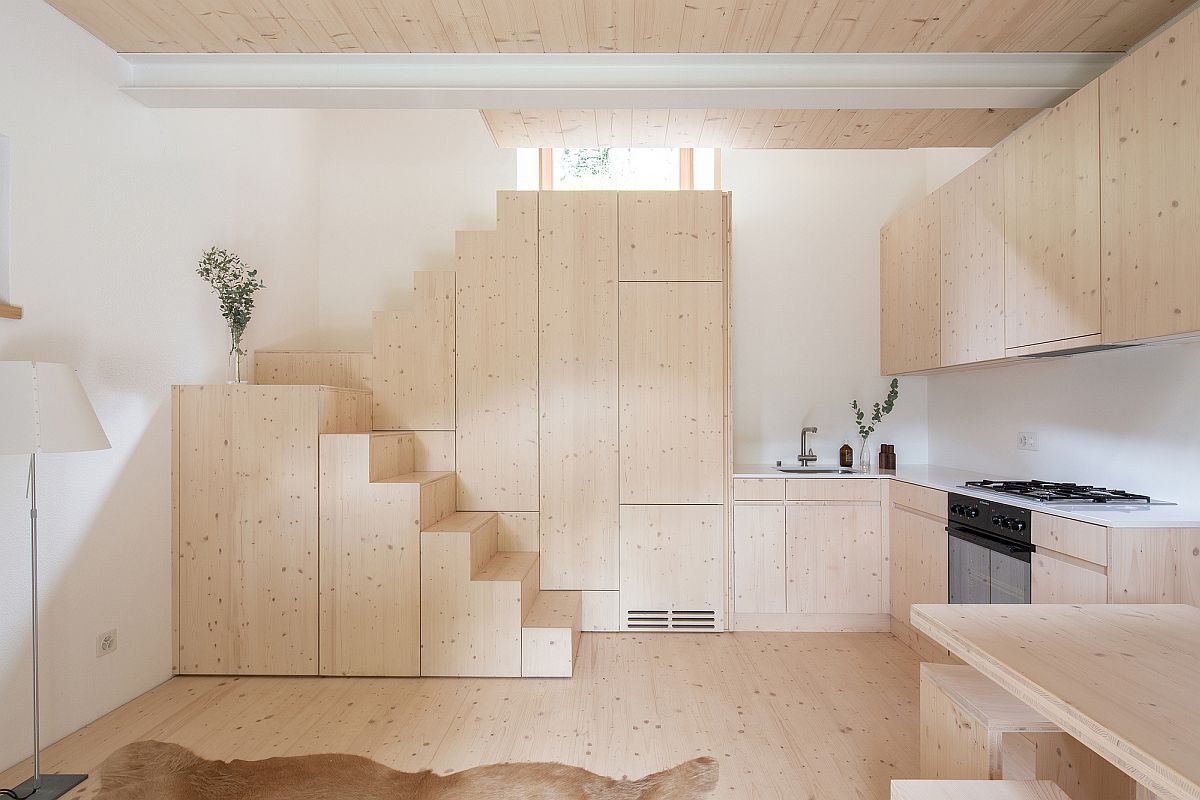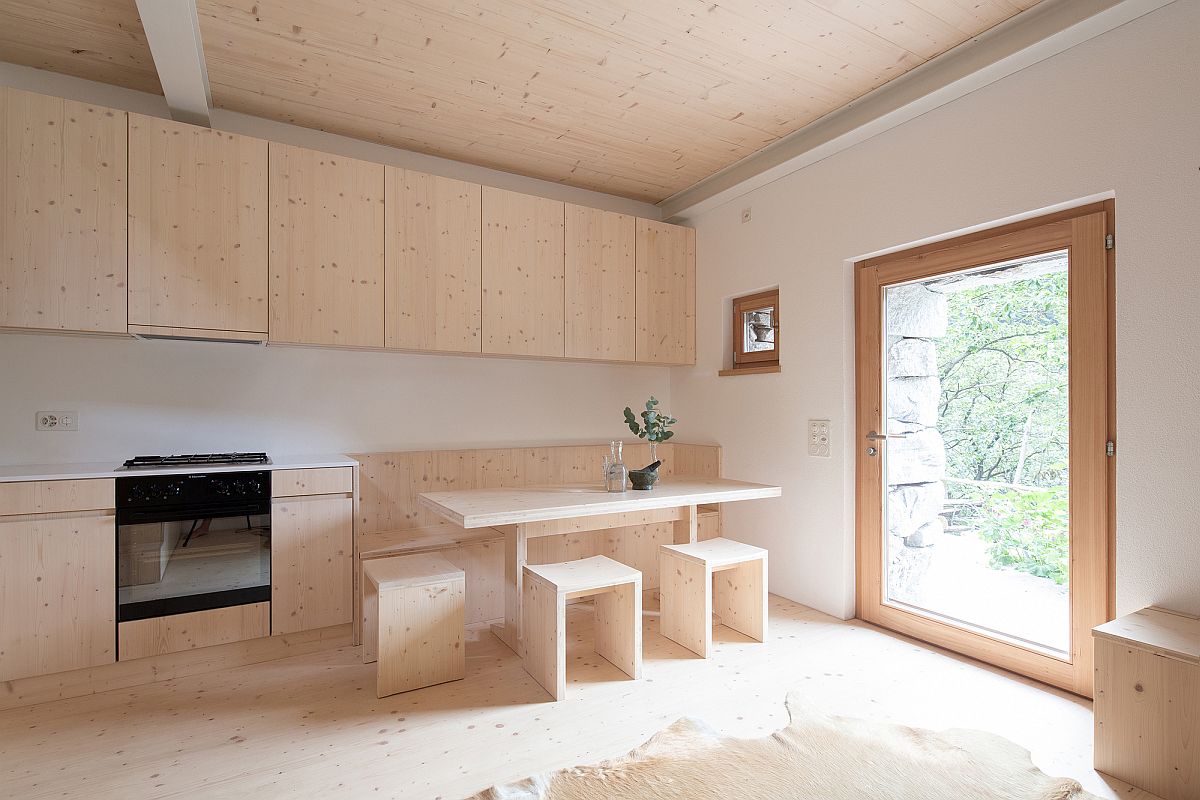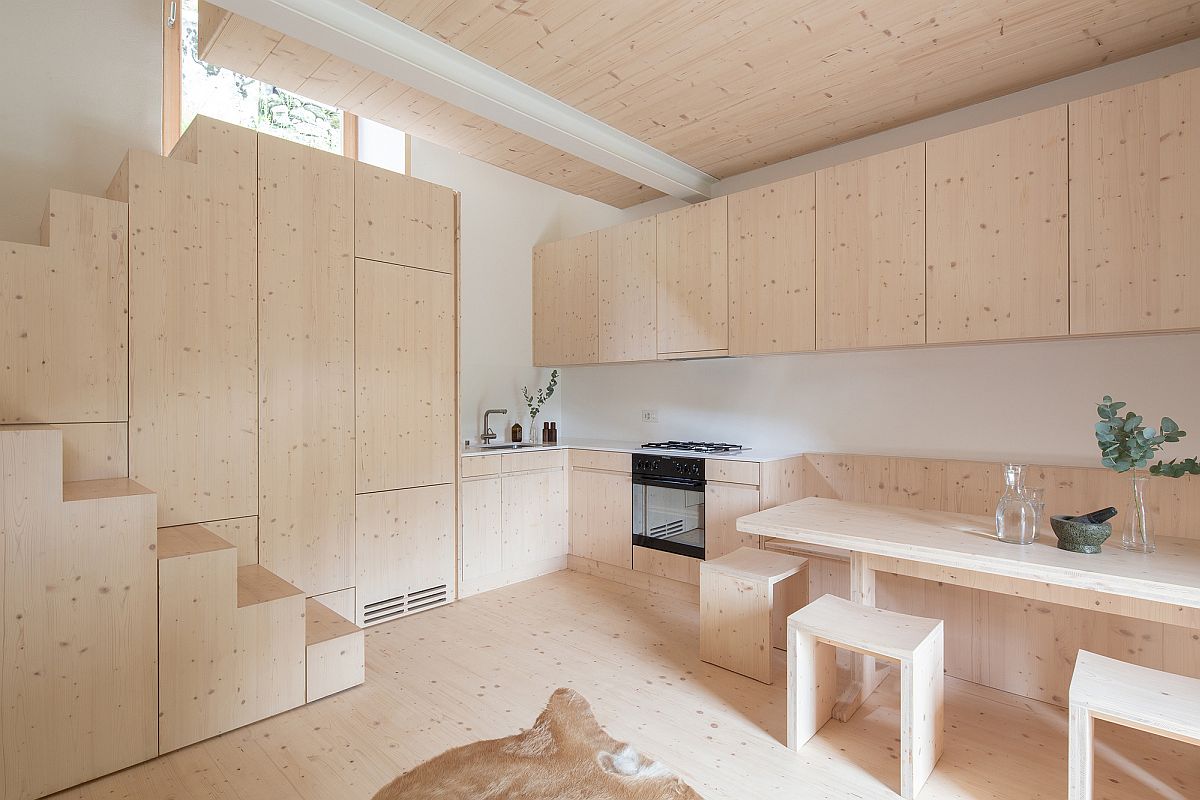 The home is fully self-sustaining. The electricity is generated through solar panels and water is directly taken out of a freshwater spring that flows next to the houses. The design supports the modern-day lifestyle in a secluded location while embracing engagement with the surrounding nature.
You're reading Animal Barn Built in 1850 Turned into a Sustainable Holiday Home, originally posted on Decoist. If you enjoyed this post, be sure to follow Decoist on Twitter, Facebook and Pinterest.