The culture of large retail chains across the world has seen commercial design take a more monotonous trend in the last few years. While a similar store design of the brand does give customers a sense of familiarity and encourages brand loyalty, it does significantly cut back on what architects can do with a store interior. Taking the opposite approach with its glittering design that leaves you just awe-struck right at the doorstep is the Swarn Jewellers, in Panchkula, India. Designed with contemporary flair by Studio Ardete, this jewelry store feels both opulent and sophisticated at the same time. 'Swarn' in Sanskrit means gold and that is just what you get even with the backdrop of the interior with a custom 'rain of gold' design!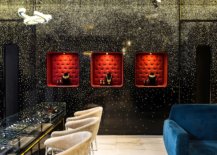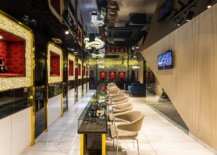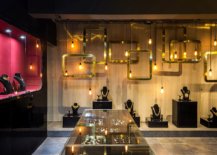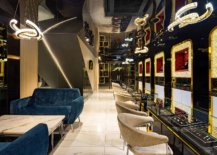 Display boxes with golden frame and red, tufted niches welcome you inside this store even as the street façade also glitters in gold and black. Golden frames used for the display highlight the jewelry pieces even as they add to the overall charisma of the store. With innovative lighting pieces that also incorporate golden glint, everything here is geared to showcase the beauty of yellow metal at its brightest best. Another highlight inside the store is the black vinyl sheet with punctures ranging from 2-4 mm that showcase the bright, backlit acrylic sheet in golden tint. This creates the bespoke 'rain of gold' look inside the store.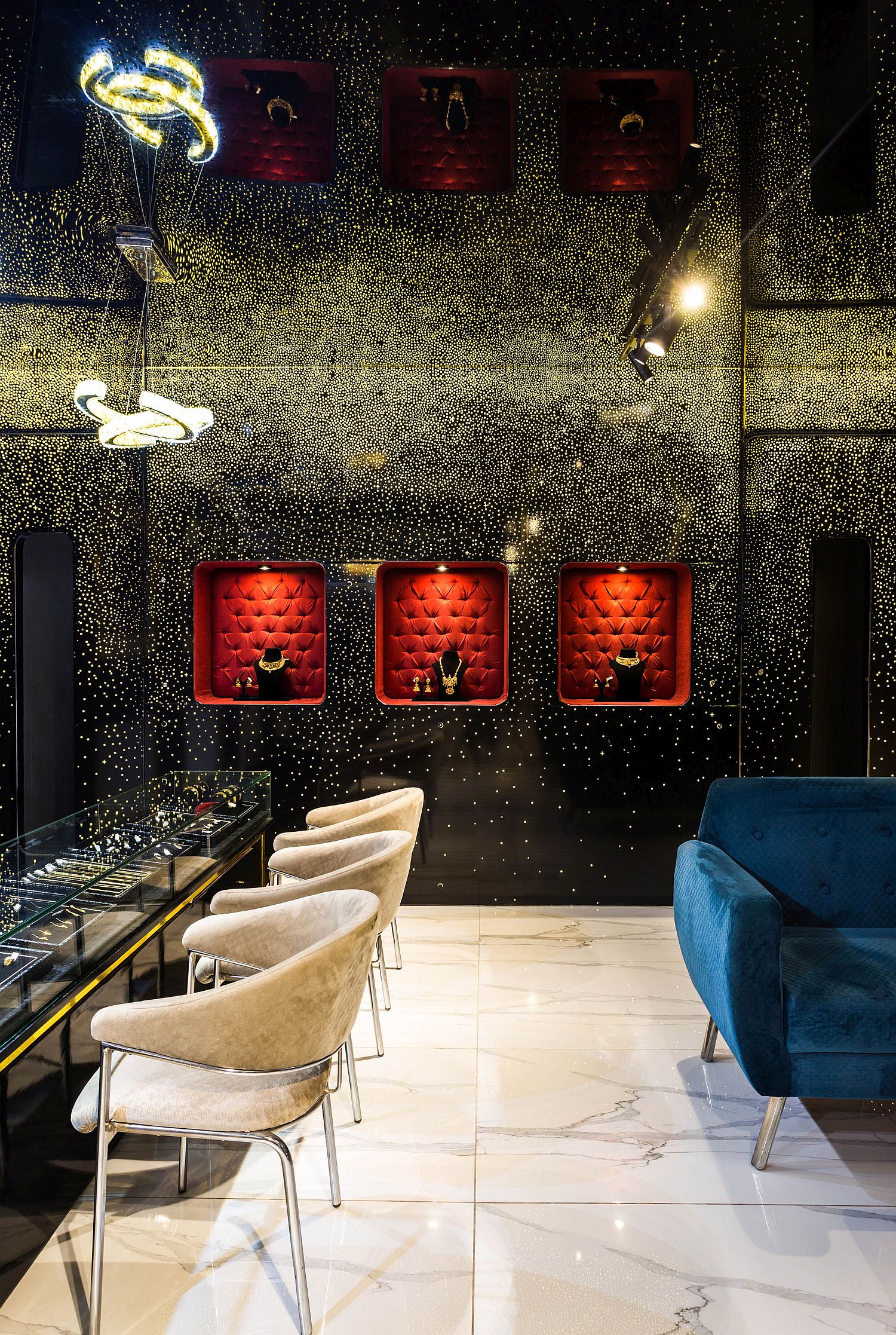 A basement level with more golden frames, fabulous Edison bulb lighting and more regal displays of jewelry complete a one-of-a-kind jewelry store in a country that is obsessed with all things gold! [Photography: Purnesh Dev Nikhanj]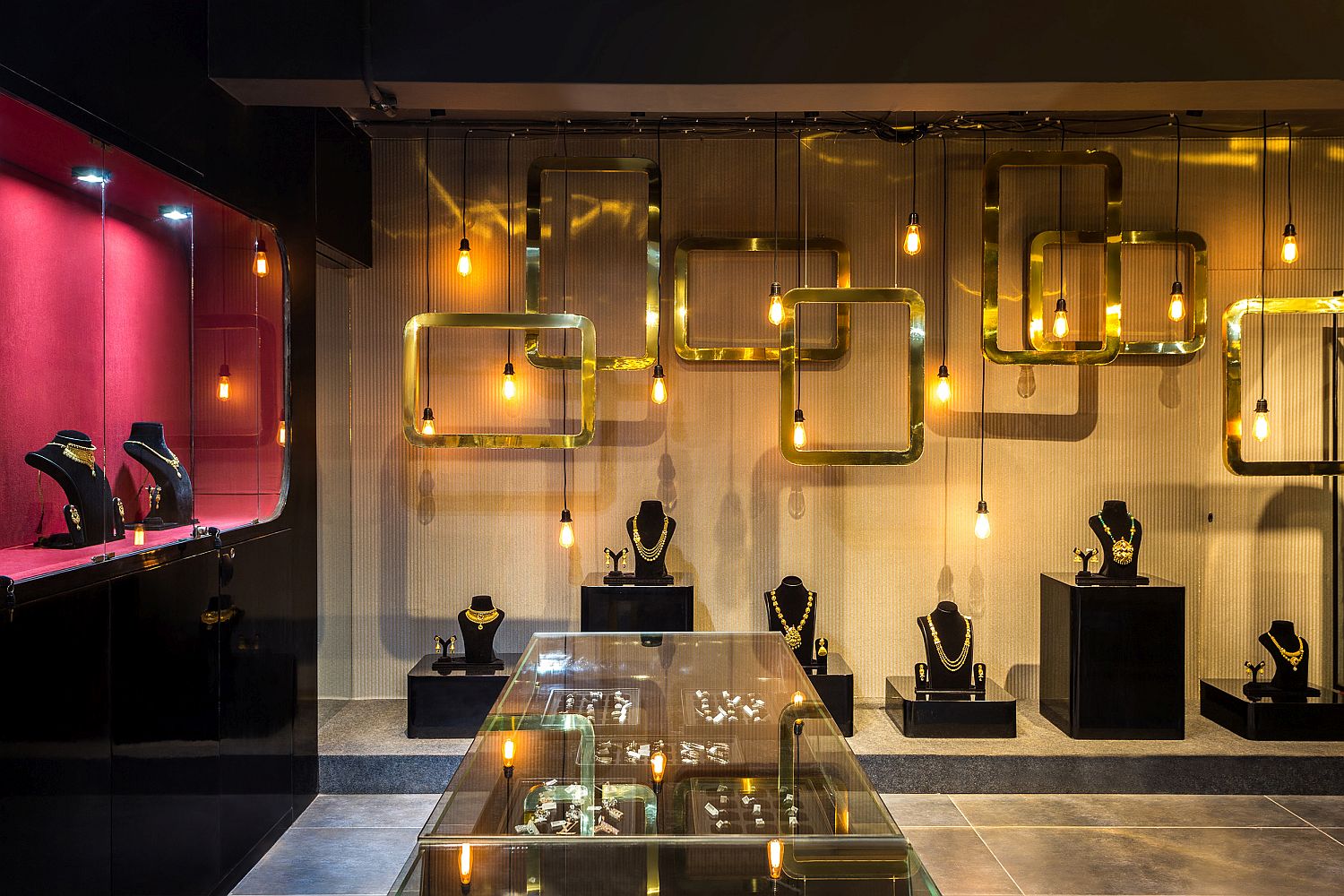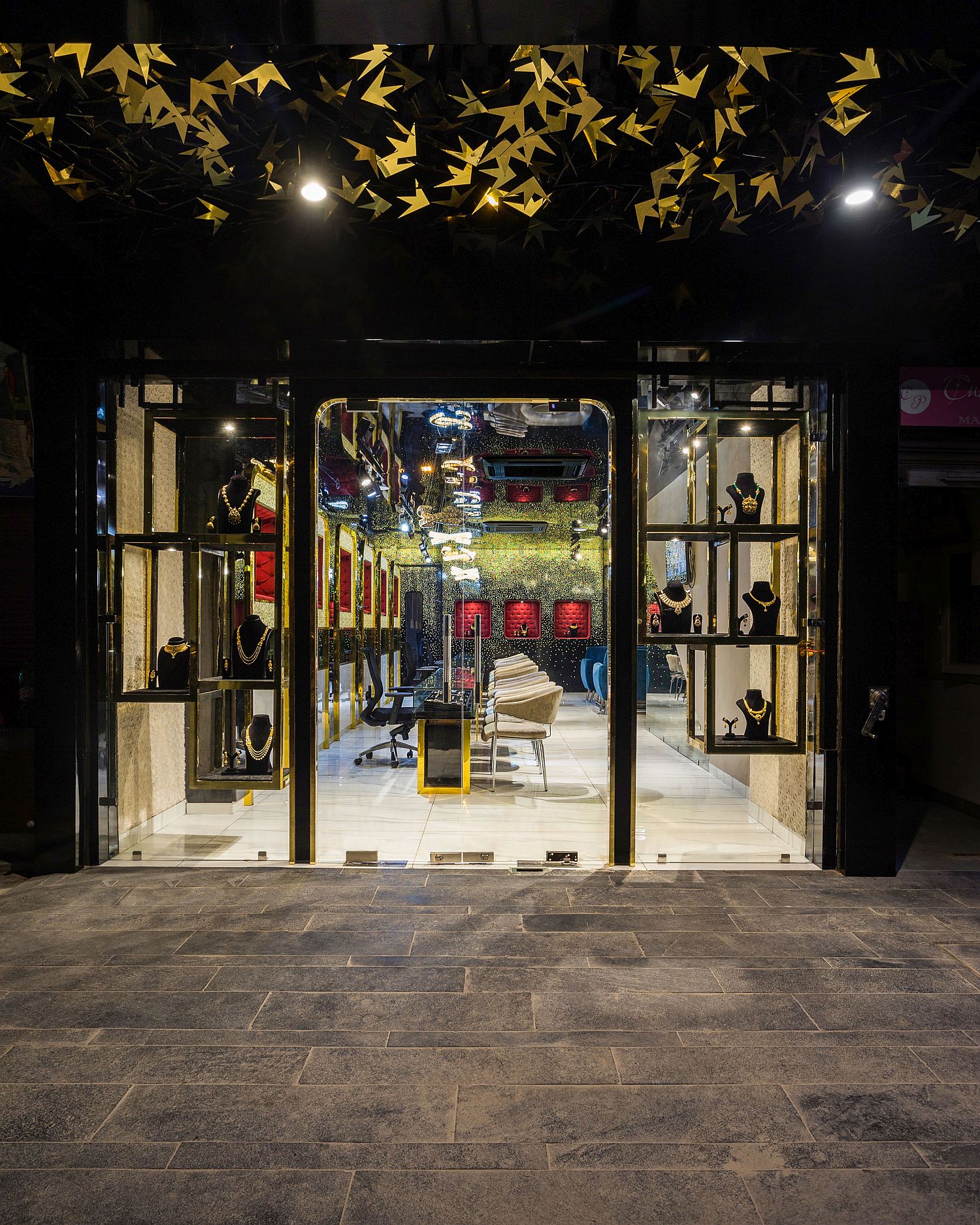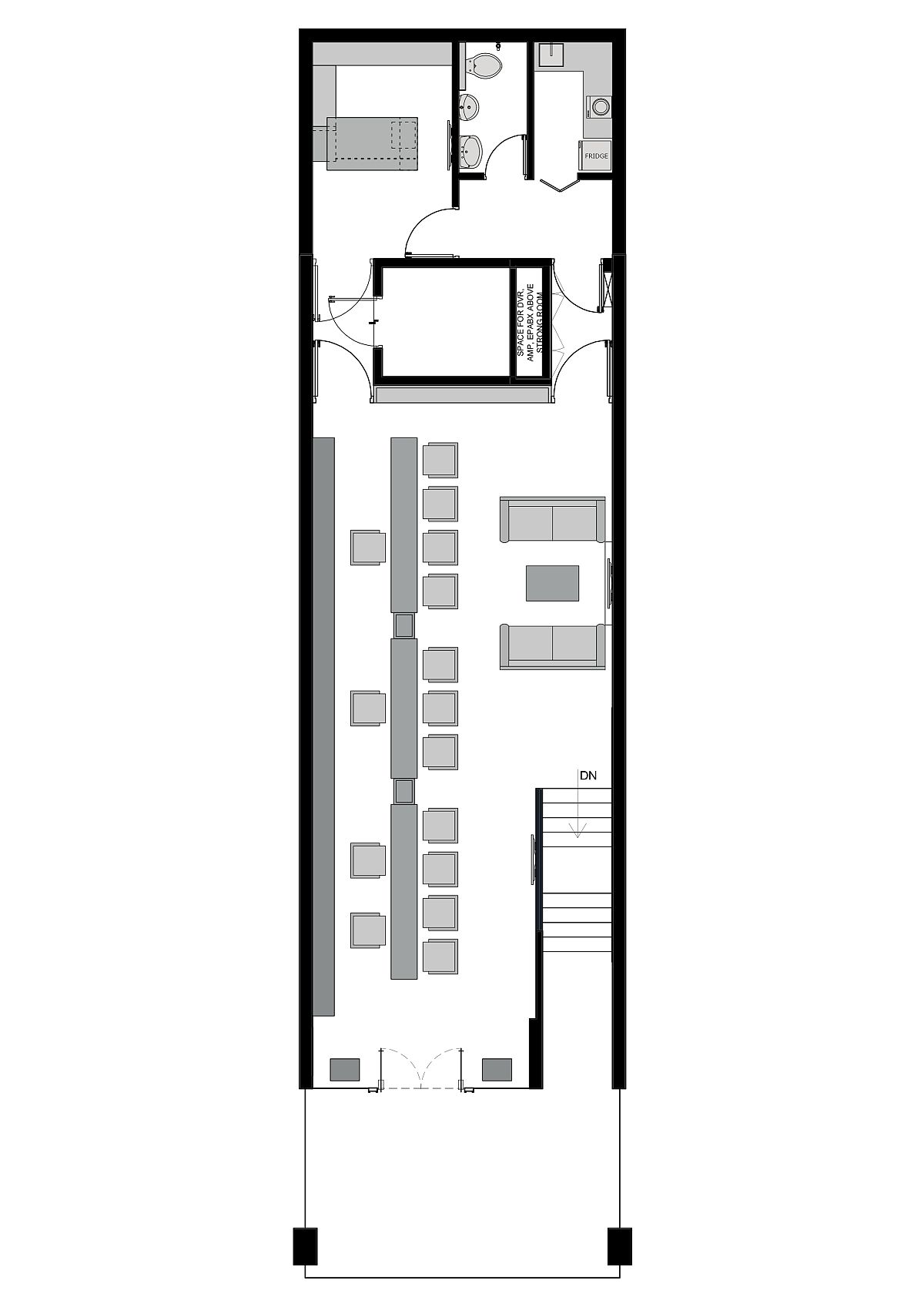 You're reading Rain of Gold: Stunning Jewelry Store Enchants in Breathtaking Black and Gold, originally posted on Decoist. If you enjoyed this post, be sure to follow Decoist on Twitter, Facebook and Pinterest.