A furry swing and a playful pink palette combine in a whimsical feline-friendly home by the sea.
With careers in graphic design and fashion, the Yehs have cultivated a passion for bold and unusual design. So, when Ms. Yeh decided she wanted a seaside holiday home in Taiwan's Miaoli County, the couple enlisted the help of Taipei-based KC design—the same firm that crafted the Yehs' compact studio apartment in New Taipei City a few years prior.
In contrast to the eclectic design of Residence Yeh, the design firm opted for a completely different and more cohesive design approach for the new three-story retreat. At three times the size of the couple's city apartment, the 1,550-square-foot holiday home centers on two main themes—a dominant pink palette to reflect Ms. Yeh's favorite color, and a feline-friendly interior for her three cats.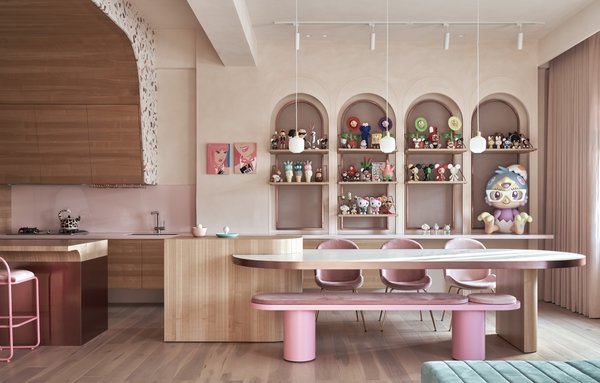 "The whole house uses pink as the main design axis," says KC Design Studio. "To build a pure pink space, we used pink mineral paint as the base of the walls and ceiling and selected different materials in natural colors to compose a mixed style."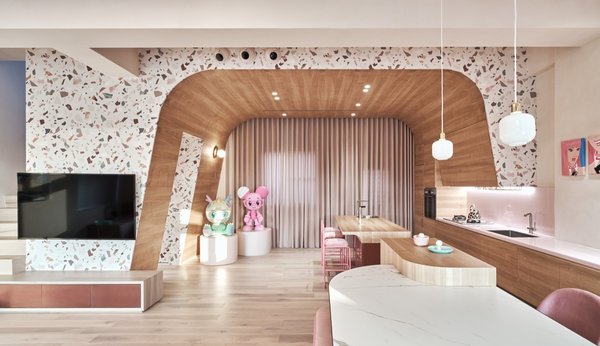 See the full story on Dwell.com: This Bubblegum-Pink Home Is a Plush Playground for Three Lucky Cats