A robust Cor-Ten steel home rises from the rugged landscape.
In the remote expanse of Chilean Patagonia, the weather's temperament is everything. Its impact is so significant that the majority of the architectural decisions for this rural retreat revolved around the unpredictable climate.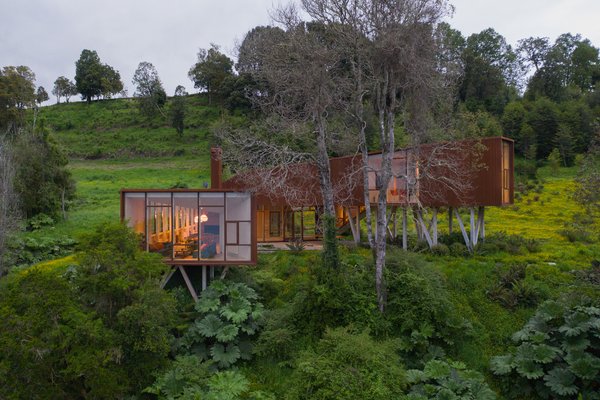 Aguilo + Pedraza Arquitectos constructed Apus Kankay out of Cor-Ten steel to withstand the challenging site conditions. Residents can use the enclosed stairway to travel between the home's two rectangular volumes while being protected from southern winds during the summer months. Floor-to-ceiling windows frame uninterrupted views of the lush landscape, and a cozy hearth warms the interior when inclement weather strikes.
See the full story on Dwell.com: This Floating Home in Chilean Patagonia Boasts Breathtaking Views