After treating their fixer-upper to a four-year remodel, creatives Danielle Moore and Bryan Wang are adapting to a new normal.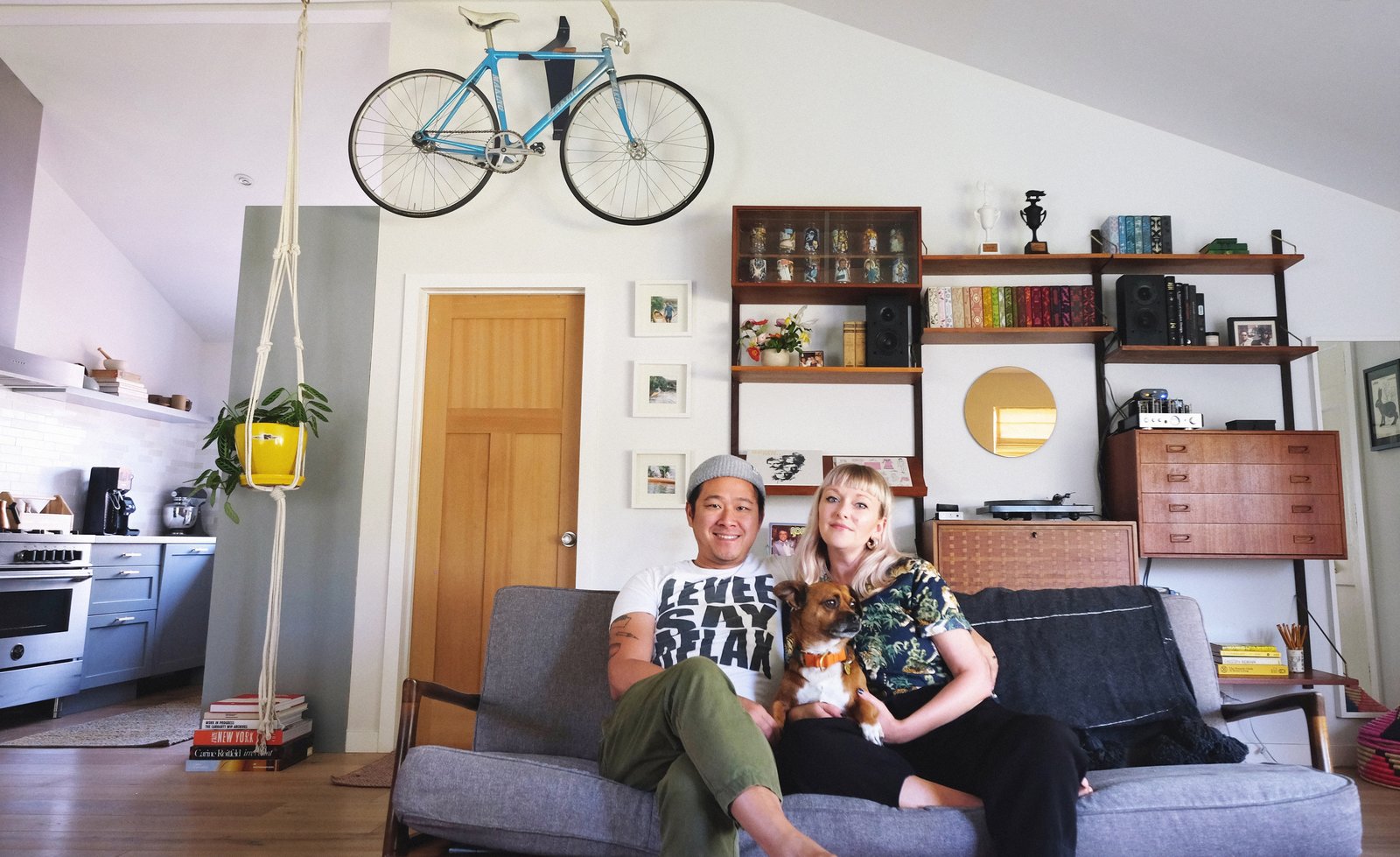 Luck was on Danielle Moore and Bryan Wang's side when they found their Berkeley home after a six-month search—a "real fixer" according to Danielle, who's an art director and graphic designer. Their broker's father happened to be the seller's agent, so they were able to place a bid under the radar. It was a win-win situation: Bryan, an architect and designer, wanted something they could remodel, and the seller didn't want to have to prepare the house for sale.
In the intervening four years, the creative couple have been revamping the house, turning what was bare drywall into a '70s-infused sanctuary with "midcentury accents, feminine vibes, and some Star Wars," as Danielle describes.
Bryan, who specializes in high-end residential interiors, tackled the design and construction with the help of his father. They've renovated most of the house and the rear yard and made smaller upgrades, too, such as swapping in new windows.
"We wanted to open the house up, so we vaulted the ceiling and moved some walls," says Danielle. "We were inspired by the challenge of renovating a small home into something that really utilizes the space better."
They say that while they don't always share the same taste, they each appreciate having a partner that is as aesthetically driven as the other.
"Bryan is so organized—during construction, he would narrow down options to his top five to 10, and we would discuss from there," says Danielle. "He loves everything super clean and modern, and I am a collector for sure—I am constantly adding little touches. I think we found a balance of both of us in this house. It's my favorite when you can see a little of each of us."
With shelter-in-place in effect, they're now focused on making the home more usable as a live/work space, which meant developing an office that worked for both of them as well as a separate area for Bryan to focus on projects like lighting fabrication, woodwork, and leather work.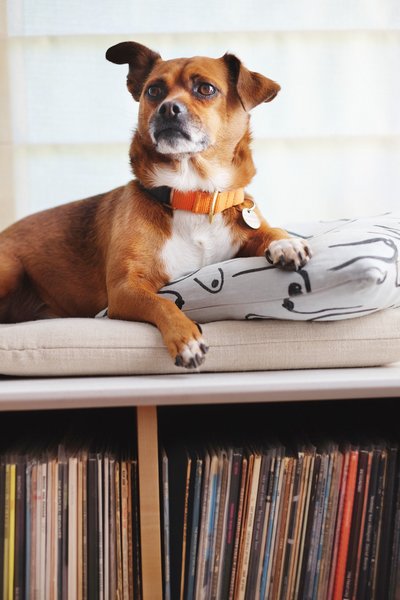 See the full story on Dwell.com: My House: How a Designer Couple Are Weathering the Pandemic in Their Berkeley Home
Related stories:
A Ballet Dancer's Tiny Barbican Studio Has a Choreographed Routine of Its Own
A Towering Tree Grows Through the Roof of This Tropical Sanctuary
A 17th-Century Cottage Becomes a Boho Surf Retreat in England