In most apartments across the world, you would find the living area, kitchen and dining space all on one level along with the bedrooms and the bathrooms neatly tucked into the rear section. But that is not the case with this small 52 square meter apartment in Łódź, Poland. The apartment was designed carefully for a young couple by 3XEL Architekci to meet the specific needs of its dynamic residents. It is the lower level that contain the dining area, kitchen and bathroom while it is the upper level that holds the living area along with the bedroom. This switch in conventional floor plan gives a sense of uniqueness while maximizing the space indoors.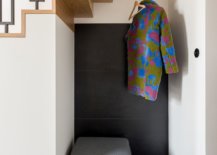 The kitchen on the lower level is clad in wood along with polished gray finishes and matter black appliances add contrast to the neutral setting. Next to it is the dining area with wooden dining table and a staircase next to it leads to the living area above. A fabulous open bookshelf in wood and metal steals the show on the lower level while the living space has a colorful couch that becomes center of attention. In the modest and light-filled bedroom it is the beauty of pastel green walls that take over effortlessly. Everything feels natural and organized in here despite the very limited space all around. [Photography: Dariusz Jarzabek]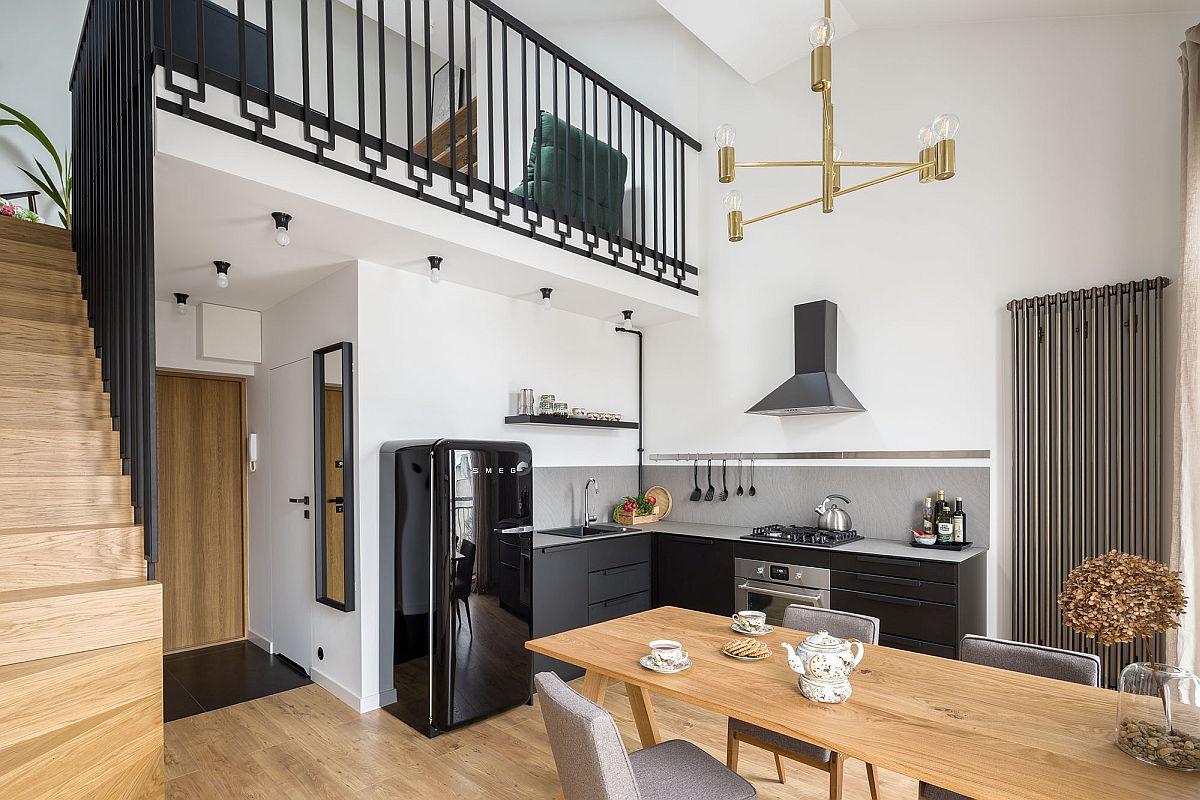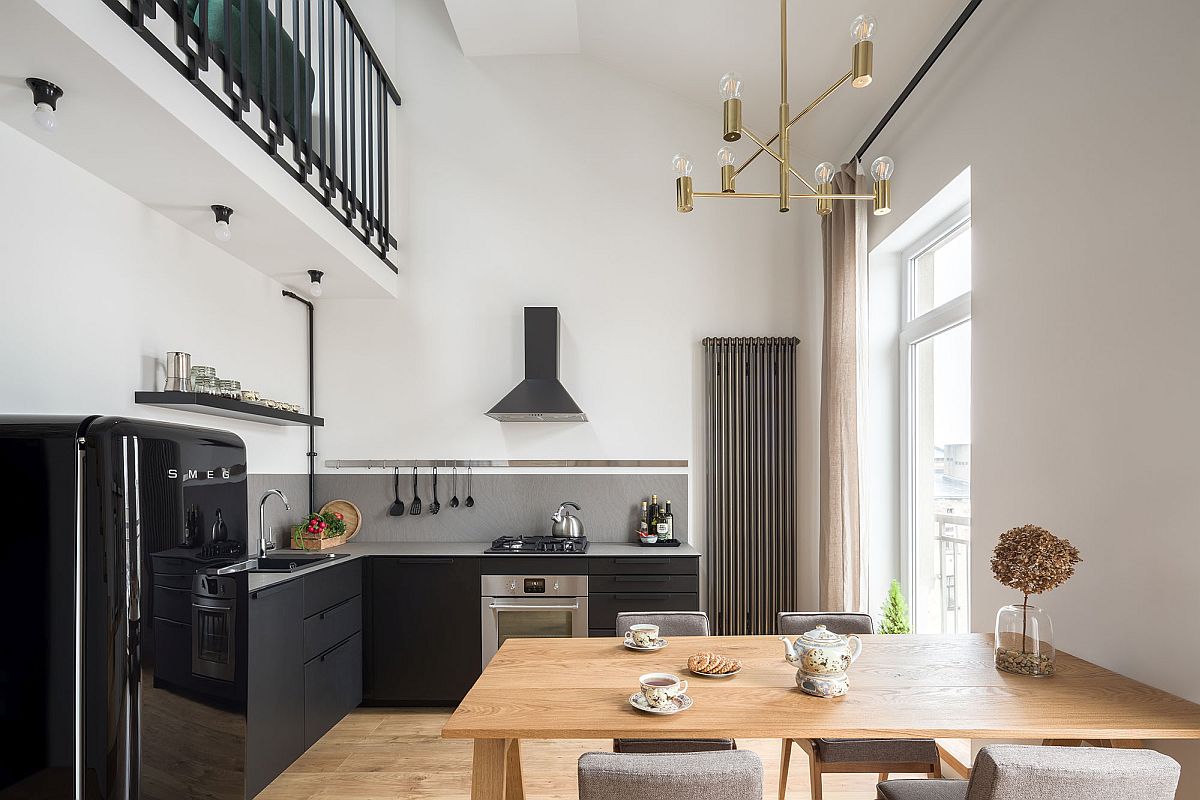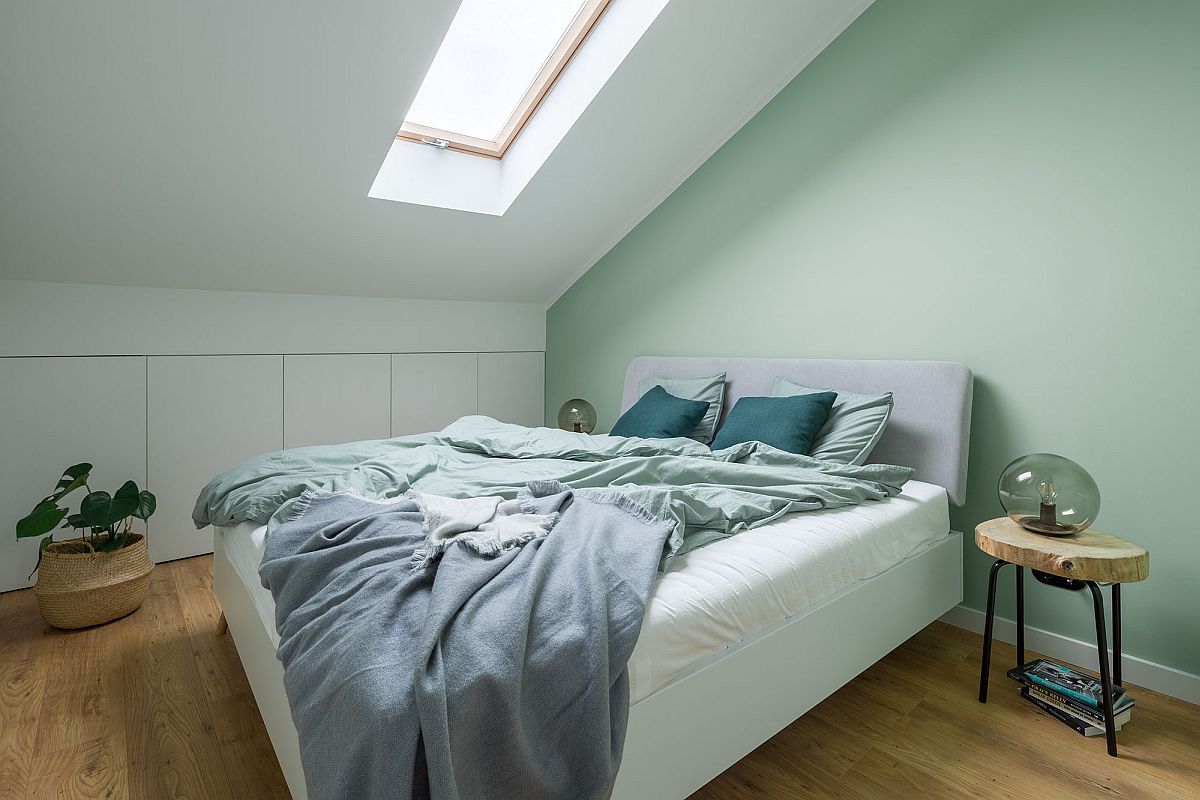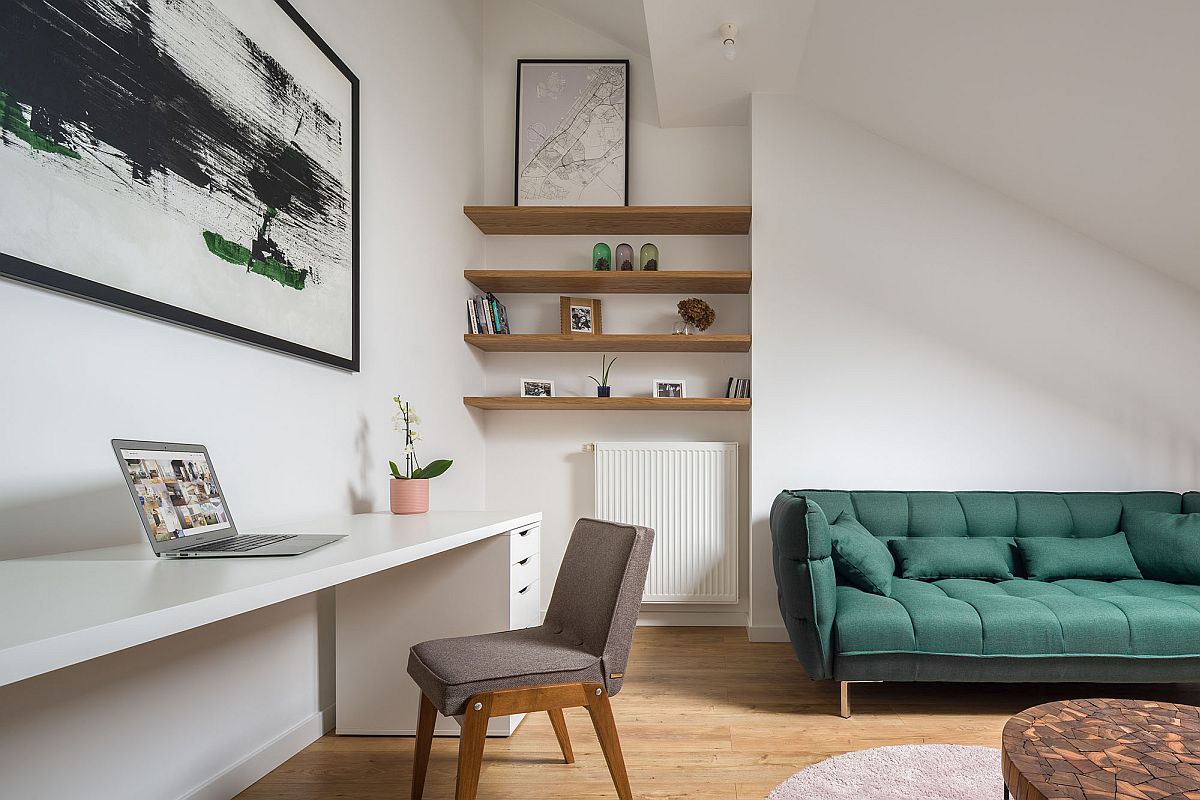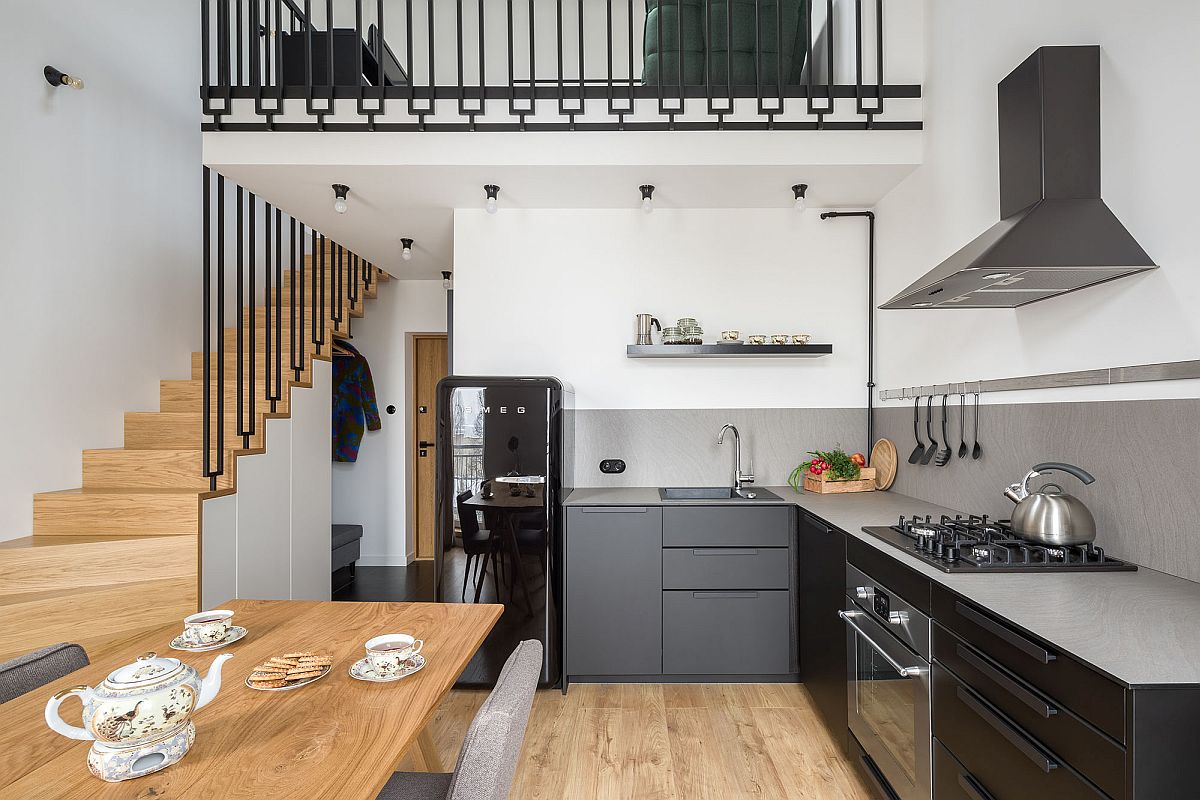 Our friends Sylwia and Bartek contacted us for help in designing their first shared apartment. Owners of a small, two-level flat in one of the tenement houses in Łódź. Sylwia and Bartek knew well what they require from their future apartment, presented their expectations for style and attached a great role to the quality of finishing materials and details.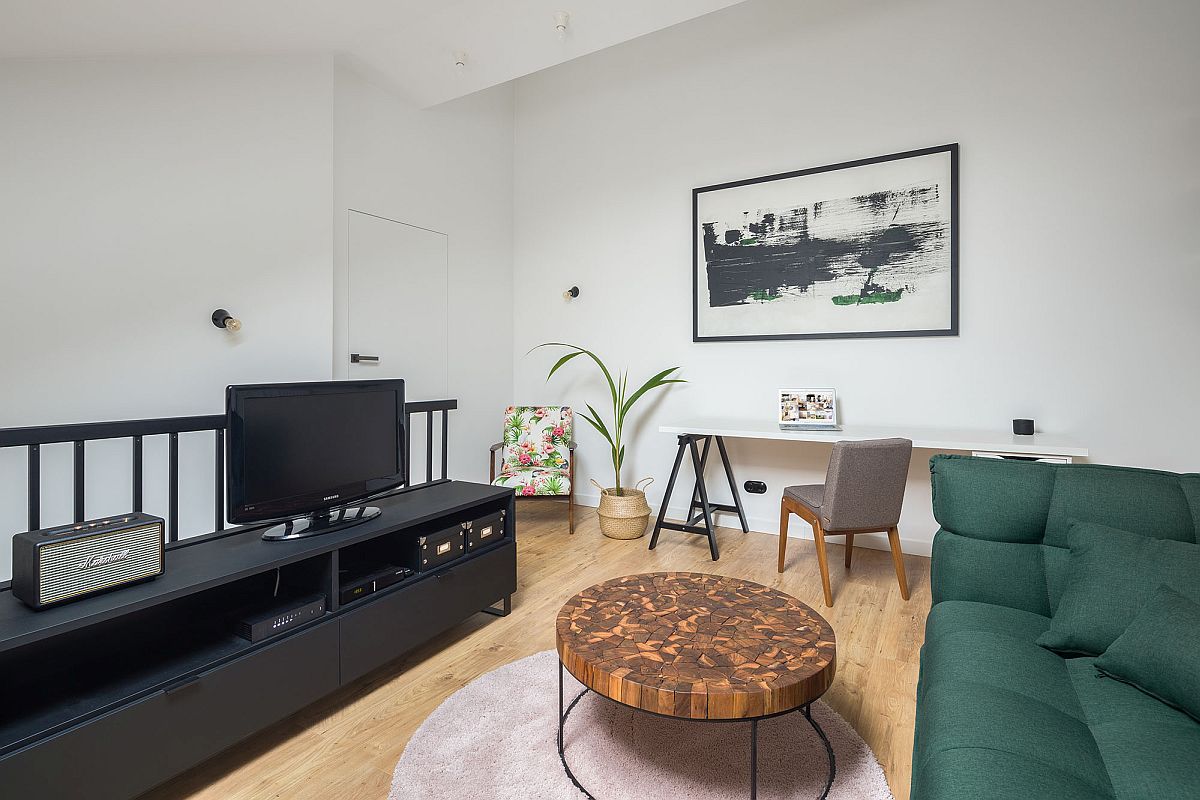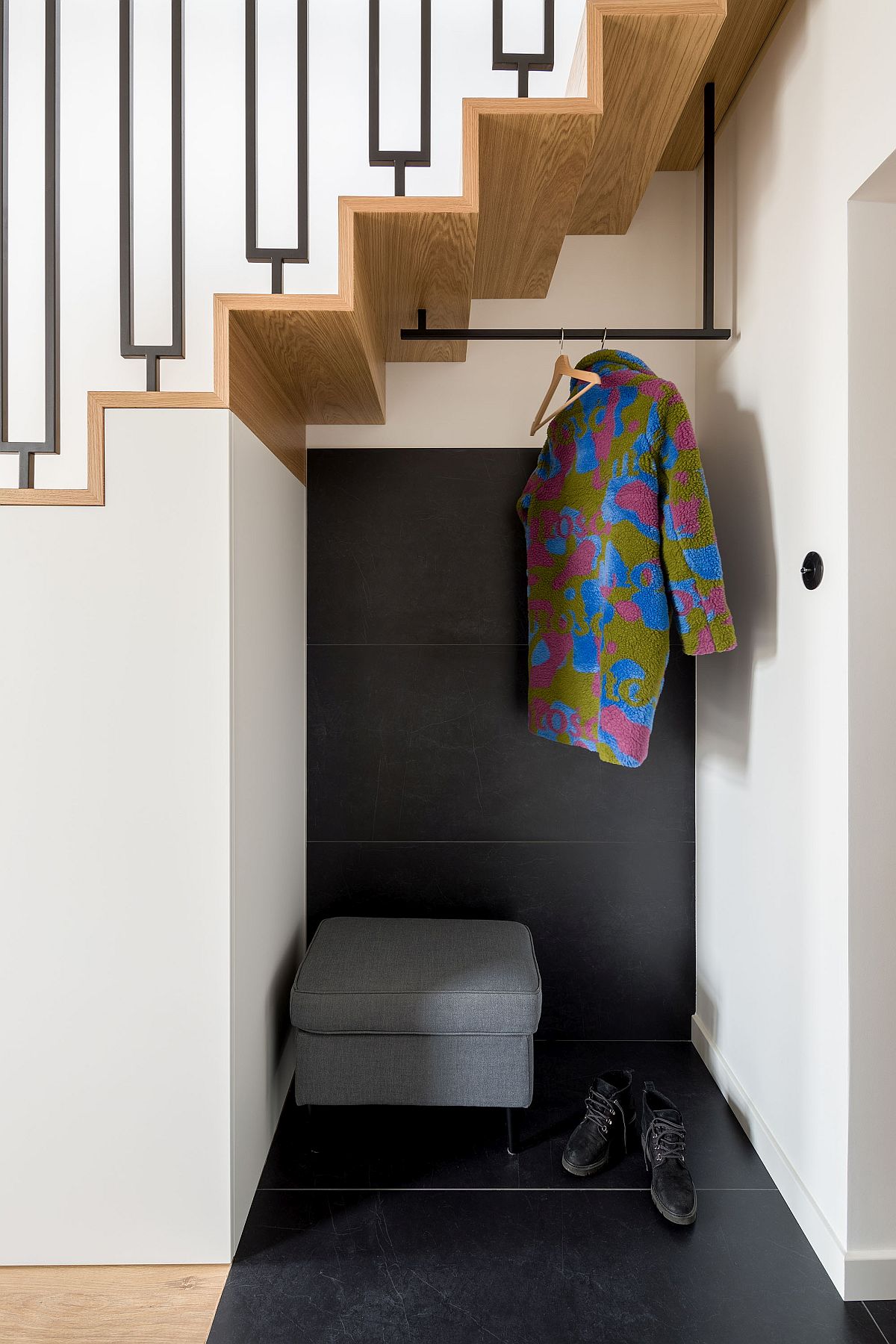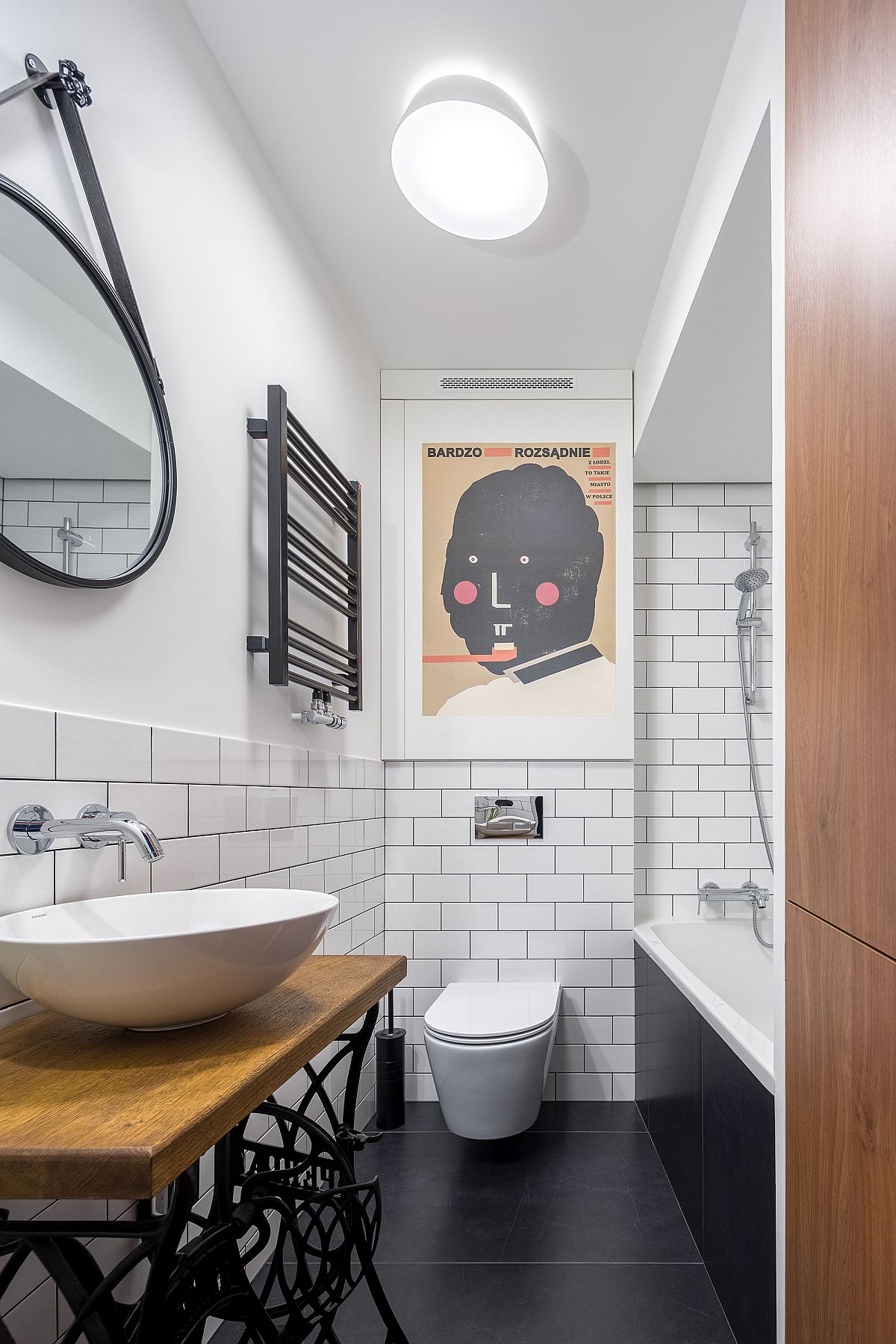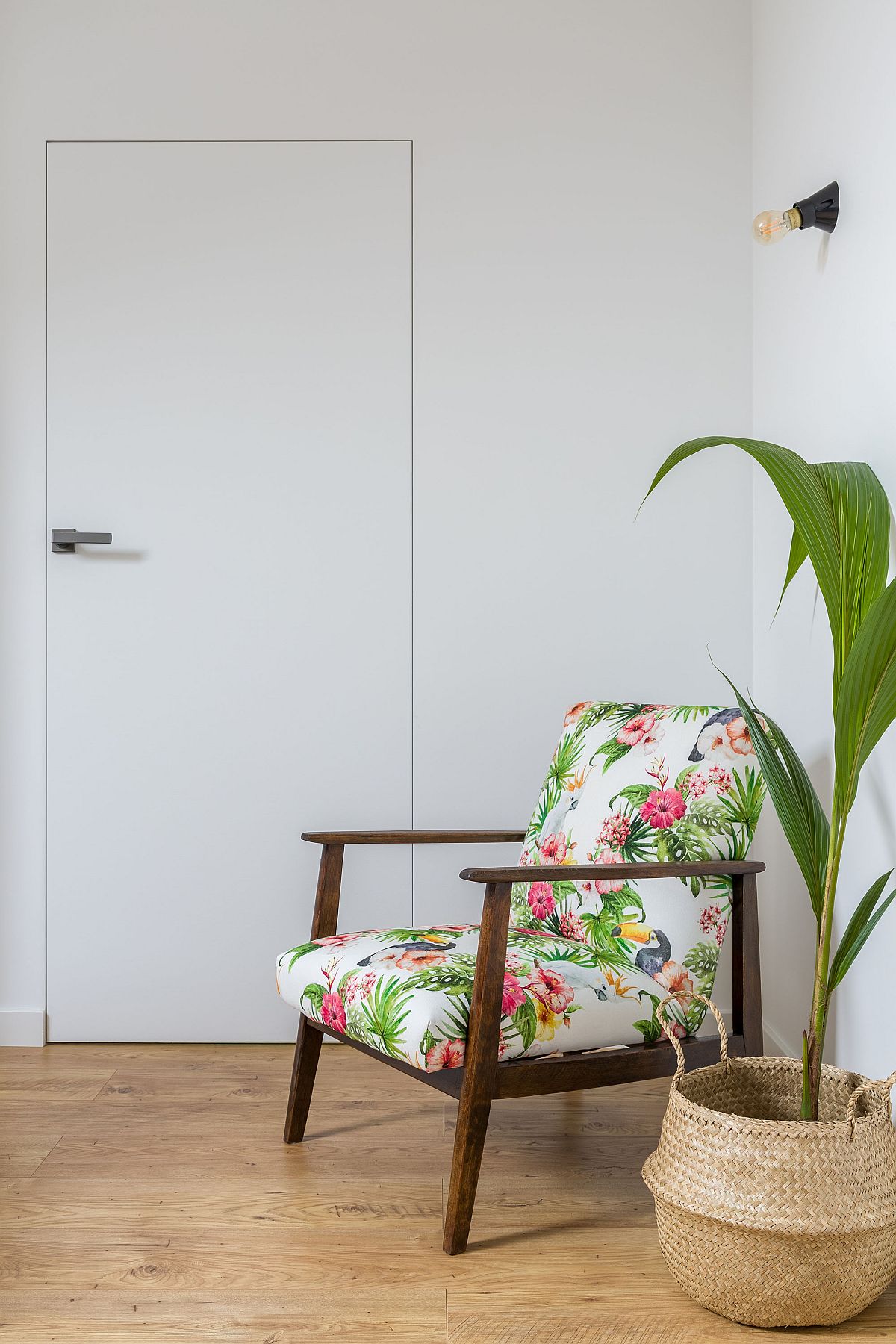 You're reading Small 52 Sqm Apartment in Poland with a Space-Saving Mezzanine Living Space, originally posted on Decoist. If you enjoyed this post, be sure to follow Decoist on Twitter, Facebook and Pinterest.