To design and build a home from scratch is much easier task when compared to altering an existing home or even a spec house that is halfway through the building process. But Coates Design in Seattle were faced with the latter challenge as they were brought in to alter the interior and exterior of a contemporary family home that was already in construction. Keeping in mind the limitations of the project, the architect decided to replace some of the interior features and exterior surfaces along with a tweaked floor plan to create a more spacious, inviting and cheerful living area on the lower level.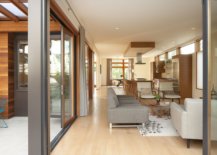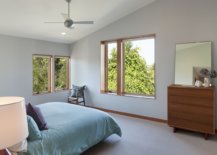 On the outside, you find light green panels being combined with cedar and fir and a neutral color scheme also takes over inside the house. A backdrop in white and beige along with pops of gray and warmth of wood shape the living space, kitchen and dining area. This approach continues on the upper level as well in the bedrooms and bathrooms as well and light filters down across these two levels thanks to the stairwell with a skylight. The living space opens up towards the pergola with dining area and the outdoor hangout and bi-folding glass doors create a seamless interface between both the zones.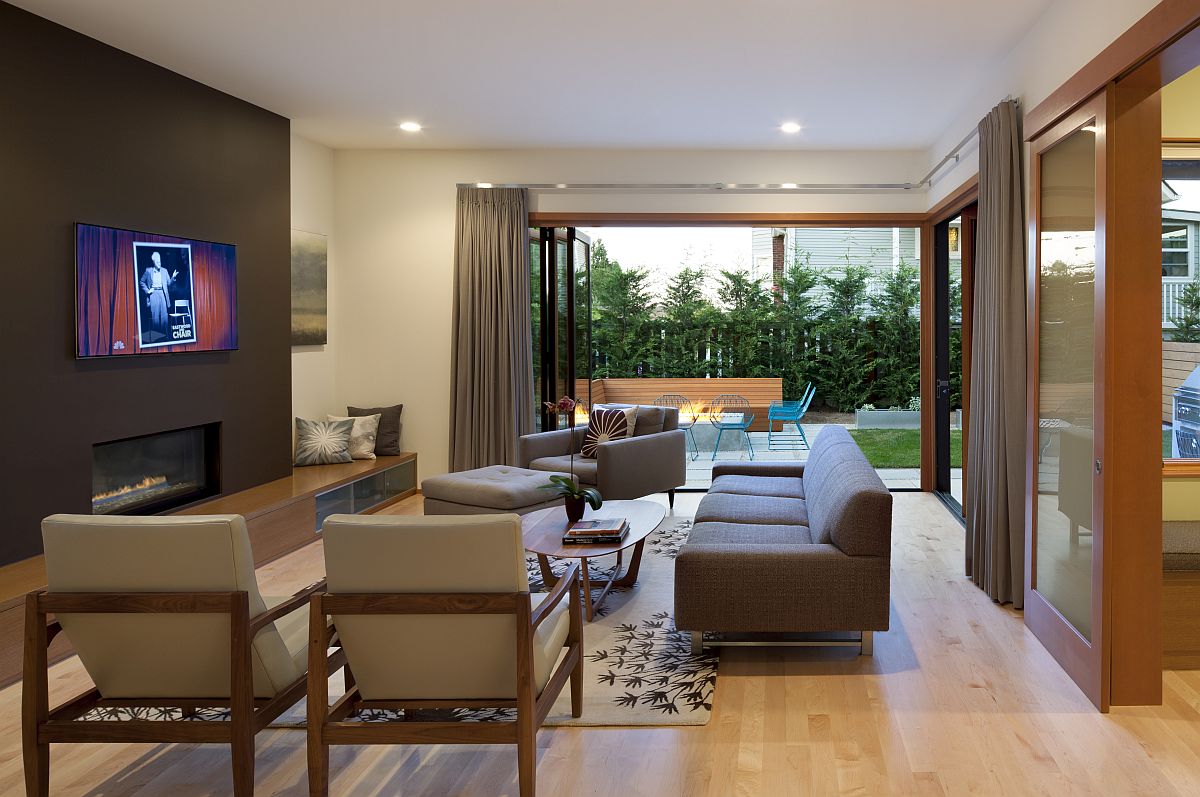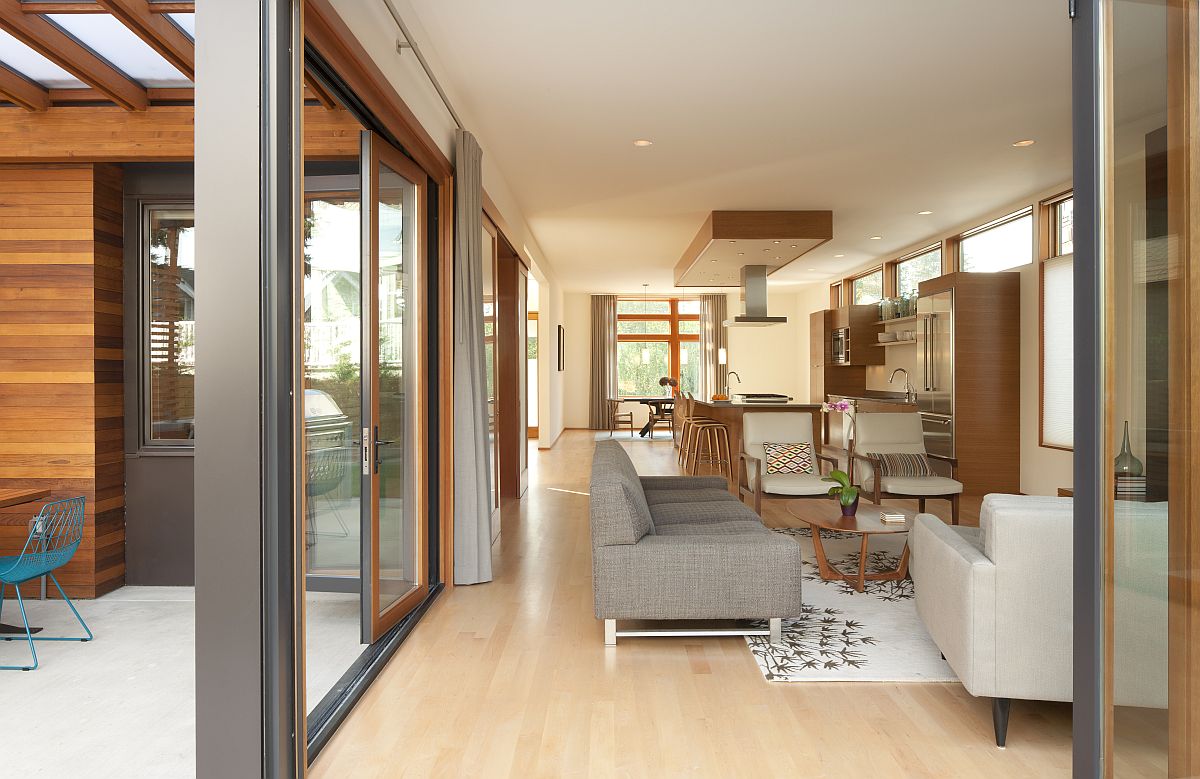 With an overall design that is understated, modern and yet borrows from vernacular style of Seattle and its many mid-century modern homes, the Green Lake Residence feels fresh, imaginative and responds to the specific needs of its owners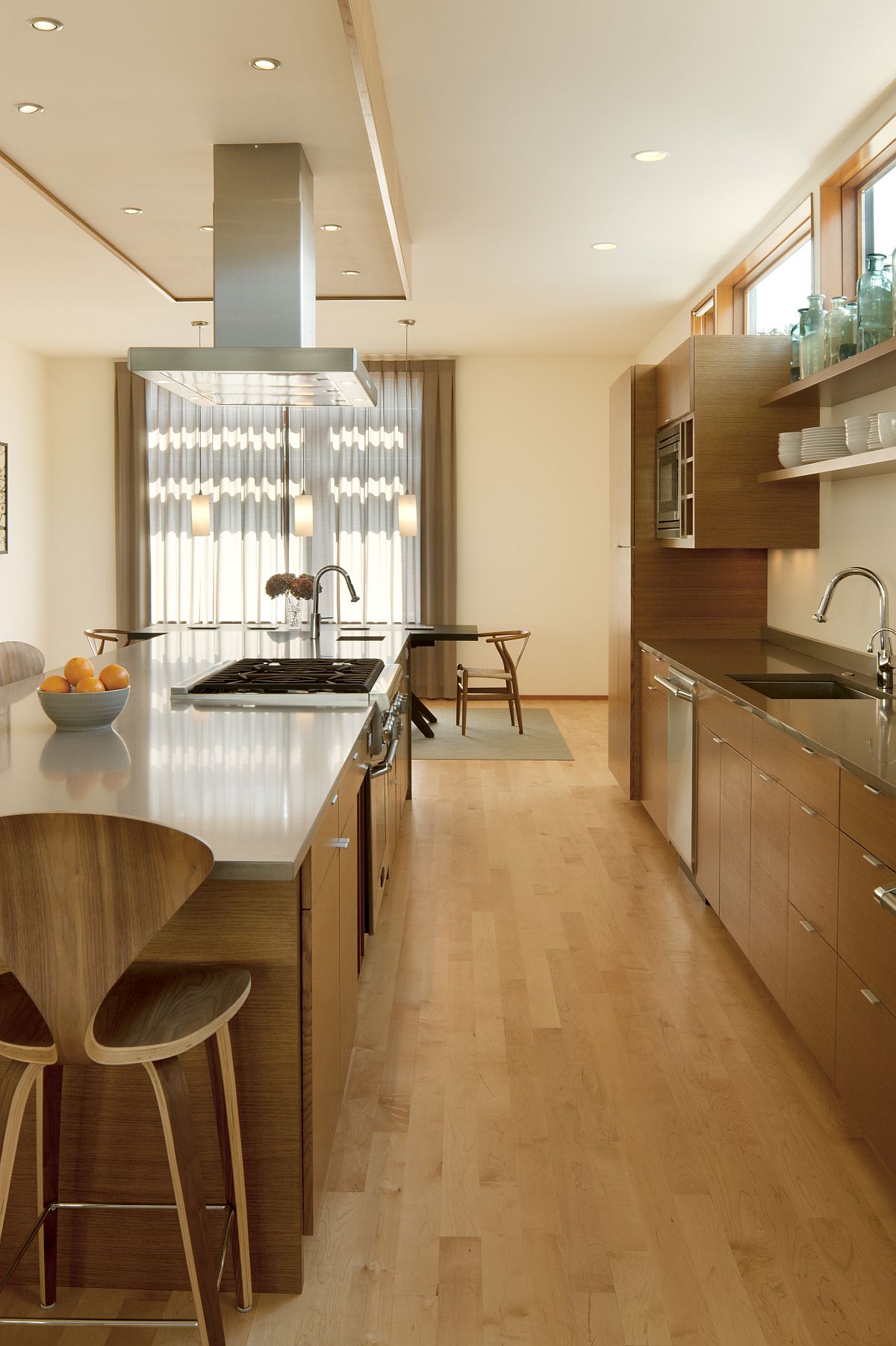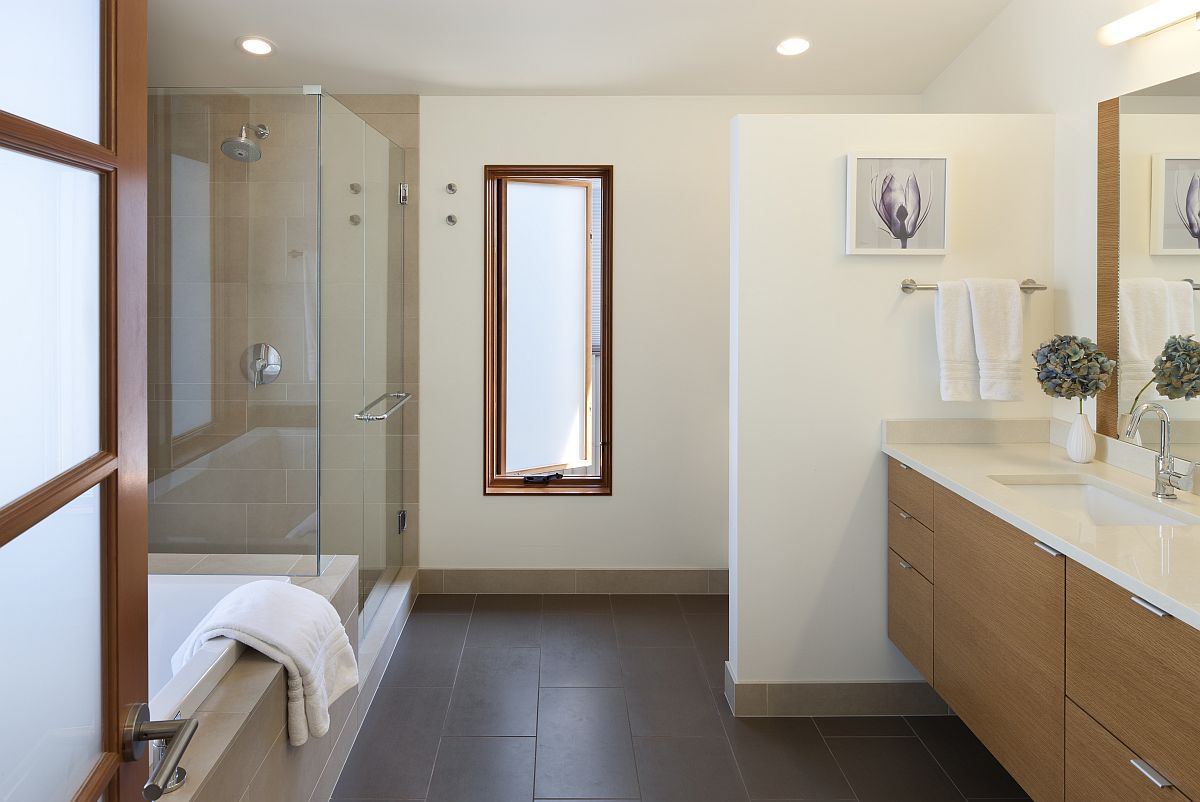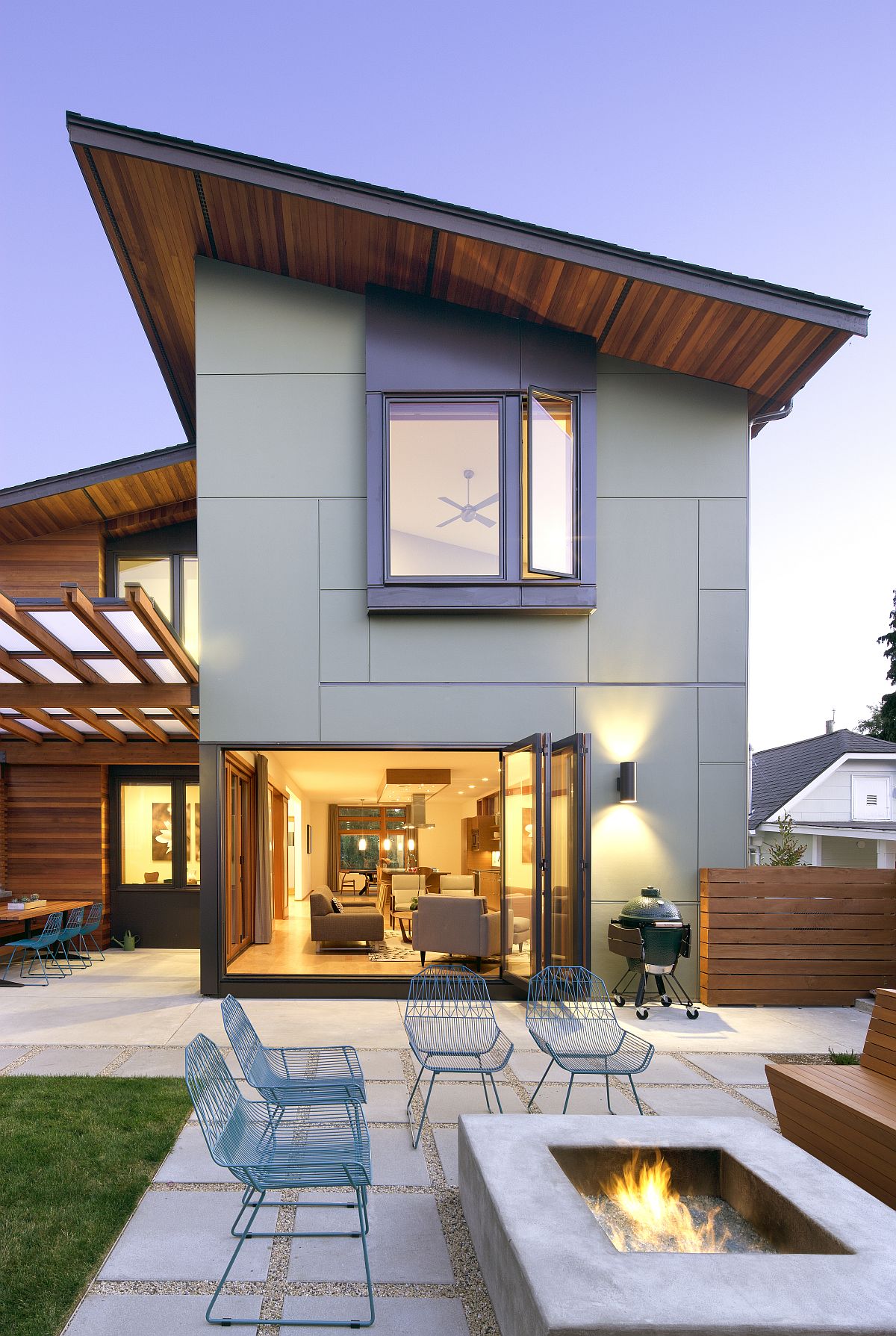 You're reading Beautiful Family Home in Seattle Gleefully Welcomes the Outdoors Inside, originally posted on Decoist. If you enjoyed this post, be sure to follow Decoist on Twitter, Facebook and Pinterest.