If you are accustomed to a whole lot of space, then 1200 square feet does not feel like much. But in most cities across the world, this is ample space for a lovely little apartment. In heart of New York City, it can be even termed as a luxury! Nestled in Greenwich Village, this revamped apartment Combines simplicity and functionality with distinct NYC style to create a gorgeous and light-filled modern home. Designed by Megan Grehl, the new interior is understated with white shaping much of the backdrop. Even the exposed brick walls are painted white in here and that adds to the sense of spaciousness and reduces visual fragmentation of rooms.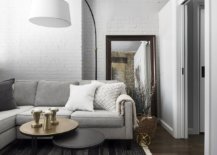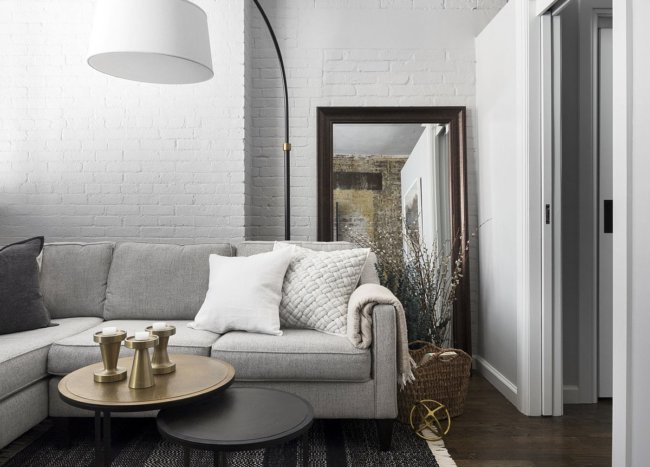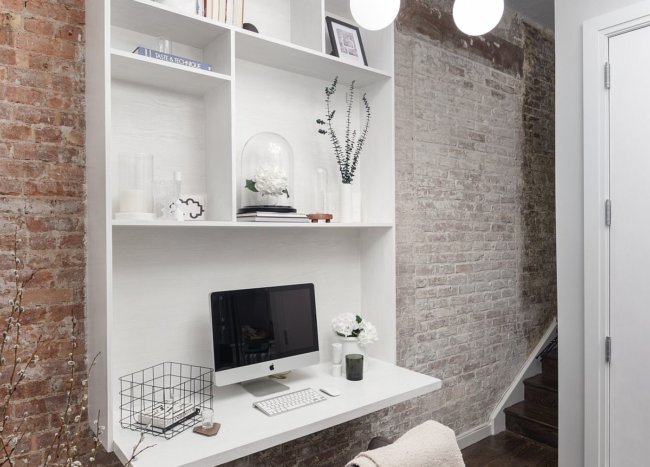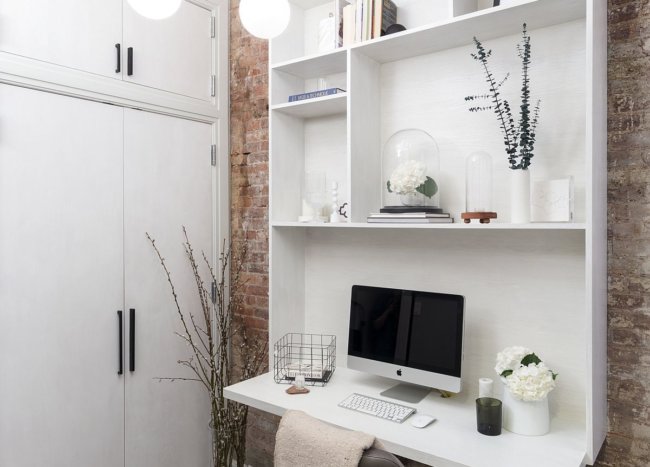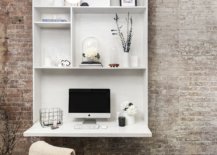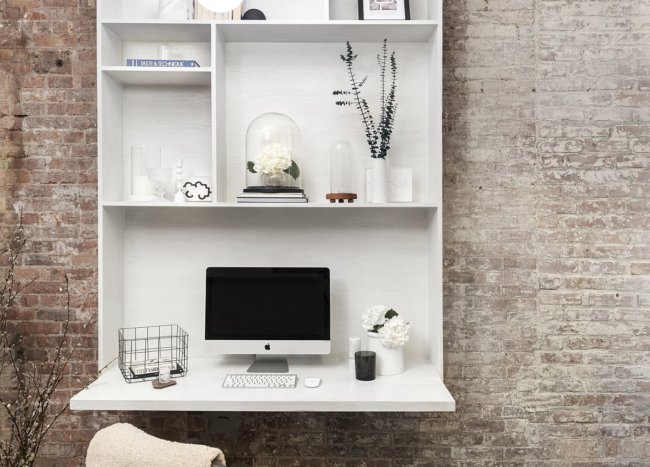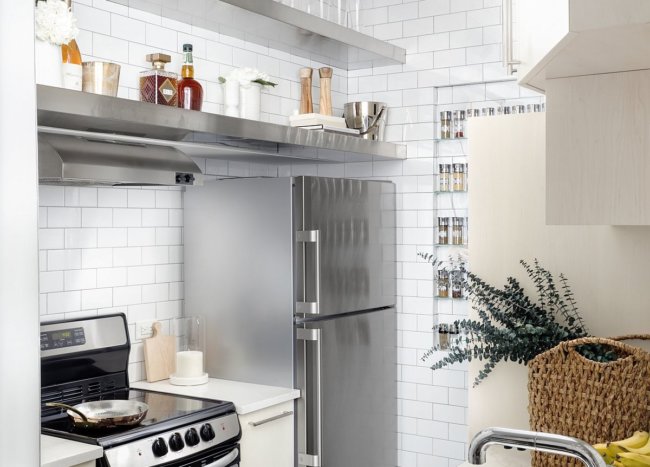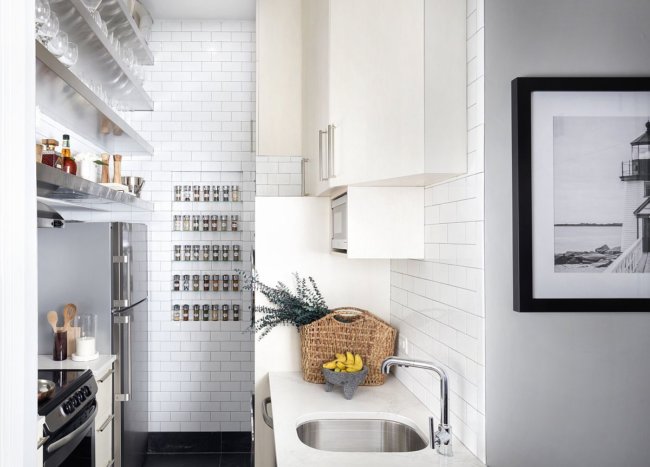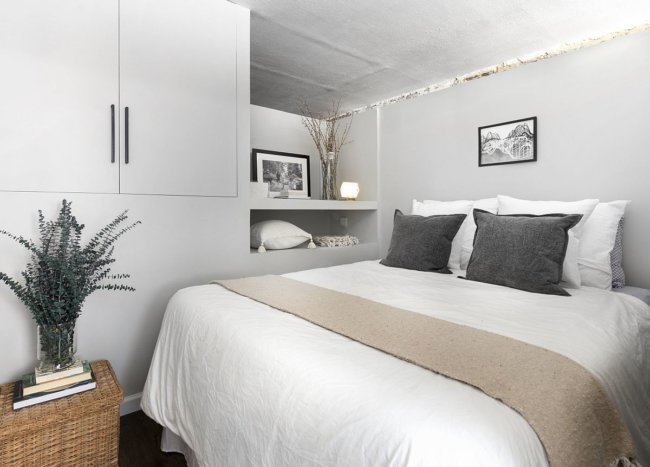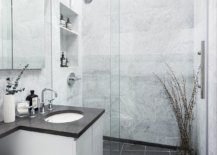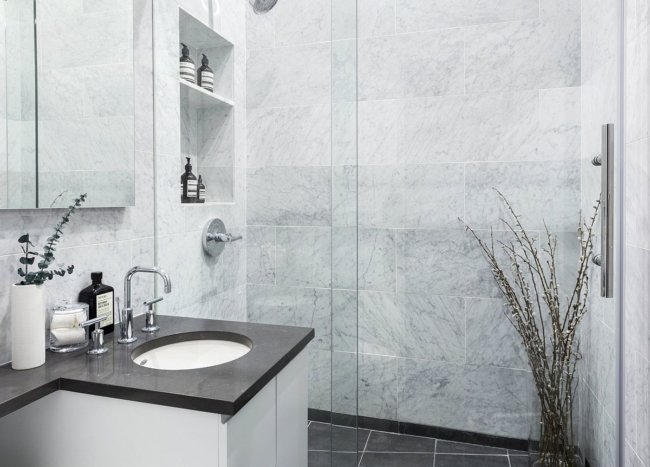 As you step into the apartment you find a small entry along with the hallway and a home office set against exposed brick wall. The home office unit is ergonomic, stylish and save space without trying too hard. The living area is no different in its approach with a cozy white sectional in the corner, arched floor lamp and a large mirror that ensures light is distributed evenly in the room. Brick wall in different form is a constant presence within this loft and neatly tucked into one of the corners is the kitchen with sparkling stainless steel appliances from Bosch.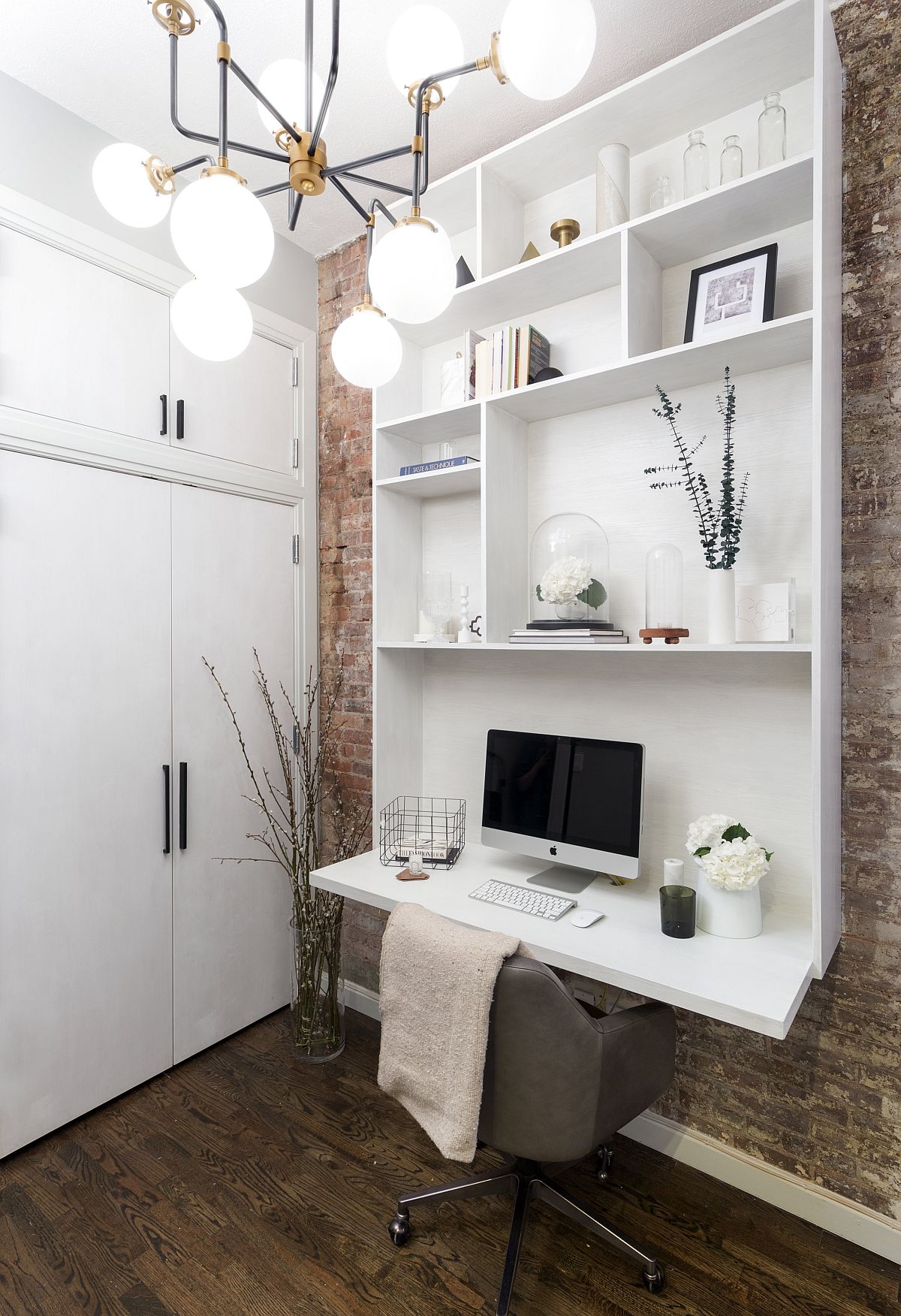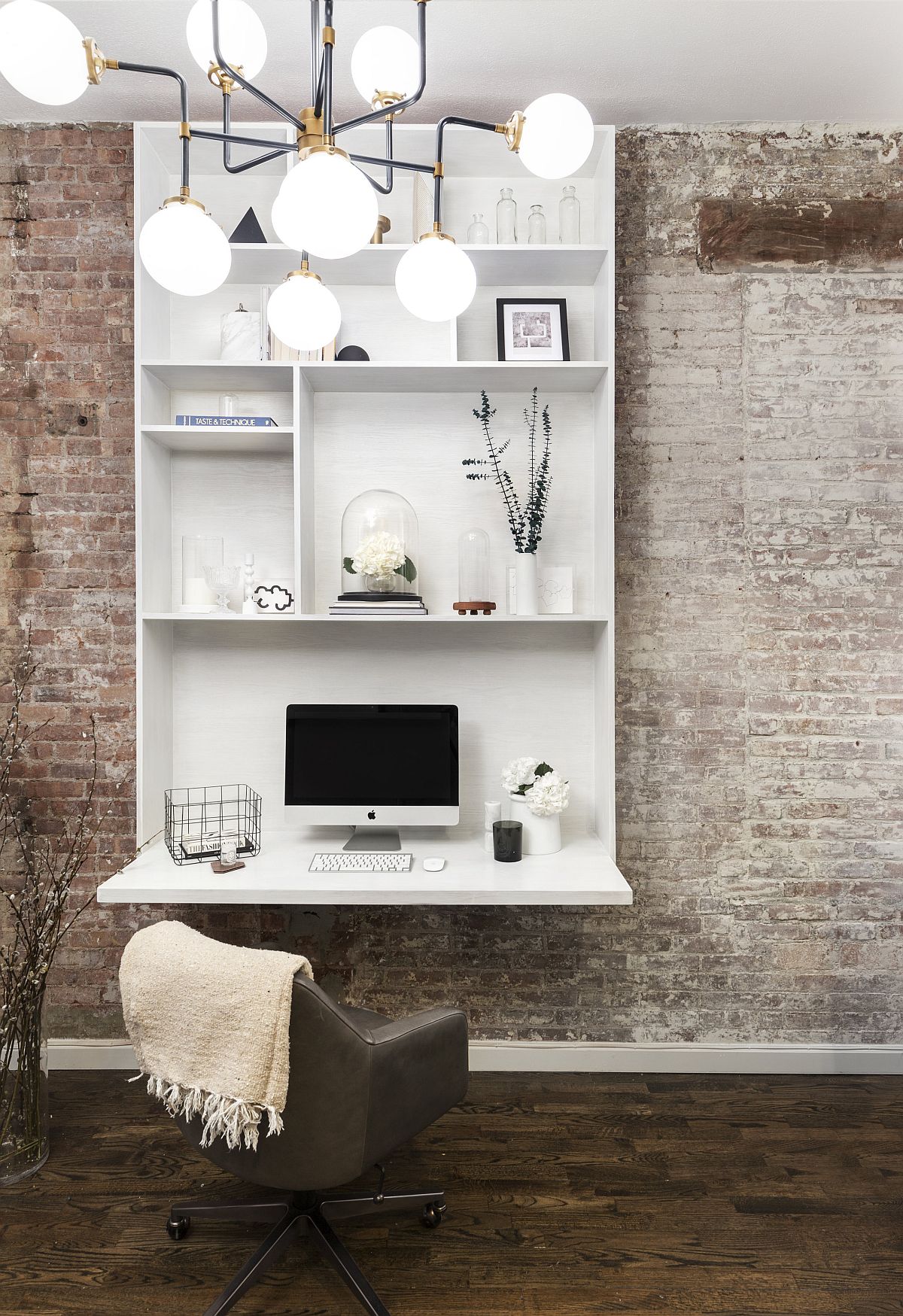 A small bedroom with built-in shelving and a contemporary bathroom with tone shower area complete this NYC apartment that is perfect for a young couple or even single life.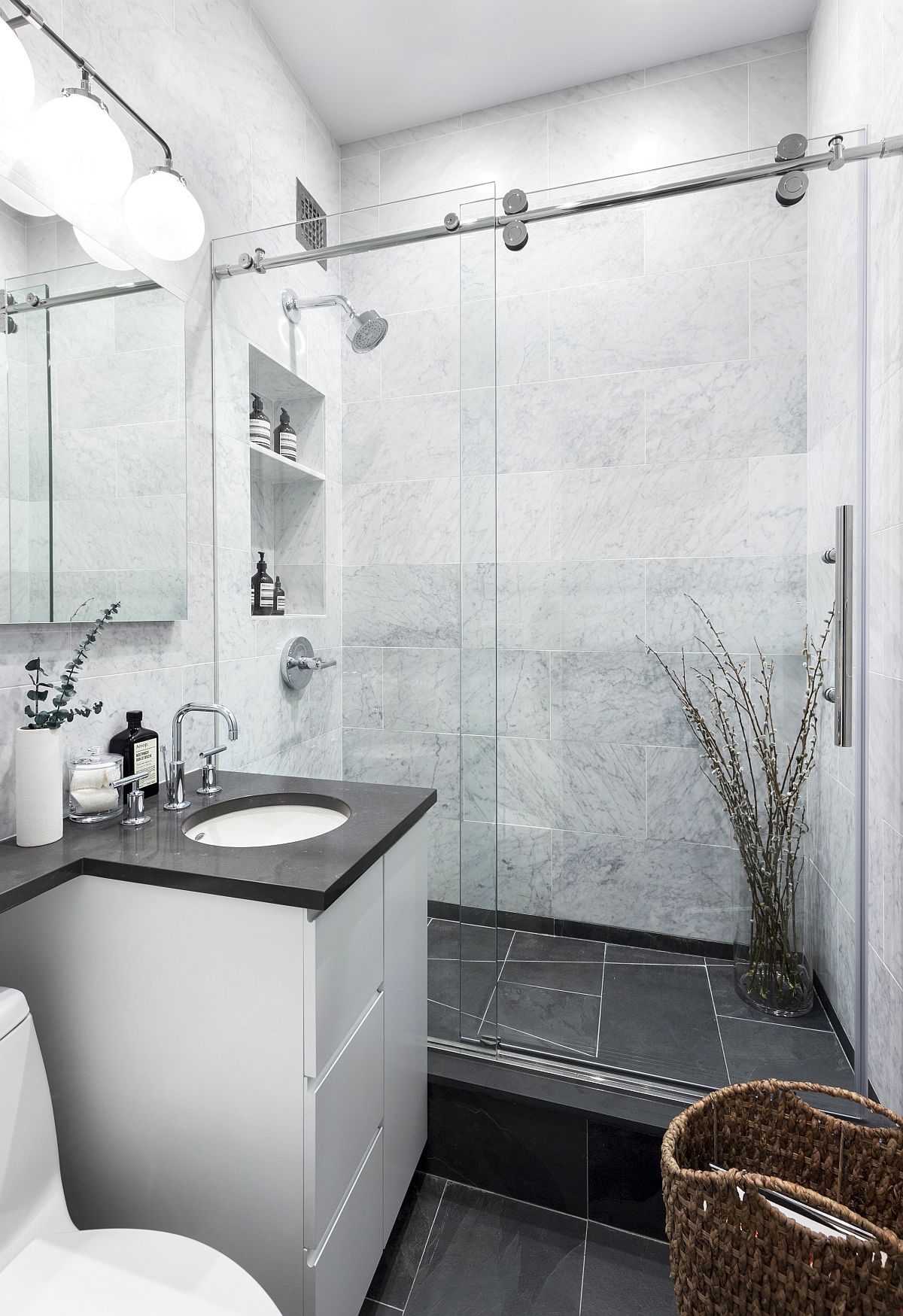 You're reading In the Heart of Greenwich Village: Small and Space-Savvy New York City Loft, originally posted on Decoist. If you enjoyed this post, be sure to follow Decoist on Twitter, Facebook and Pinterest.