There are a few homes that are shaped by the necessity of the homeowners; few that are shaped by the constraints of space and others that are created by the elements that surround them. Emerging as a stunning sculptural masterpiece in a landscape that seems distinctly rustic, the Dune House in Netherlands overlooks a sandy landscape along with the North Sea in the distance. But it is not just the views that steal the spotlight at this modern masterpiece designed by Marc Koehler Architects as the diamond-shaped wooden cube that becomes the heart of the home makes the biggest visual impact.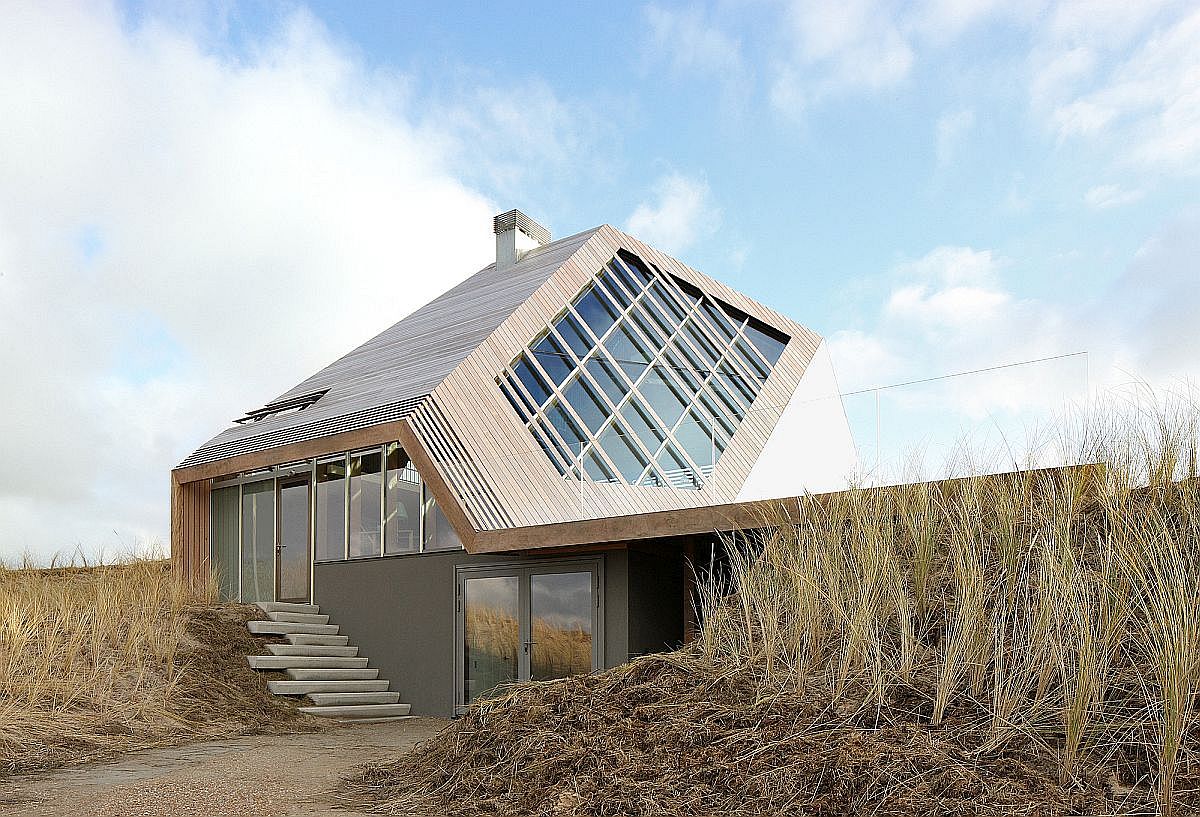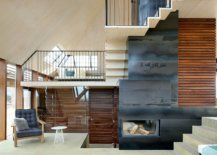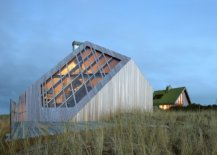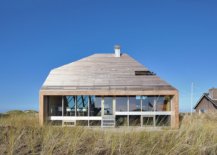 With a wooden and glass exterior and a half-sunk design, the house seems to emerge suddenly out of the landscape. On the inside, there is a multi-level living area, kitchen and dining space that gradually increases the gradient and adopts a split-level design. This step-like design of the living area ensures that those inside get multiple views of the landscape in varying angles even as they are sheltered by the wonderful building. It is the upper level that contains the bedroom and other private areas with wood, white and glass creating a classy, modern Dutch home. [Photography: Filip Dujardin]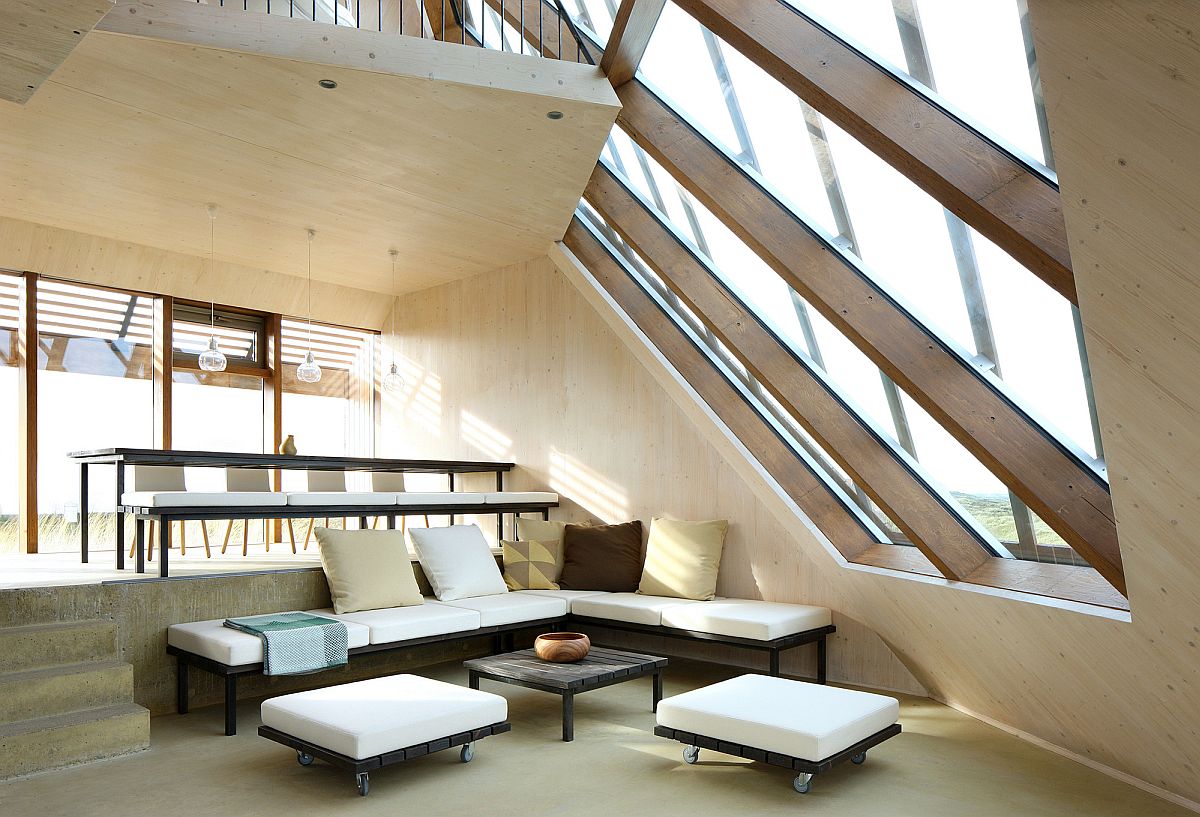 This respect towards the environment also translated in the choice for a construction method with the use of modular prefabricated wooden panels, previously designed using BIM software, that allowed to drastically reduce the building time. The intensive use of wood, the implementation of passive methods to avoid unwanted heat gains and losses combined with the self-generation of energy through solar panels and a biomass run fireplace…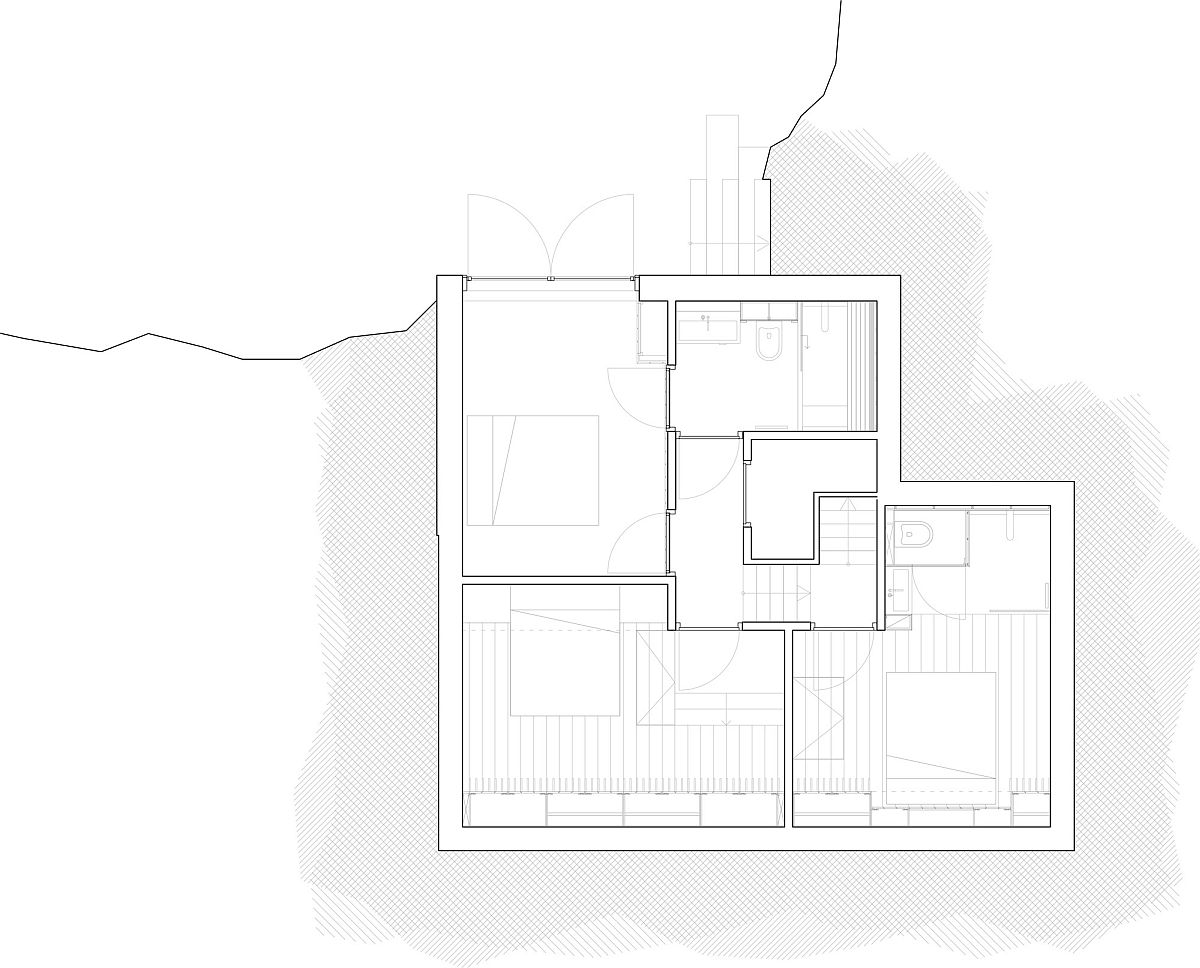 You're reading Shaped by the Landscape: Sculptural Dune House with Amazing Views of North Sea, originally posted on Decoist. If you enjoyed this post, be sure to follow Decoist on Twitter, Facebook and Pinterest.